Finnish Apricot Pinwheel Cookies
This post may contain affiliate links. Please read my privacy policy.
Pretty cookies are so fun to gift at the holidays. These Finnish apricot pinwheel cookies are simple to create and look wonderful when gifting. Use apricot jam or plum preserves which is traditionally used. Either way these cookies will be a hit!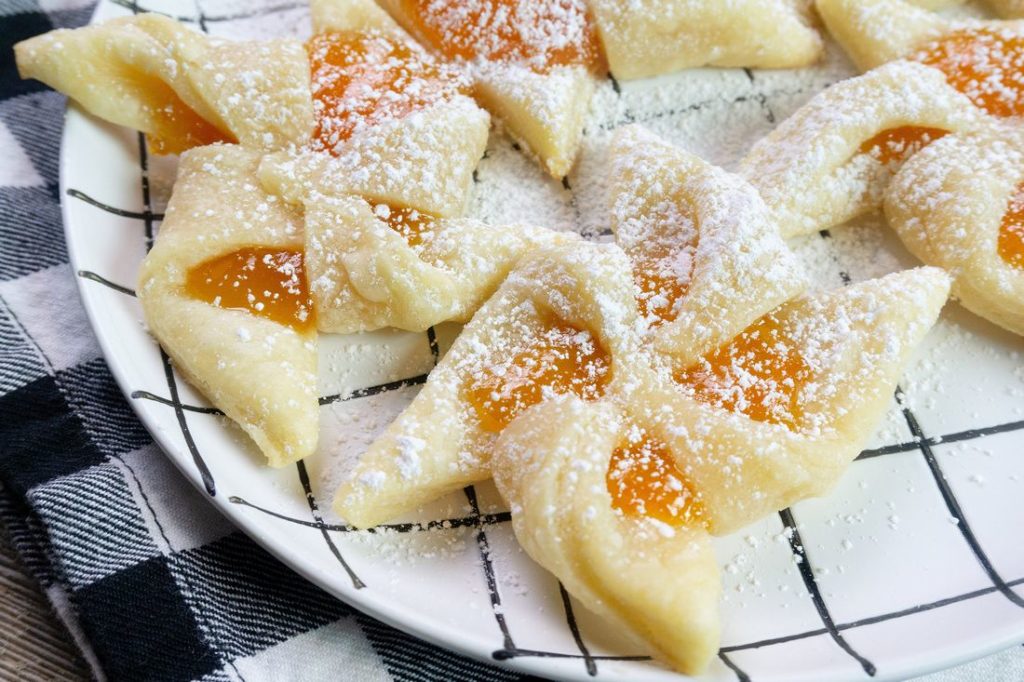 One Hour To Overnight Dough
Finnish pinwheel cookies can be made with any jam you like. The dough is a simple cream cheese dough that comes together in minutes. It does best resting in the fridge overnight. I used apricot jam by Smucker's.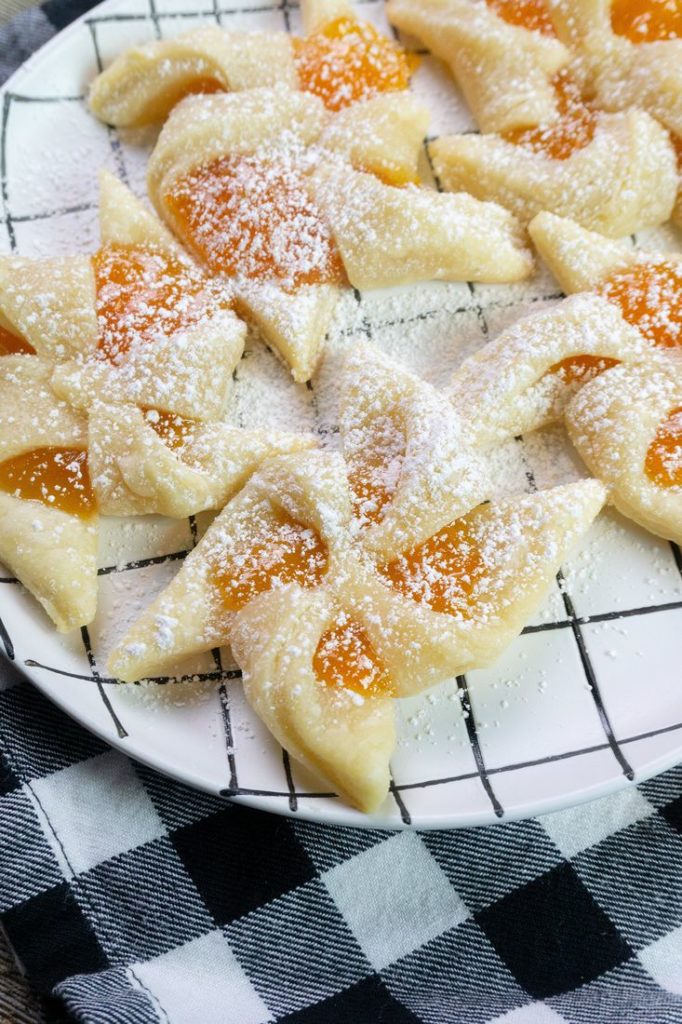 What Jam To Use For These Cookies
Jam can make a difference with these cookies. Don't use a jam that is super thin as it will bake out and run out of the pinwheel. Look for a thick jam or preserve. Smucker's jams seem to work well.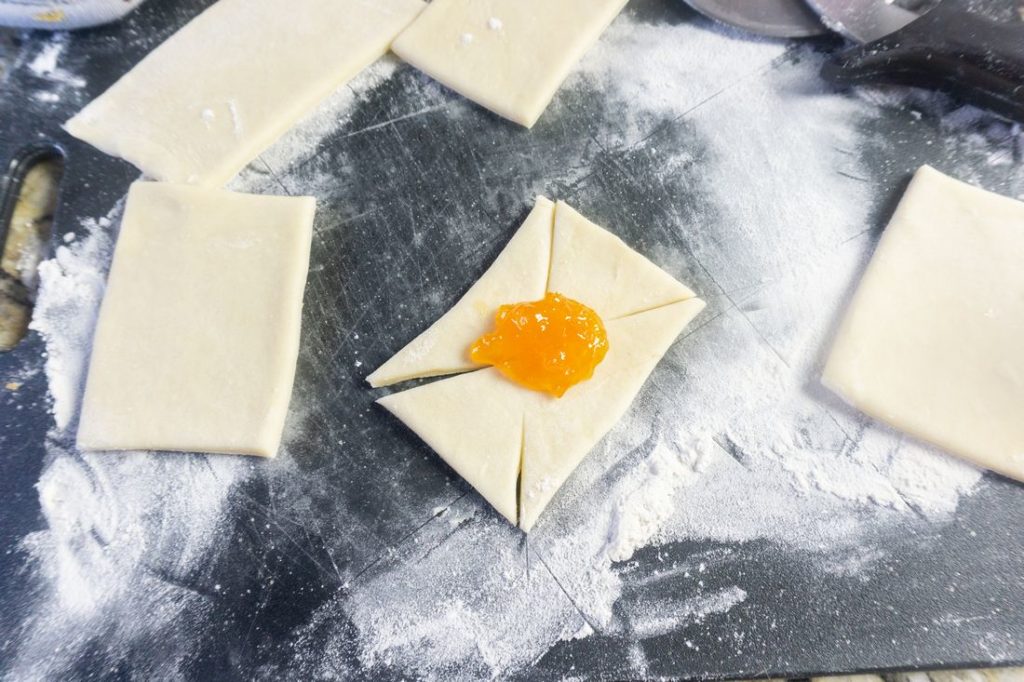 Roll the dough out onto a floured surface. Use a pizza cutter to cut the square. Place the jam into the center of the dough. Fold every other corner over to the jam. Tip is to use water to press the corner into the jam and into each other.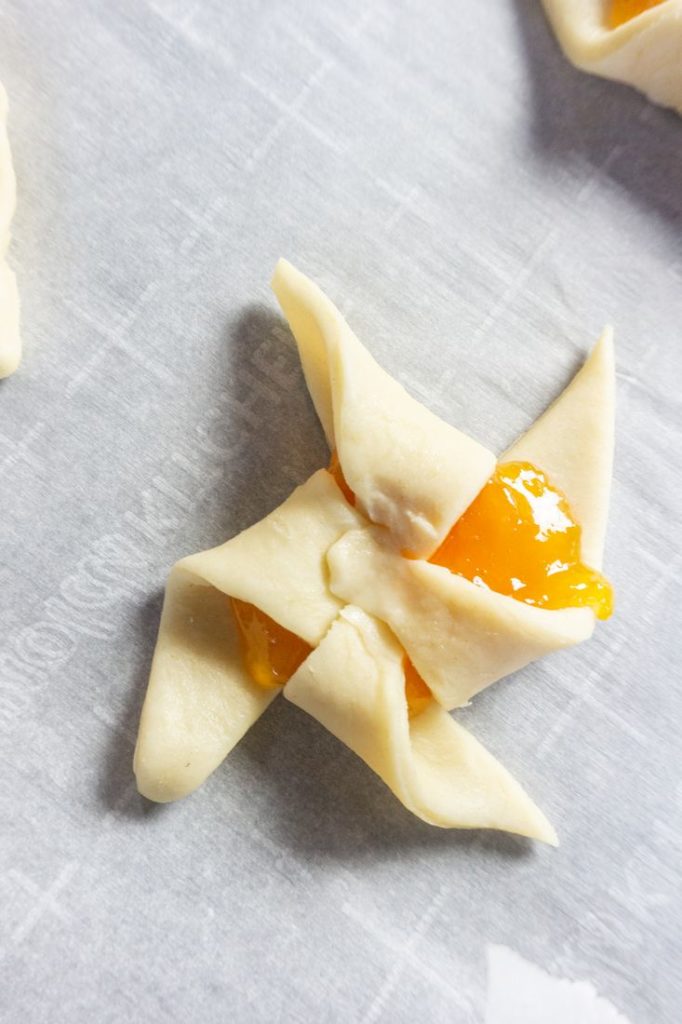 This allows for the corners to stick well together. If you skip this the corners will lift from the center. Be sure to do this and to wet the dough well. This tip will help the pinwheel cookies turn out beautifully!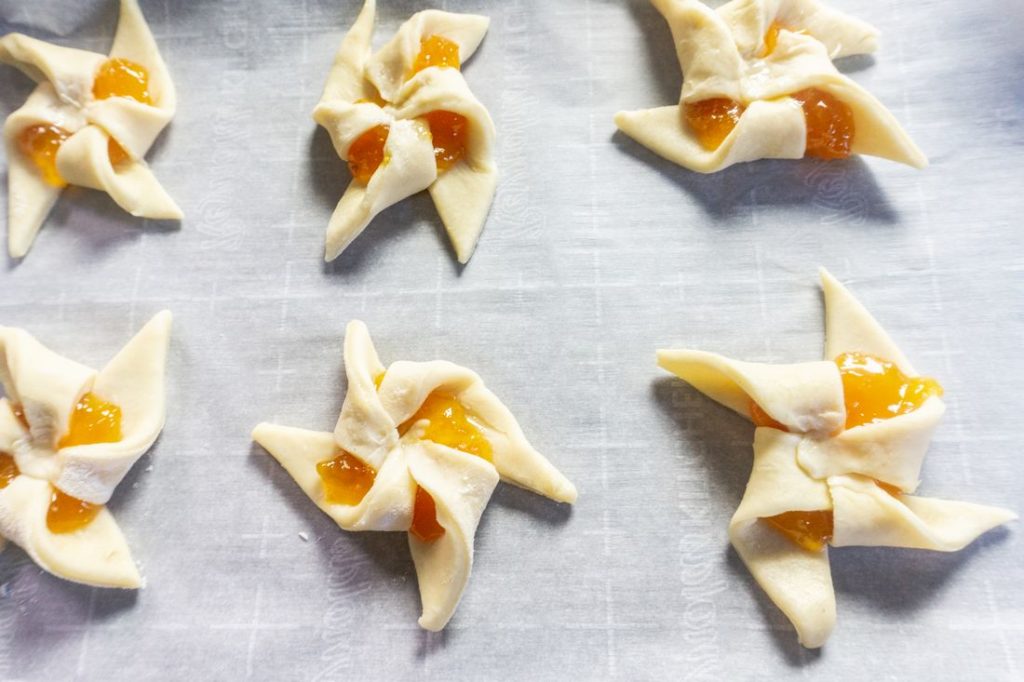 Bake these on parchment paper to easily left and not tear. I use an oxo cookie spatula to lift from the paper to the oxo cooling rack. Let cool, dust with powdered sugar, and then box them into cookie gift boxes with some ribbon or baking twine.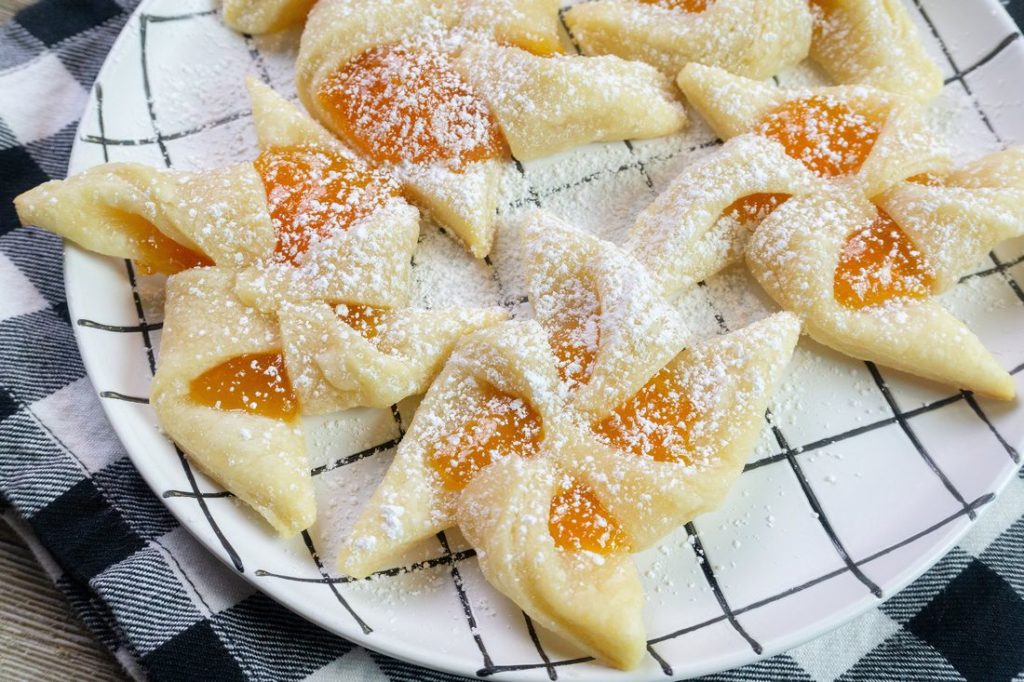 Be sure to let the cookies cool fully before adding the powdered sugar. If it's too hot it will melt the sugar and absorb it onto the cookie. When gifting the Finnish apricot pinwheel cookies I add more powdered sugar as some will fall off in transport.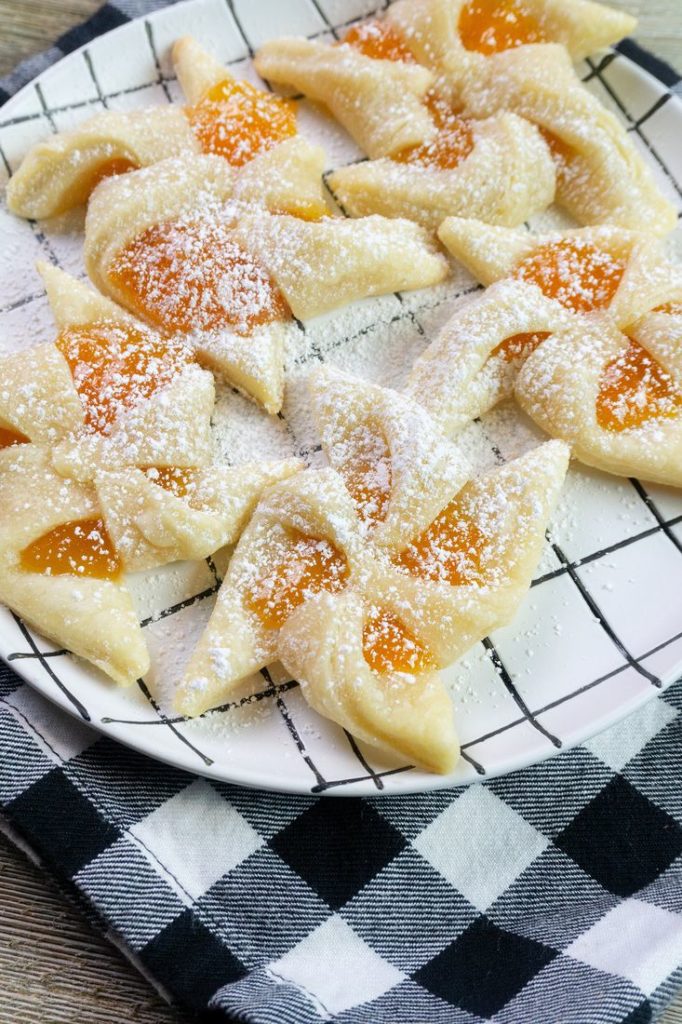 Take a moment and check out the other great cookies below. These can be made to pair with the Finnish cookies so that the box of cookies has a nice variety. Happy Christmas!
Fantastic Gifting Cookies: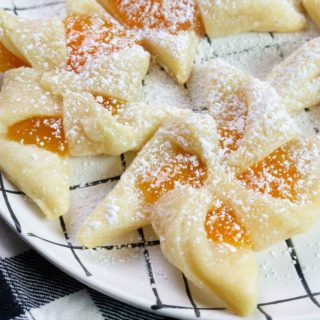 Finnish Apricot Pinwheel Cookies
Pinwheel cookies with apricot jam centers.
Ingredients
8

oz

cream cheese

1 1/2

cups

unsalted butter

3

cups

flour; plus more for rolling cookies

1

cup

apricot jam

powdered sugar for dusting
Instructions
Mix cream cheese and softened unsalted butter in a stand mixer. Add in three cups of flour. Mix well. Wrap and place in the fridge for 1 hour to overnight. Overnight has the best results. See details in the blog post.

Place a quarter of the dough on a dough board and roll out to a thin layer. Cut into 1 1/2 inch squares. Then using a pizza dough cutter slice the corners lengthwise into the center of the square. Do this on all four corners. Leaving some uncut in the middle where the jam will be placed. 

Put a small amount of apricot jam into the center of the square. Place one corner end into the center then skip the next then do the next one to the center and repeat. Use a little water to press all of them together in the center. This allows for them to stay well when baking. Don't skip this step or they will rise up and not look like a pinwheel.

Preheat oven to 350 degrees F. Place the cookies on a baking sheet lined with parchment paper. Bake for 13 to 15 minutes till light golden brown on edges. Remove to cooling rack. Dust with powdered sugar. Store in airtight container. 
Pin Finnish Apricot Pinwheel Cookies: