Horror Movie Halloween Succulents
This post may contain affiliate links. Please read my privacy policy.
Who doesn't love horror movies? Okay, I know not all of you love Horror but I definitely do. Horror Movie Halloween Succulents is the most adorable decor for your farmhouse style. Really simple to make if you have a cricut or silhouette.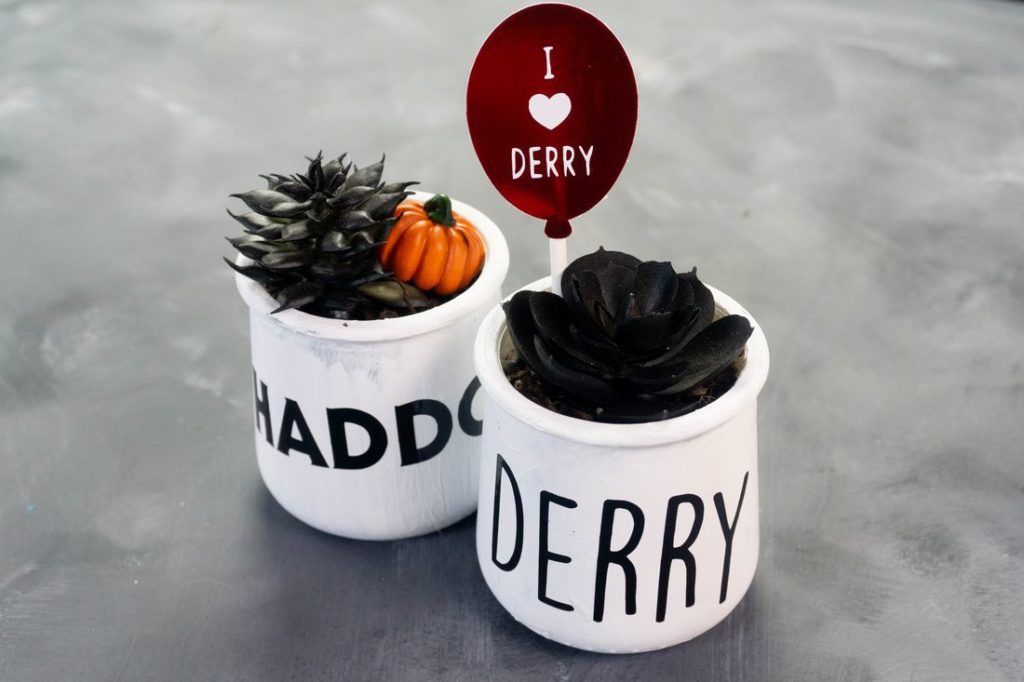 There is a few tricks to getting these jars painted correctly. I like to use chalk paint as it covers well. This means the paint will coat the jar in just two coats. With these being a farmhouse style the painting doesn't need to be perfect.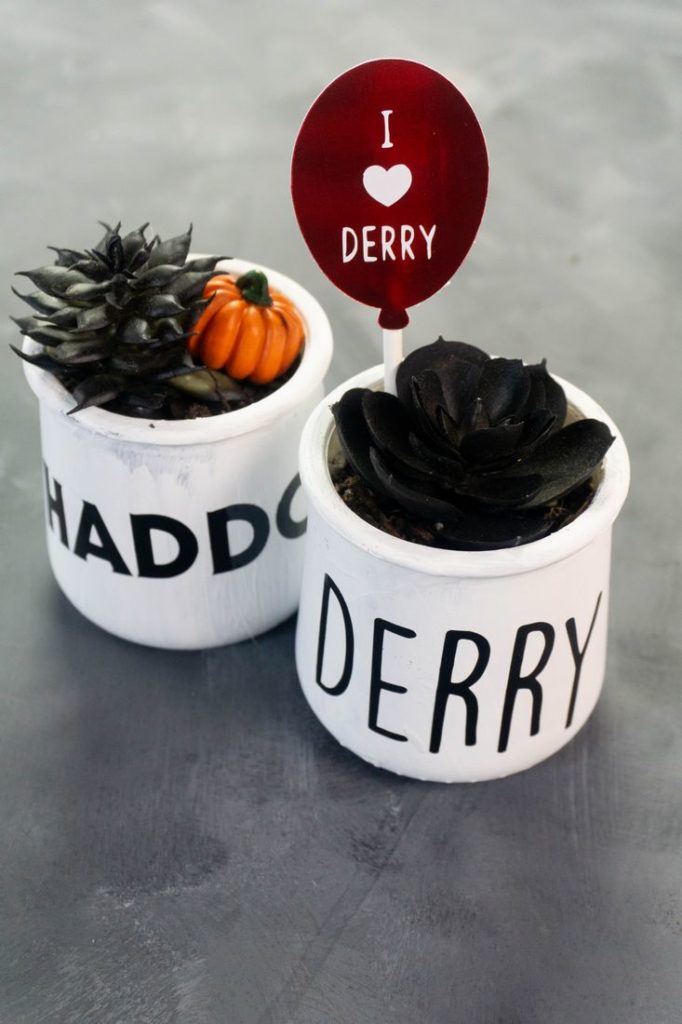 These are oui yogurt jars. I buy them, eat the yogurt, then wash through the dishwasher. Once they are washed I pull off the labels. Use some 100 percent acetone nail polish remover to remove any glue residue.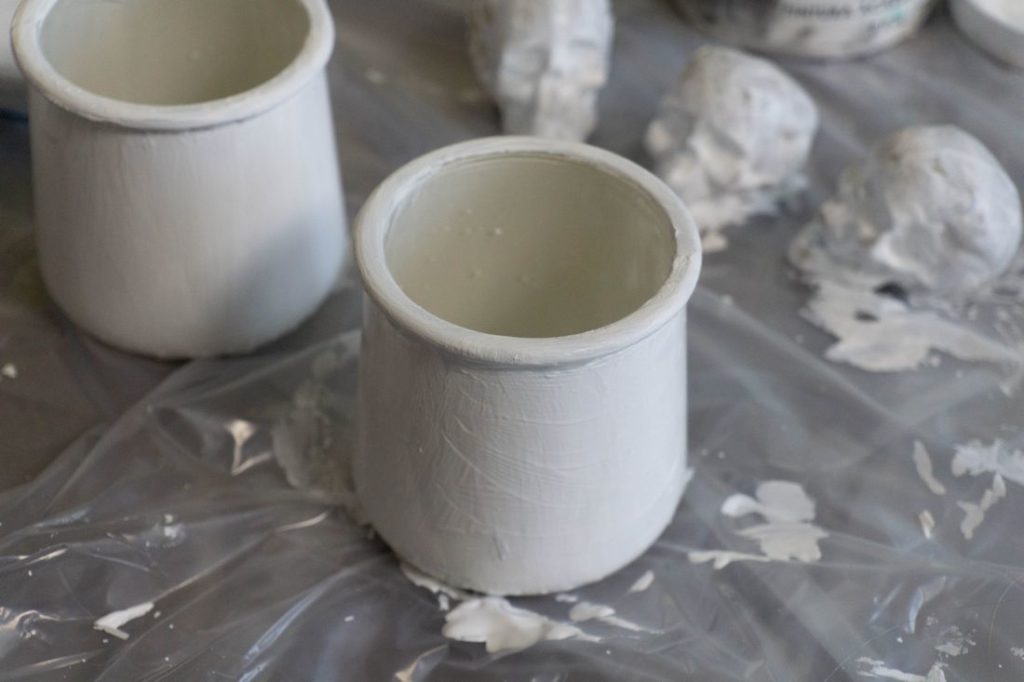 Materials Need For Horror Movie Jars: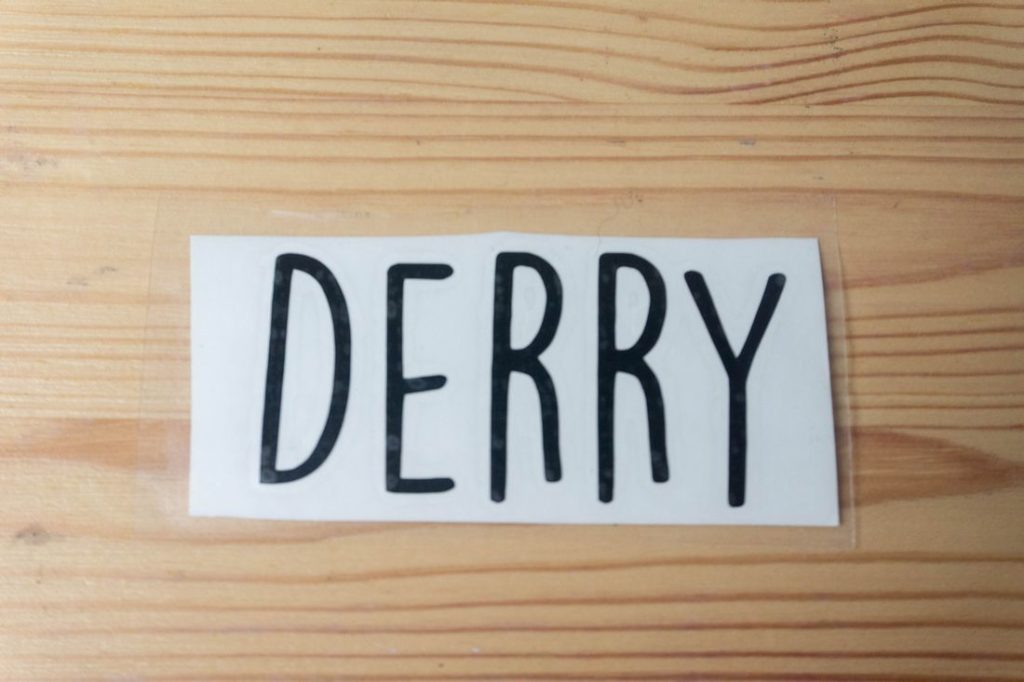 First use I used the SVG file for Derry, Maine and used contour to remove the Maine part of the SVG file. Then I placed my 12×12 sheet of black oracal vinyl 651 onto the light blue cricut mat. I set the image to be no more than 2″ inches in width so that it fits the jar.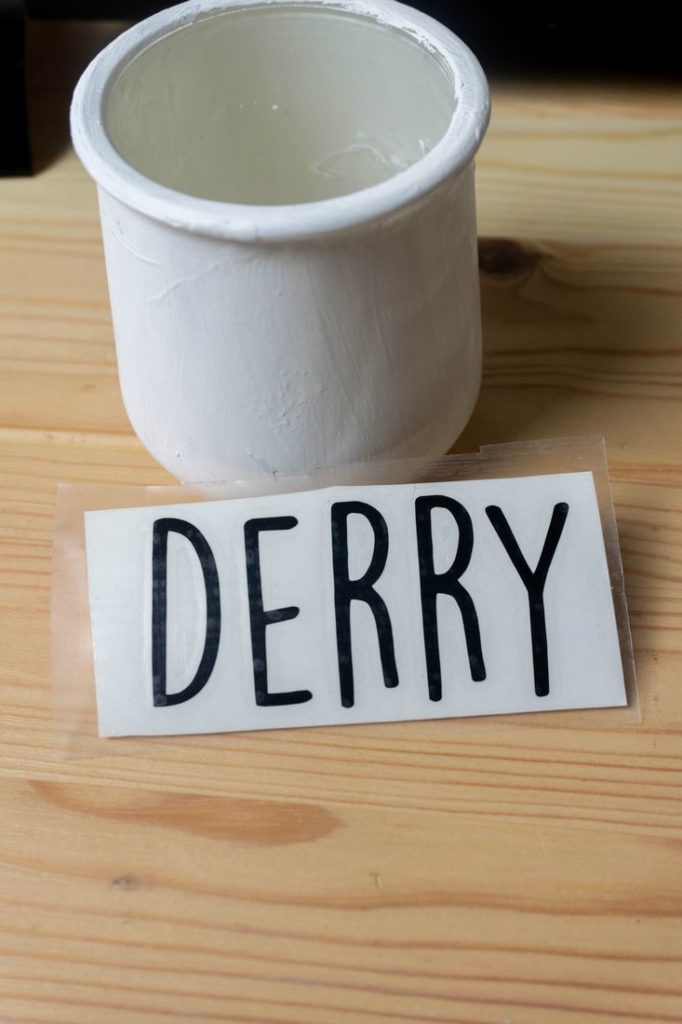 Set it to vinyl on the button on the circut explore air 2 and cut. Once cut I used transfer tape and remove it from the backing then placed it onto the jar. I used the scraper tool or you can use a credit card to scrape it to make sure the vinyl adheres.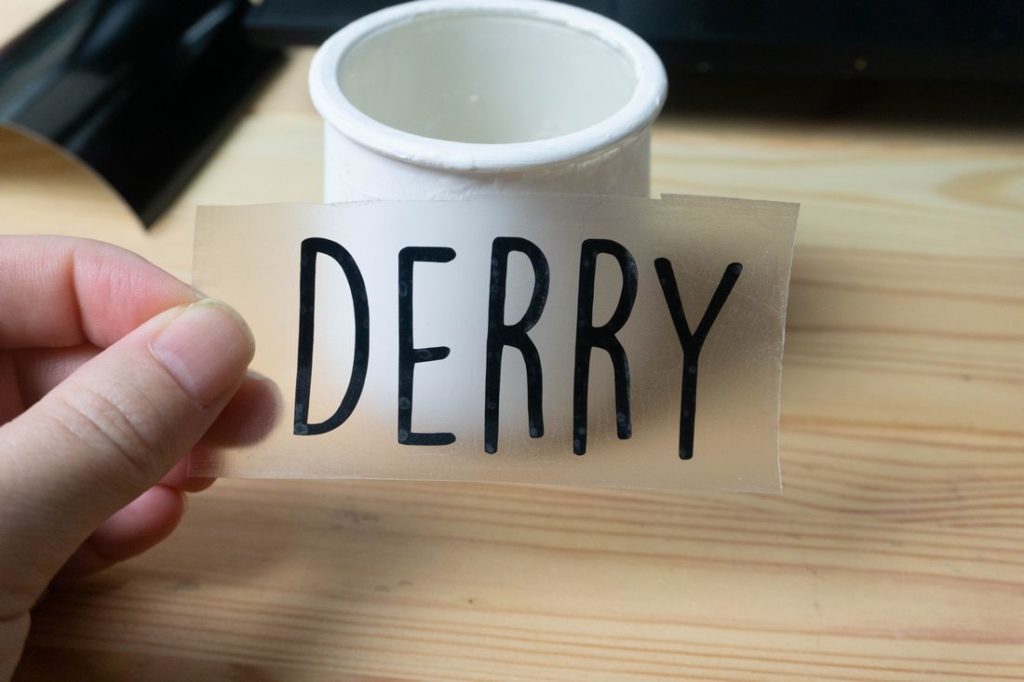 Peel back the transfer tape. Repeat this process for the Haddonfield sticker. Once you have both stickers attached to the jars fill the jars with potting soil. Place the faux succulent into the jar and one of the miniature pumpkins.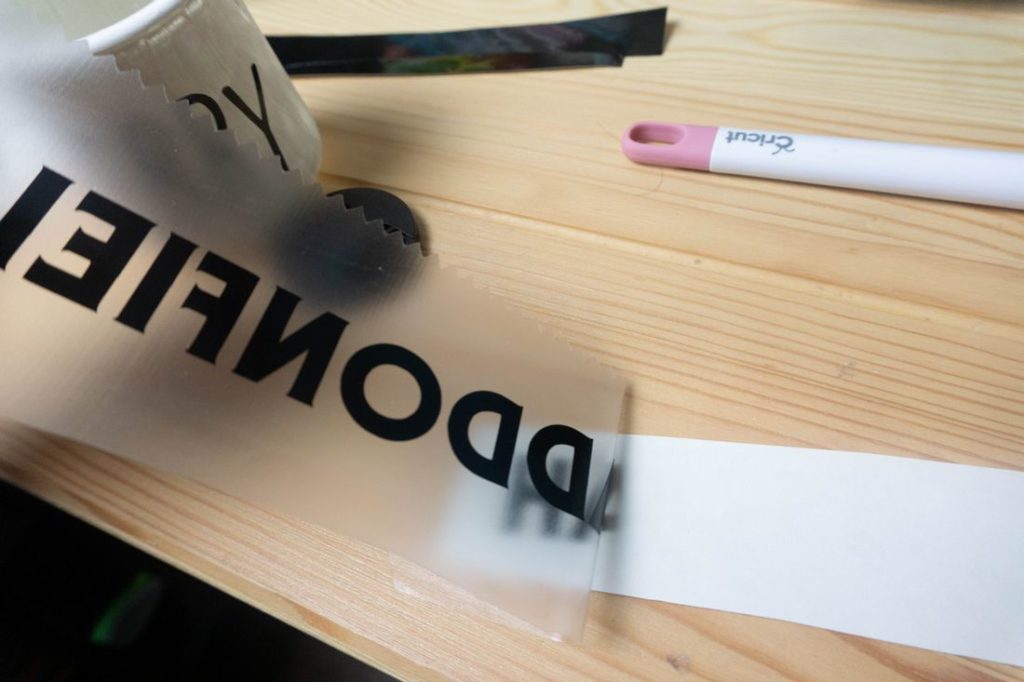 For the I Heart Derry balloon I used the white oracal vinyl to cut out the I Heart Derry for less than 1 inch in height via design space. Then I used a balloon svg via cricut designs space free files and cut out the balloon to be about 1 1/2 inch from red cardstock.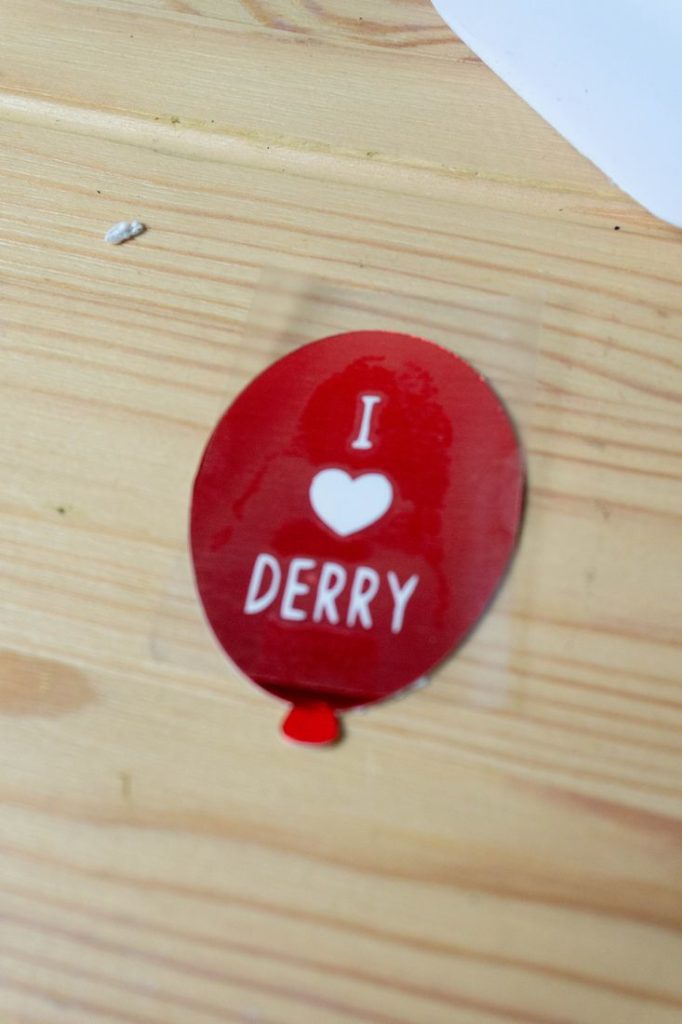 I used a shiny red for some fun reflection. I placed this on my green cutting mat and cut it on the cardstock setting on the dial. Take the I Heart Derry sticker and use transfer tape to remove from the backing and place on the cardstock balloon.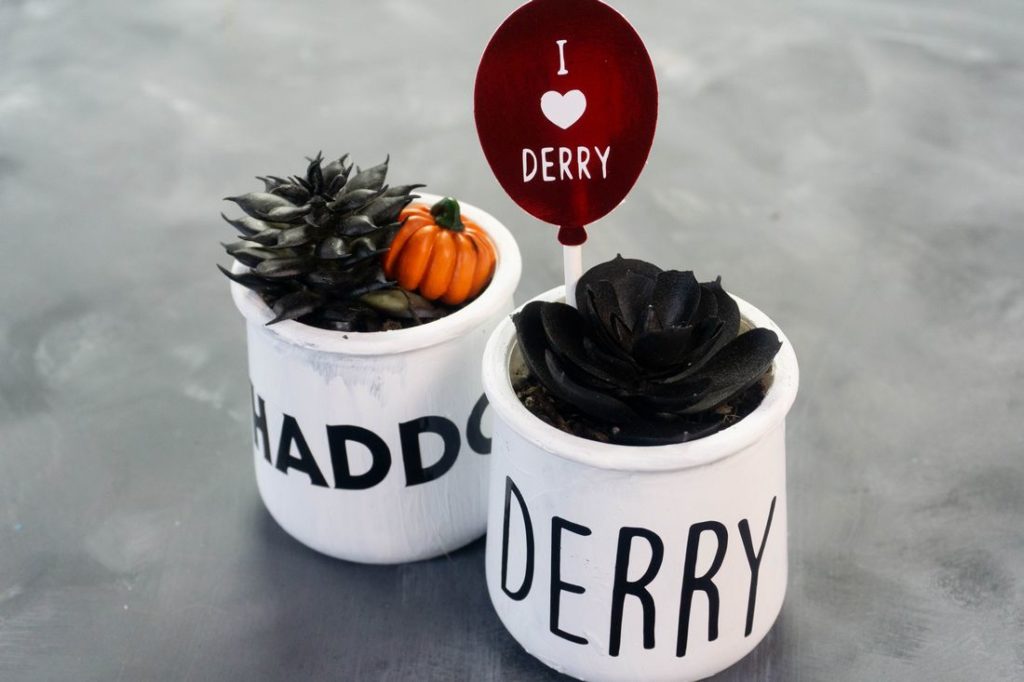 Remove the tape slowly. Then hot glue the balloon to a lollipop stick. Place it into the Derry jar. Now your Horror Movie Halloween Succulents are complete! Just place the jars into an entry or decorative spot in your home.
More Halloween Cricut Horror Decor
Pin Horror Movie Halloween Succulents