Horror Movie Raglan Shirt SVG
This post may contain affiliate links. Please read my privacy policy.
Halloween is my favorite holiday. However, the day of Halloween is also the date of my wedding anniversary. I think it's clear just how much I love Halloween. This Horror Movie Raglan Shirt is perfect to wear the entire month of Halloween. I will wear this shirt on Halloween night.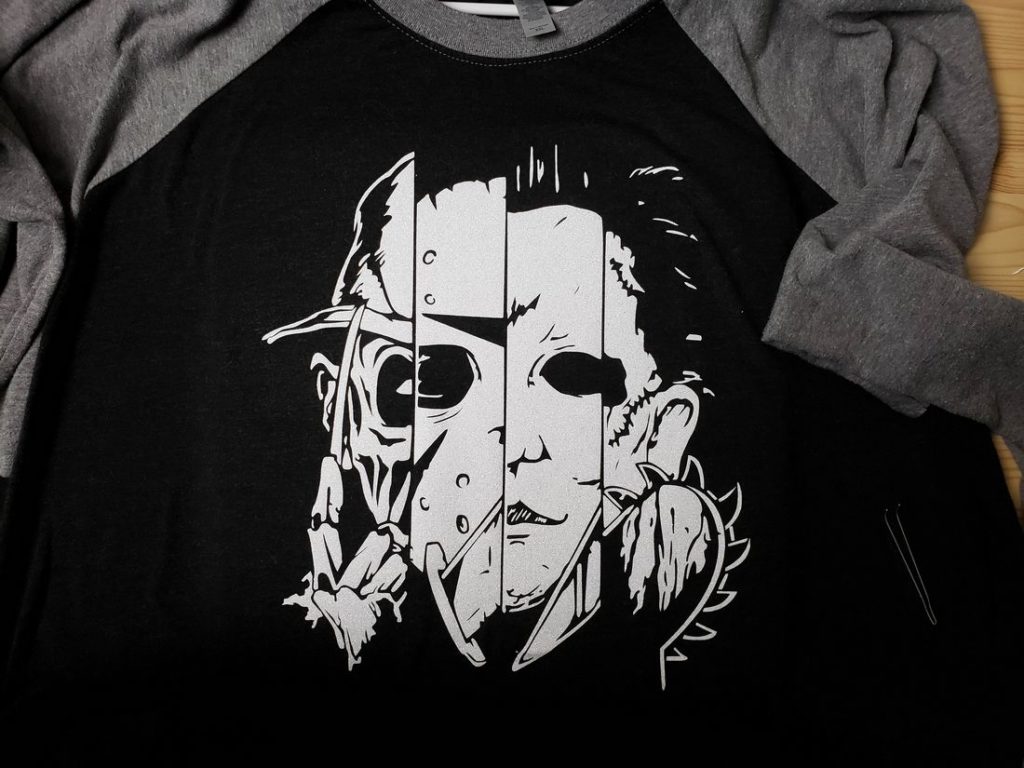 The horror movie raglan shirt was bought from Amazon. This a Next Level raglan shirt used here. Therefore, pick any shirt you like to use for the project. I love softer fabrics and that's why I used it for my project. My daughter prefers the comfort colors shirts. Next Level has good plus sizes that fit right.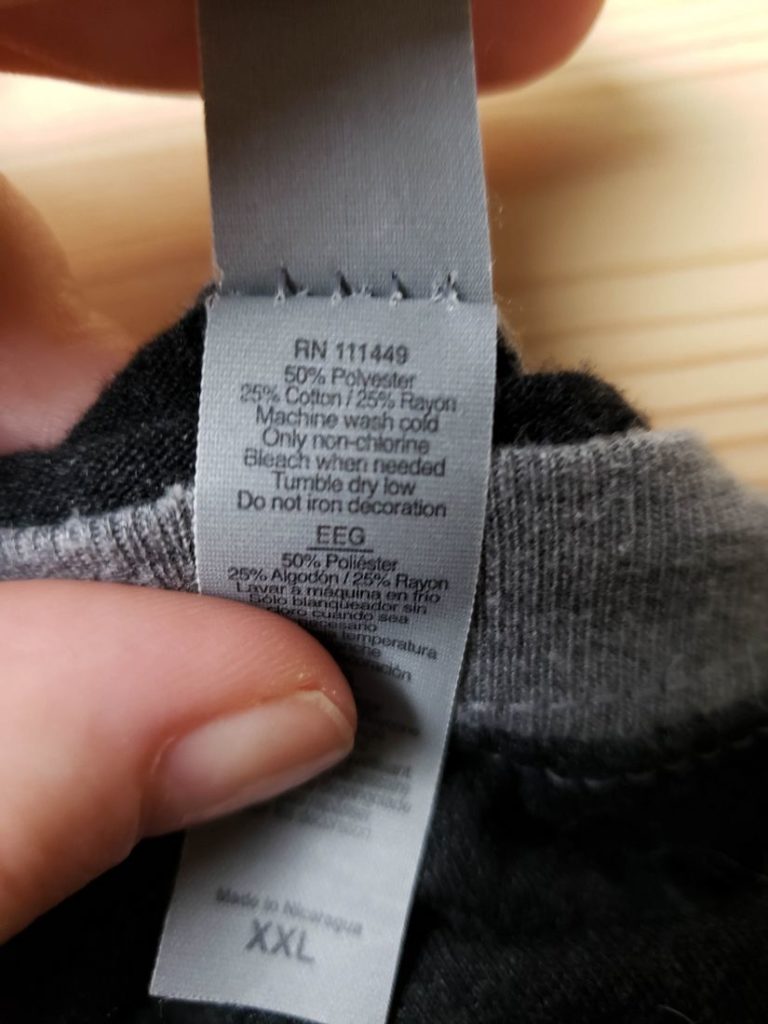 The first thing to do is check what material your shirt is. Sec, look up the cricut easy press settings for your project. If you have a different press those specific settings for that material. Blended materials can be more difficult. This shirt used 330 for 30 seconds with a warm peel. After peel use the teflon sheet and press for 5 more seconds to secure.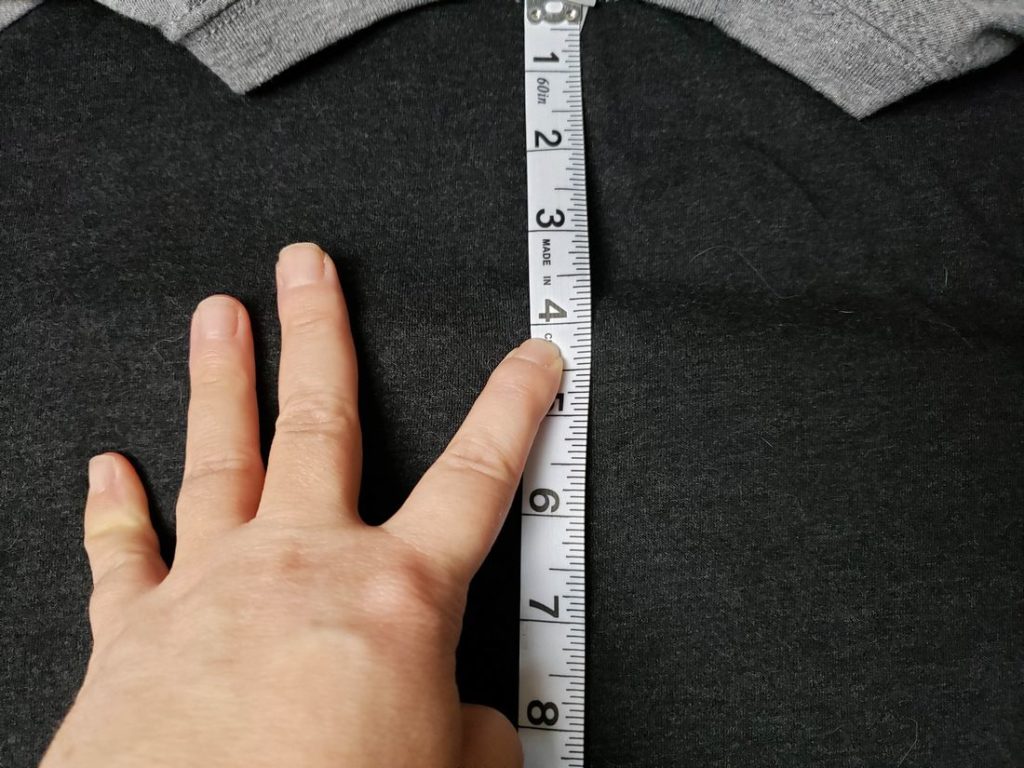 Where To Place The SVG
Second, measure the shirt down to where you would like the design placed. Thirdly, then fold the shirt in half and press lightly. This technique will give you a crease to easily line up the HTV. This technique will help the design to be centered on the shirt. I always do about three to four inches from the neckline. This all depends on the style of shirt.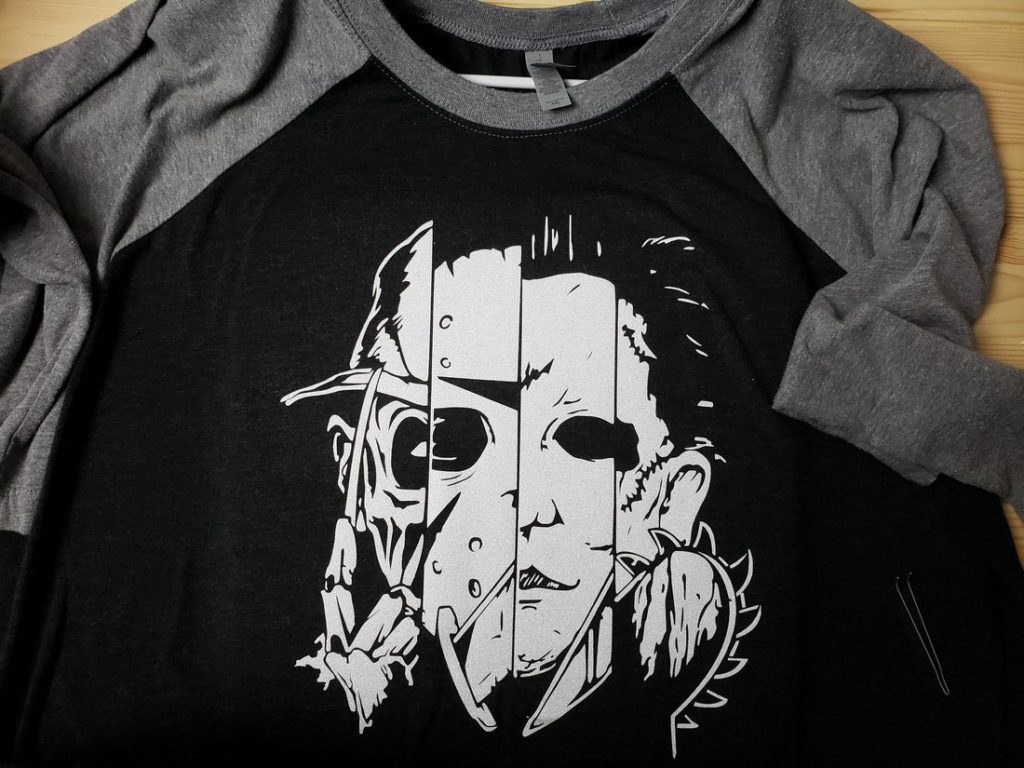 Cut the horror movie SVG or PNG design. Second,. after cutting center the design press it. Warm peel depending on your fabric and type of HTV your using. The heat transfer vinyl used here is a white glitter. This heat transfer is heated at 330 F for 30 seconds. Use a warm peel when using the same heat transfer vinyl. Pull from right to left slowly making sure all the HTV has adhered to the shirt.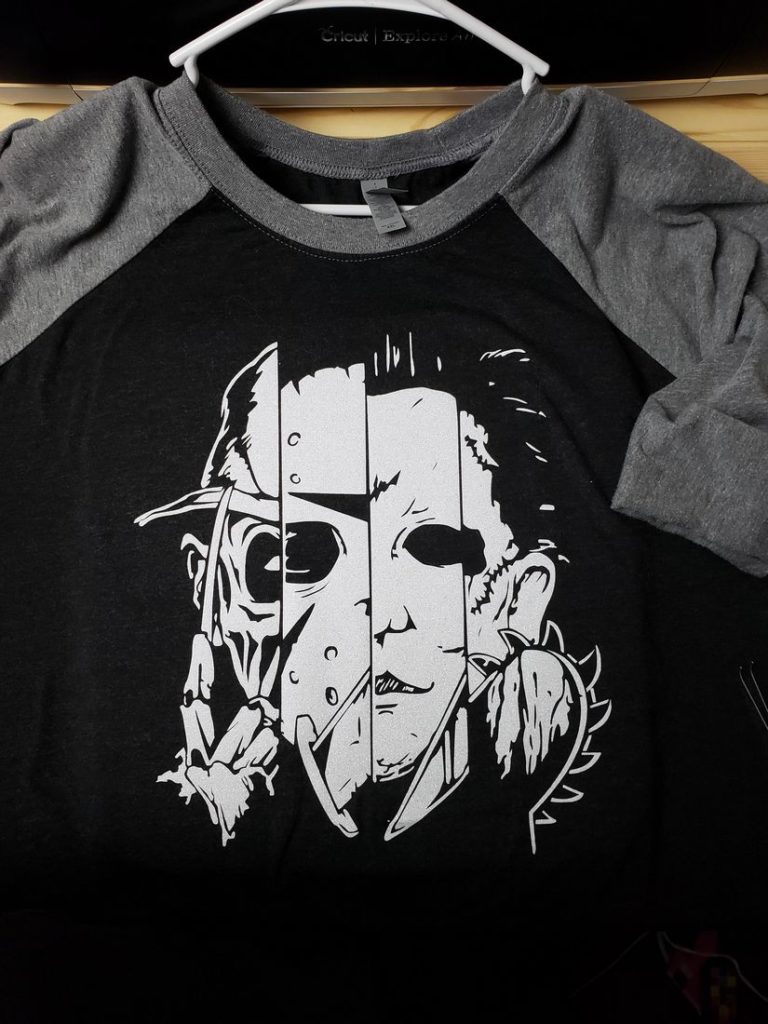 If you have a spot of HTV that shouldn't be there just reheat it and remove with some tweezers. I keep the tweezers handy for situations like this. Repress for 5 seconds with the teflon sheet layered over the top. I like to make sure the design is fully adhered in all places.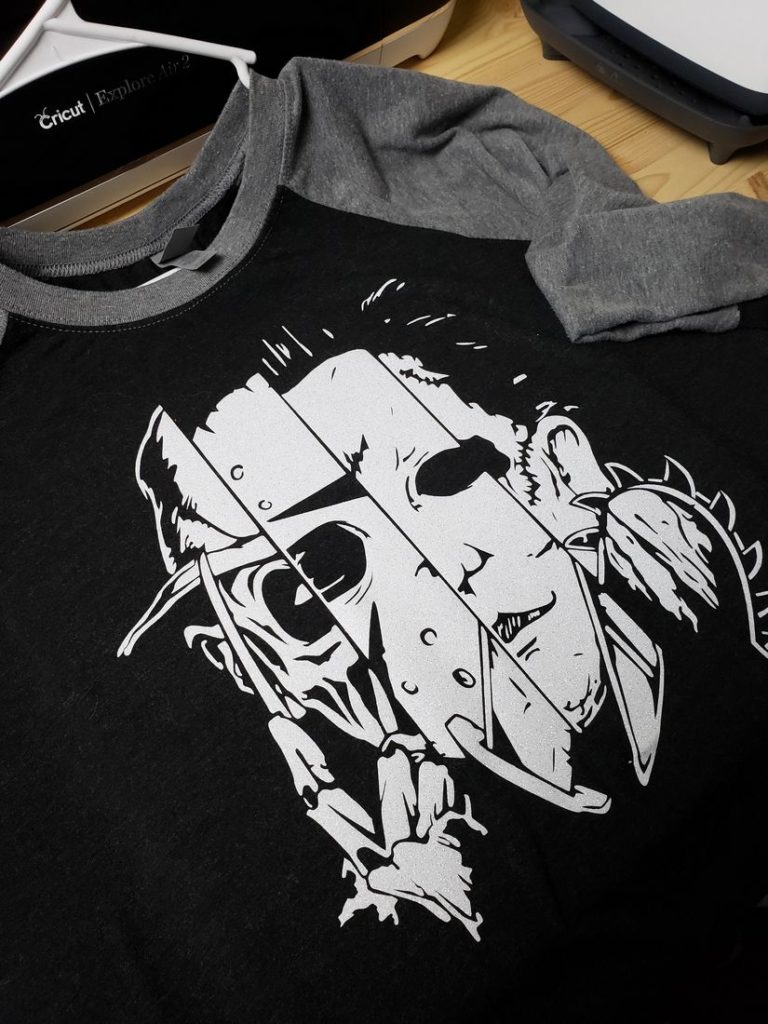 After pressing the design I hang on a hangar and let it cool overnight. Do not fold or bend for 24 hours. I find this is best for the designs to stay perfect. The Horror Movie Raglan Shirt will hopefully help spread the love of Halloween. Find more cricut projects on the blog.
Pin Me: