Halloween Movie Pumpkin Jello Shots
This post may contain affiliate links. Please read my privacy policy.
Halloween movie pumpkin jello shots is great for Halloween watch parties. Made with orange jello and rum they are the perfect representation of the 1978 Halloween movie by John Carpenter.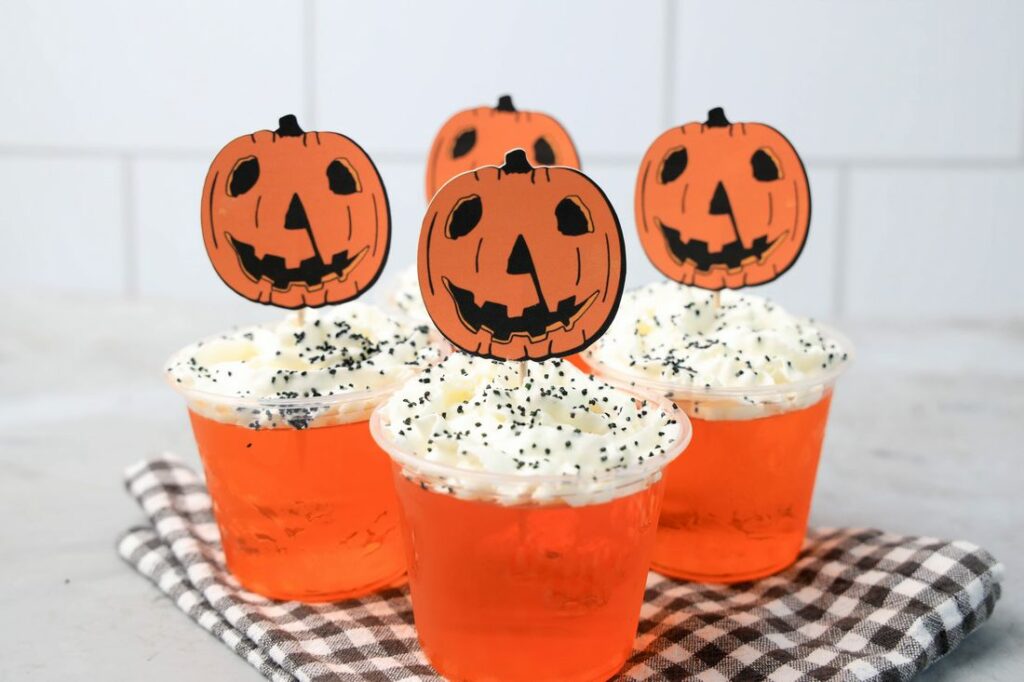 John Carpenter really made a budget masterpiece of a film 44 years ago when he created Halloween (1978). With thirteen films in the franchise now the last one being Halloween Ends.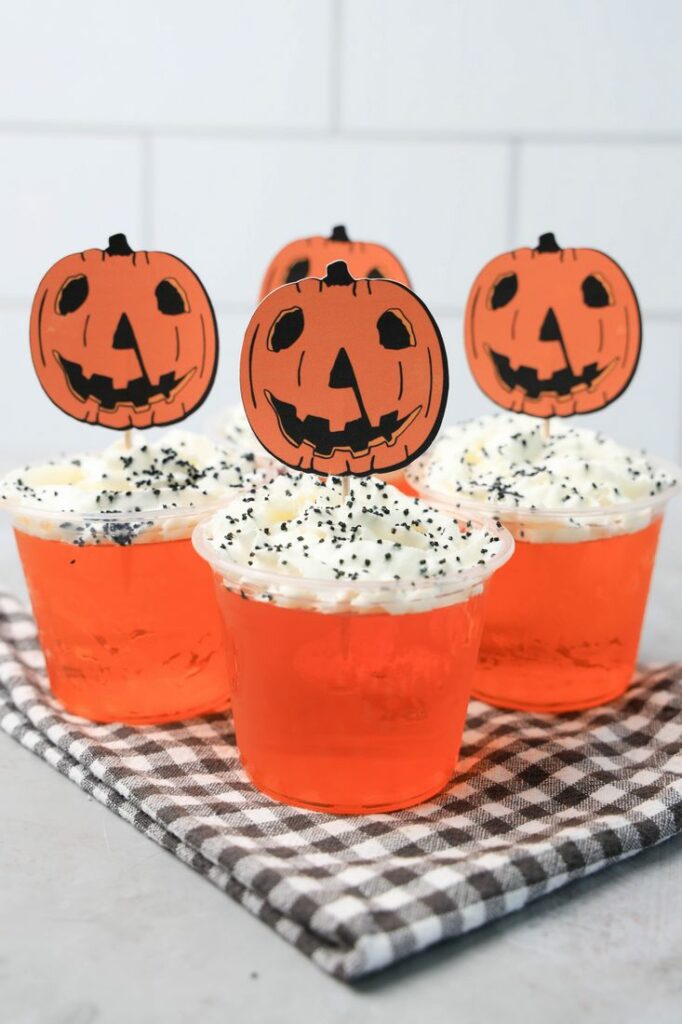 To make these Halloween jello shots first use a large sized box of orange jello. Here I have used 5.5 oz size cups. This size cup is great for smaller settings and more of dessert.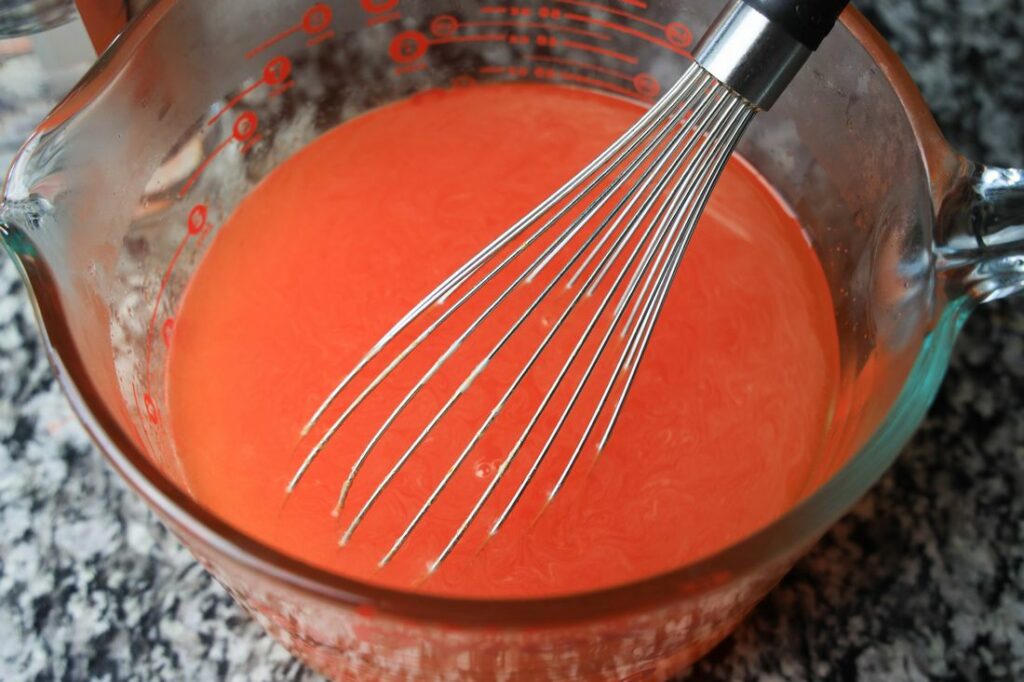 However a 2.2 oz cup can be used. This is the normal size used for jello shots. This is perfect for a party setting. Of course remember to drink responsibly.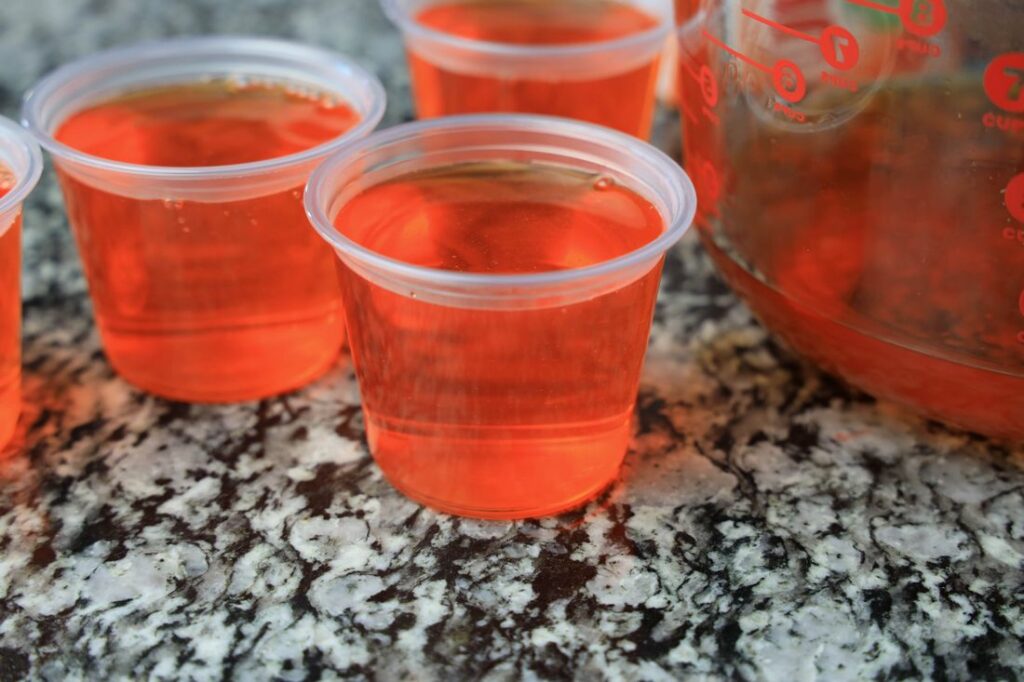 Mix the orange jello with hot water and rum. The exact amounts can be found in the recipe card below. Whisk well and keep in fridge overnight. Overnight really allows the jello to settle and set.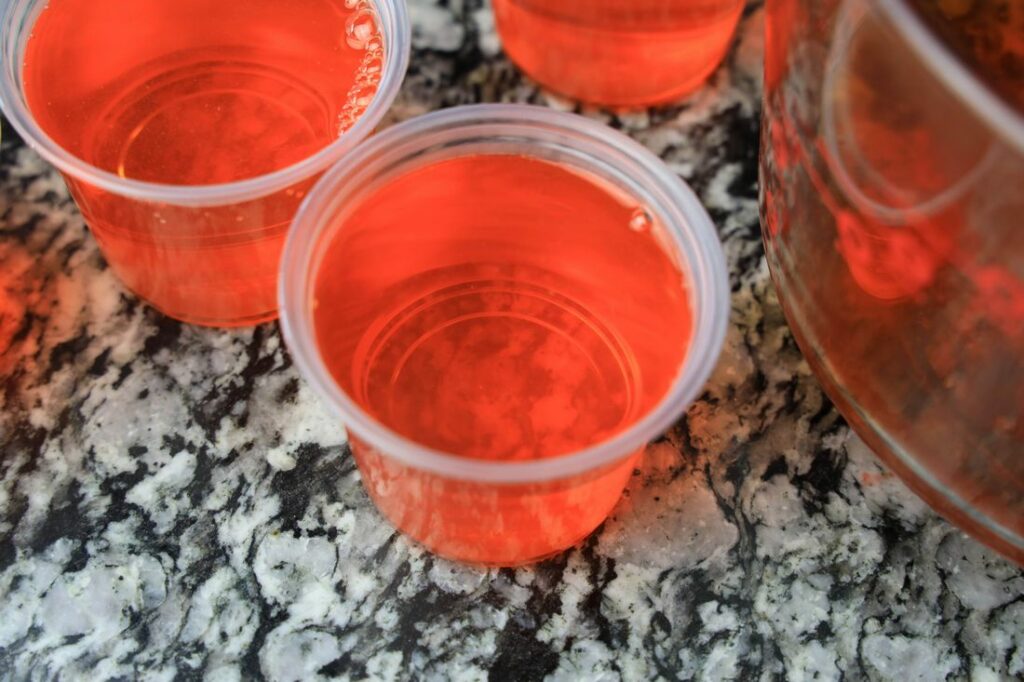 When ready to serve top with whipped topping, black sprinkles, and the Halloween 1978 pumpkin. Just get the pumpkin PNG here.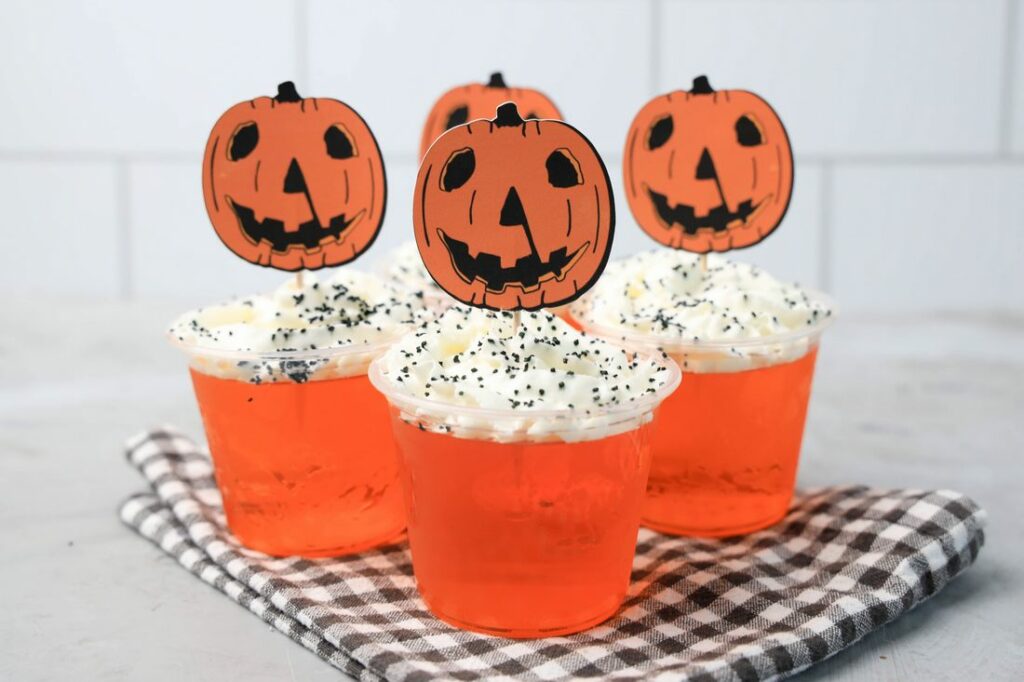 How To Make Halloween Pumpkin Topper
Upload to cricut design space. Make several to a page. Cut on card stock and glue either a tooth pick or lollipop stick to the back. Stick it in the jello!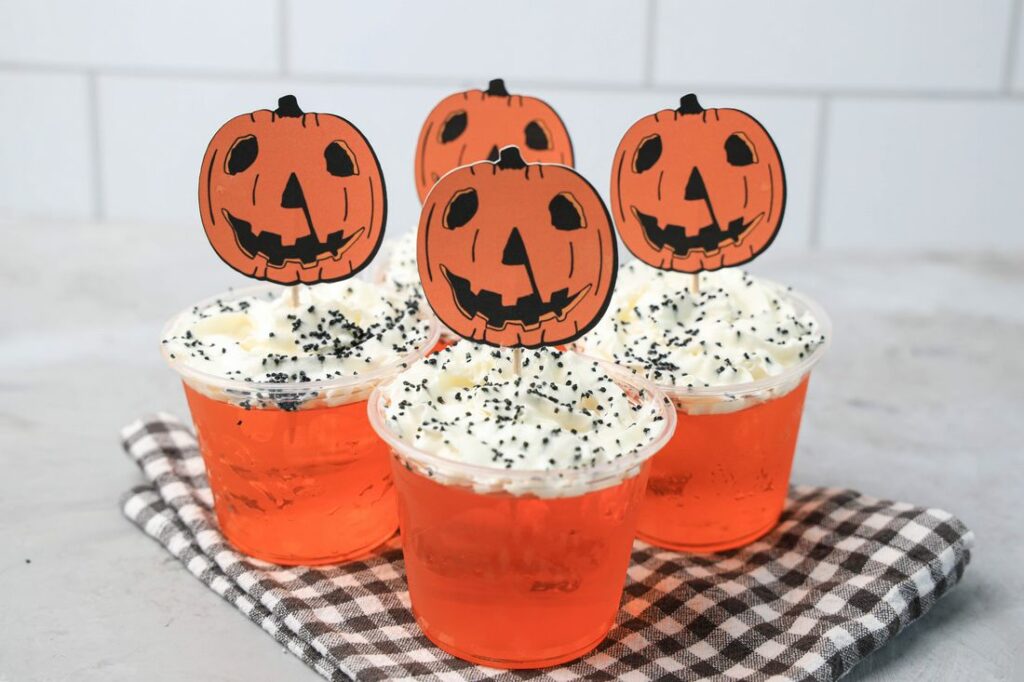 If you don't have a cricut just print on card stock and cut out with scissors as close as you can. Then glue and stick.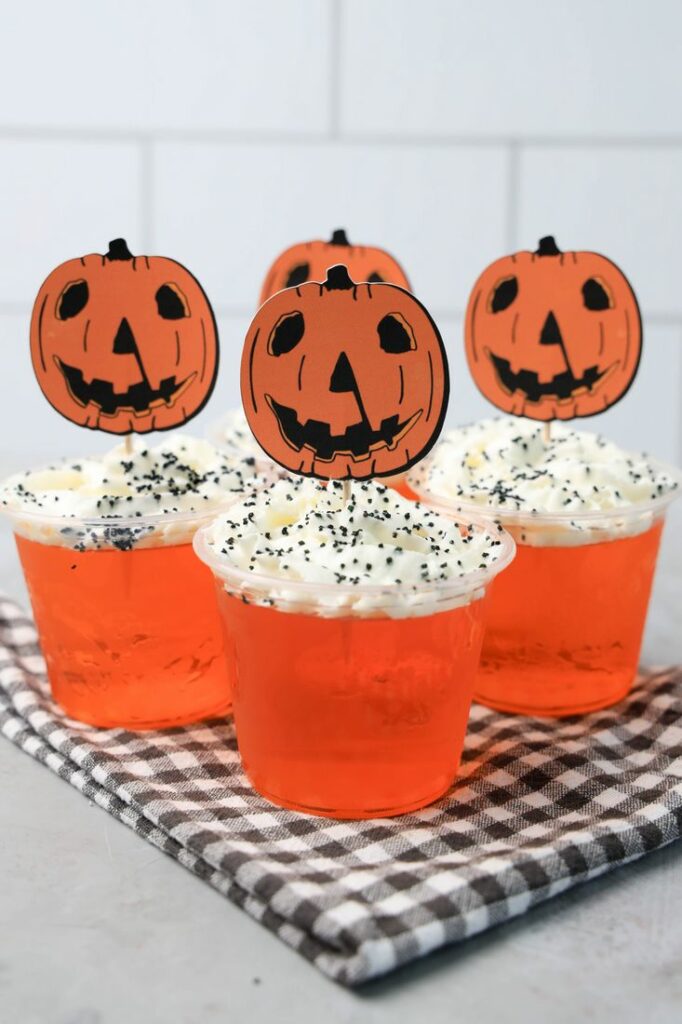 Make these Halloween jello shots for Halloween parties or pumpkin carving parties. Either way play a Halloween movie like 1978 or H20 in the background for spooky fun!
Halloween Movie Recipes: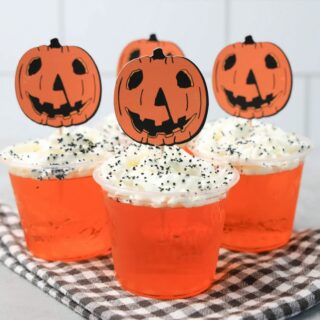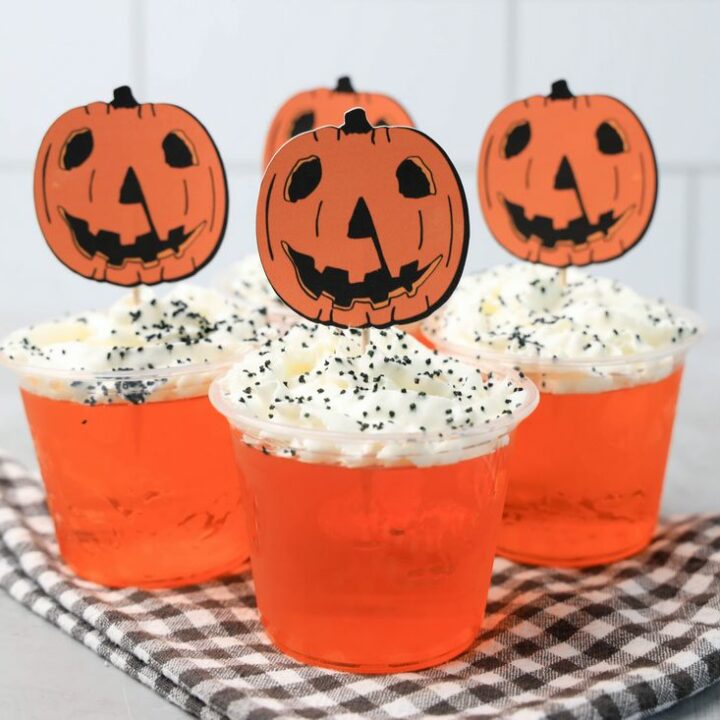 Halloween Movie Pumpkin Jello Shots
Orange jello shots topped with whipped topping and the Halloween 1978 movie pumpkin.
Ingredients
6

oz.

box orange Jell-o

1

cup

hot water

1

cup

silver rum

Whipped topping for topping

Black sprinkles for topping
Instructions
Make jell-o as direct on package. If you would like to add rum then replace 1 cup cold water with 1 cup rum in the recipe.

Place the jell-o in the fridge for 24 hours or until set. Once jell-o is set move to the next step.

Fill each cup with a little whipped topping. Sprinkle the top with sprinkles. Place the topper into the jell-o.

Serve cold!
Notes
Serves: 7 cups for 5.5 oz. size or 14 shots for 2.2 oz. size
Pin Halloween Movie Pumpkin Jello Shots