No Sew Buffalo Plaid Dog Bed
This post may contain affiliate links. Please read my privacy policy.
Are you looking for a dog bed you can wash? A dog bed that comes easily apart. Look no further as this no sew buffalo plaid dog bed does just that. Made with two pillows and some fleece for a super simple no sew project.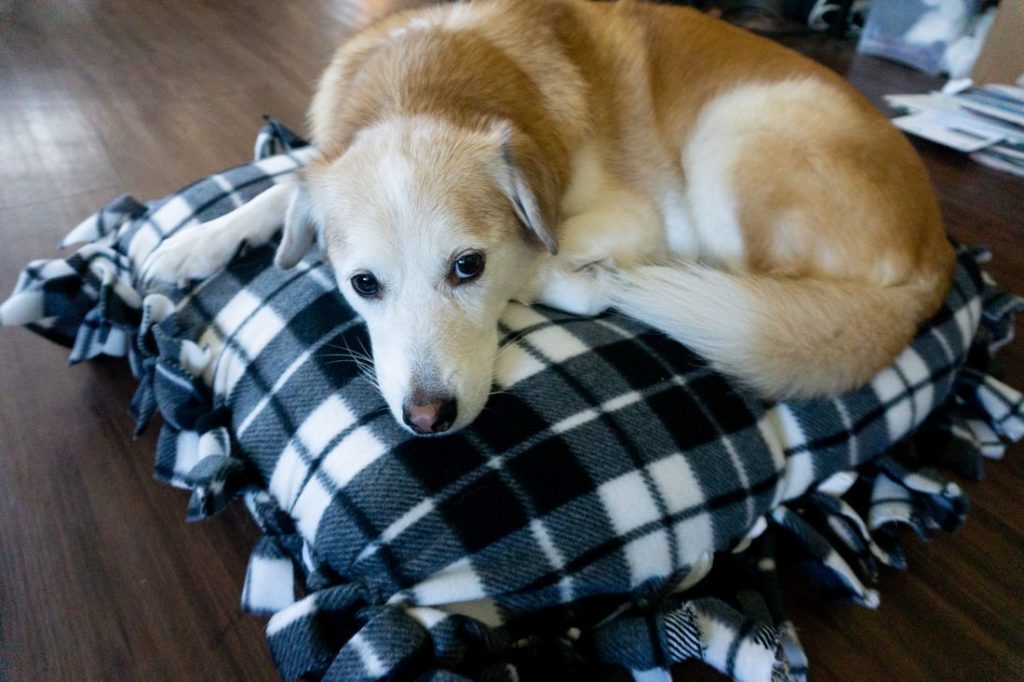 As you can see above Z really loves this bed. We found that using firm pillows allows them to not deflate as easy. To wash just untie one end and slip out the pillow. Wash the pillows and the fleece.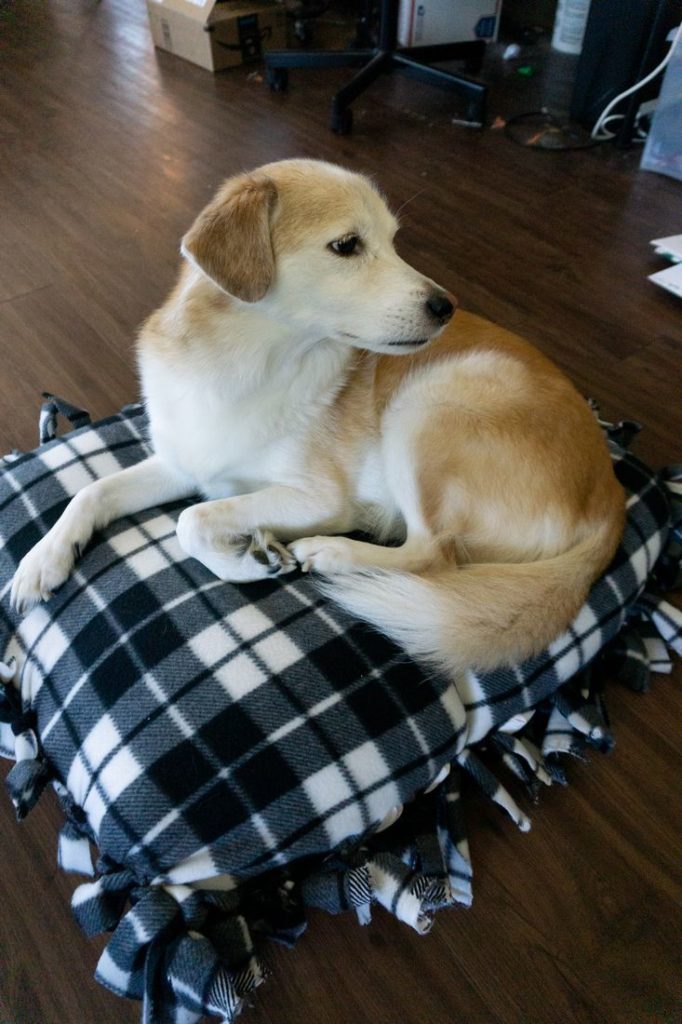 Z is a medium size dog at about 36 pounds. For larger sizes add more pillows and more material. I used 1 1/2 yards of fleece for this project and two pillows. This is good from puppy to a medium size dog.
Materials For No Sew Buffalo Plaid Dog Bed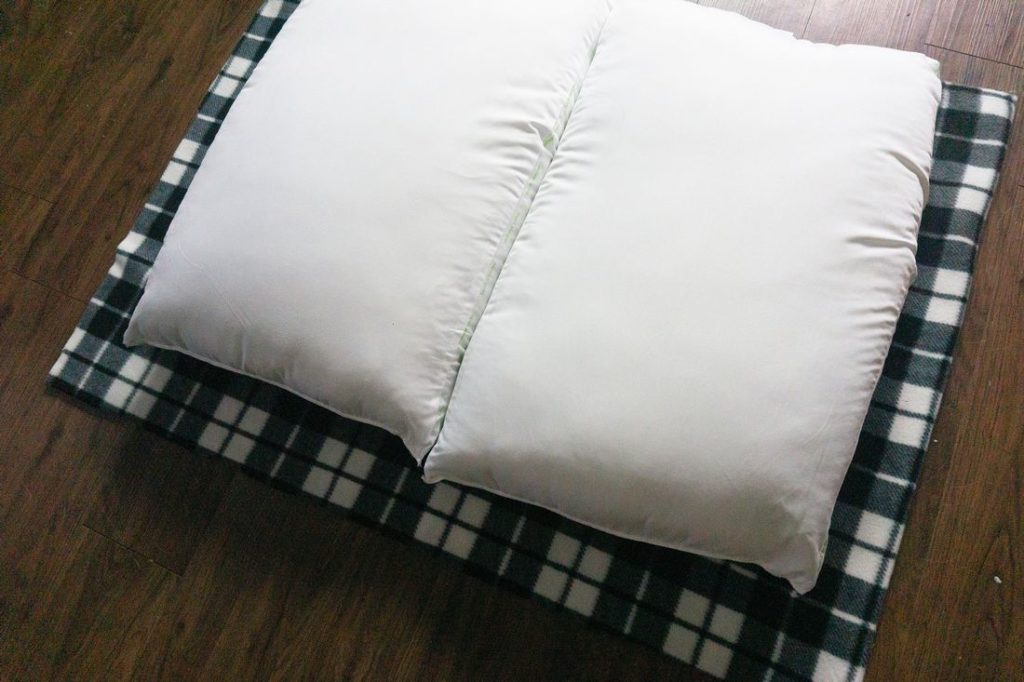 I bought the buffalo plaid fleece for this dog bed at Joann's. I paid less than $4 a yard for the fleece. Depending on sales the fleece can be picked up for as low as $3 a yard. Check out the clearance both online and in store for even better deals.
How To Make Buffalo Plaid Dog Bed
Lay out the fleece fabric doubled. Cut about 1 inch strips all the way around. I like to lay the pillows on top and cut from edge to pillow so I know that the ties will be done right. Do this all the way around the edge.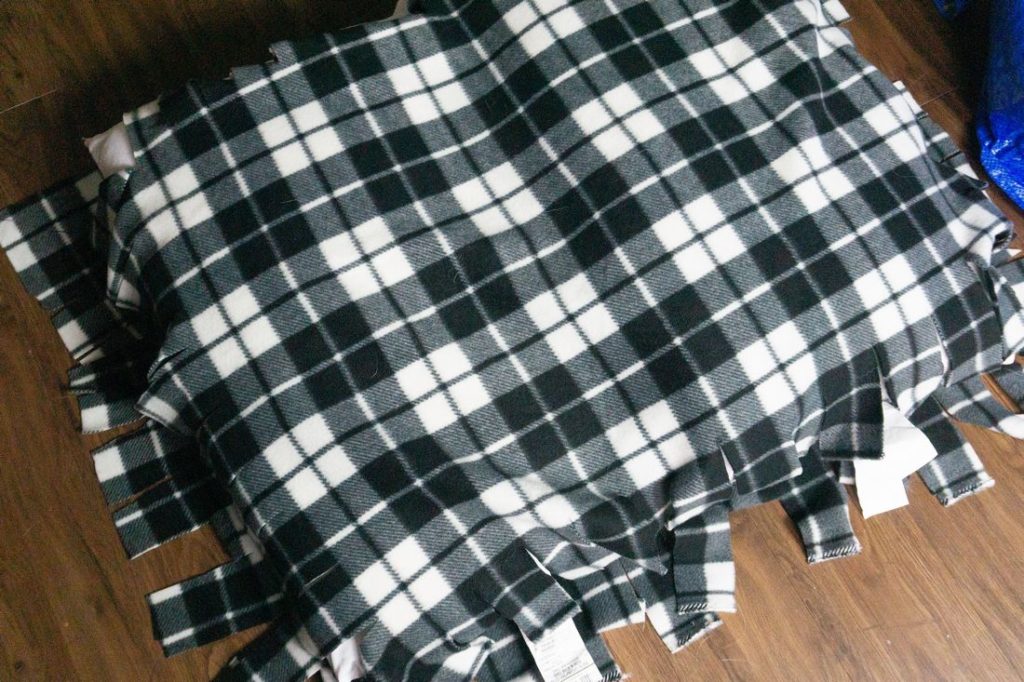 Once you have all the sides cut then move on to double knotting each strip all the way around the pillows. While tieing the ends around the pillows you may have to stuff the pillows in to stay. This is what you want so the pillows are nice and snug.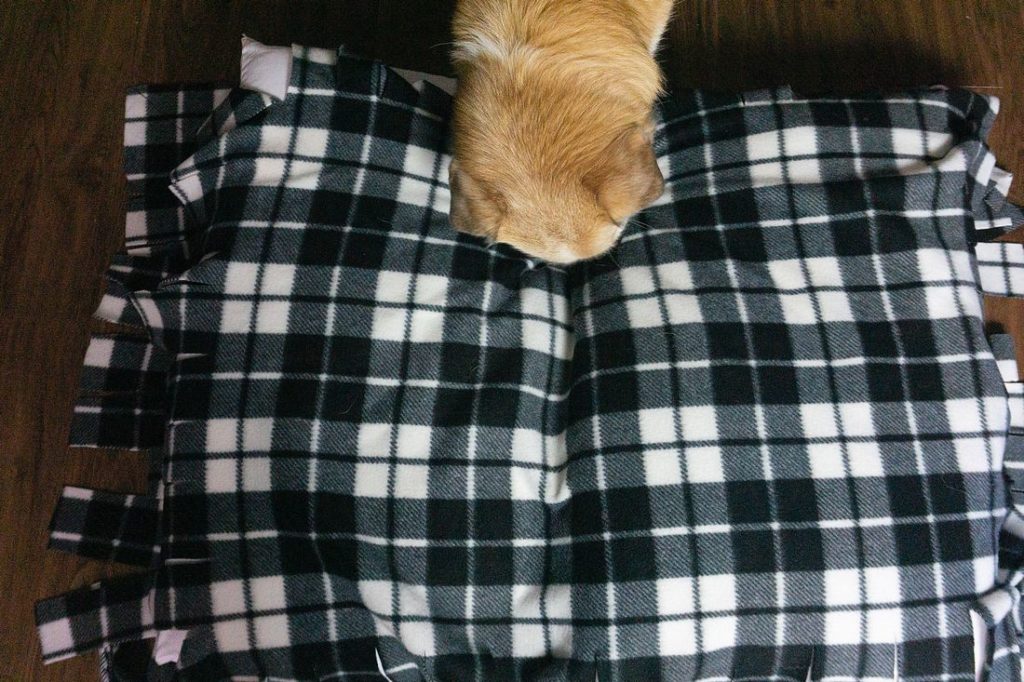 Z is trying to lay on it here as I am working to tie it. He really loves how fluffy these beds are. I like that the dog bed is easy to wash. Things like puke and food happen to beds so it's great when washing comes easy.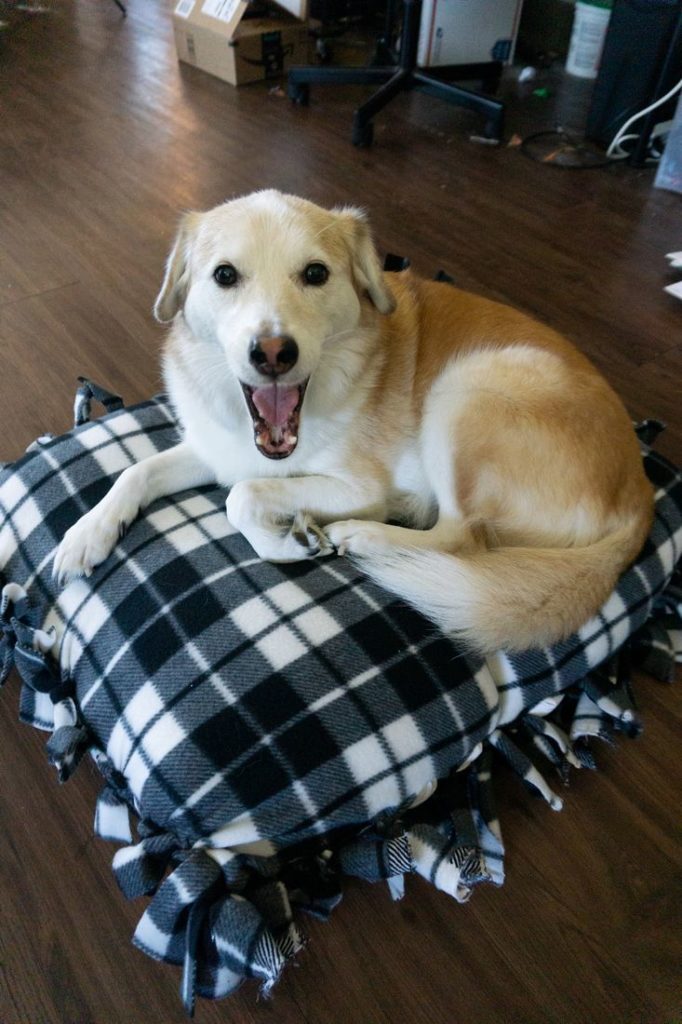 Once the bed is all together it is nice and tight. If it becomes deflated just remove and wash. If you have a heavier dog then used firmer pillows to hold up. I personally like using buffalo plaid fleece as it has a nice texture and warmth to it.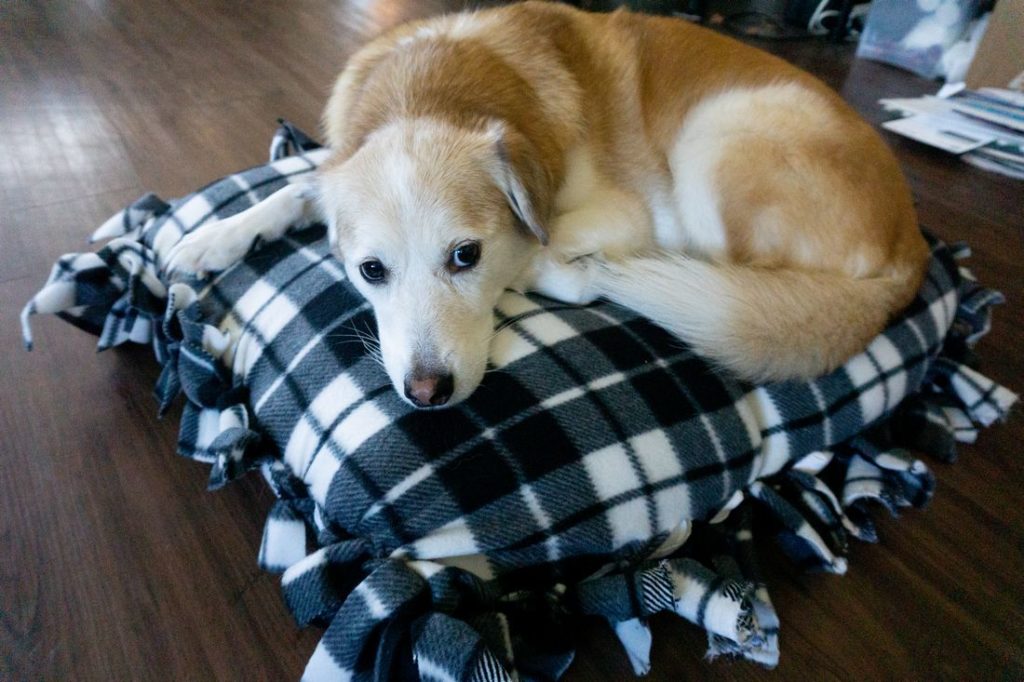 Make A Cheap Dog Bed
Hope this no sew buffalo plaid dog bed comes in handy as it has for us. I made two dog beds for $38. I don't think you can easily beat that price. Most of the beds we've tried are flat in a matter of a week. That's why we made our own! Check out our post on the best national dog party day!
If your dog chews a lot this may not be the bed for you. My dog doesn't chew at all.
Pin No Sew Buffalo Plaid Dog Bed