This post may contain affiliate links. Please read my privacy policy.
As we count the days to the day of the Superbowl were always looking for great appetizers to feed ourselves and our friends. Buffalo wings and dips galore are fantastic but what about something new. Fried pepperoncini's with a garlic lemon basil aioli sauce for dipping.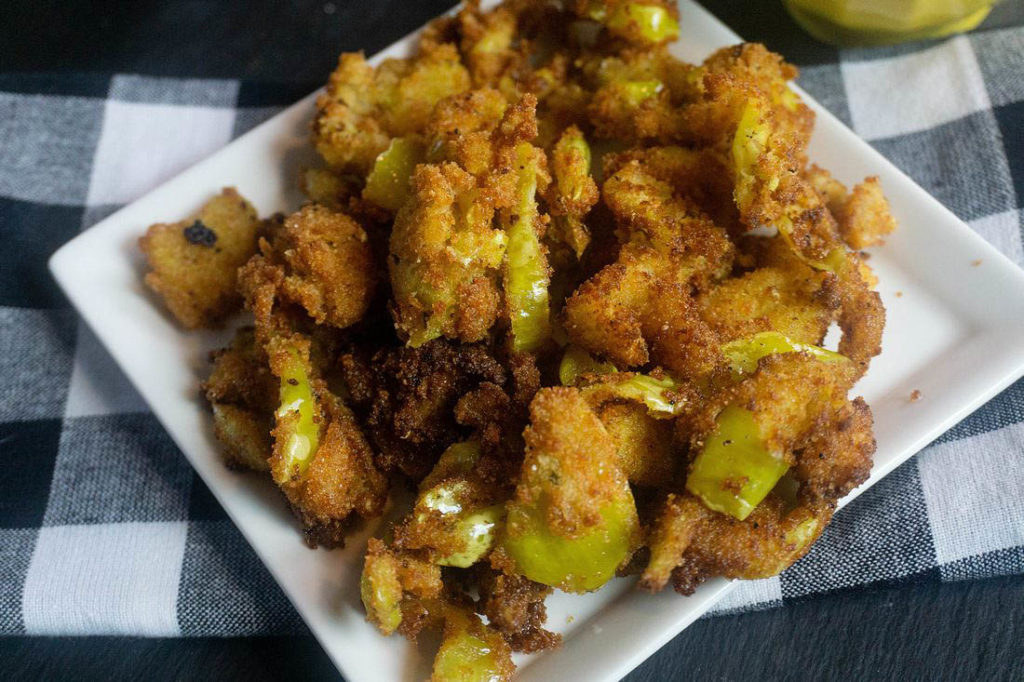 Think of fried pickles but with a zing. Easy to make either from pre sliced pepperoncini's or from the whole ones where you can make the rings larger if you'd like. That's how these pepperoncini's taste.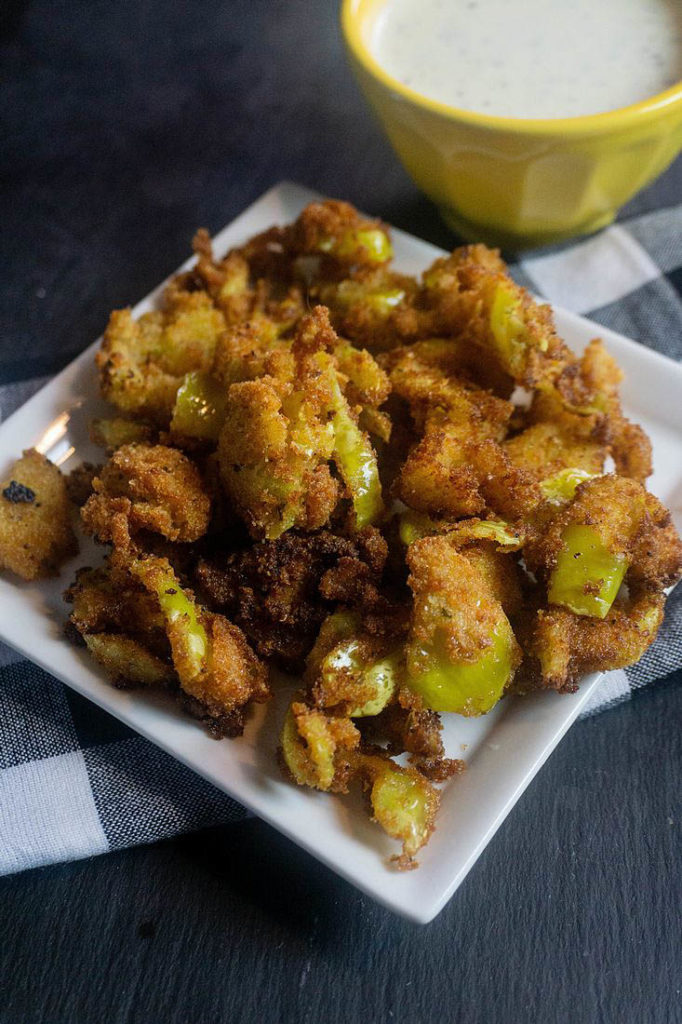 When my son and I thought up this recipe brainstorming ideas for his job as a chef we knew we had to come up with a sauce that fit. Plain old marinara was not an option. We needed a sauce that would compliment the flavors.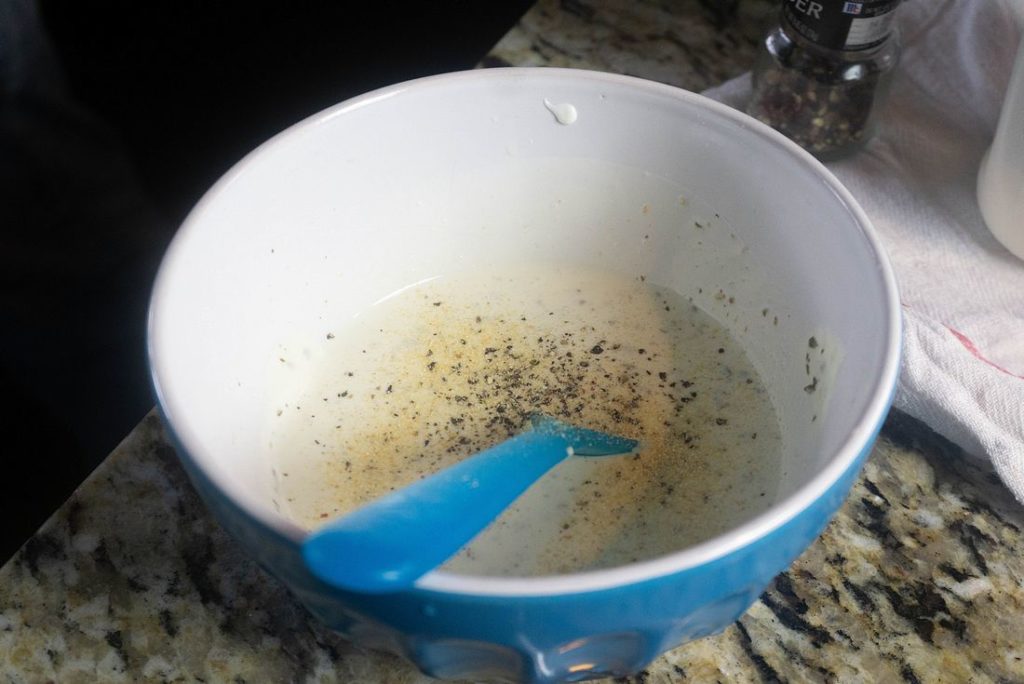 The Sauce:
Garlic lemon basil aioli is the sauce we decided to make to fit the fried pepperoncini's. The cream dip fits nicely with the fried peppers. This combo would be wonderful for super bowl, game day, or any other event you need an appetizer for.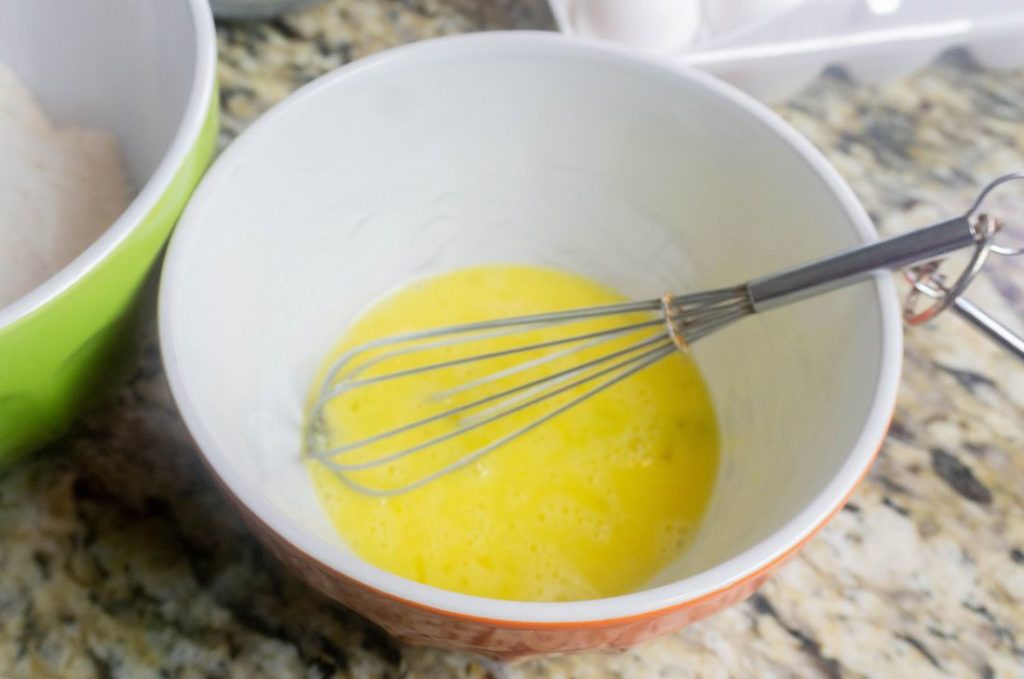 When recipe developing we tried several different methods of breading the pepperoncini's. The reason is we wanted the right texture, crunch, and for it to not be gooey. The method of egg and bread crumbs was the perfect combination.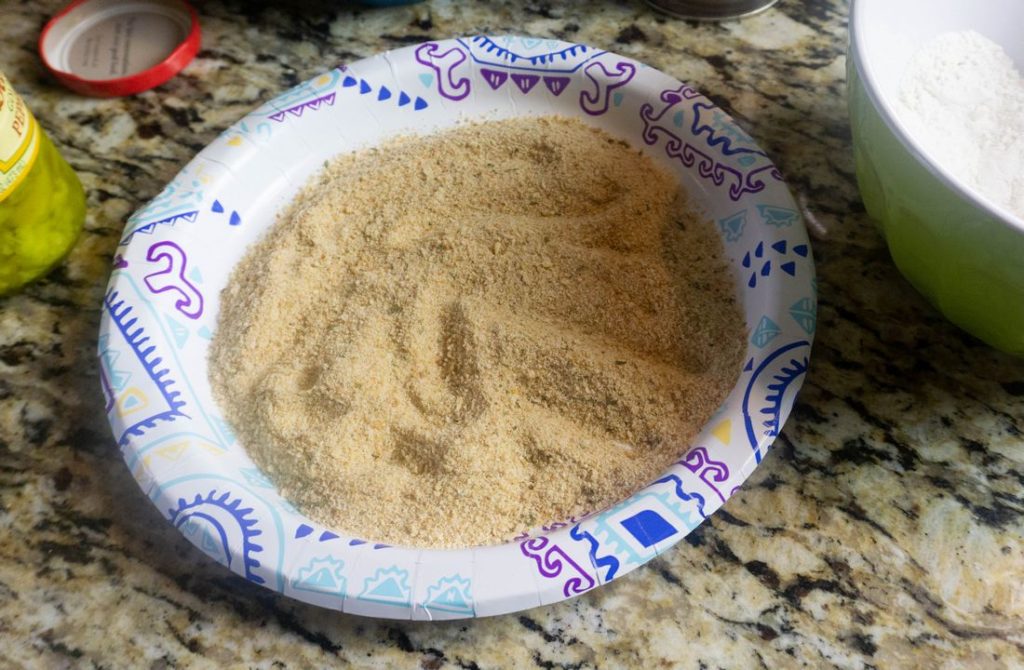 Other methods with buttermilk or with flour tend to be too thick for the pepperoncini. Just kind of a FYI in case you want to try it a different way we did! The Italian bread crumbs were picked for flavor. Traditional bread crumbs could also be used.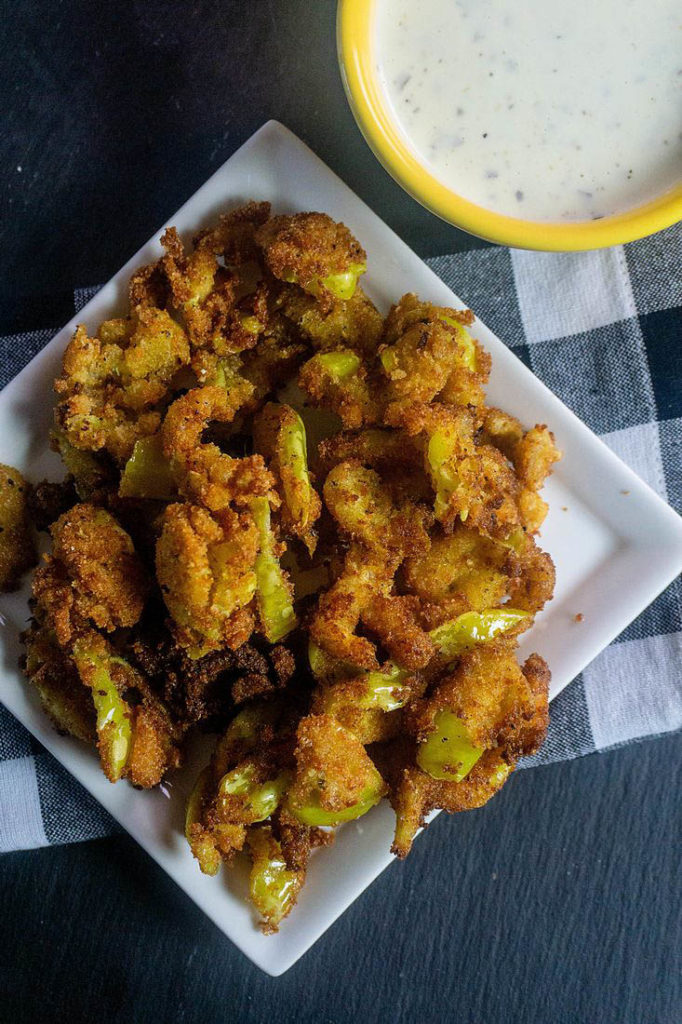 Some other great Superbowl or game day recipes you can try are Instant Pot Little Smokies by This Ole Mom or some Instant Pot Buffalo Wings which are great cause they have NO grease.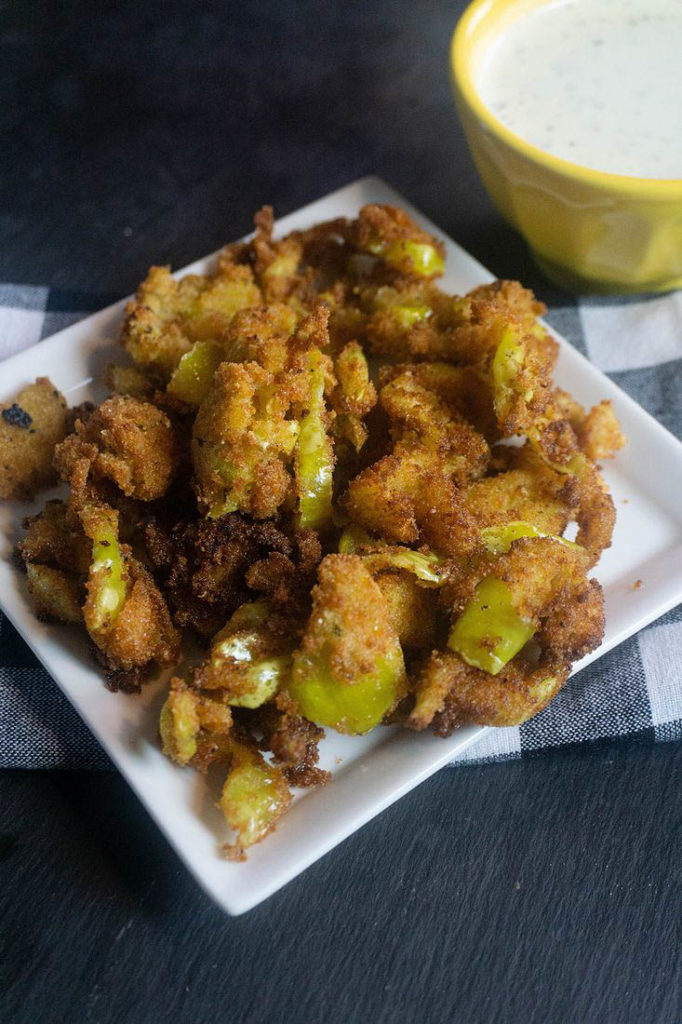 Whether you do wings or these fried pepperoncini's I'm sure your game day will be a major hit! We always like to have a plethora of recipes for game day to cover anyone who visits with a food they would like.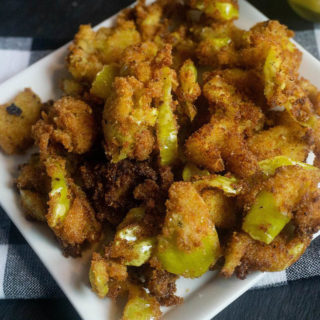 Fried Pepperoncini's
Pepperoncini peppers battered and fried for a zingy appetizer.
Ingredients
For Pepperoncini's
2

eggs

1

cup

bread crumbs

1

jar pepperoncini's

greek style

2

cups

vegetable oil; for frying
For Garlic Lemon Basil Aioli Sauce
1/2

cup

mayo

2

tablespoons

lemon juice

2

tablespoons

classico basil pesto

1

teaspoon

salt

1

teaspoon

pepper

1

teaspoon

garlic powder
Instructions
For Fried Pepperoncini's
Place oil in pot and bring to 325 degrees F.

Crack and whisk eggs in a bowl.

Add bread crumbs to separate bowl

Place pepperoncini's into the egg bowl then to the bread crumbs and dust well. 

Place into hot oil carefully and fry for just a few seconds. Once they are lightly golden brown remove to a plate with spider(strainer with handle) to a paper towel/or kitchen cloth to drain off excess oil. 
For Garlic Lemon Basil Aioli Sauce
Place mayo into a bowl. Mix in lemon juice and basil pesto. 

Add in salt, pepper, and garlic powder. Stir well. 

Place in fridge until ready to serve.
Pin Me: