Cinnamon Golden Oreo Truffles
This post may contain affiliate links. Please read my privacy policy.
Looking for a treat for holiday gifting that's so easy. These cinnamon golden Oreo truffles are perfect for seasonal gift giving. The sweet treat that's a little different with cream cheese and golden Oreos.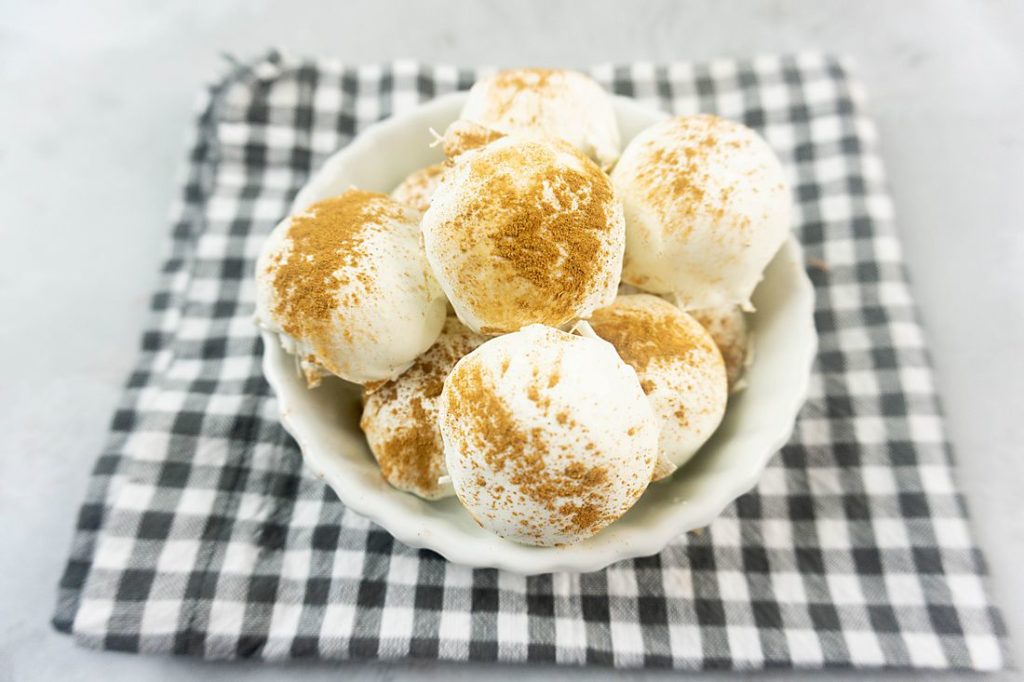 What I love about these cookie truffles is how tasty they are topped in cinnamon. Made with golden oreos, cream cheese, cinnamon, and white chocolate wafers. Easy to make in a day and place in containers to gift away.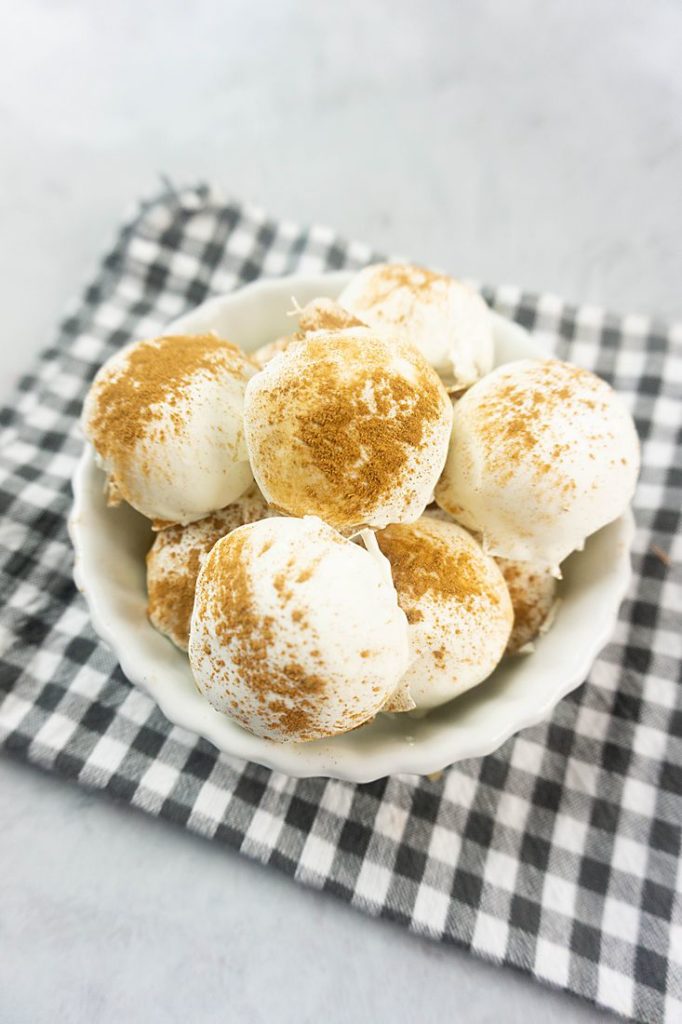 Items Needed For Truffles
You will need a small dome mold. The truffles can be rolled but I prefer to use the dome mold. The reason is they come out looking nicer. I use it to place the dough inside and freeze.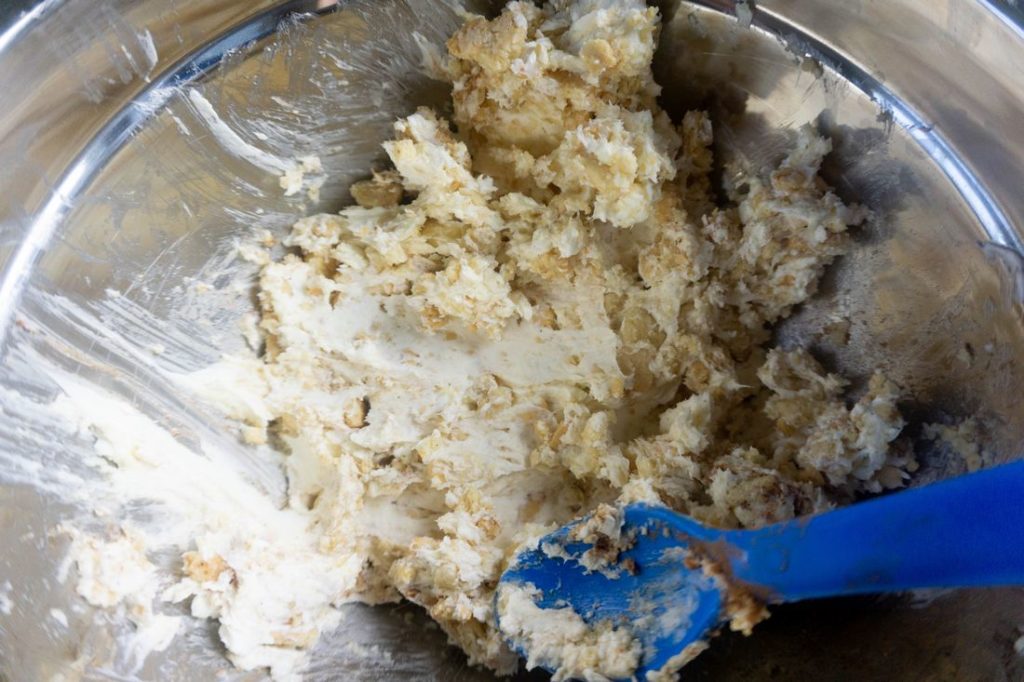 First, mix together the cream cheese and crushed Oreos. This will be the base to the golden cookie truffles. I mix in cinnamon as well. This is optional as you can just top them with cinnamon if you don't like as much cinnamon.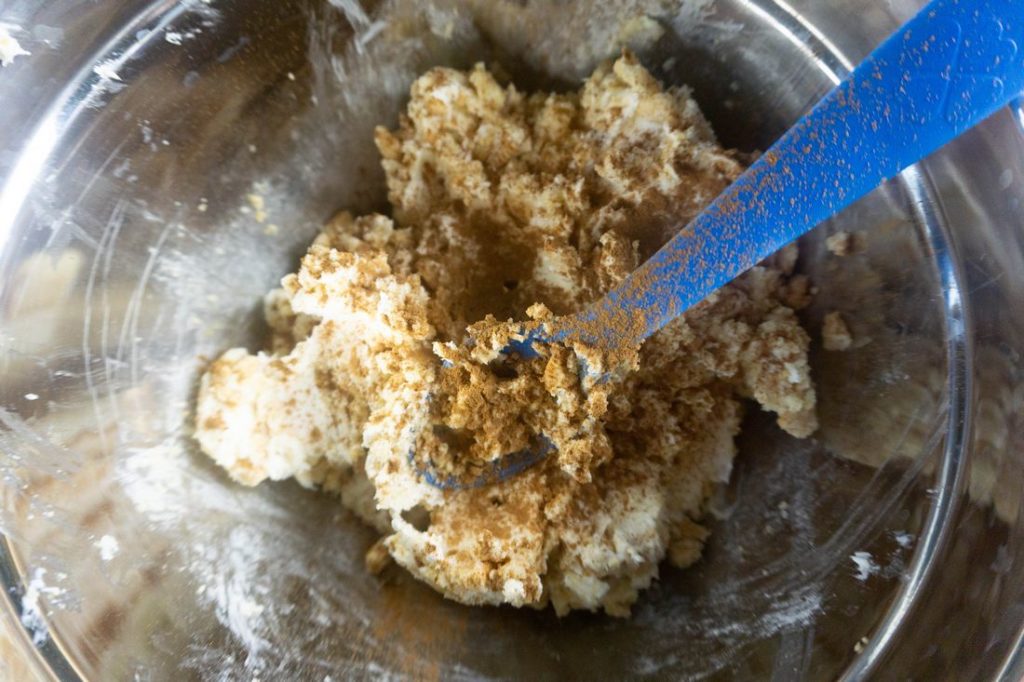 Once I sprinkle in the cinnamon I roll it and place the dough into a small dome mold. Place the mold into the freezer for about 20 minutes or until the truffles are solid. The more solid and frozen the better they will be when dipping.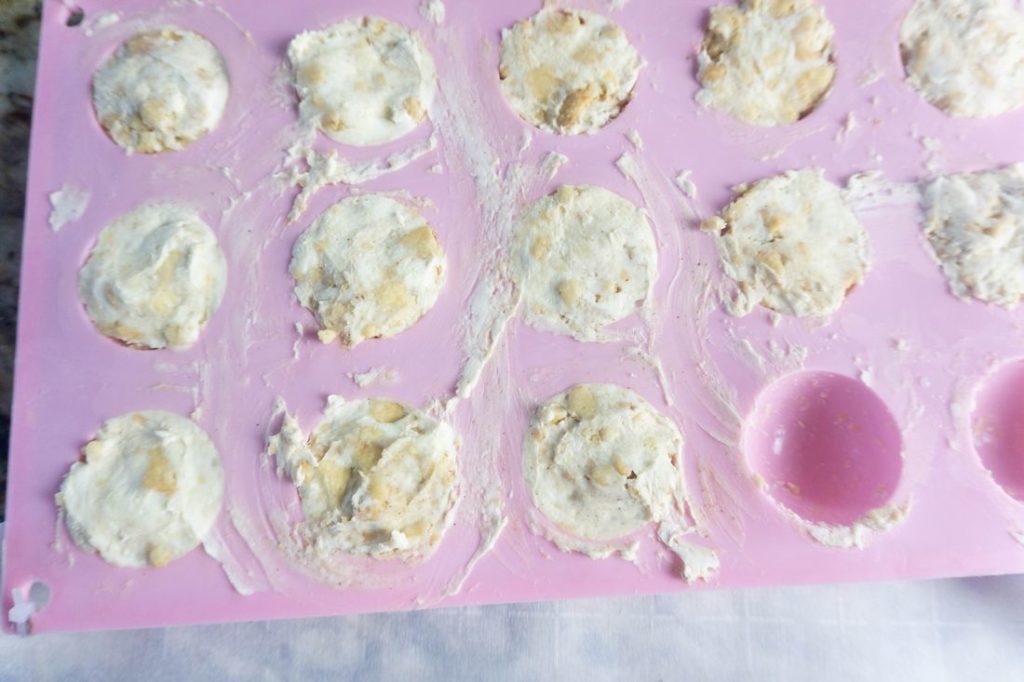 Once they are frozen I just pop the truffles out of the mold. Then set them aside. It's time to melt the chocolate. Candy melts or white chocolate wafers can be used.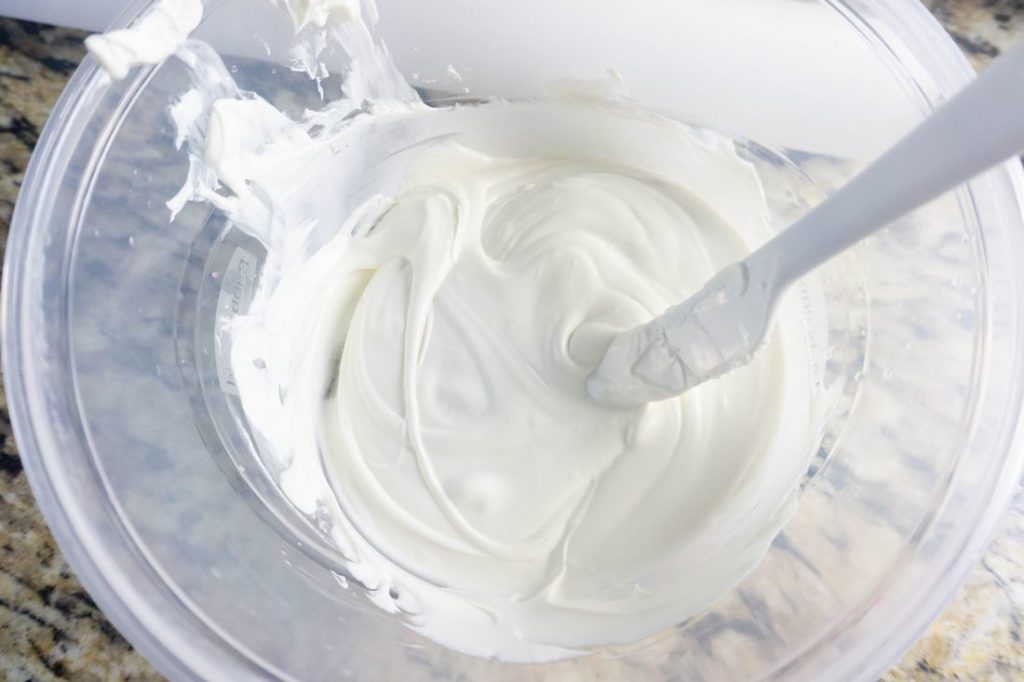 If I want a vanilla flavor I use the sweet tooth white vanilla flavored candy melts. However, if I want a chocolate flavor I use Ghirardelli's white chocolate melting wafers. I prefer the white chocolate melting wafers the most.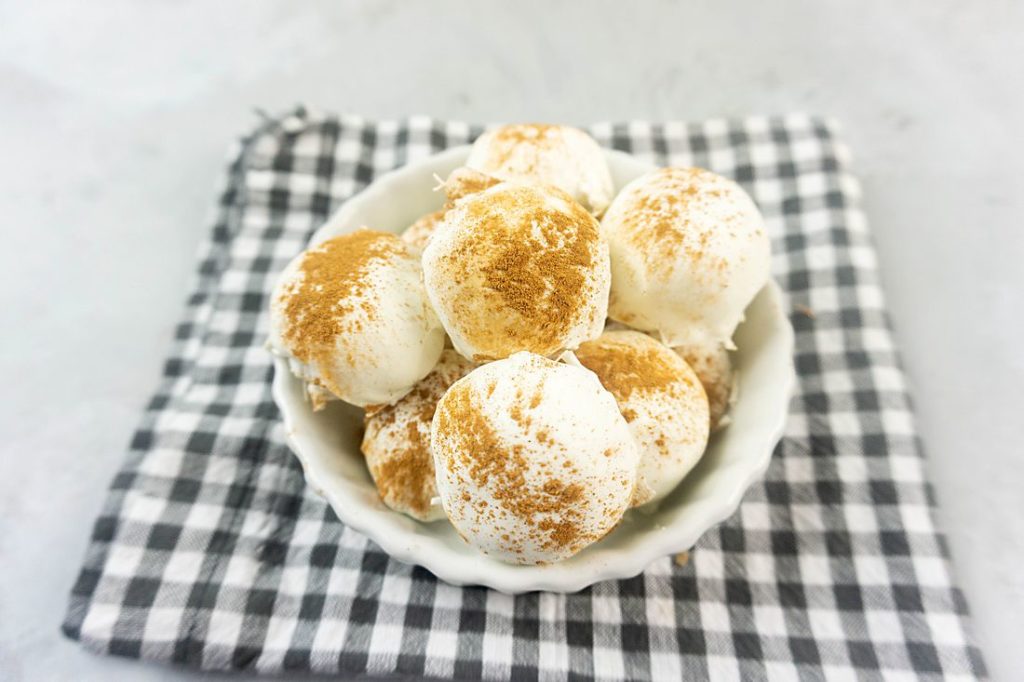 Dipping The Truffles:
There is a few easier ways to dip these. Use a skewer to poke and then dip. If you don't have skewers use two butter knives. One to dip with and one to slide the Oreo truffle off the knife on parchment paper.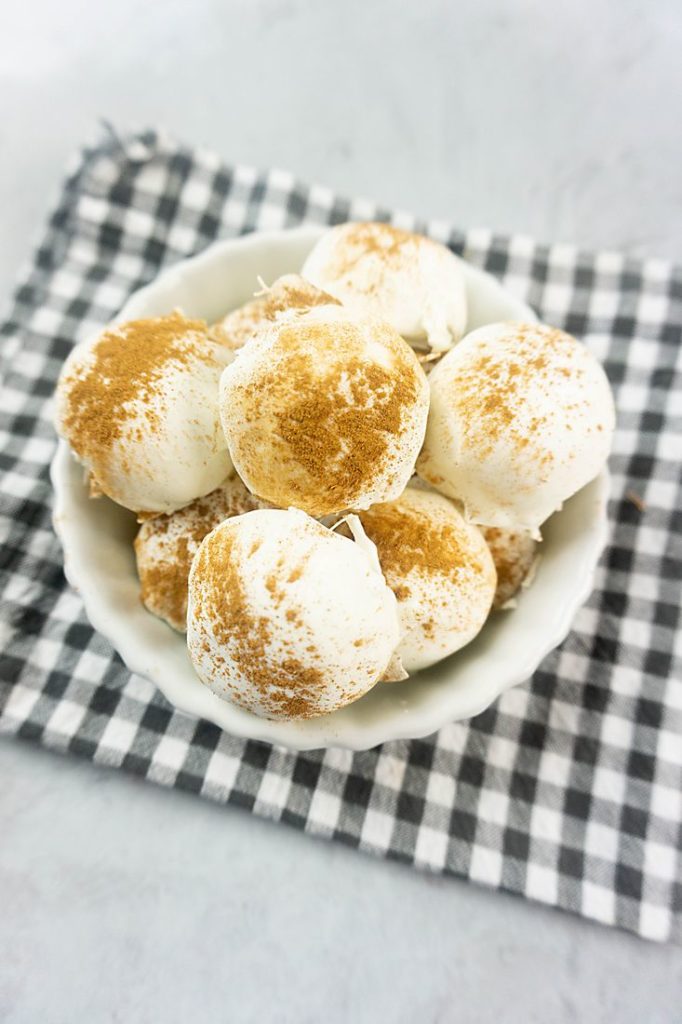 Before the truffles dry I sprinkle them with more cinnamon. Gifting these cinnamon golden Oreo truffles are so fun! I like to put them in gold storage containers that are airtight. Tie ribbon around it with a tag.
Giftable Sweet For The Holidays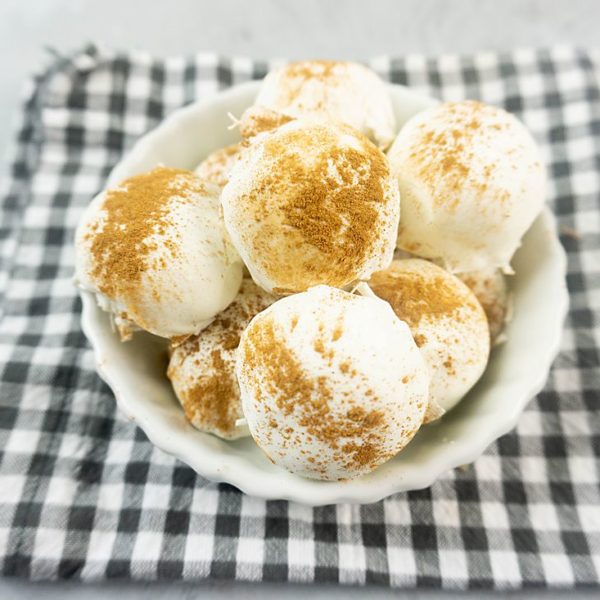 Cinnamon Golden Oreo Truffles
Cream cheese and golden Oreo cookie truffles topped with cinnamon.
Ingredients
12

golden Oreo cookies

8

oz.

package cream cheese

1

tablespoon

cinnamon; more for topping as well

1

package white chocolate Ghirardelli wafers
Instructions
Place cookies into a bag and crush well with a rolling pin. In a medium bowl, add in crushed golden Oreos and cream cheese. Mix well. Mix in one tablespoon cinnamon (optional).


Place some of the mixture into each dome mold on a small dome mold. Place in the freezer for 20 minutes and up to one hour. The truffles need to be solid and the colder the better before dipping.


Melt Ghirardelli white chocolate wafers as directed on the package. Dip the truffles into the melted chocolate and place on parchment paper. Top with cinnamon before the chocolate dries on the truffle. Let dry and serve.


Store in air tight container in fridge until ready to serve. If you need to keep longer you can freeze up to two weeks in an airtight container.
Pin Cinnamon Golden Oreo Truffles: