This post may contain affiliate links. Please read my privacy policy.
Everyone in my household simply loves Cap'n Crunch. For a few years now, I have been baking some simple cereal cookies out of cake mix and cereal. The Capn Crunch cookies are good but the texture was soft and just not like a traditional cookie.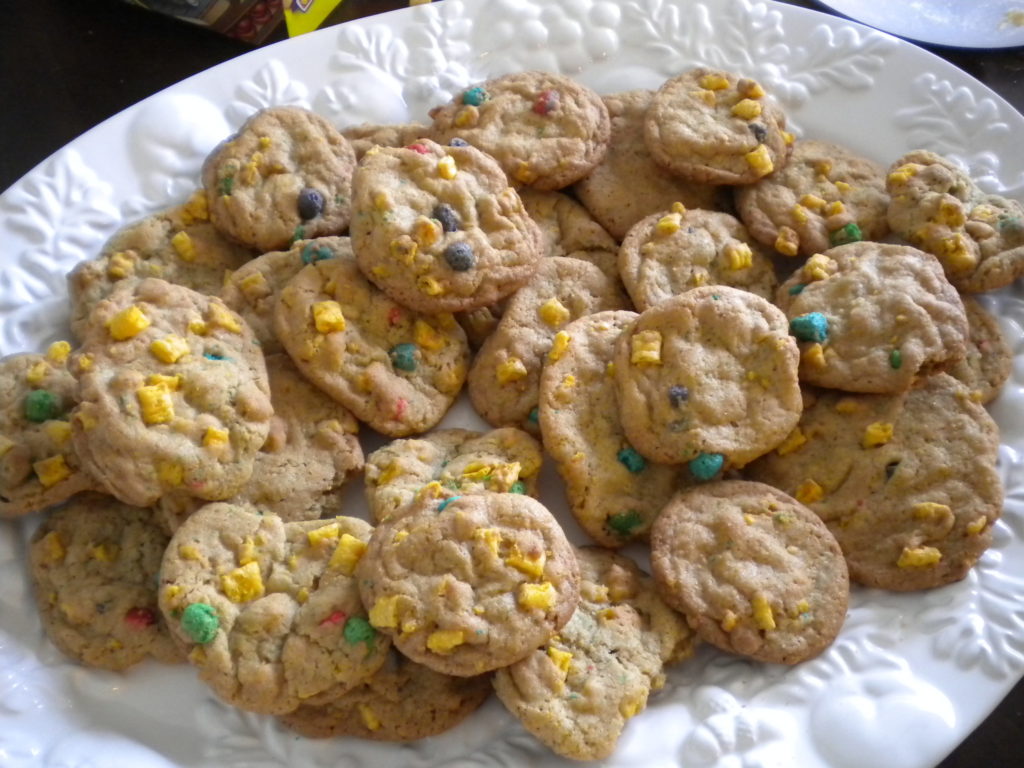 The creativity bug hit me smack dab in the face. Ooh! What if I took a butter cookie (basic) recipe and just tossed in Cap'n Crunch! To my surprise, I manage to have them come out perfect the first time. Pure luck!
I sent these bad boys to a few guy friends of a friend for taste testing. Hopefully, they will comment here and let us all know their opinion on these super dunking cookies. Capn Crunch Cookies!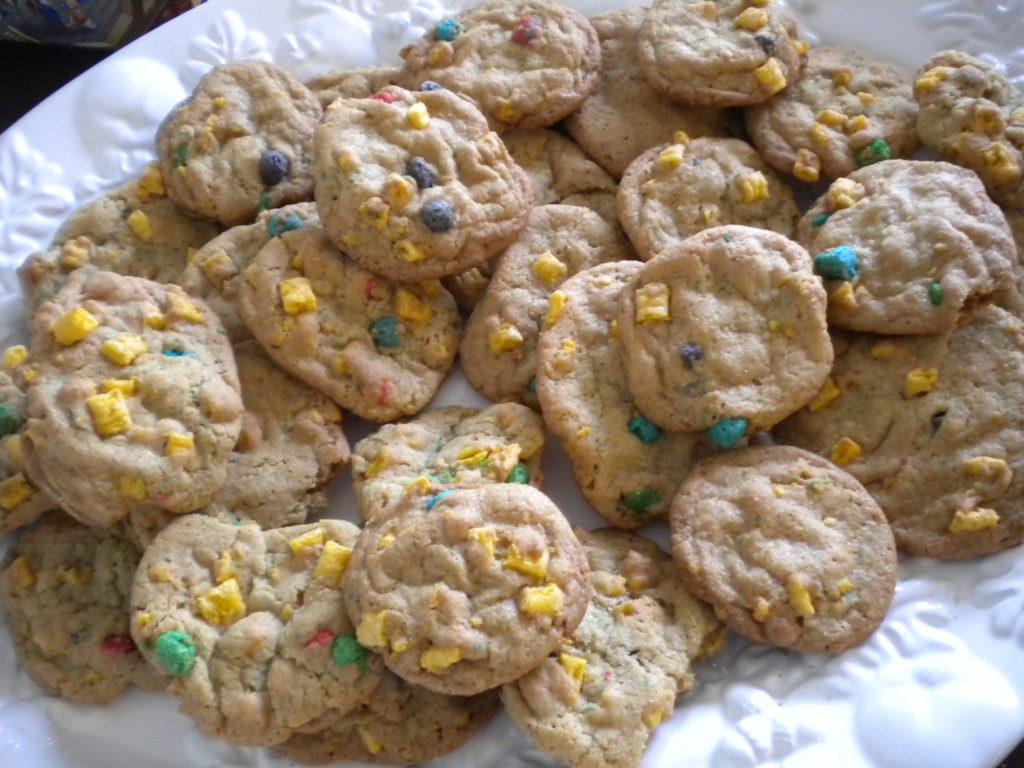 After completing these cookies and being oh so proud of myself, watching everyone devour them, I headed over to Cap'n Crunch's website to see that they actually have a different recipe. Yes, folks this is not their recipe. I am in the future planning on trying the Cap'n Crunch French Toast!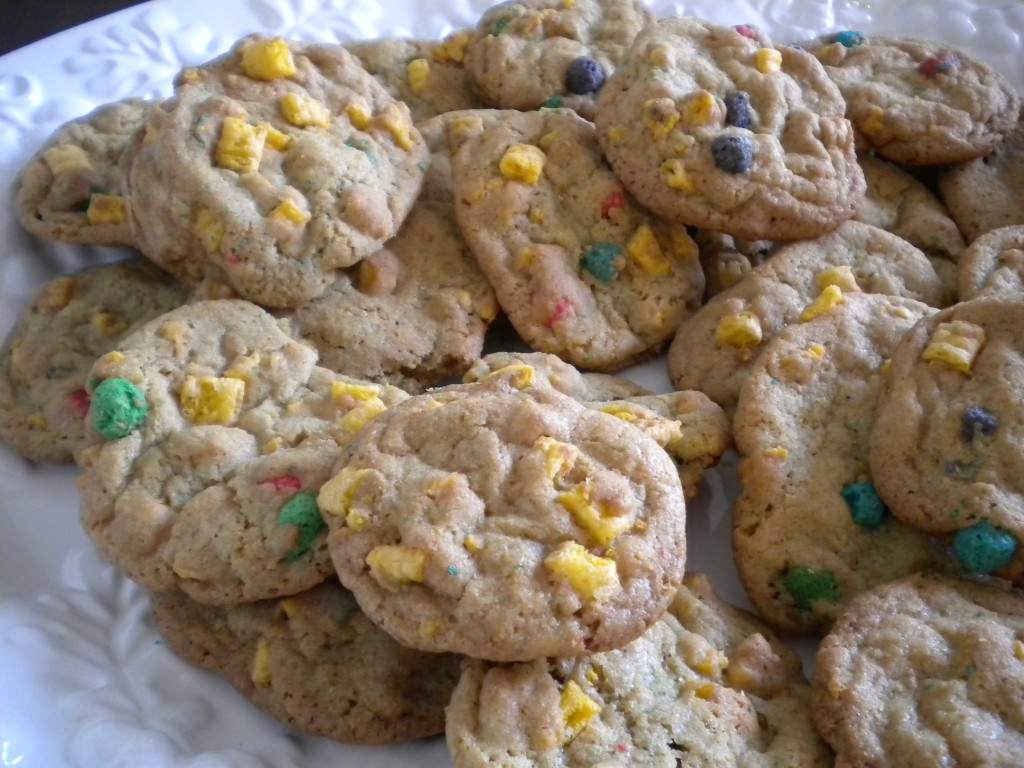 The perfect dunking cookie. Eat them for breakfast on the go. Make them up for the holidays as well. We even have a Christmas crunch cookie using Capn Crunch Christmas cereal.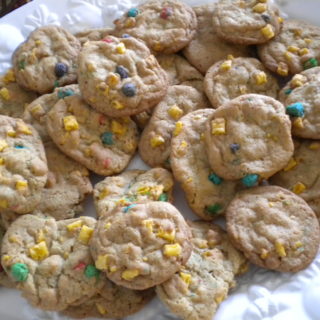 Capn Crunch Cookies
Sweet buttery cookies with capn crunch cereal
Ingredients
2

cups

all purpose flour

½

tsp

baking soda

½

tsp

salt

1

stick melted butter

1

cup

light brown sugar

½

cup

granulated sugar

1

tbsp

vanilla extract

I prefer vanilla bean bourbon paste

2

eggs

1

cup

crushed Cap'n Crunch Berries

1

cup

non-crushed Cap'n Crunch Berries

parchment paper
Instructions
Preheat oven to 325F.

In a medium bowl, combine flour, baking soda, and salt. Whisk until fully combined; to aerate.

Melt butter completely in a microwave safe bowl. In a large bowl using an electric mixer, cream together the brown sugar, white sugar, and melted butter. Beat in the vanilla and eggs. Continue beating until batter is light and creamy. In increments, add in flour mixture, mixing after each addition.

In a small bowl, crush 1 cup of the Cap'n Crunch with a potato masher. If you do not have a potato masher, put the Cap'n Crunch into a small zip lock bag and smash. Add crushed Cap'n Crunch to the dough mix, stirring by hand. Then add in the other cup of non-crushed Cap'n Crunch and mix well by hand.

Place 1″ balls of dough on cookie sheet lined with parchment paper. Bake 8 to 10 minutes until edges are a light golden brown. Remove from sheet to cooling rack.