This post may contain affiliate links. Please read my privacy policy.
Summer is here and it's time to put some barbecue chicken on the grill. This BBQ Picnic Chicken is simple to grill and great to take on the go for a picnic.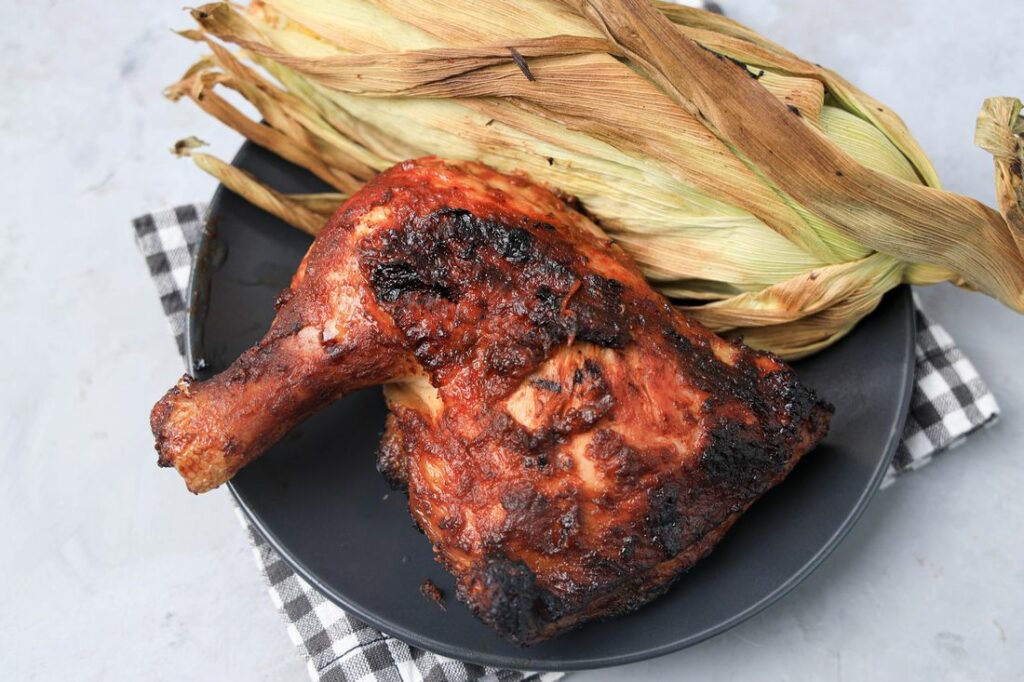 We like to pair this BBQ chicken with some dill pickle pasta salad for a fun little picnic. Just grill the chicken and place in a reusable container. We place the salad in mason jars.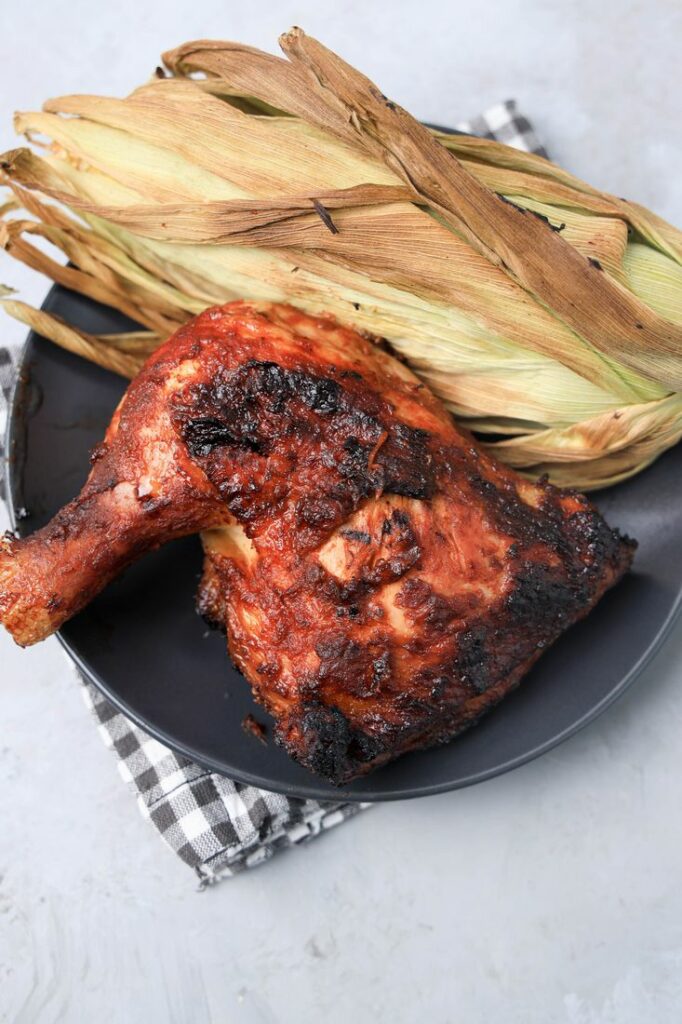 This BBQ chicken is also fantastic at home. We grill it for ourselves and guests. Grilling this chicken is pretty simple. You will need a meat thermometer.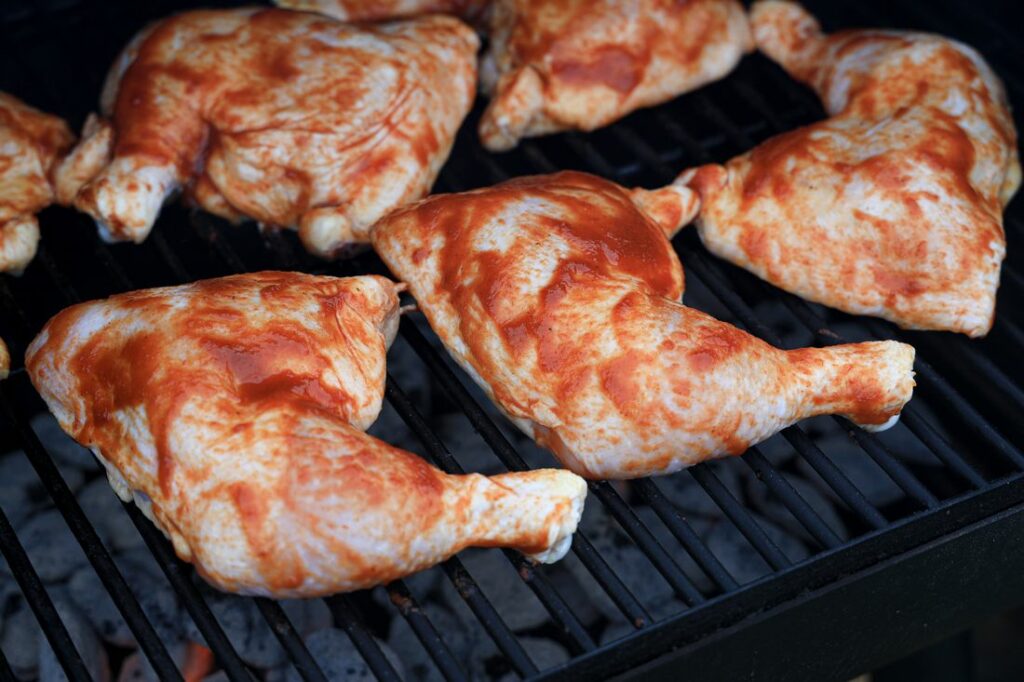 For legs or dark meat we temp out between 175 and 180 degrees F. This allows the fat to render down and allows the dark meat to become tender.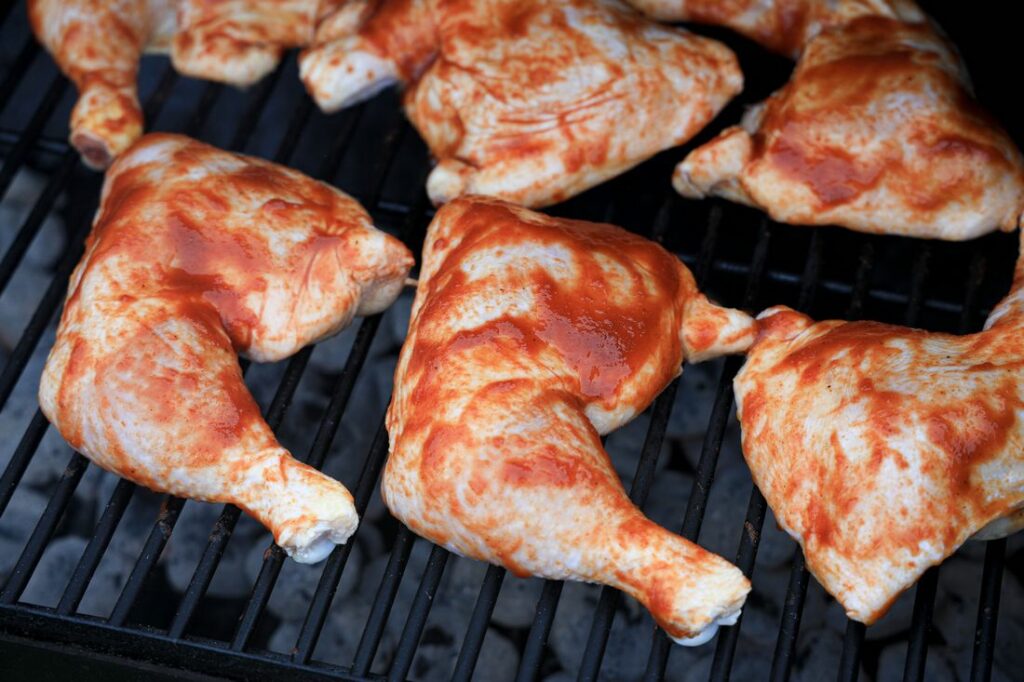 Ready the grill by heating up the coals. Once they have a nice white outside then place the chicken on the grill. Use any barbecue sauce you enjoy.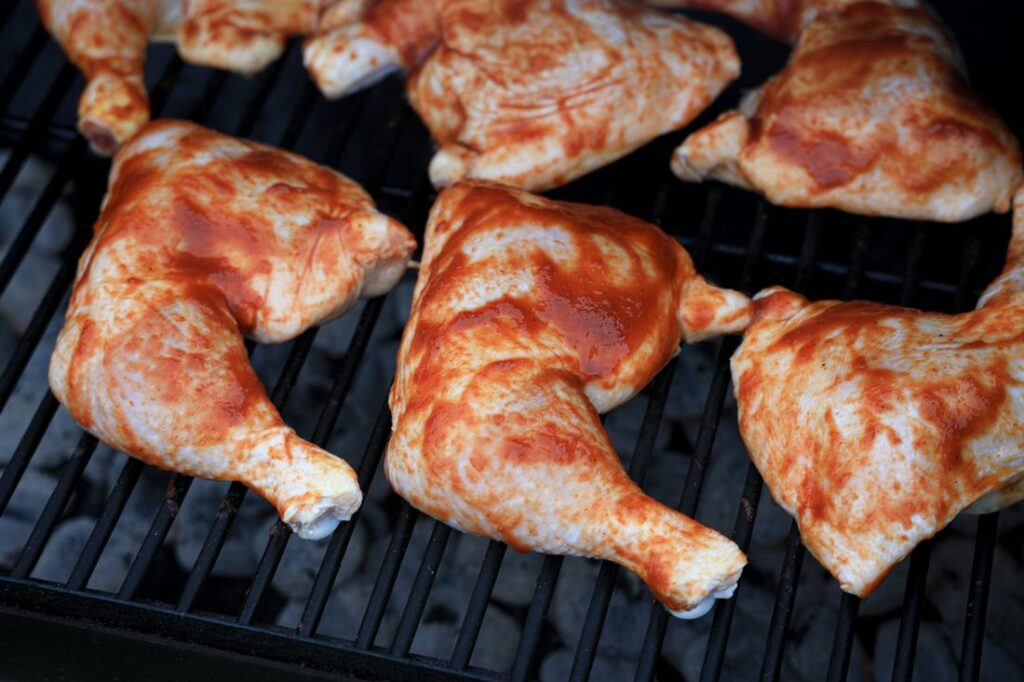 We usually use a local sauce something like 407 BBQ or we find one at Bucees. Where ever you are I am sure you can find a really good barbecue sauce that is enjoyable.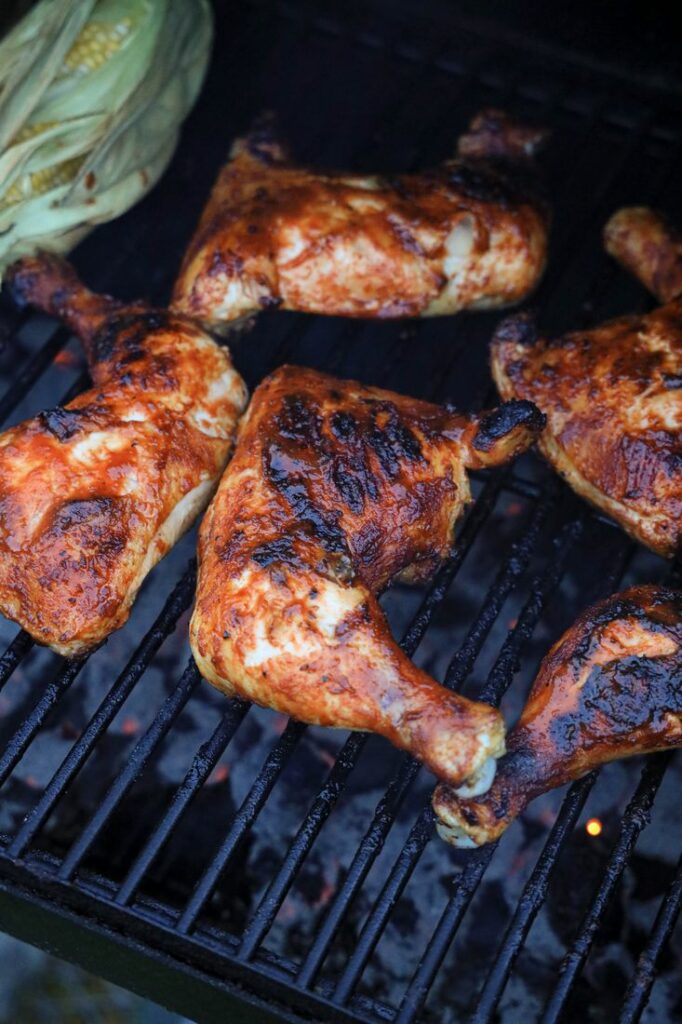 Tip For BBQ Picnic Chicken
Every time you flip make sure to sauce. The best tip I can give is to flip every five minutes. This keeps the chicken cooking evenly. Don't temp on the bone or the temperature won't be correct.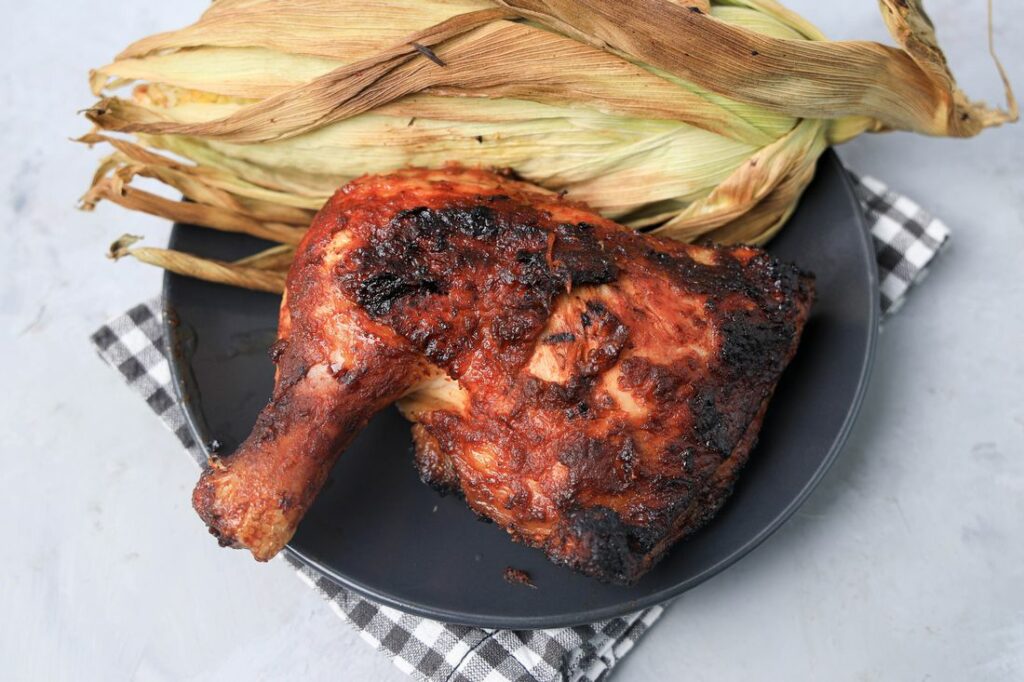 The bone will come out much hotter than the actual meat. So temp to the inner most meat and not the bone. I have found I like the leg and thigh meat best at 180 degrees F.
The barbecue grilled chicken comes out more tender this way. I love taking the chicken dinner, pasta salad, and some sweets on a picnic in the park.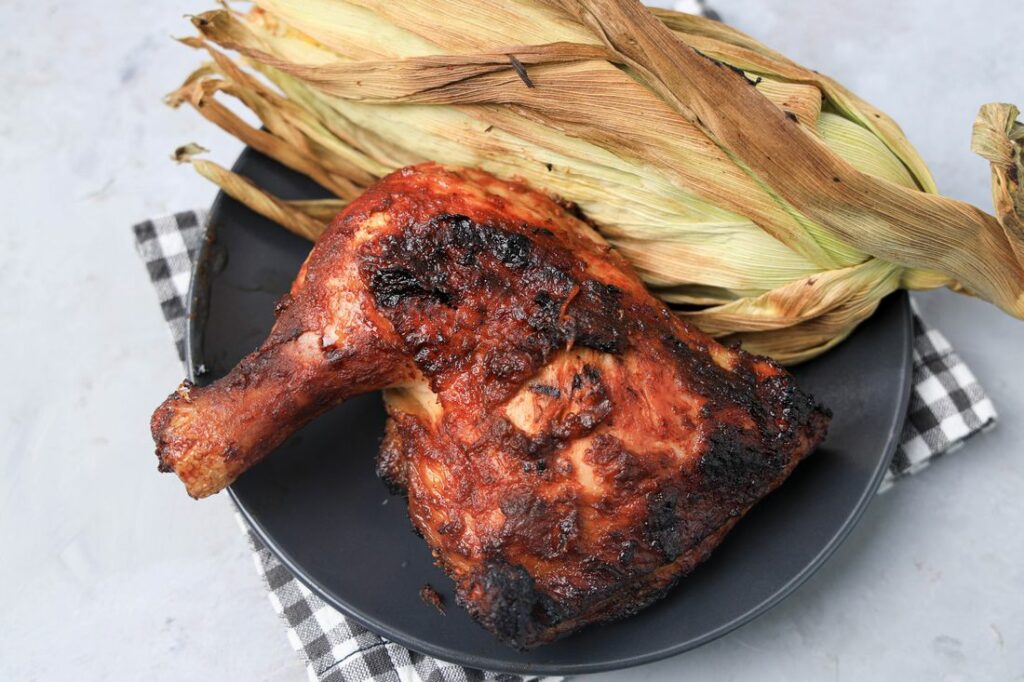 This BBQ Picnic chicken is budget friendly as well. This is a great grilled dinner for a crowd. One quarter to one person. Easy to see how much you will need for the gathering.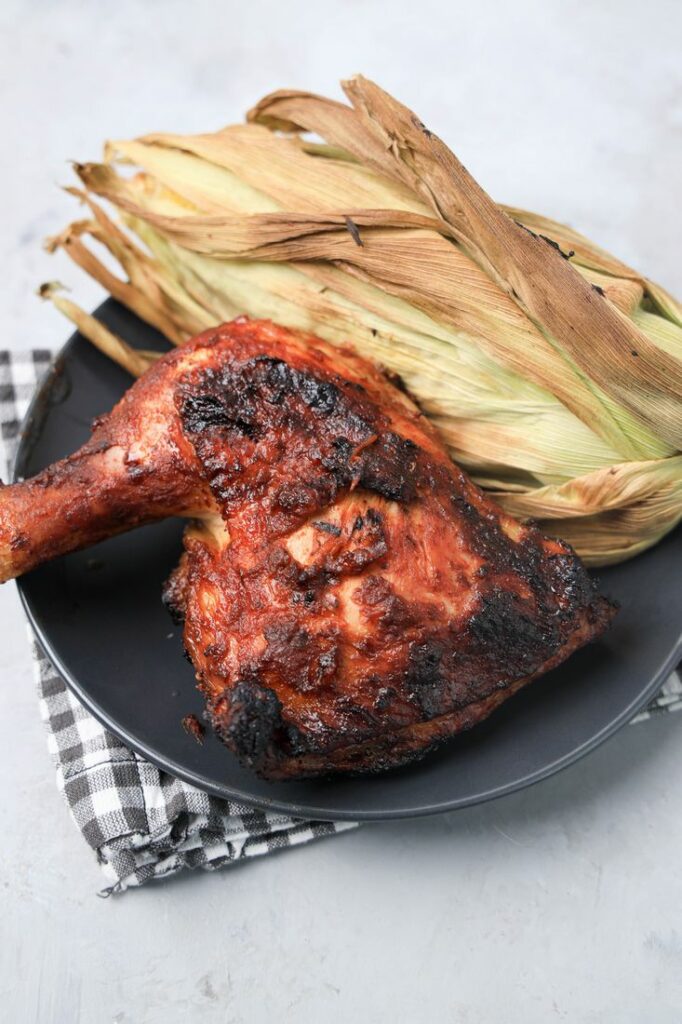 Make some chicken and take a basket to the park with friends or loved ones. Enjoy this summer weather with a delicious feast.
Great Grilled Recipes: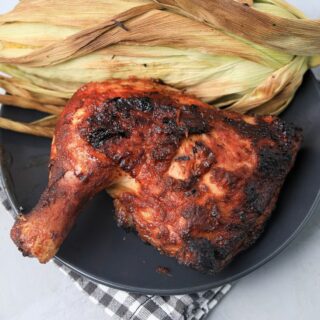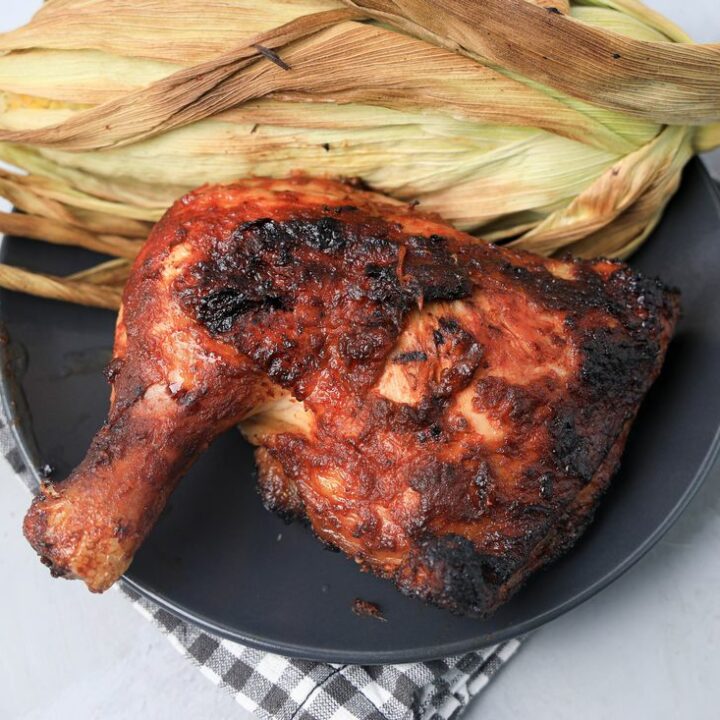 BBQ Picnic Chicken
Delicious barbecue grilled chicken quarters.
Ingredients
6

chicken leg quarters

1

jar BBQ sauce

use your favorite
Instructions
Place the charcoal into grill below the grates. Use lighter fluid or tumbleweeds to light the charcoal. Let sit till coals have started to get white.


Wash chicken. Place on the grill and sauce well. Flip chicken every 5 minutes. This keeps it from burning. Repeat adding sauce at every turn.

Cook until the chicken temps out at 175 to 180 degrees F. This is best for dark meat as it renders the fat at this stage.


Remove and serve with your favorite BBQ side dish.
Pin BBQ Picnic Chicken