This post may contain affiliate links. Please read my privacy policy.
Apple cider rum cocktail is like Fall in a glass. A simple cocktail made with real apple cider, rum, and fresh apples. Wonderful for serving during Halloween or Thanksgiving.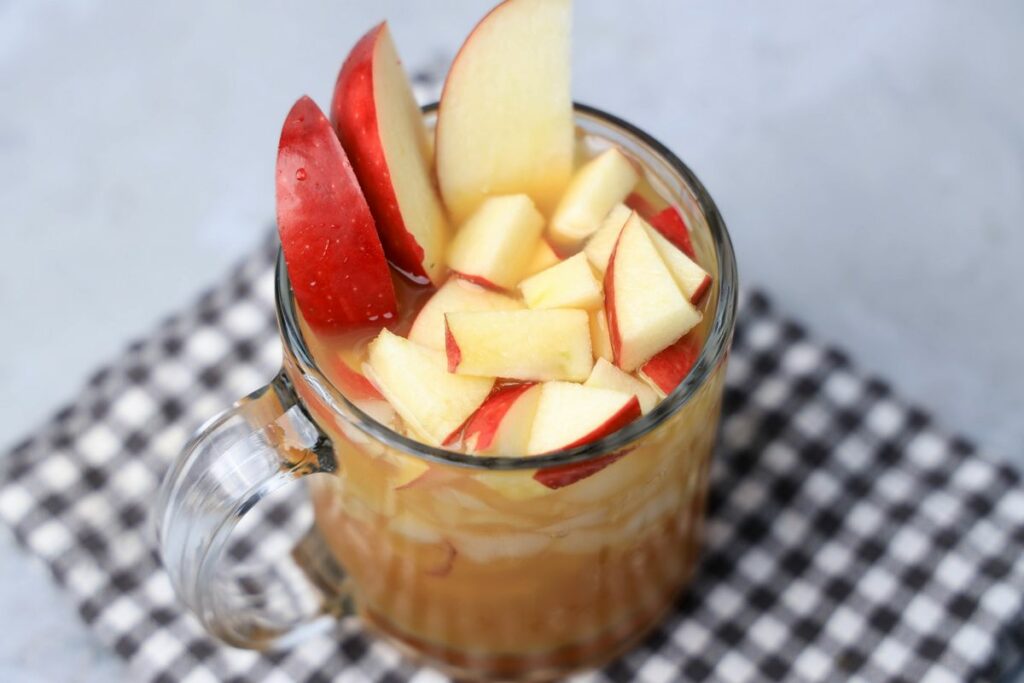 I use Good and Gather apple cider along with a silver rum. However, any rum of choice can be used in this apple cocktail. I prefer a Bacardi white rum or silver rum. Just compliments the flavor the best.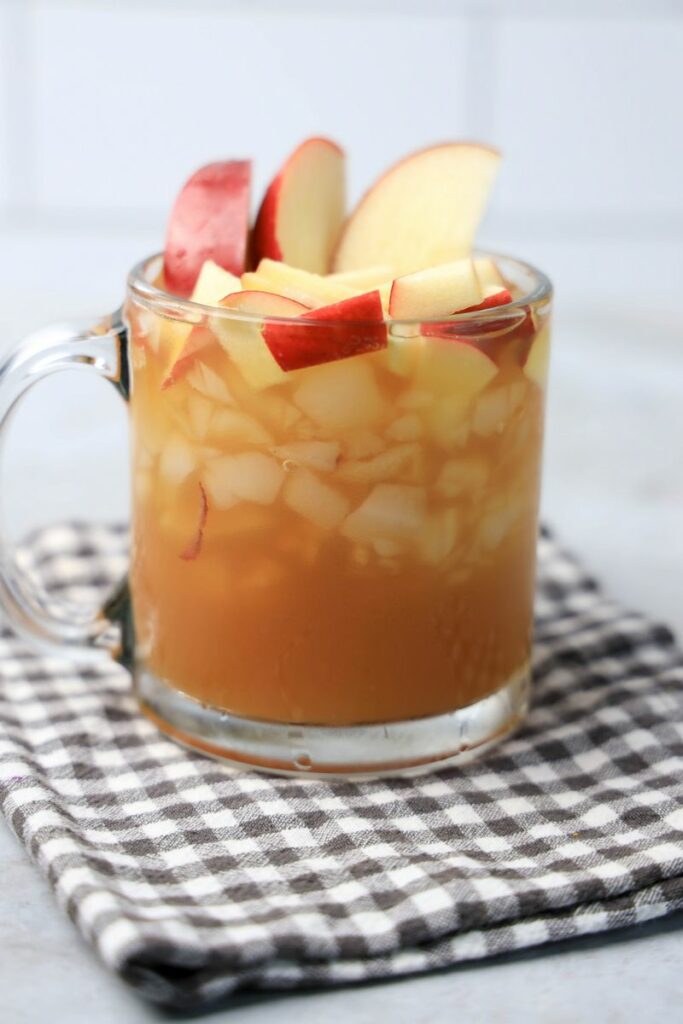 The only equipment needed for this is a short cocktail glass and a cocktail stirrer. While a short glass is preferable a larger glass can also be used.
Firstly, prepare the apple by cutting half into small pieces. Use the other half of the apple and cut into slices. These slices are what we will garnish with. The small apple pieces are for taste.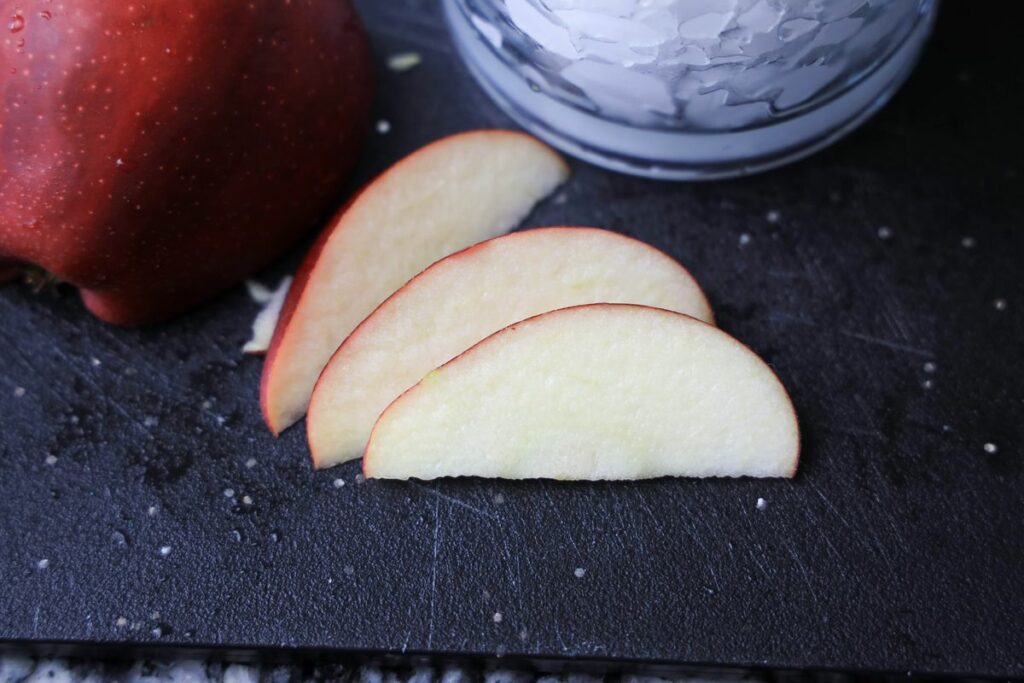 Secondly, place the bite size pieces of apple into the cocktail glass with ice. Pour in the rum. Add in the apple cider and give it a good stir. Top off with apple slices. Personally, I like to add in a dash of cinnamon.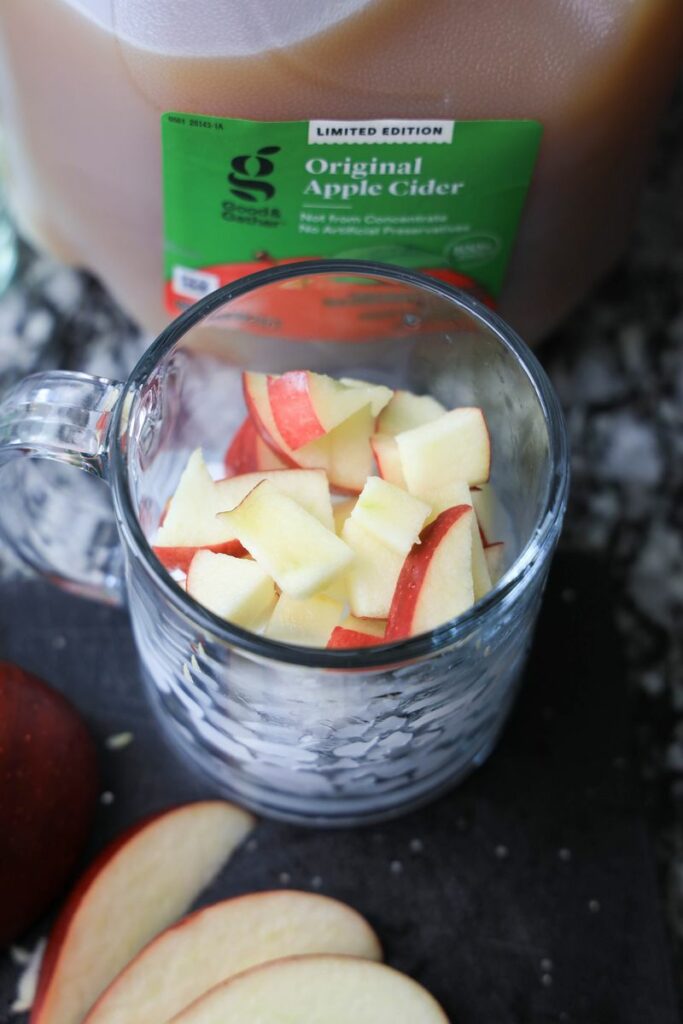 Serving The Cocktail
Serve the cocktail with a small serving spoon. This allows the person drinking to scoop out the small bite size pieces of apple for munching as well.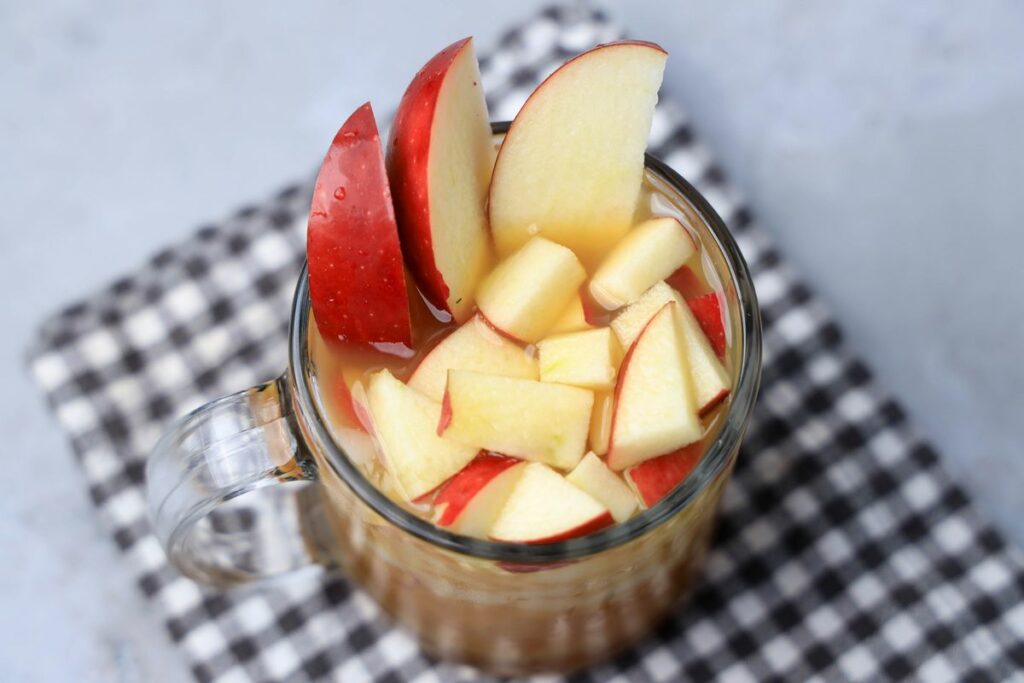 This apple cider rum cocktail is the perfect apple cocktail for the holidays. If you do want to make it ahead just add a little lemon to the apples first. This will keep them longer without browning.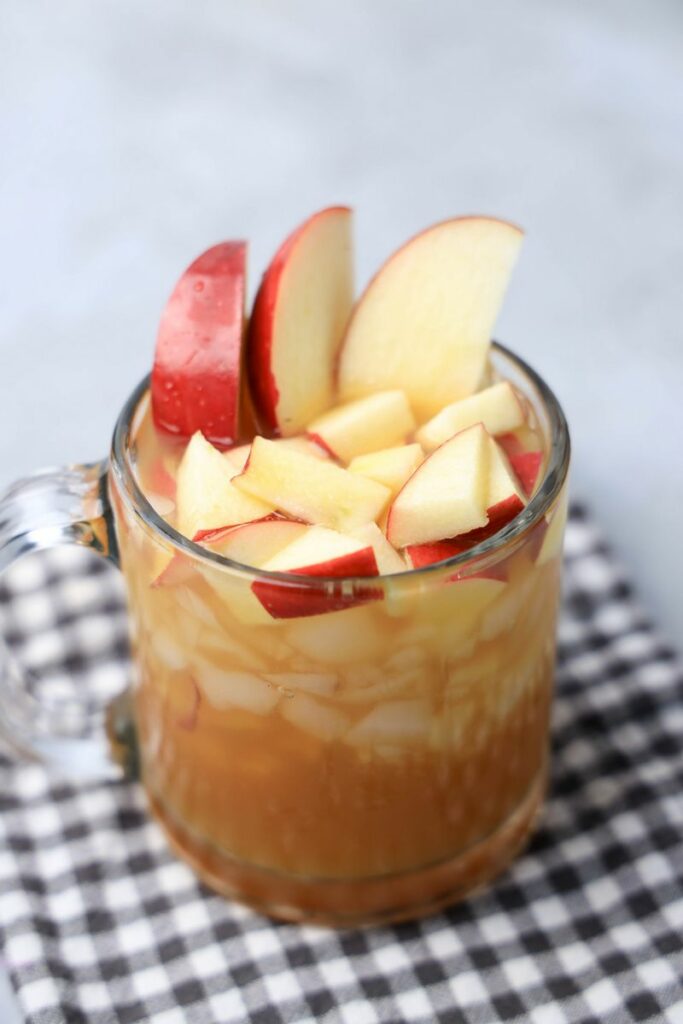 A great variation of this cocktail is to serve it warm. Just heat up the apple cider then add the apples and rum to a mug. Great warming cocktail for the holiday season.
Holiday Cocktails and Punches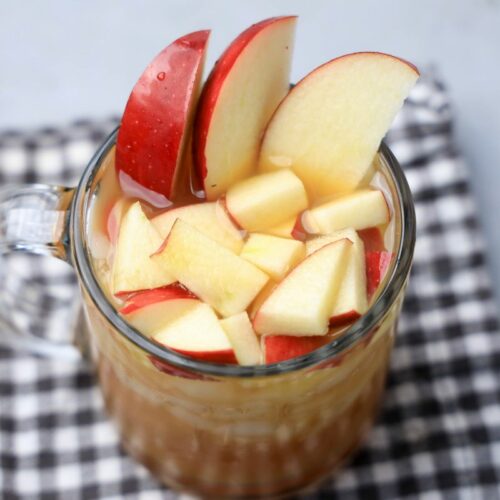 Apple Cider Rum Cocktail
Apple cocktail with bite size apples and rum.
Ingredients
2

cups

apple cider

1

oz

rum

1

diced

apple

1/2

cup

Ice
Instructions
Cut apple in half. Cut some slices for topping. Cut the rest of the apple in to pieces and place into the glass with ice.

Pour in rum. Add in apple cider and give it a stir. Top off with the apple slices.
Pin Apple Cider Rum Cocktail