This post may contain affiliate links. Please read my privacy policy.
The new movie out by Disney Pixar Luca is a sea monster tale of three young kids in Italy. This Pixar Luca Frappuccino is inspired by the movie Luca and it's sea monsters. With green sugars and blue sugars and a sea green Frappuccino nothing is more sea monster than this Frappuccino.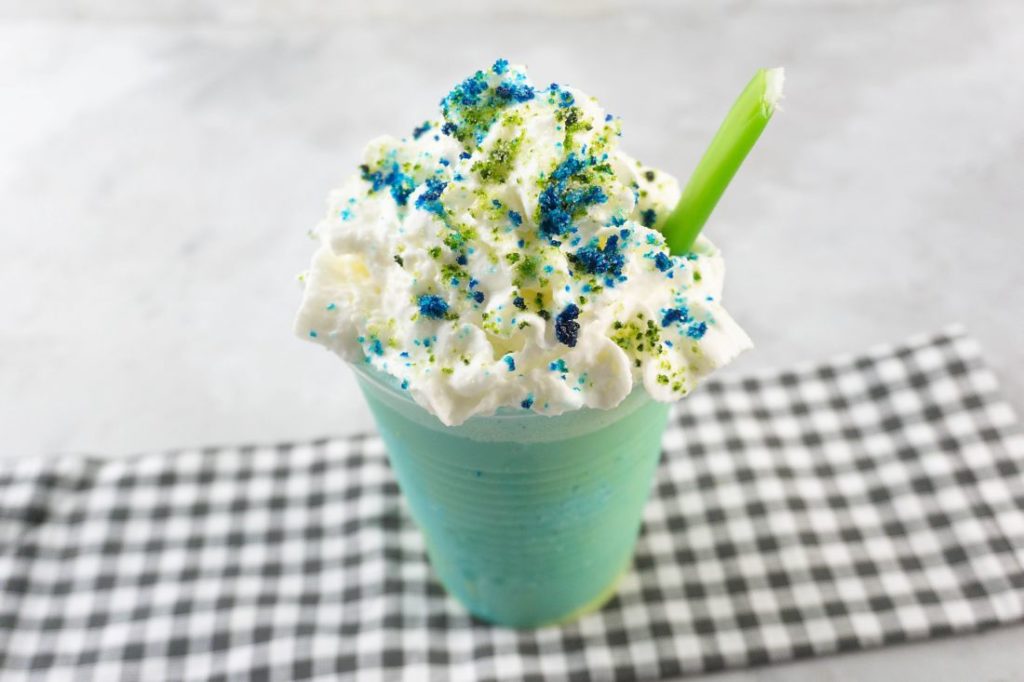 To create this Frappuccino we used a sky blue gel dye and a forest green gel dye. The dyes are mixed in with the vanilla ice cream, milk, and ice. This Frappuccino comes together quite quickly and would be fun to make to accompany the movie.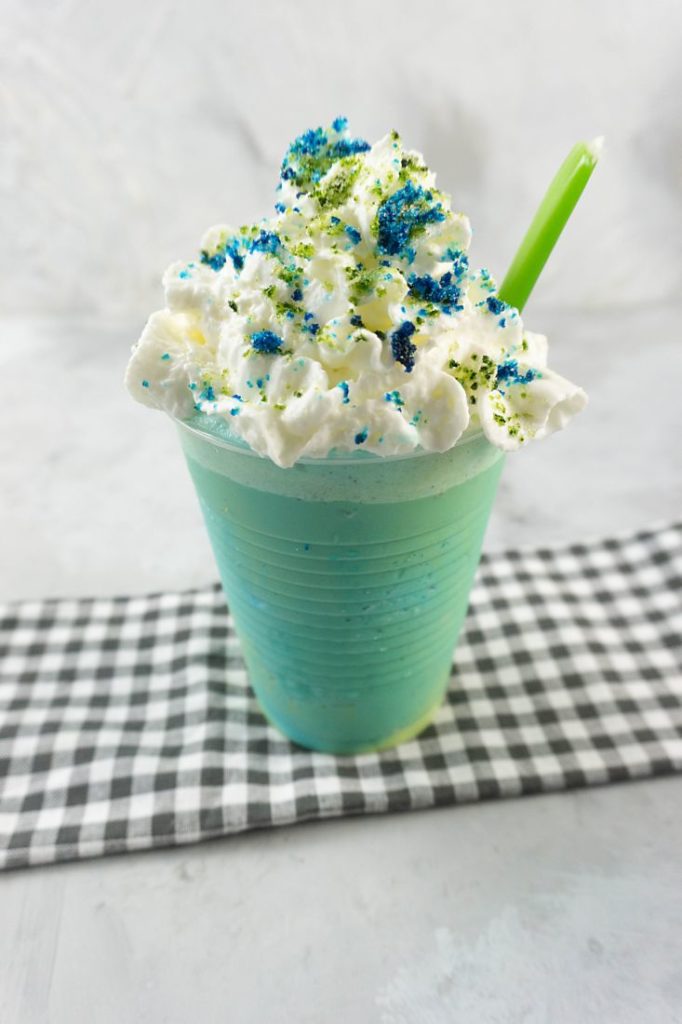 Tips for Luca Sugars
When making the sugars to top this drink be sure to use a fork. The fork allows the sugars to pass through with the dye and will integrate better. If you use a spoon you will have a tougher time getting the dyes to mix together.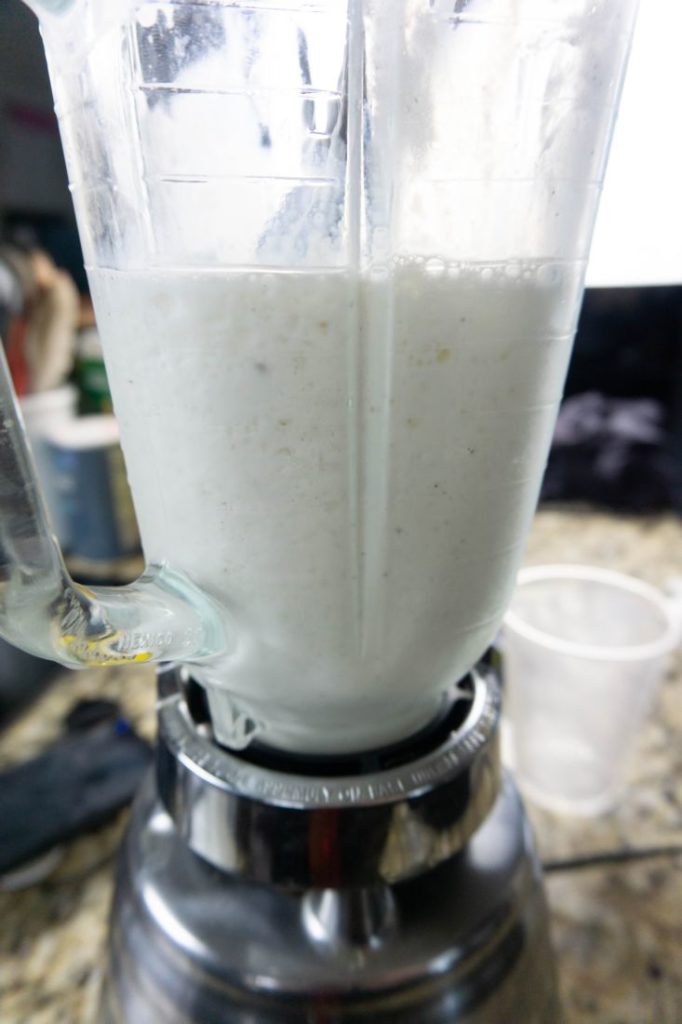 This is a caffeine free Frappuccino so the kids can enjoy this Frappuccino along with the adults. Make it up to serve while watching Luca on the TV from Disney Plus.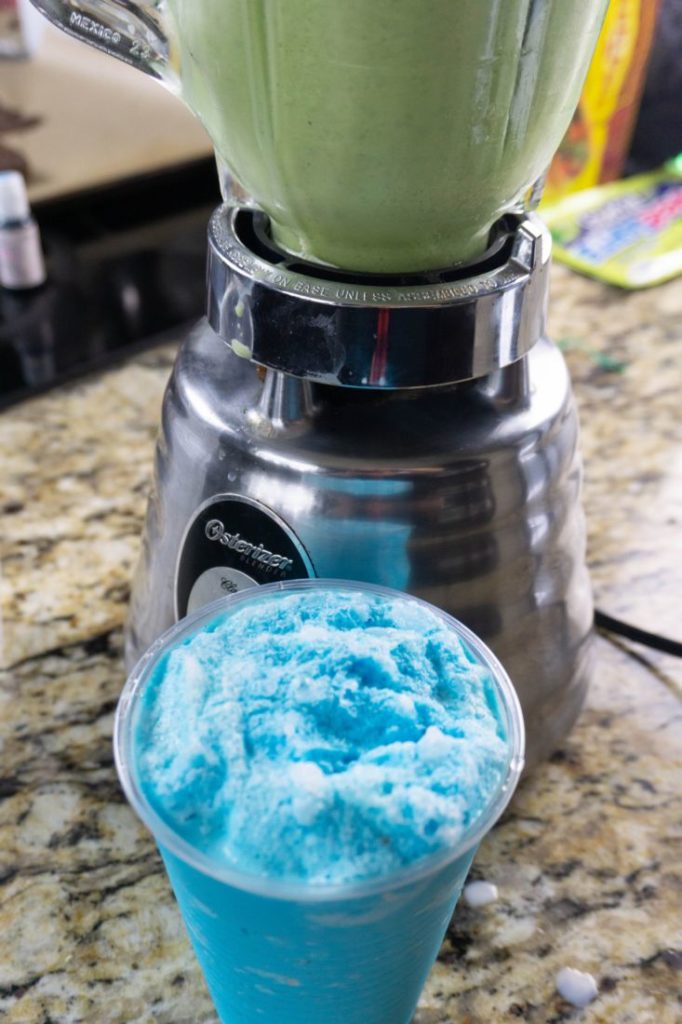 You can also use a Bluetooth projector and stream it to a sheet or outdoor screen and enjoy this drink outside. This would be great to serve along side the Trenette Al Pesto that's also made in the movie.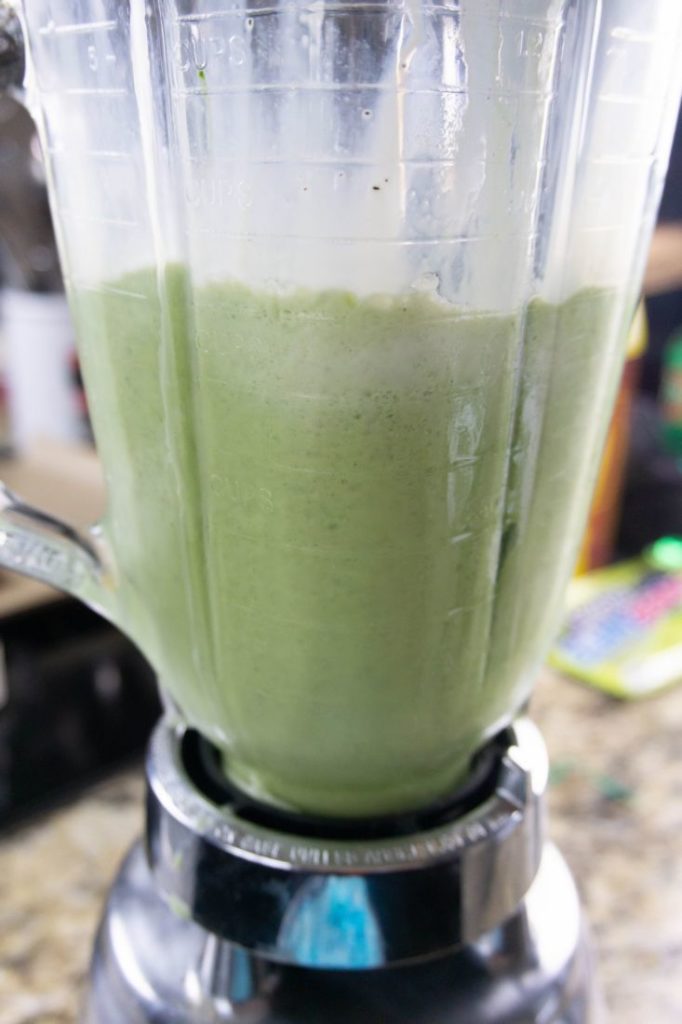 When you merge the two ice cream mixtures here this will give you the beautiful sea green color. I layered the ice cream mixtures, with blue first then green and repeat. It comes out so pretty just like the colors on the sea monsters.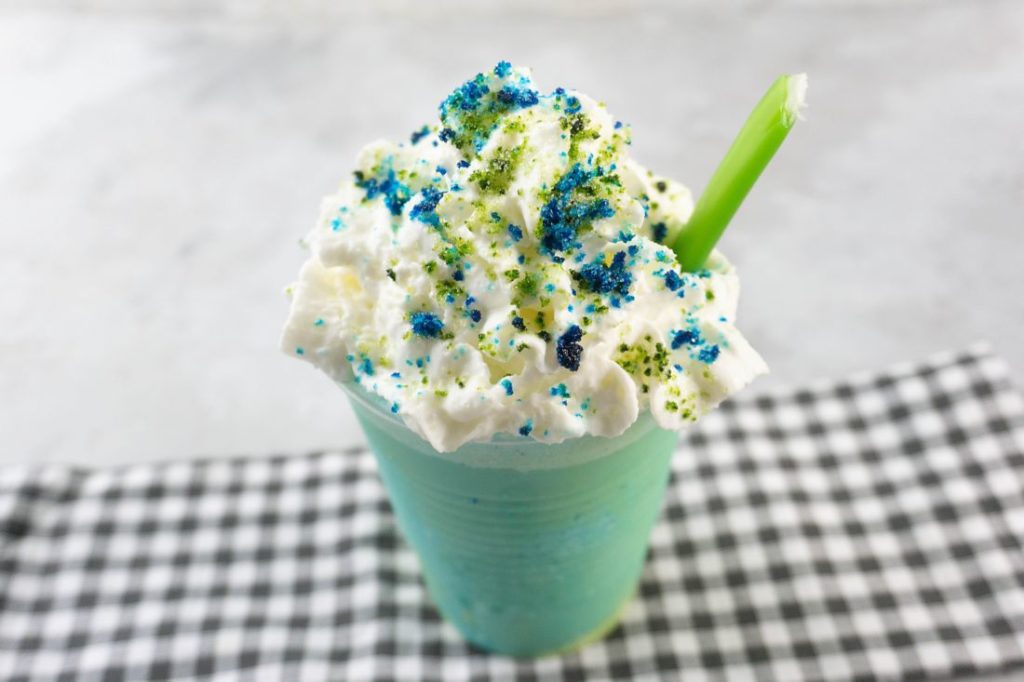 Then I top it with whipped topping and the colored sugars. I used a sour apple sweet tart rope to top off the entire look. Plus who doesn't love a piece of candy in their Frappuccino!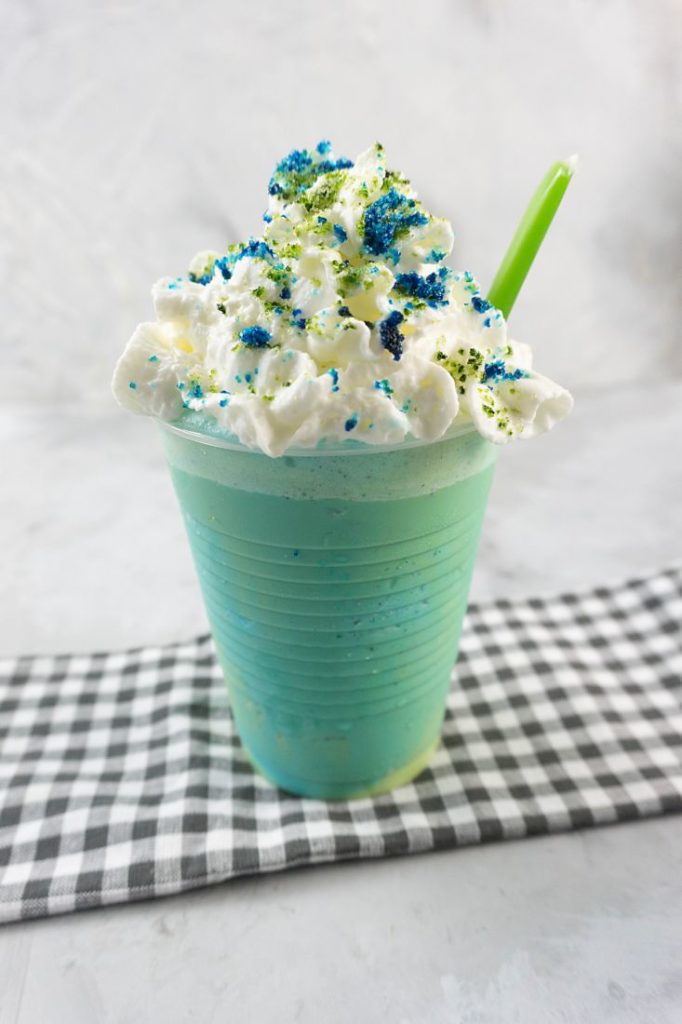 We had such fun creating this Pixar Luca Frappuccino. Stay tuned for a series of Frappuccino's coming to the blog. In the meantime, check out how to make this Ratatouille Confit Byaldi from the movie Ratatouille.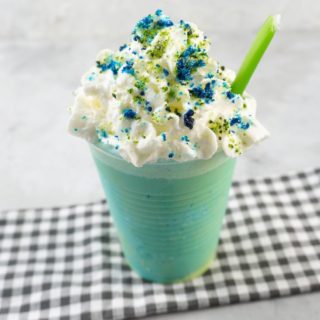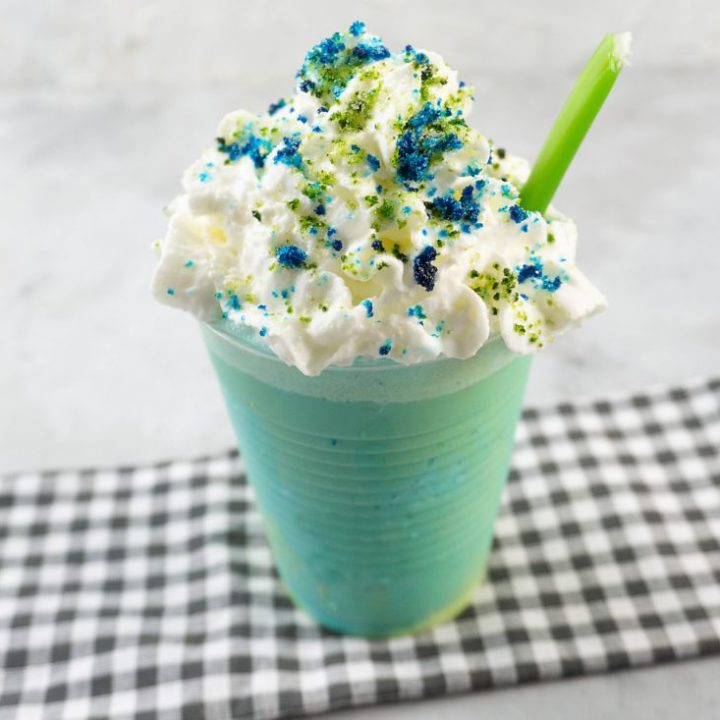 Pixar Luca Frappuccino
Disney Pixar Luca Inspired Frappuccino
Ingredients
4

scoops vanilla bean ice cream

1

cup

milk

1

cup

ice

2

drops sky blue food gel dye

2

drops forest green food gel dye

1

sweet tart green apple rope

1/3

cup

sugar; halved

whipped topping
Instructions
In a blender, place two scoops vanilla ice cream, 1/2 cup ice, 1/2 cup milk, and 1 drop sky blue food gel. Blend well. Pour into a glass and set aside.


In a blender, place two scoops vanilla ice cream, 1/2 cup ice, 1/2 cup milk, and 1 drop forest green food gel. Blend well. Pour into a glass and set aside.


In two small bowls, add a little sugar to each bowl. Drop sky blue food gel in one bowl and green food gel in the other bowl. Mix well with a fork.


In a tall glass, pour in some green Frappuccino mix then some blue and alternate till the glass is full. Top with whipped topping. Drizzle green and blue sugars on top and place the sour apple sweet tart rope into the cup.


Serve cold!
Pin Pixar Luca Frappuccino: