Autumn Leaves Pumpkins Please Shirt
This post may contain affiliate links. Please read my privacy policy.
Are you sitting there thinking Autumn and Pumpkins already? Well, hear me out since this is a craft project you need time to create before Autumn gets here. This super adorable Autumn Leaves and Pumpkins Please shirt would be perfect for Fall.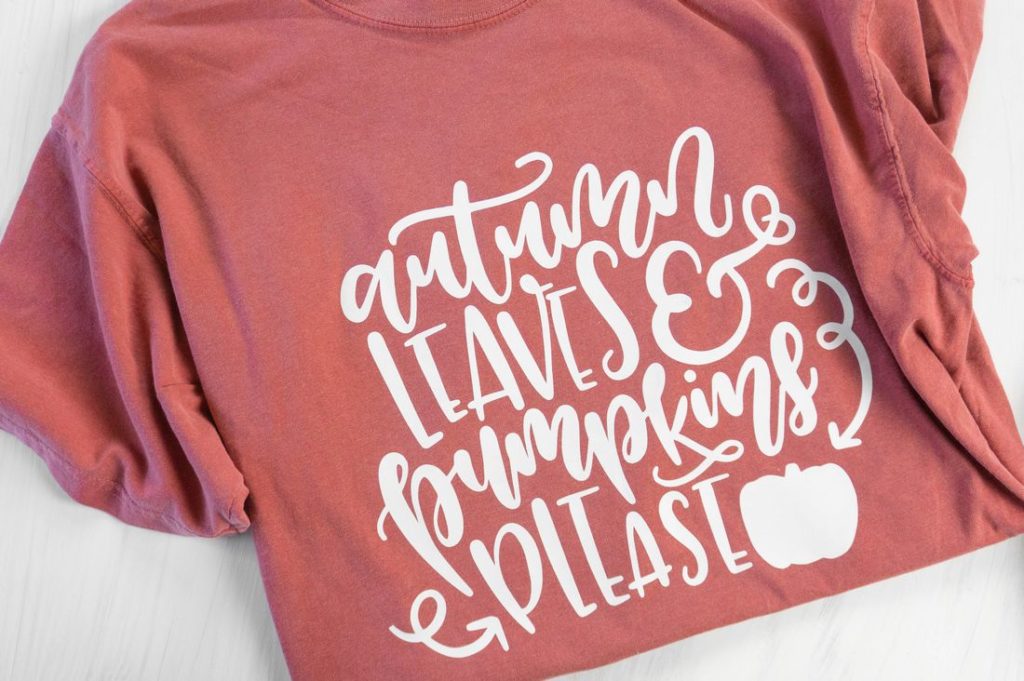 My daughter lives for the holidays like I do. We love to decorate and wear cute attire. When I saw the cricut machine for the first time and realized what it could do I was instantly sold. Several months later I bought a machine and I definitely don't regret it.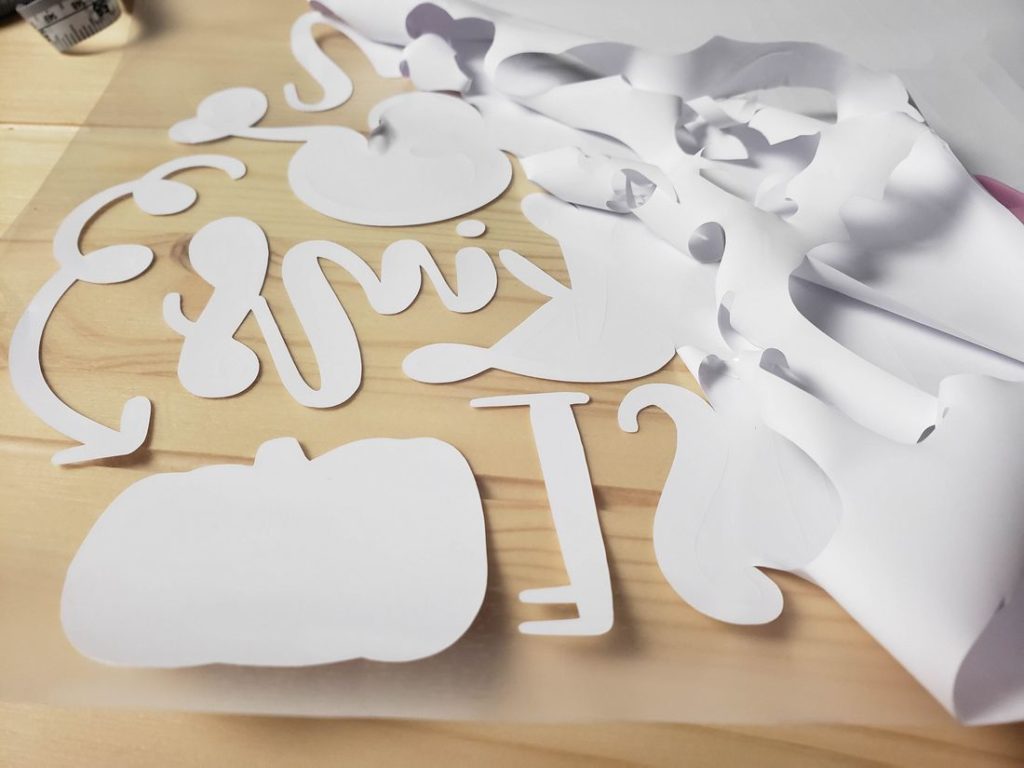 The list of projects and svg files that are around are endless. This autumn leaves and pumpkins please shirt we saw on etsy. Instantly, I sent it to my daughter and she said it was adorable. That next day it was a trip to Hobby Lobby to pick up a rust colored comfort colors tee shirt.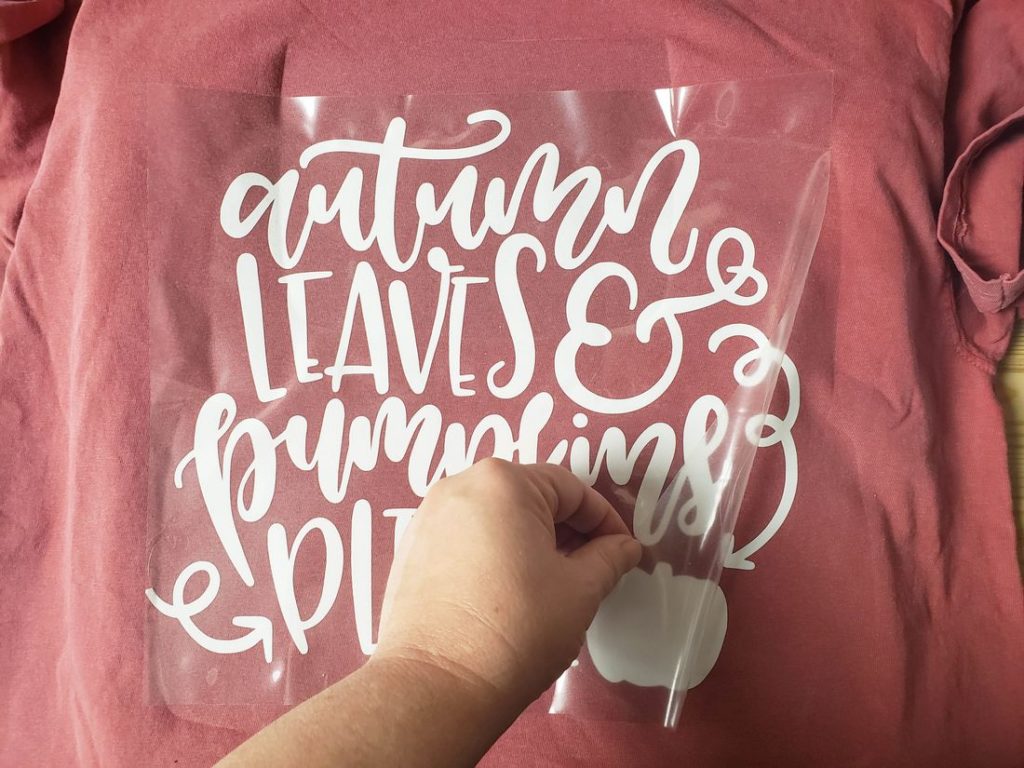 How To Make Autumn Leaves Pumpkin Please Shirt
She loves comfort colors but you can easily use any blank tee shirt you would prefer. I also went to two stores just to get different colors in the sizes we needed. Next, I used the svg file and uploaded it to design space.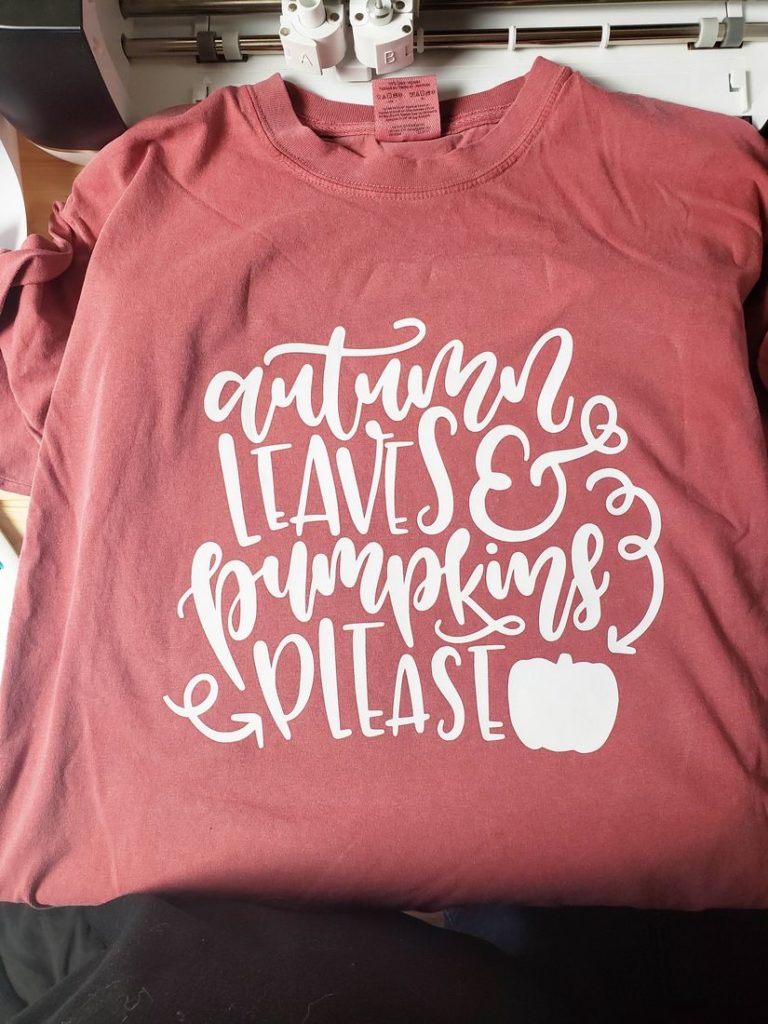 After uploading it to cricut design space. I selected the moderately simple and then sized the file to the size I need for her shirt. Measure the shirt both height front and width. This gives a good idea of where the design needs to be placed. Press the shirt for 5 seconds on the front.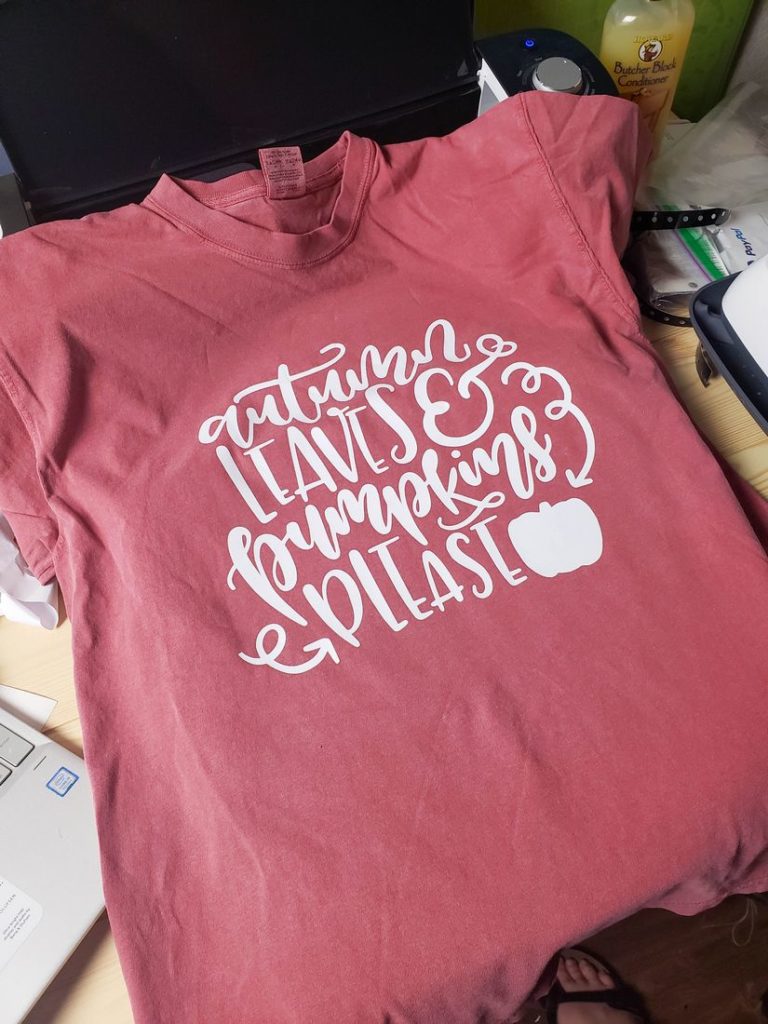 Once I am ready I place the design and use the correct settings from Cricut EP settings for the product I am pressing it to. Make sure to select towel or easy press mat depending on what product you are using. Press and peel warm with this iron on. I let it cool for a full day on a hanger before folding.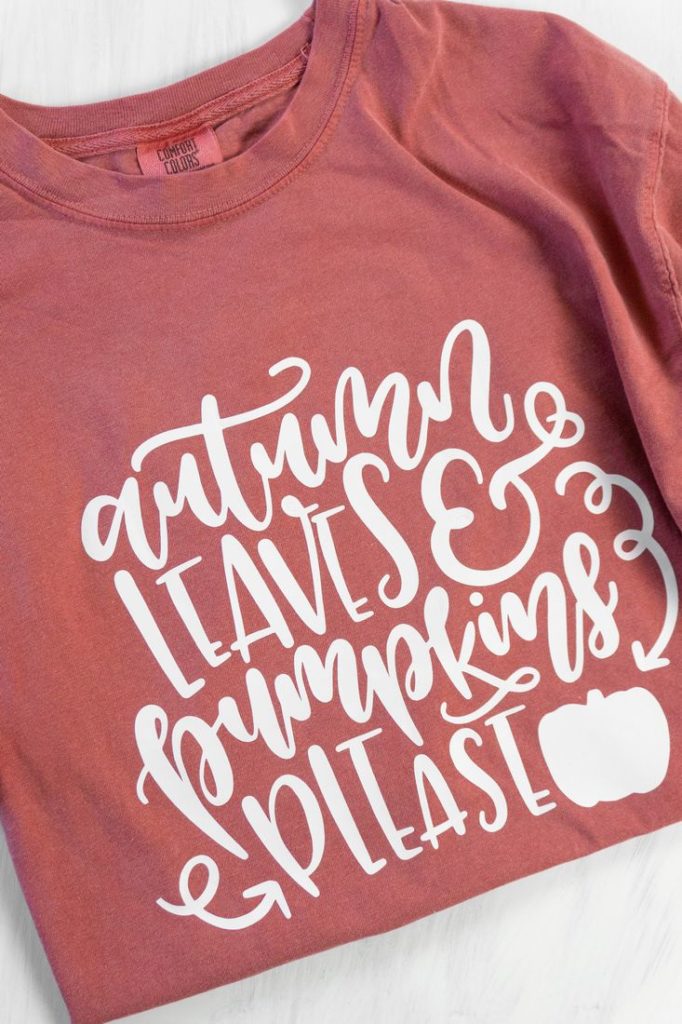 Pumpkins shirts are the cutest in Fall. This one would be adorable with jeans and fuzzy boots or paired with a denim skirt if you live in warmer climates. Either way this SVG file is too cute whatever you apply it to. To get the SVG file check out Autumn Pumpkin SVG on Sea SVG. Don't miss out on other cute cricut projects just have a look in Cricut but you can also use these for silhouette!
Pin Me: