Great Kitchen Organization Ideas
This post may contain affiliate links. Please read my privacy policy.
Organizing your kitchen may seem costly and a lot of work, especially while you're looking at all the clutter and mess you and your family might have made over time. But it doesn't have to involve a complete renovation or major rearrangement, if that's what's stopping you. Here are simple ways to tidy up that kitchen with great kitchen organization ideas.
Clean Countertop Clutter with Trays
Don't leave your kitchen tools, canisters, and condiments scattered on your countertop. Instead, follow this Real Simple trick and stack them neatly on trays. Not only will your countertop look much neater and have more space, the trays will be easy to move around when you're looking for something or when you're cleaning.
Be Smart about Rails, Rods, and Hooks
If your cabinets and cupboards don't seem to have enough space for your kitchen tools and utensils, don't fret. There are ways to maximize space, with the help of rails, rods, and hooks. A list of home improvement ideas by HomeServe Living includes taking out pots and pans from your cabinets and displaying them instead. You can do this by installing rails along your kitchen backsplash, or you can also try hanging a pot rack.
Meanwhile, tension rods can do wonders for making the cabinet under your sink much neater — try using a cabinet door towel rack, flip it around and mount it inside across the space, and use it to hang your most frequently used spray-cleaning products. As for hooks, you can install them under a shelf or cabinet, so you can hang on them the mugs that don't stack well and only take up shelf space.
Use Turntables and Tiered Shelf Organizers
If you're having a hard time looking for condiments and boxed ingredients on your shelves, why not use mini turntables? Rather than moving an entire lot of sauces and baking supplies, just make them spin effortlessly to easily find whatever you need. Tiered shelf organizers can also help with maximizing vertical space. Place your spices, sprinkles, and jars on them to keep them off the countertop and organized.
Invest in an Over-the-Sink Dish Rack
Instead of placing a dish rack on the countertop or a table, get one that's specifically meant for the space above your sink. It doesn't only give you extra space on the countertop, and another purpose for the table. Drying the dishes will be much easier too, since you'll just place the dishes and utensils in front of you after washing them. You also don't have to worry about cleaning the base anymore, since water will drop straight to the sink, instead of a basin that accumulates water and dirt.
Sort out your Fridge
If the contents of your fridge are all mixed up, categorize them into clear containers for easier searching. Group vegetables, fruits, condiments, leftovers, and other ingredients, and separate them into different areas. Goodhousekeeping's guide on how to organize your fridge gives more detail on breaking down different areas into several categories, and some tips for food storage. This will not only make searching easier for you, it will also create extra space and look much tidier. Plus, it will smell better and make your food stay fresh longer.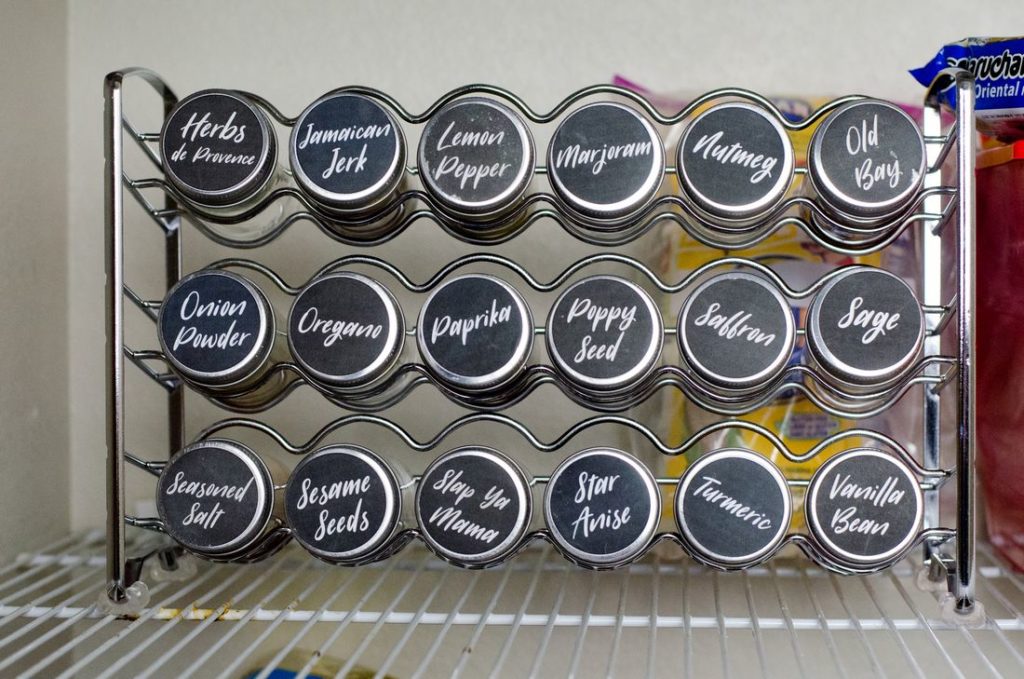 Great Kitchen Organization Ideas
Now that your kitchen is more organized with these great kitchen organization ideas, time to head on to our post on how to organize your spices and bin pantry organization.