This post may contain affiliate links. Please read my privacy policy.
I love fresh fruit. This time of year in the middle of Summer is such a great time to serve up a salsa that is healthy and full of color. July 4th Fruit Salsa is a simple summer salad with patriotic colors making it fun and festive to eat.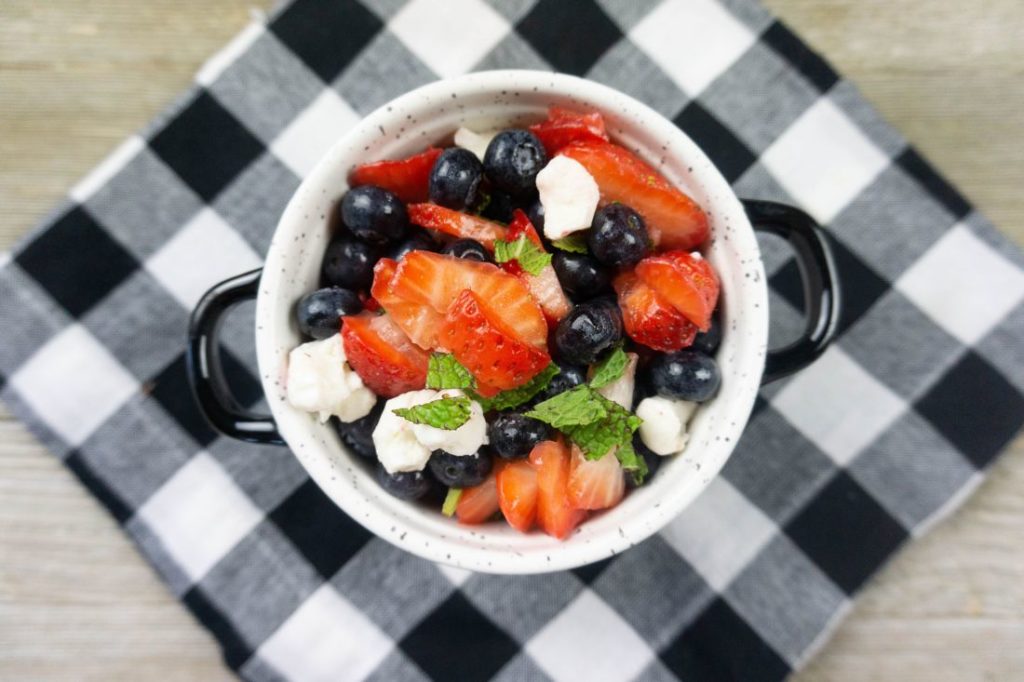 Planning a gathering for the 4th of July? If so, this is a great way to add a fresh appetizer to the menu. Takes very little time to make and good way to serve something fresh and healthy for the holiday.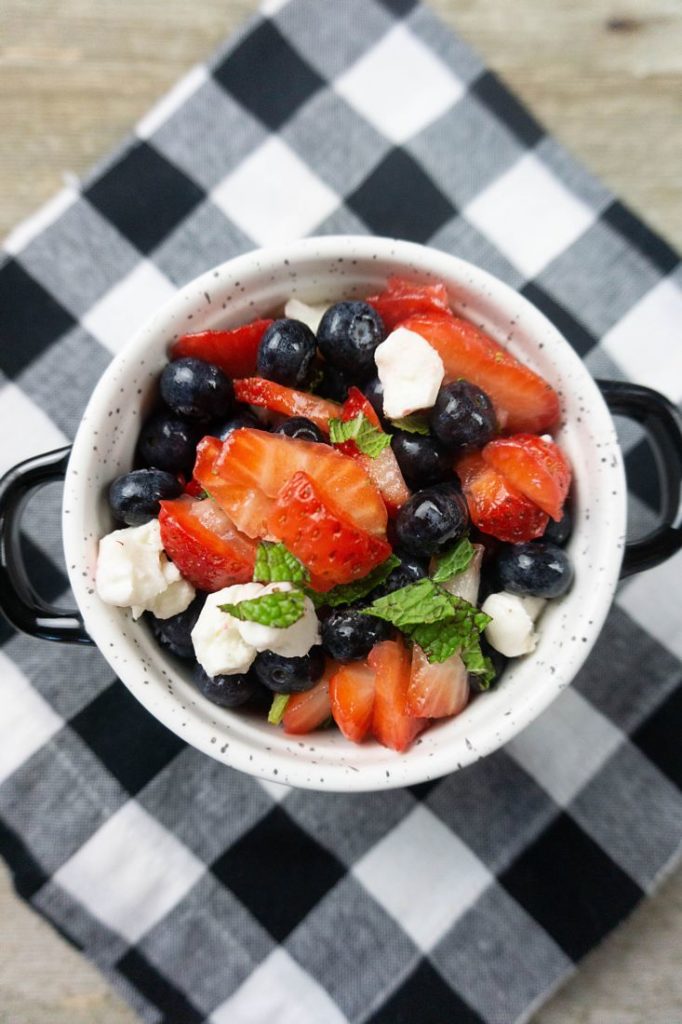 Strawberries and blueberries add the perfect color to a seasonal dish. The fruit pairs well together and also with fresh pearl mozzarella cheese. I know it seems strange but the mozzarella just takes on the flavor of the fruits.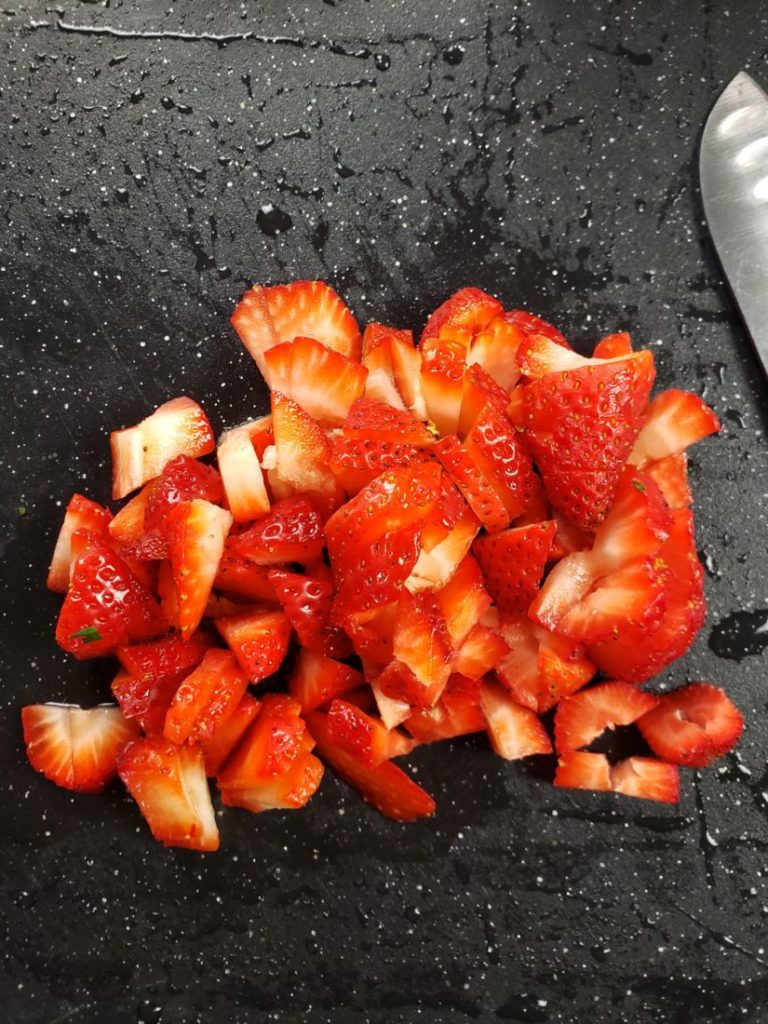 The mozzarella compliments the fruit perfectly. Not over powering like some cheeses can be. Adding in mint is for a little cool down in the warm summer heat. Mint really adds another layer of flavor.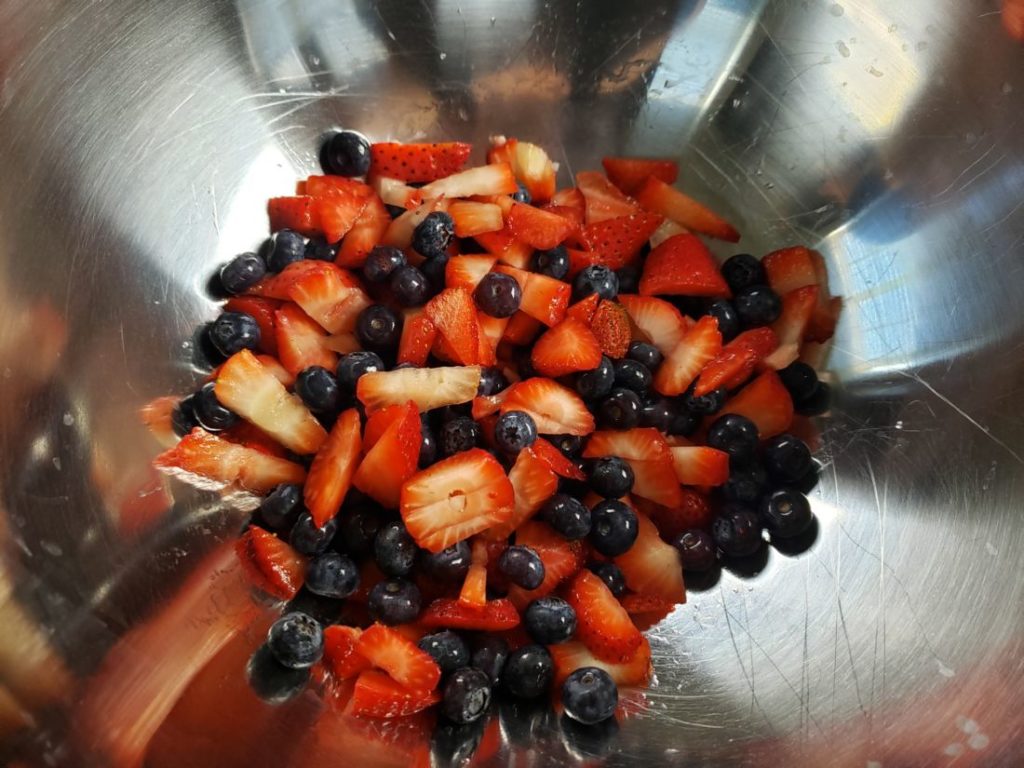 I love fruit salsa like this because it's so easy to make. Easy to make before a party or gathering. It's fresh to serve up when entertaining. I also love that it's gluten free which is rad when serving gluten free guests.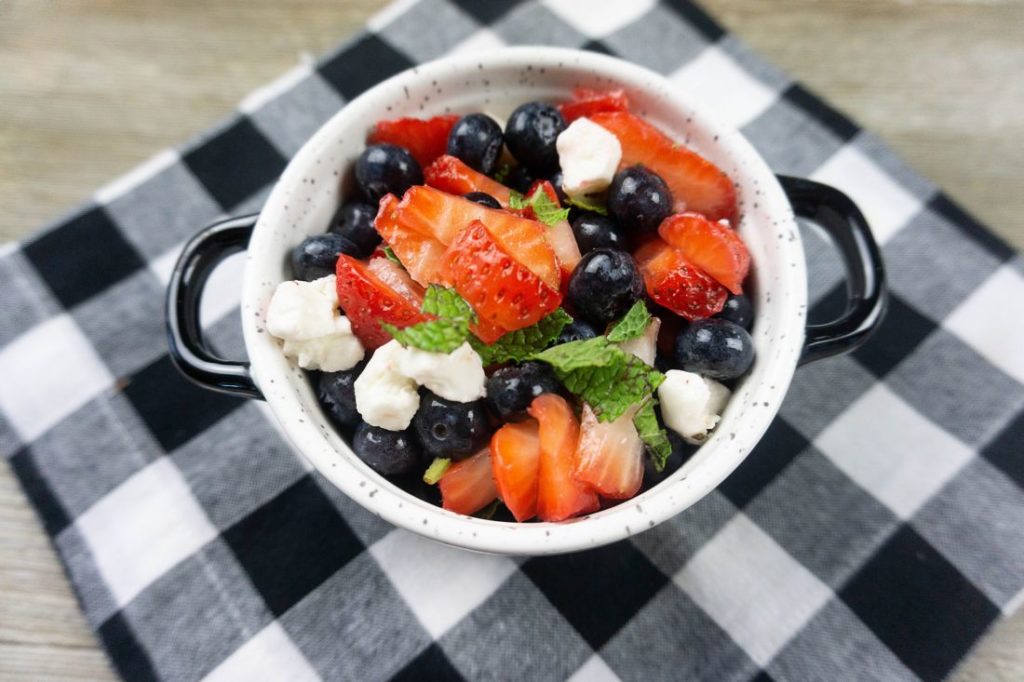 July 4th fruit salsa is great to make in the morning and serve up at your July 4th bash. I can't believe the 4th is almost here. I still serve this up outside of the holiday as well. This fruit salsa is a great movie snack.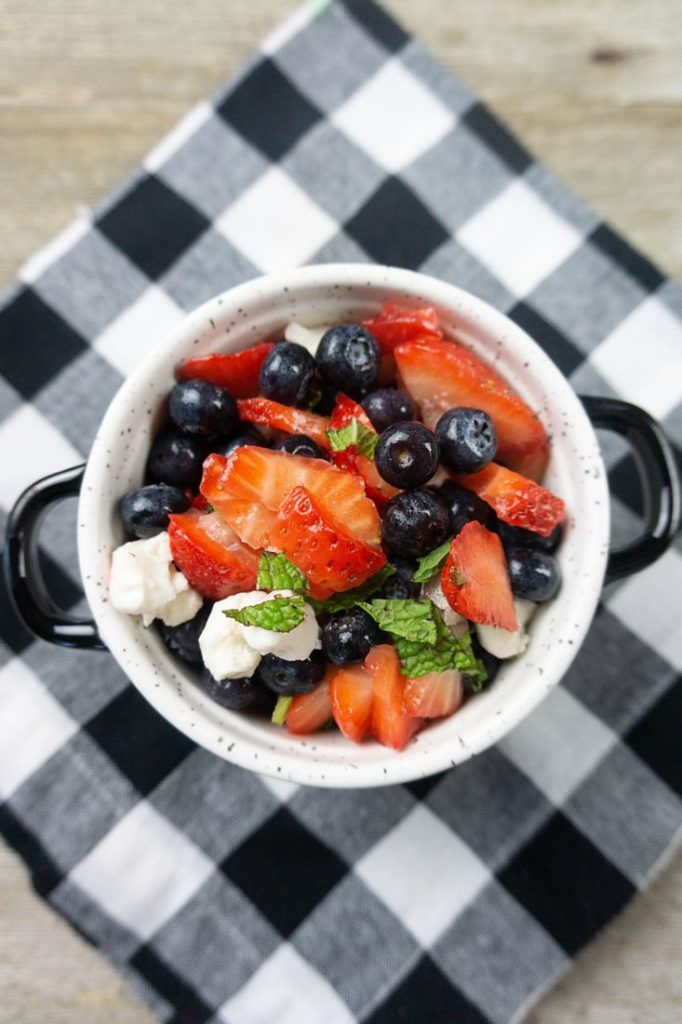 We like to snack on this when we watch Independence Day, Independence Day 2, and Top Gun on the the 4th of July. It make for a fun day at home with the family. Then at night we watch the fireworks!
Check out a few other great July 4th recipes: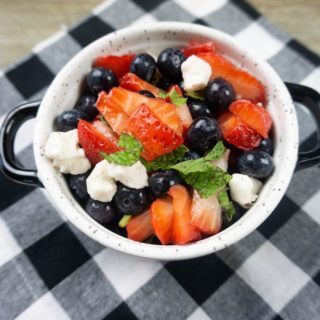 July 4th Fruit Salsa
Strawberry and blueberries salsa with mint.
Ingredients
1

regular package of strawberries

1

package blueberries

1

package pearl mozzarella balls

1

sprig of mint
Instructions
Wash strawberries and blueberries. Cut tops off strawberries. Diced the strawberries. Place in medium bowl.


Add in blueberries and pearl mozzarella balls. I like to pinch the balls in halves to make it smaller then add them.


Chop mint small and add to the bowl. Toss well and keep in fridge until ready to serve.


Pin July 4th Fruit Salsa