Instant Pot Pineapple Teriyaki Meatballs
This post may contain affiliate links. Please read my privacy policy.
What I love about Instant Pot Pineapple Teriyaki Meatballs is how easy it is for a quick meal. Using frozen meatballs for this allows for basically no prep. Add brown rice to make it a meal in under 30 minutes.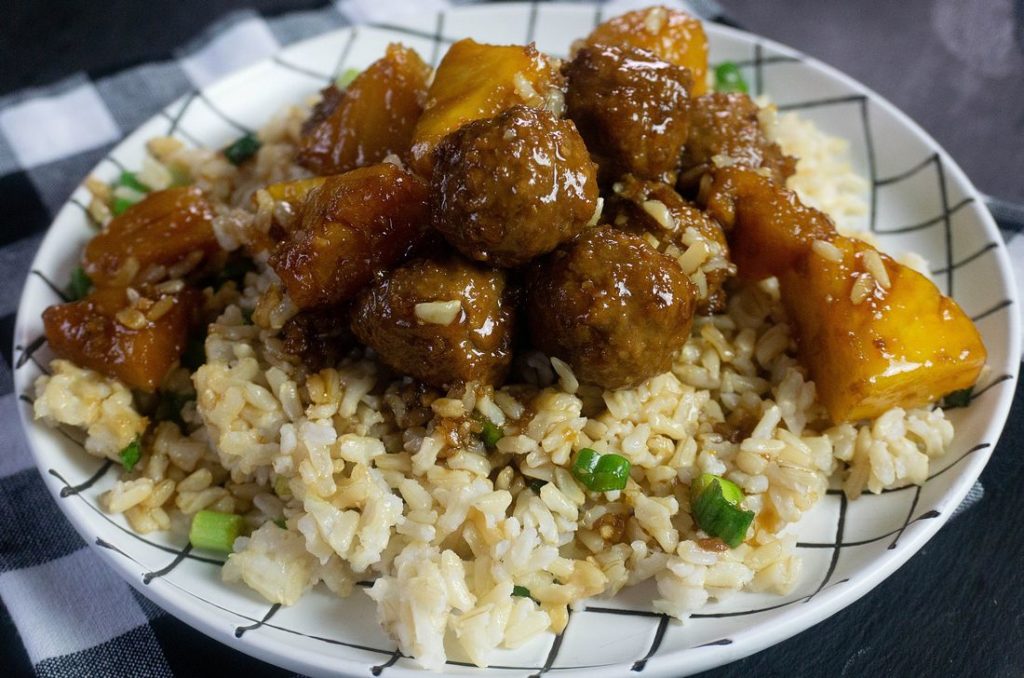 Topped with green onions for extra flavor. This beef meatball meal for the instant pot is budget friendly. With recent developments it's a great freezer meal and pantry meal. The pineapple can be fresh or frozen.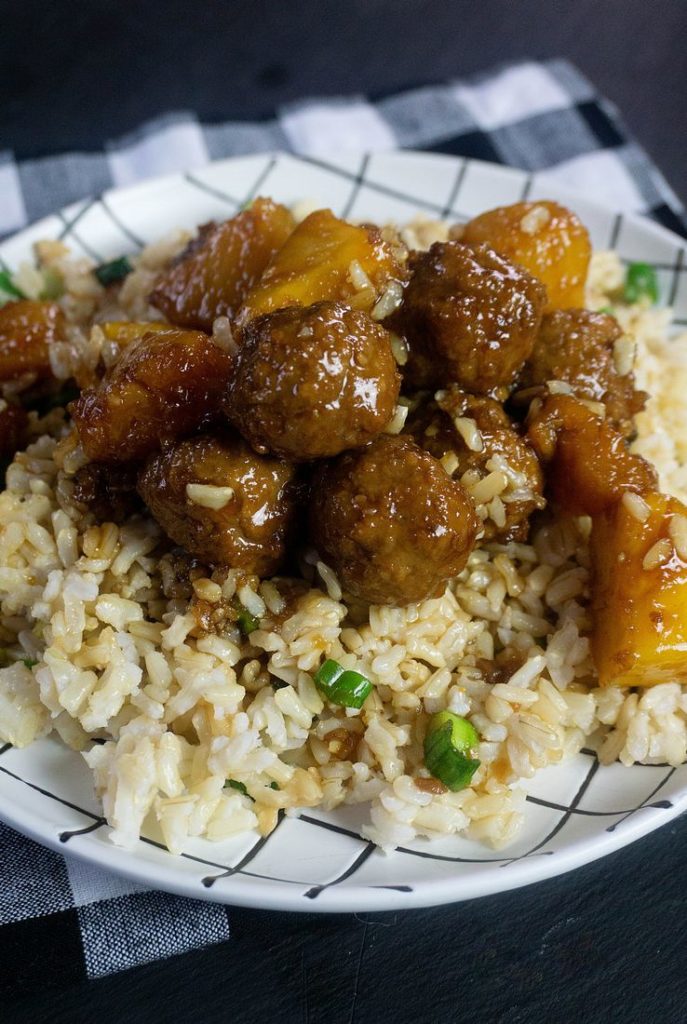 Instant Pot Sizes
This recipe is made in a 6 quart instant pot. However, the recipe can be cut in half for a 3 quart instant pot. Additionally, if you have a 8 quart instant pot add 1/3 more to the recipe.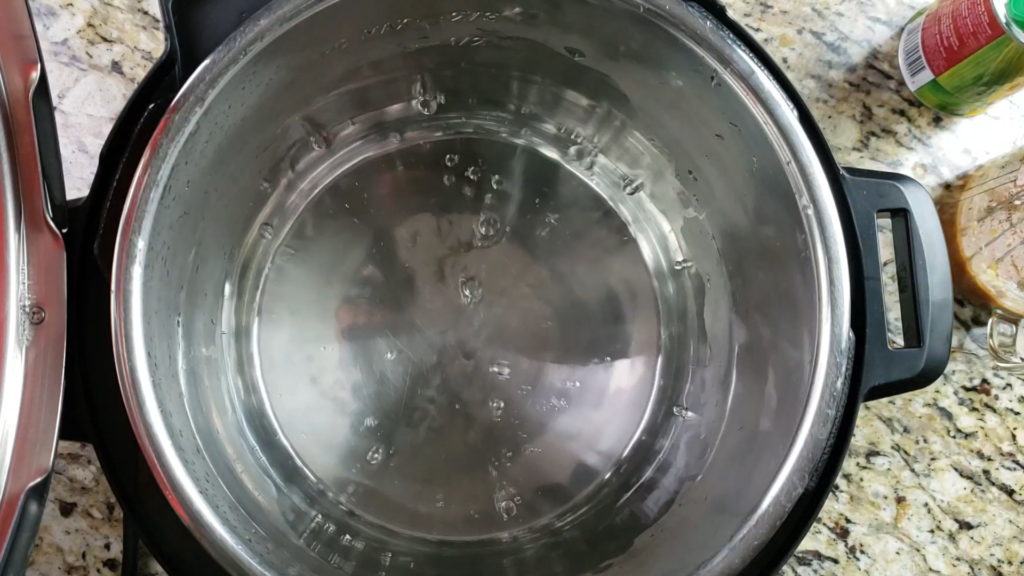 First and most important step is to add water to the instant pot. Then place in the steamer insert. I picked this up at Ikea. However, with everything going on lately in the world the steamer insert can be picked up on amazon.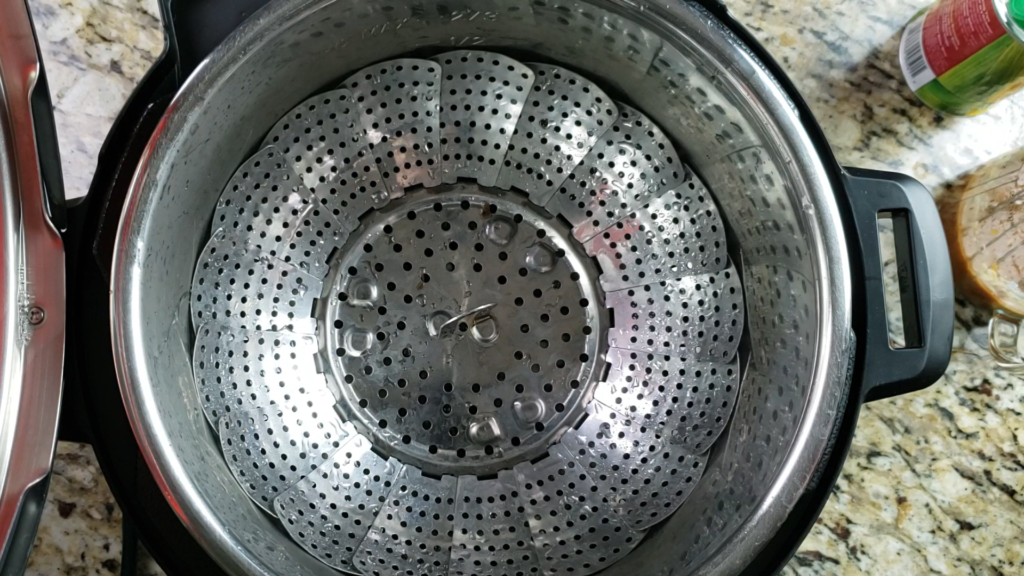 This steamer insert keeps the meatballs from being in the water and getting soggy. The meatballs will come out steamed. So you add the sauces after the meatballs are cooked. This also allows the sauce to adhere to the meatball.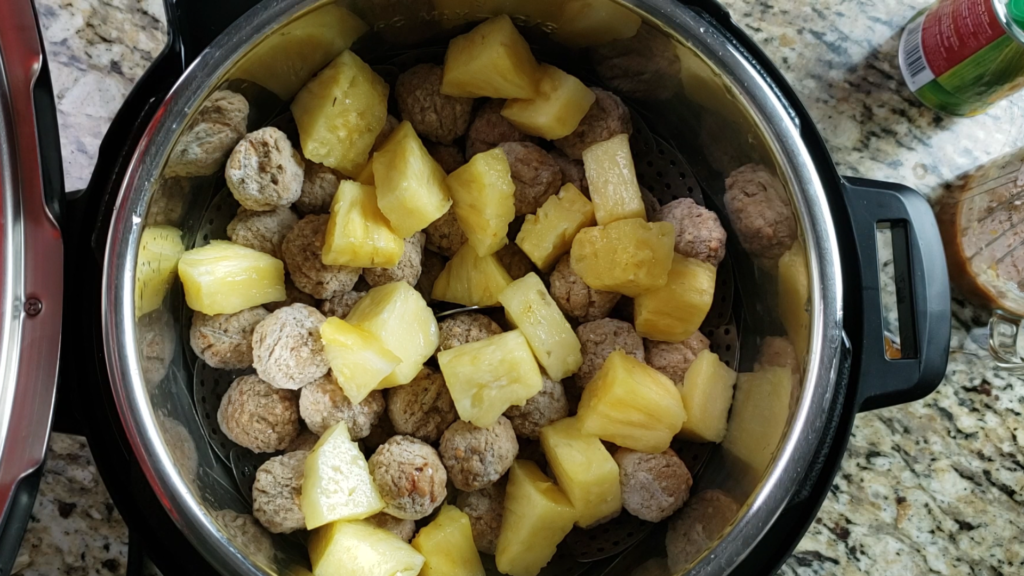 Fresh Or Frozen Pineapple?
As you see above this recipe used fresh pineapple. Although, if frozen pineapple is setting in the freezer than by all means use it. Either way will work perfectly for this recipe.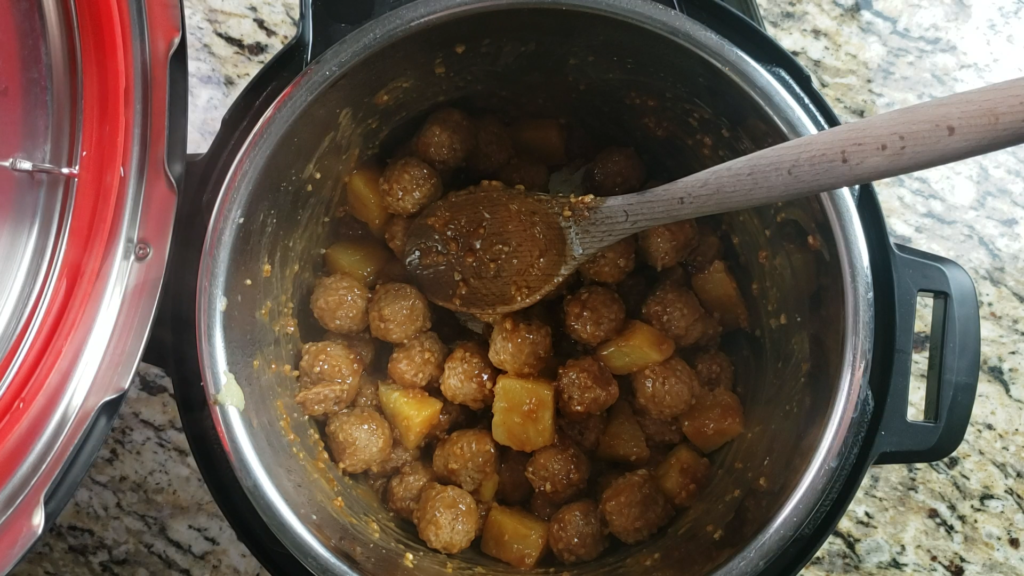 In the video below I show how to steam the meatballs in the instant pot. Additionally, we show how to make the sauce and caramelize that sauce over the meatballs after they are streamed. After steaming we use the saute button to thicken the sauce on the meatballs.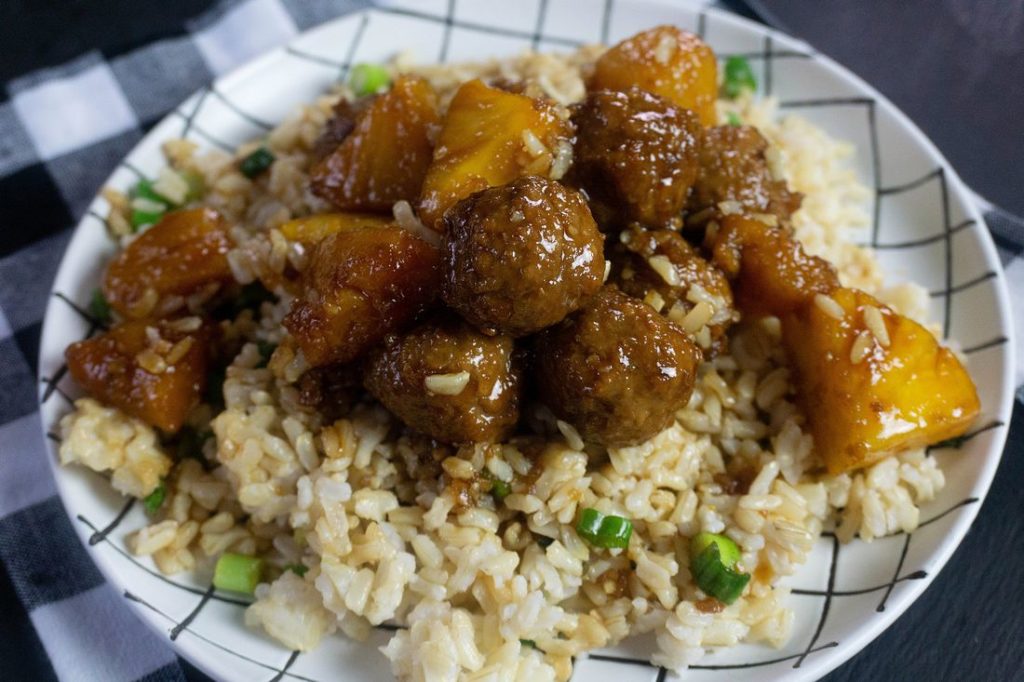 The ingredients can also be used on other instant pot meals like Instant Pot Pepper Beef Meatballs and Instant Pot Pepper Beef. We hope you enjoy this instant pot recipe. Frozen beef meatballs really have so many uses other than meatballs for spaghetti!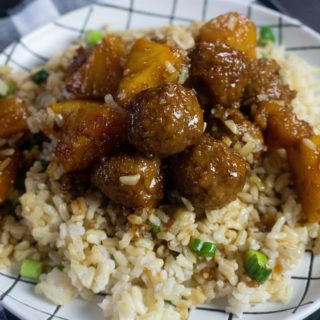 Instant Pot Pineapple Teriyaki Meatballs
Frozen beef meatballs steamed in the instant pot and covered with a teriyaki sauce.
Ingredients
2

cups

fresh pineapple

28

oz

frozen beef meatballs

1 1/2

tablespoons

minced garlic

1 1/2

teaspoons

grated ginger

1

cup

teriyaki sauce

1 1/2

tablespoons

cornstarch

2

tablespoons

brown sugar

1

cup

water

spring onions for topping
Instructions
Pour water into the pot. Insert steamer basket. Pour in meatballs and add pineapple. Make sure the meatballs are all around the steamer. Place lid on the pot. Close valve. Set to pressure cook and set timer to 6 minutes.

Once the instant pot stops counting and beeps; release pressure. Remove meatballs and pineapple to a bowl. Drain liquid from instant pot. Add meatballs and pineapple back to the pot.

Set instant pot to saute mode. In a small bowl or liquid measuring cup, mix together garlic, ginger, teriyaki sauce, corn starch, and brown sugar. Whisk well.

Pour mixture over meatballs. Stir lightly until the sauce starts to thicken. Once it thickens turn off instant pot. Serve meatballs over rice topped with spring onions.
Notes
May sub brown sugar for honey. May sub cornstarch for other thickeners.
Pin Me: