Instant Pot Pepper Beef Meatballs
This post may contain affiliate links. Please read my privacy policy.
Sometimes dinner just needs to be super easy and budget friendly. We all have those moments where we need to just get dinner done fast. Instant Pot Pepper Beef Meatballs is the perfect instant pot easy meal on a budget.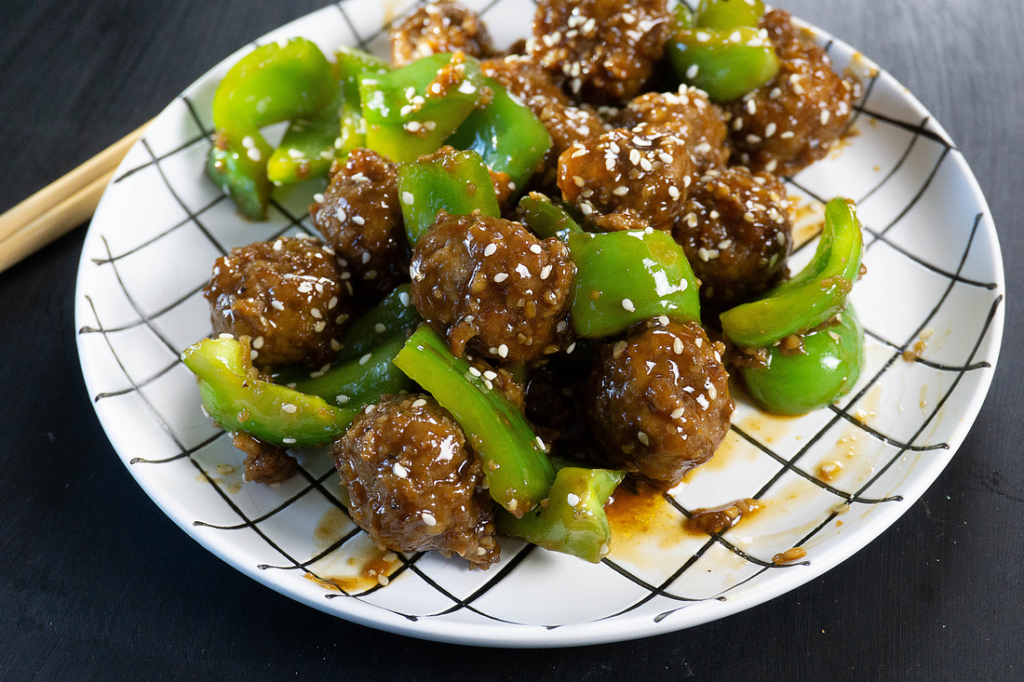 The meatballs used in this recipe are frozen meatballs. Yes, you could use regular meatballs but to keep the round shape the meatballs must be frozen for the instant pot. For that reason, we used easy, budget friendly frozen meatballs for this recipe.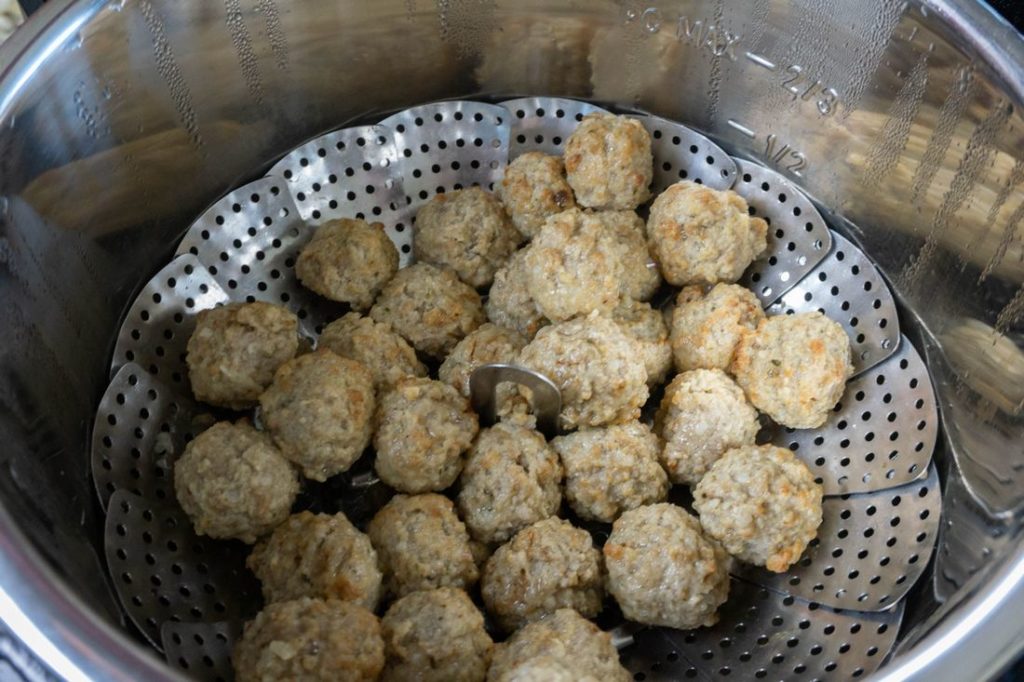 We clearly understand that not every single person has the times to prepare a meal from scratch daily. Often times reader's are looking for a simple and fast dinner that can be made in the instant pot. Pepper beef meatball is that fast meal with next to no prep.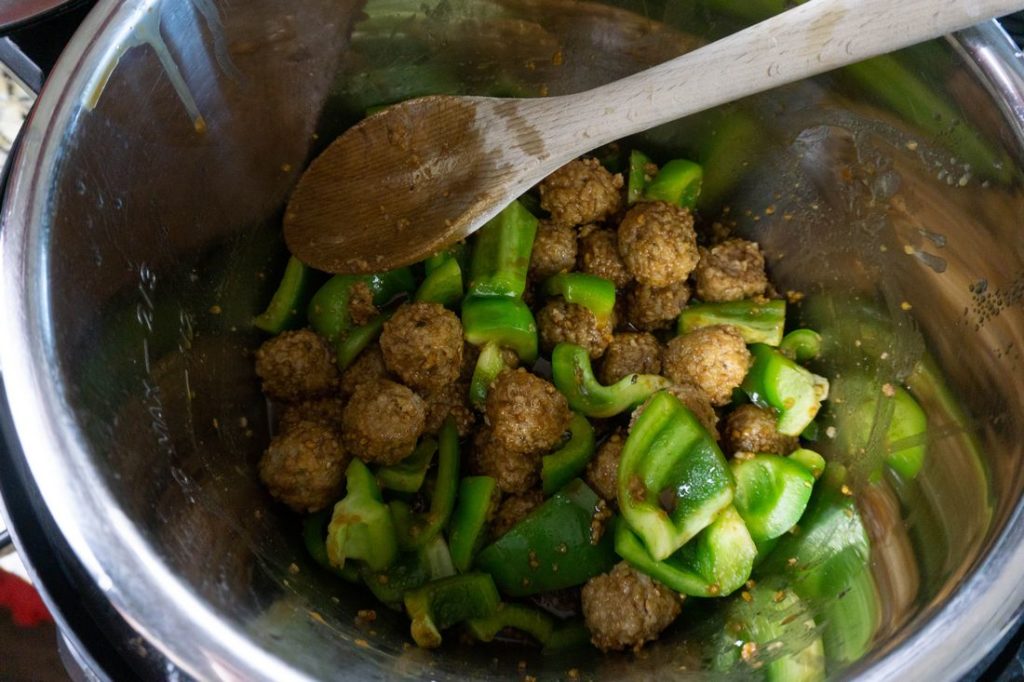 While you may not have all the sauces in your fridge there is plenty of other dishes. Those same sauces can be used on like Instant Pot Pepper Beef or Instant Pot Kung Pao Beef. Allowing the sauces to be used again and again helps with budgeting for dinners.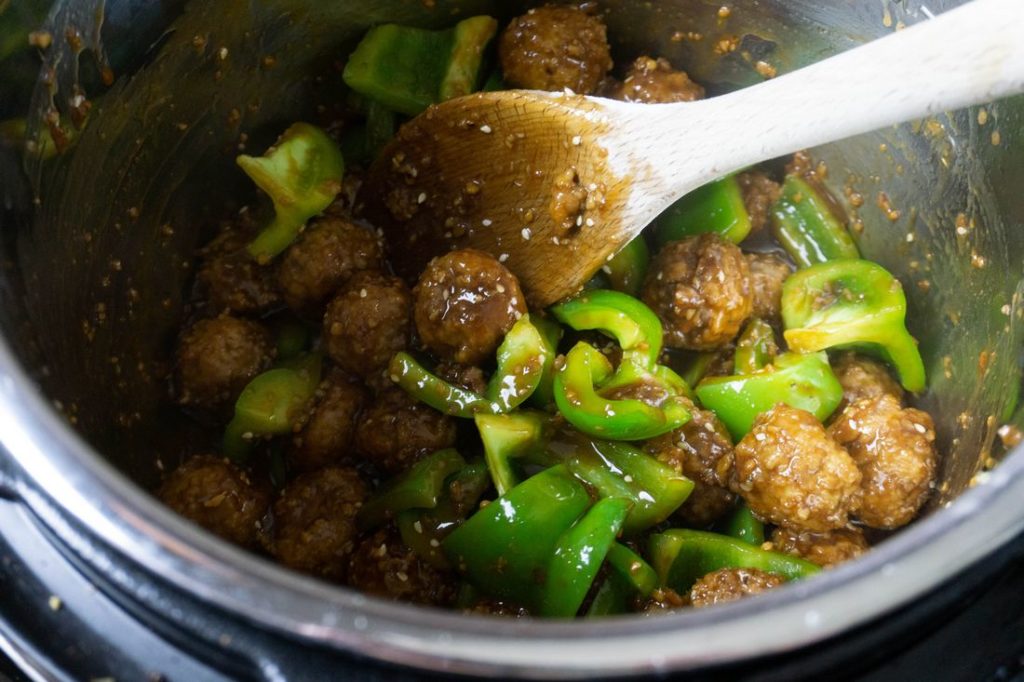 Tips For Instant Pot Pepper Beef Meatballs:
First, frozen meatballs should be basic and not italian style. Second, get fresh bell pepper. Third, you will need a steamer basket as the meatballs fall through the trivet. I use the steamer basket from Ikea. Just add a cup of water and place the basket in.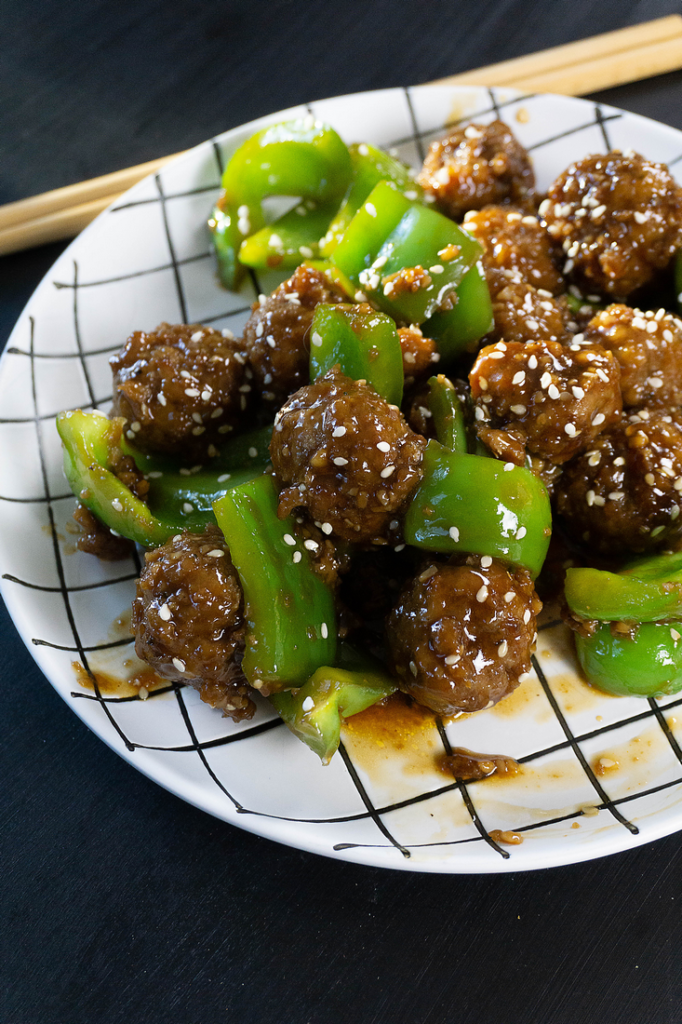 Steam the meatballs first before adding anything but water. After the meatballs are steamed the process is to make a saute. Lastly, saute the peppers and saute around the meatballs. This process takes about 3 minutes.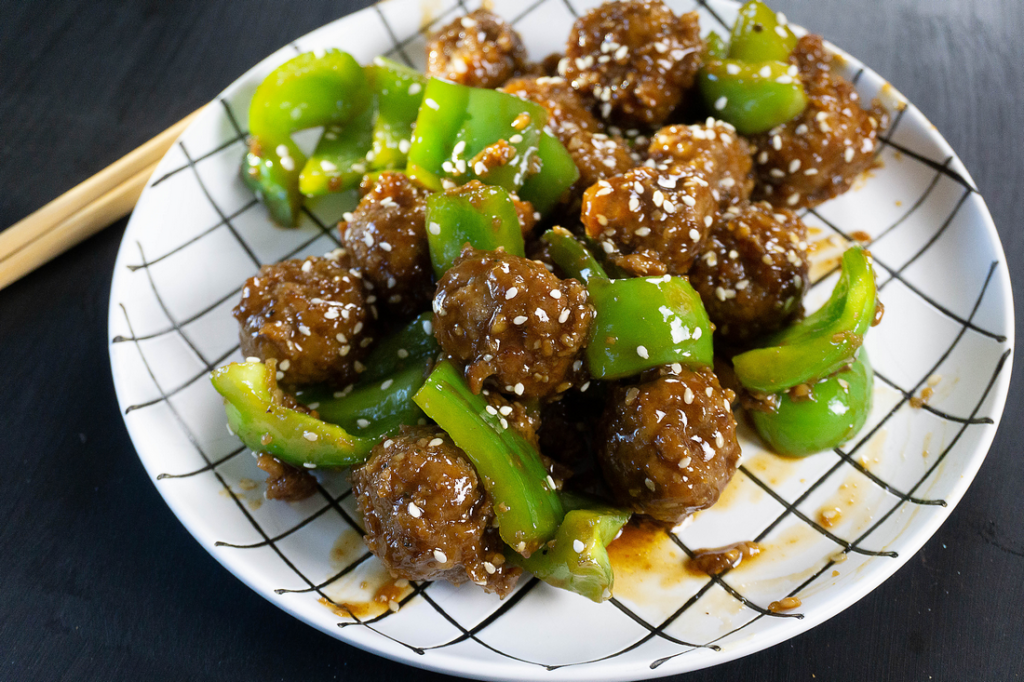 Saute the meatballs for the flavors to be infused. This method renders the peppers tender. Toss the meatballs with sesame seeds. To make this meal more filling just serve with rice.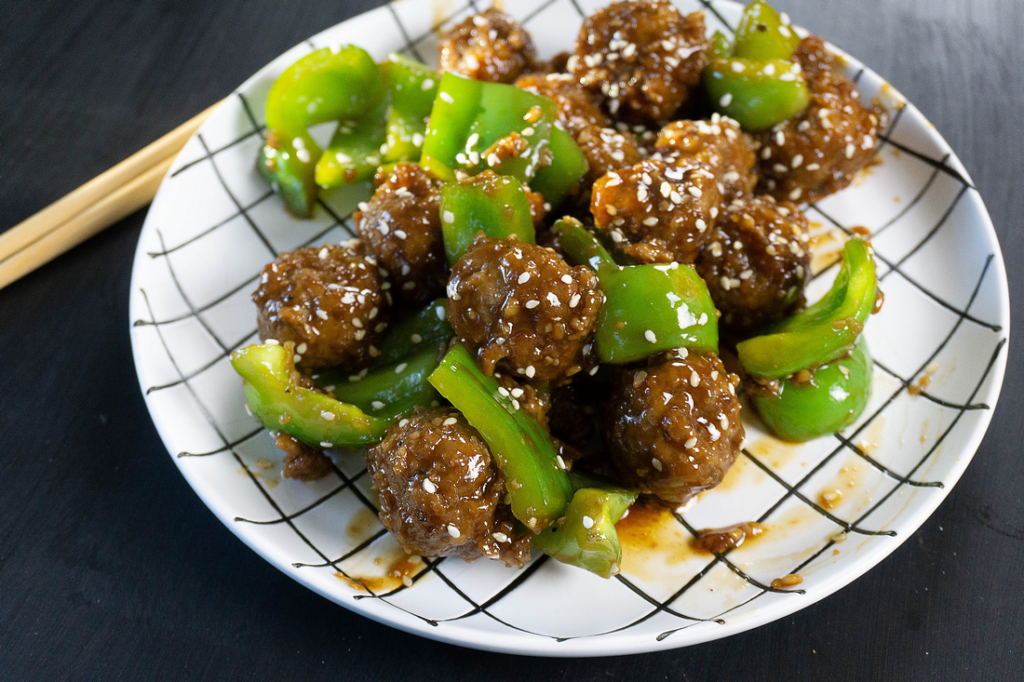 Instant Pot Pepper Beef Meatballs work wonderfully for freezer meals, Make ahead and freeze to eat, Just be careful on how long you freeze for with the meatballs. We usually don't eat more than a few days out. Hope you enjoy this simple recipe that's great for game day too!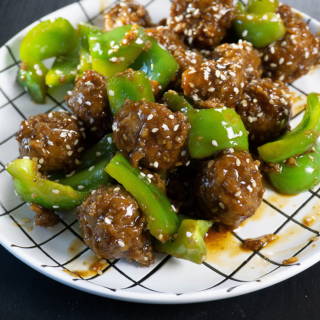 Instant Pot Pepper Beef Meatballs
Frozen meatballs steamed and tossed in sauce with sauteed peppers.
Ingredients
1

bag of frozen meatballs

2

bell peppers; chopped colors of choice

2

teaspoons

sesame seeds

1

cup

water

5

tablespoons

soy sauce

3

tablespoons

brown sugar

1

tablespoon

minced garlic

1

teaspoon

fresh ginger

2

tablespoon

hoisin sauce

1

teaspoon

pepper
Instructions
Place water into instant pot. Set basket trivet inside. Pour in frozen meatballs and set to 8 minutes high pressure (your meatballs are slightly less frozen please reduce the time). Release pressure when instant pot stops counting.

Once the pressure has been released remove the meatballs to a bowl. Drain the insert pot and place back into the instant pot.

In a separate measuring cup, add in garlic, ginger, brown sugar (can be replaced with honey), soy sauce, and hoisin sauce. If replacing brown sugar with honey use 1 tablespoon cornstarch to thicken as the brown sugar is the thickener. Stir sauce. Add meatballs back to the pot and set the pot to saute mode. Add in peppers.

Pour in mixture over the meatballs and peppers. Stir well. It will start to thicken once it does turn off heat and remove meatballs and peppers to a bowl. Top with sesame seeds, black cracked pepper, and serve with rice.
Pin Me: