Instant Pot Garlic Dill Carrots
This post may contain affiliate links. Please read my privacy policy.
Carrots are the side dish you will often see grace the Easter dinner table. How about a no fuss way to make carrots. Instant Pot Garlic Dill Carrots are easy to make and even to carry along to a potluck.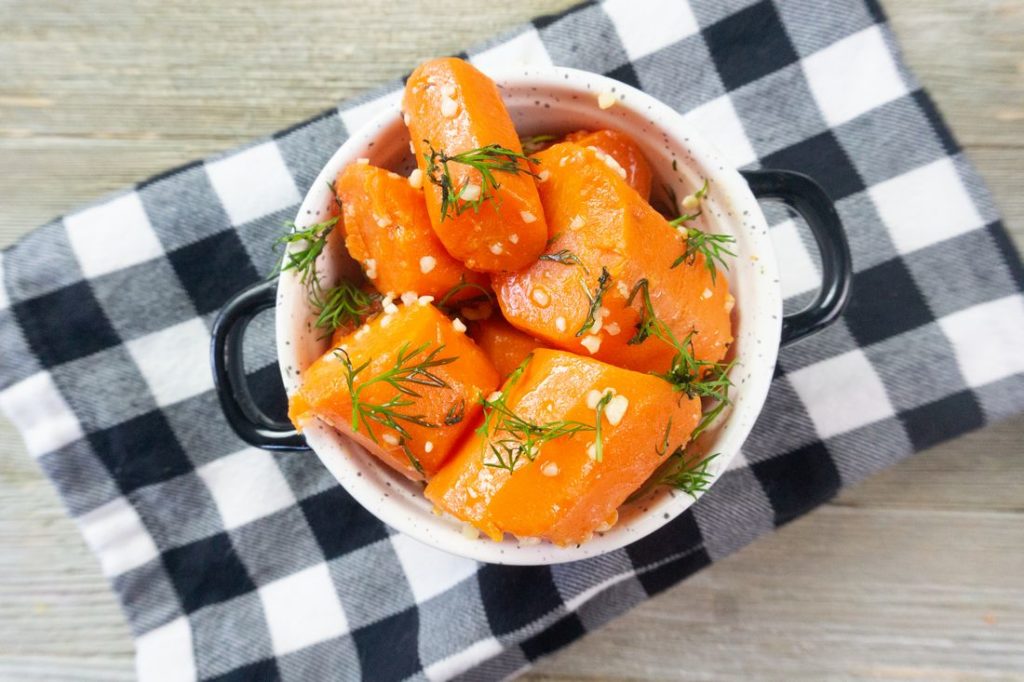 Instant Pot Garlic Dill Carrots Cook Time
This recipe is just enough for two people as a side dish. Easily increase the side dish to how many you need to feed. Generally two carrots per person. If you plan to double or triple the recipe don't double the time. Just increase to 10 minutes for a pot of carrots.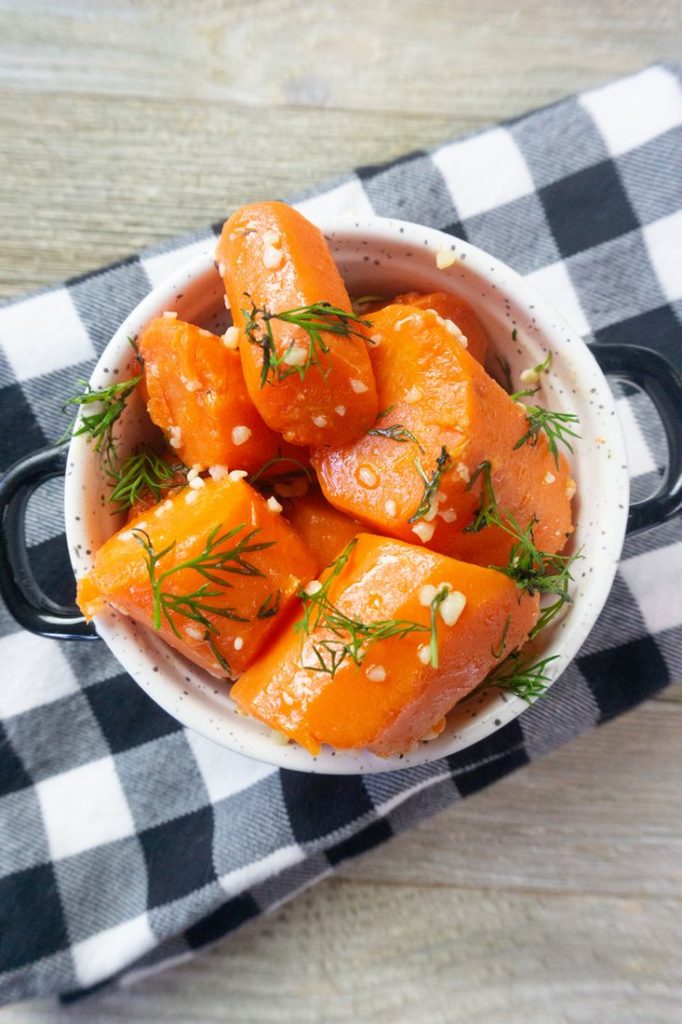 Doubling The Recipe
The 6 minute cook time for the instant pot for the carrots leaves a bit of a crunch. If you desire fully tender carrots then increase the time to 10 minutes also. If doubling the recipe you will need to double the ingredients.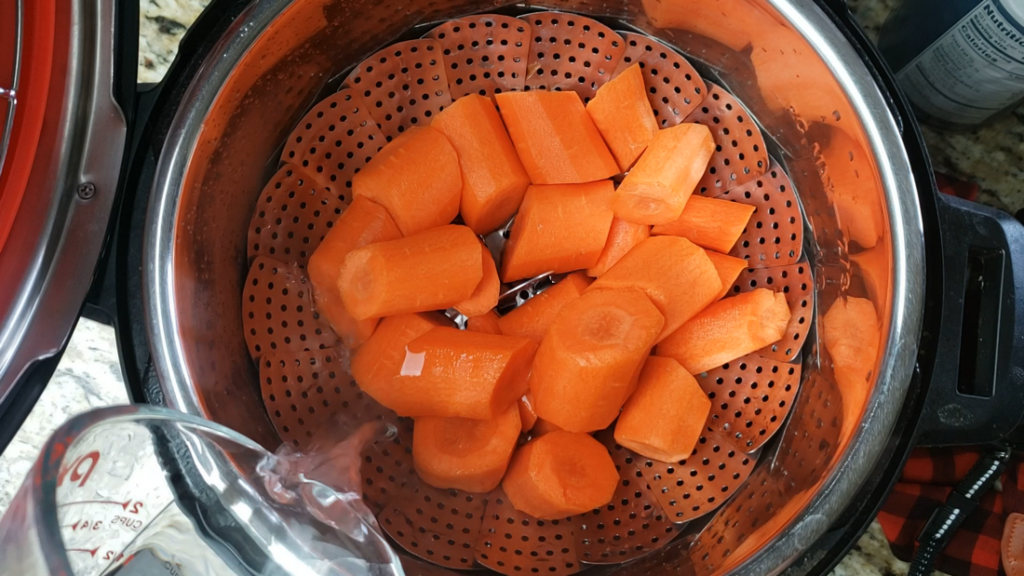 Using fresh dill in this carrot side dish is key. I would not use a dried dill. The fresh is far more aromatic and looks beautiful when used in the carrots. Definitely gives that fresh spring feel to the side dish.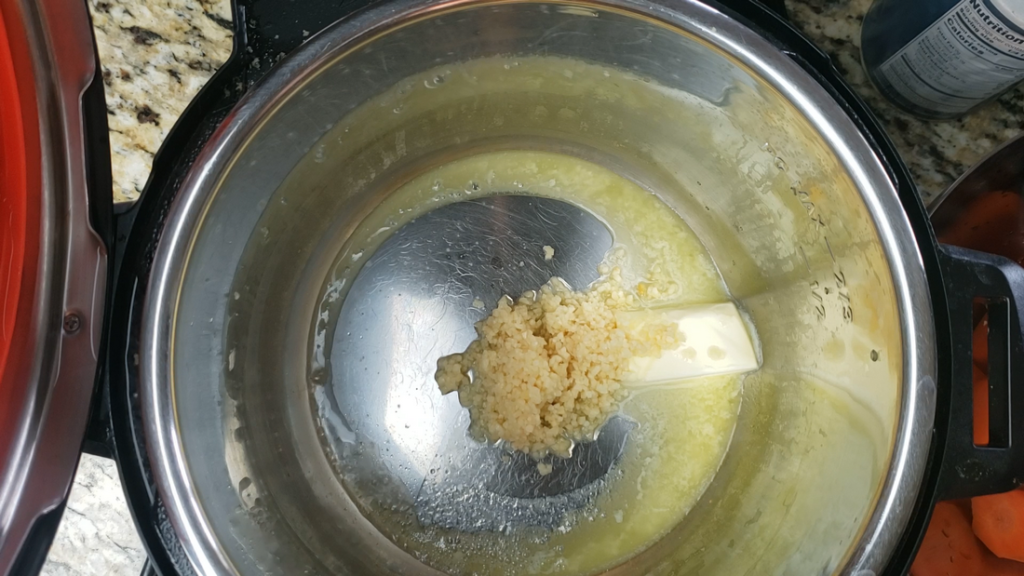 Using a unsalted butter is great in this dish. It allows the sweetness of the carrots to shine though. We like to use a European butter like Finlandia or there is a few others. After steaming drain the pot before adding the butter.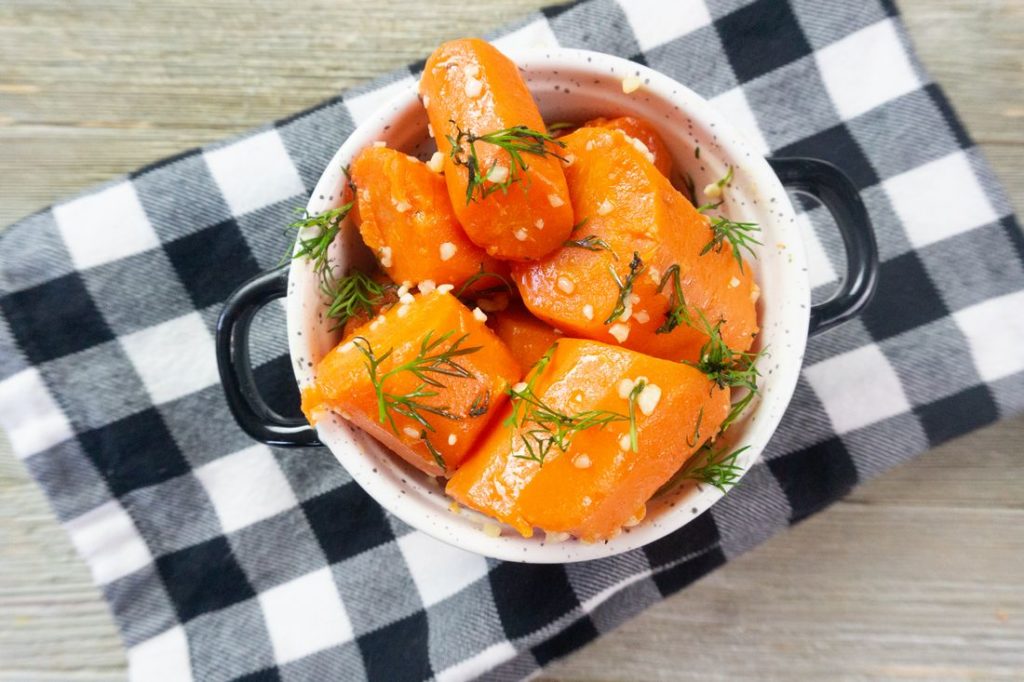 I just love using the instant pot for easy weeknight side dishes. Even for potlucks that I can cook easily ahead then use the keep warm setting. This instant pot corn on the cob is another great side dish.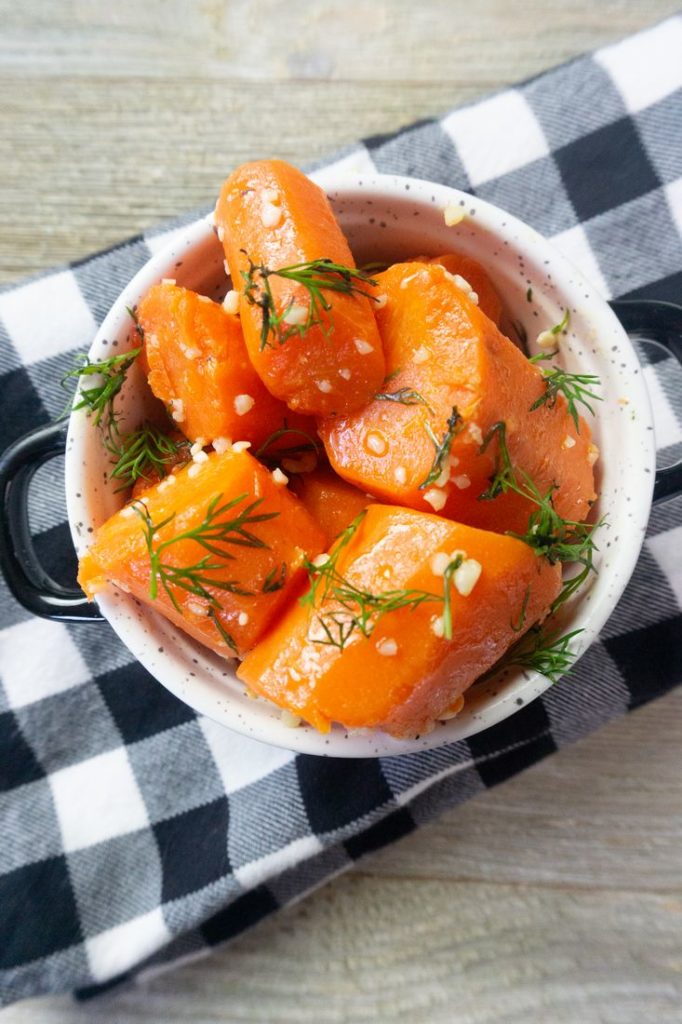 I'd love to know what you like to make in the instant pot. Tell me in the comments below. Lately, it's been side dishes in the instant pot for me. Makes life so much easier. Watch the video below of how to make this easy gluten free carrot side dish.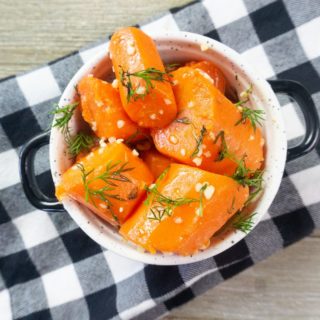 Instant Pot Garlic Dill Carrots
Carrots in a garlic dill sauce made in the instant pot. 
Ingredients
4

large carrots; peeled and quartered

1 1/2

tablespoons

unsalted butter; European preferred

2

sprigs of fresh dill

2

tablespoons

garlic; minced

may adjust to how much garlic you like

1

cup

water
Instructions
Place steamer basket into the instant pot. Pour in one cup water. Place peeled and quartered carrots into the steamer basket. Put the lid on the instant pot and place valve to sealed position.

Press the pressure cook button and set timer to 6 minutes. If you'd like them really tender go with 10 minutes. 

Once the pot stops counting release the pressure. Remove carrots to a bowl. Remove steamer basket and drain water. Turn on sauté mode. Add in unsalted butter, garlic, and dill.

Place carrots back into the pot. Sauté for about two minutes. Turn off pot.

Serve topped with more fresh dill. 
Pin Instant Pot Garlic Dill Carrots: