Instant Pot Corn On The Cob
This post may contain affiliate links. Please read my privacy policy.
Cooking corn on the cob in the instant pot just once will leave you amazed. Not only does it take far less time than on the stove or the grill it comes out sweet and tasty! Instant Pot Corn On The Cob is so easy and takes just 3 minutes to steam in the instant pot.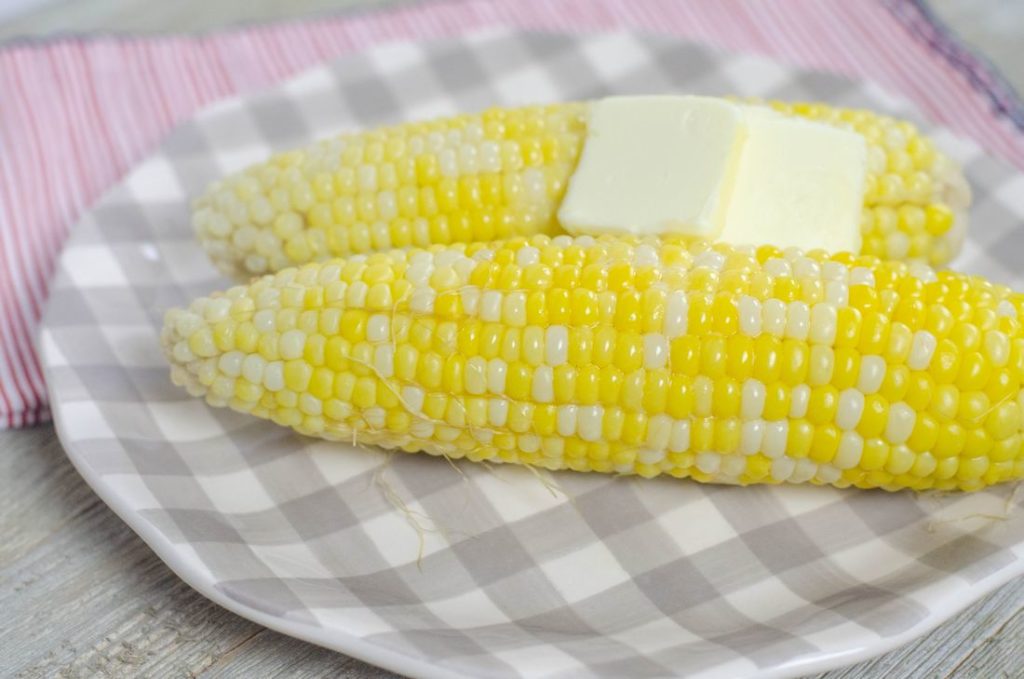 Why Corn In The Instant Pot:
Because it turns out so sweet. The corn doesn't get soggy like boiling on the stove. It takes just three minutes plus the few minutes it takes to come to pressure. It's easy and hands free so you don't have to watch the boiling pot. No one wants soggy corn and the time it take to grill corn this is so much easier.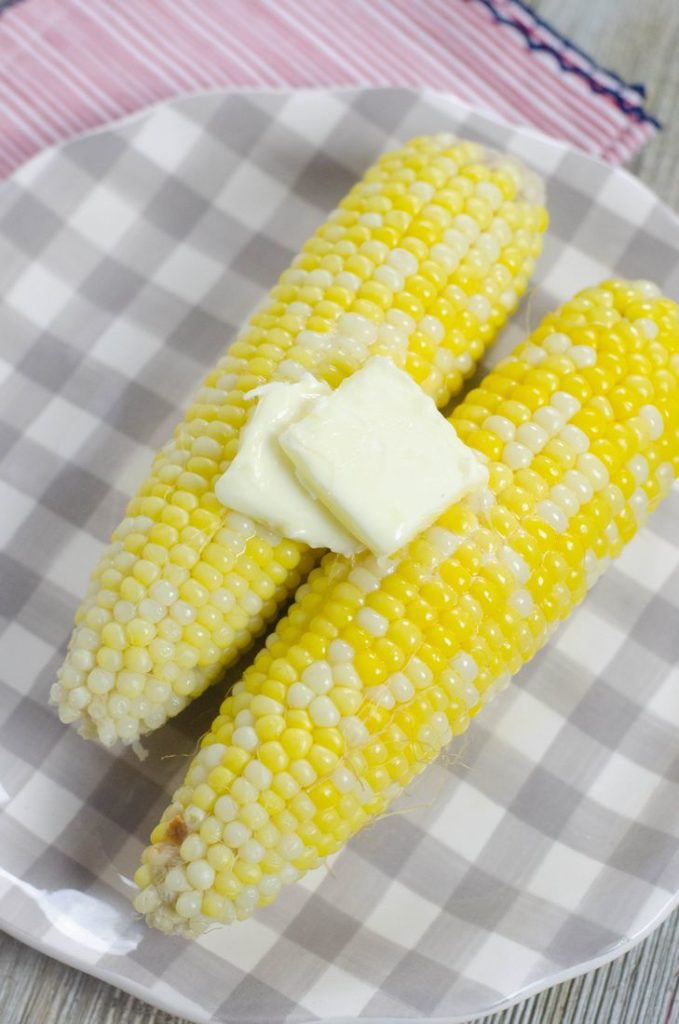 Can The Corn Still Be Grilled:
The answer is yes! You can cook the com to the allocated amount of time and just sear it on the grill for those nice grill marks. The instant pot makes corn on the cob simple for things like corn salads and corn salsa. Make the corn poolside in the instant pot for a simple side dish to pair with steaks on the grill.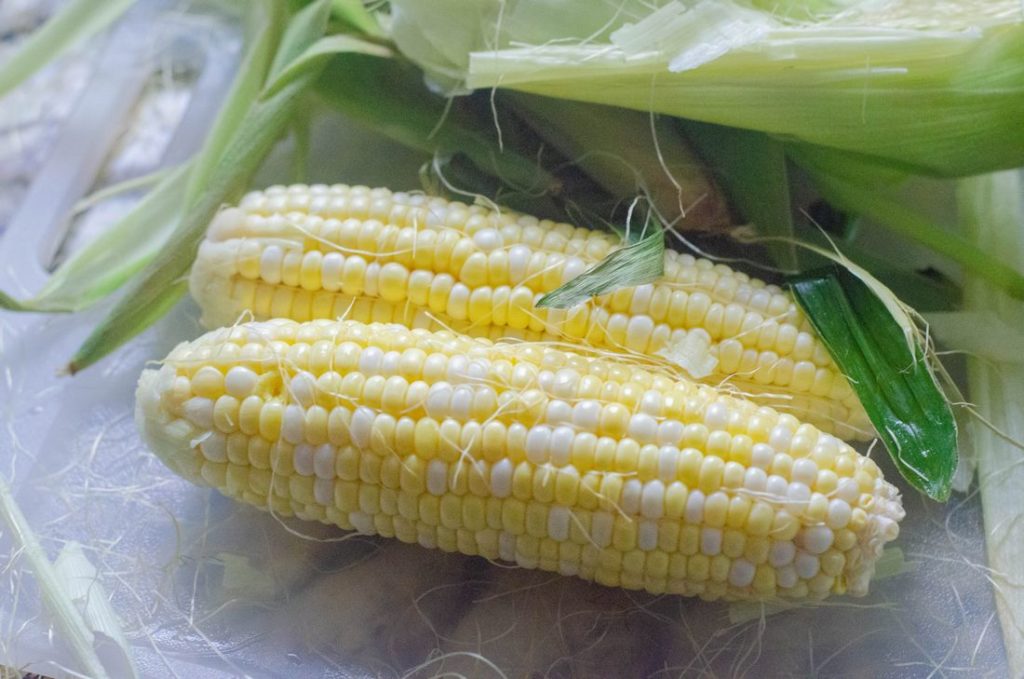 Steaks cook fasts if you like them medium. Putting the corn on the cob into the instant pot allows for a side dish that can easily be timed to be ready without spending extra time grilling. This instant pot corn on the cob is also fantastic for easy potluck or picnic meals. For a picnic, just cook in advance and wrap in foil.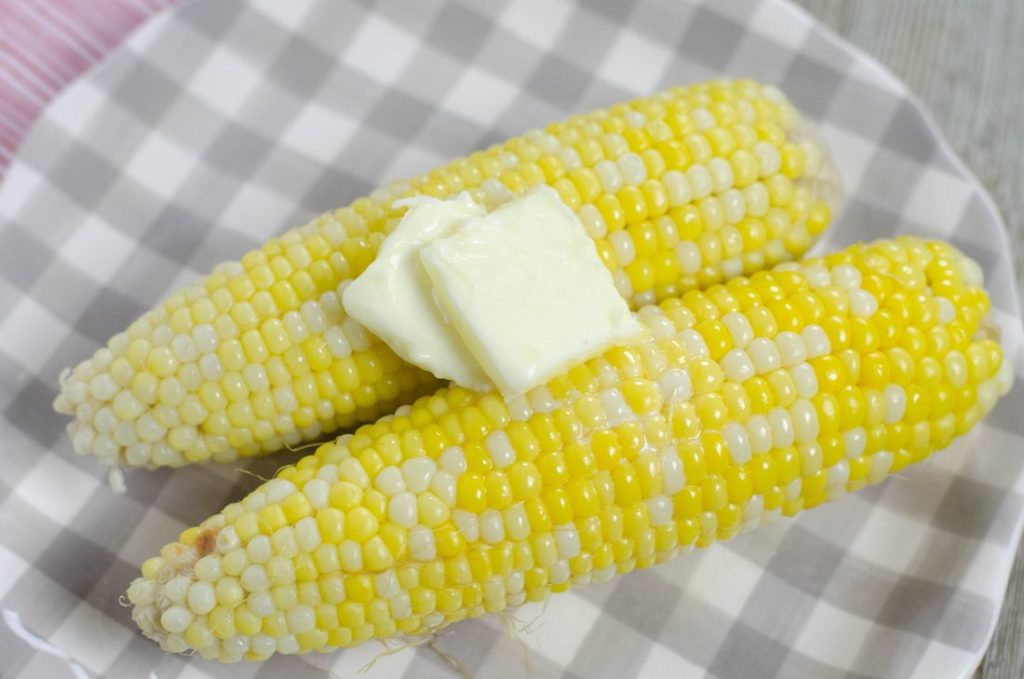 For potlucks, the corn can easily be cooked at the potluck. Just bring the instant pot along. It's so quick you can shuck the corn in advance and make it in batches to share with everyone.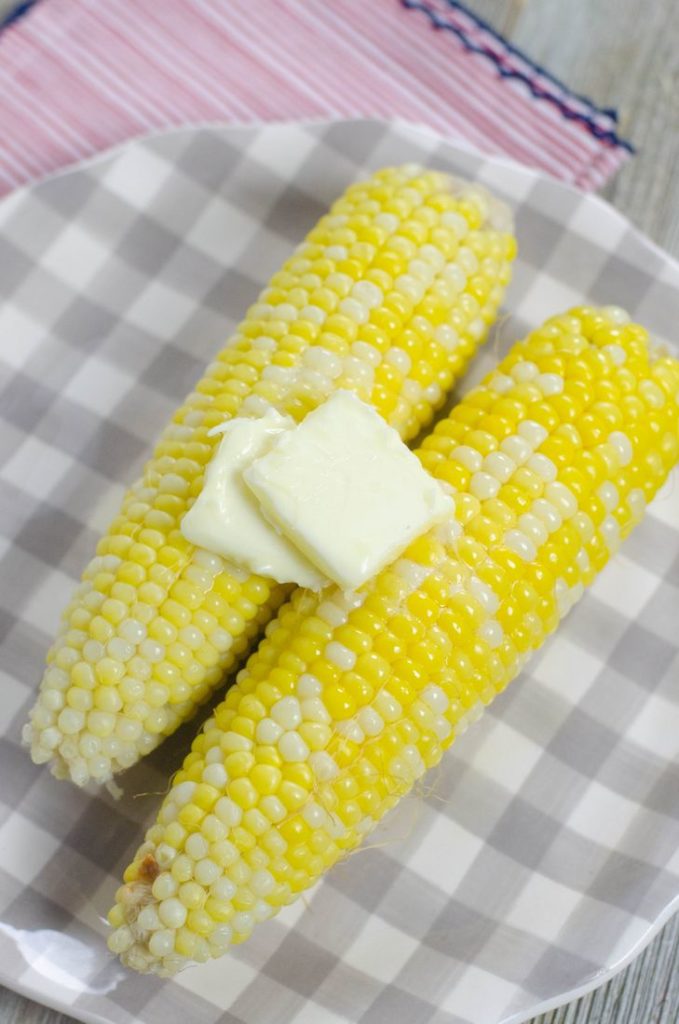 Season the corn on the cob with crema, cojta, butter, salt, and even cajun seasoning. The sky is really the limit when it comes to seasoning the corn. Personally, I'd season after cooking. This corn was so sweet naturally it didn't need butter or salt. We literally ate it without any seasoning.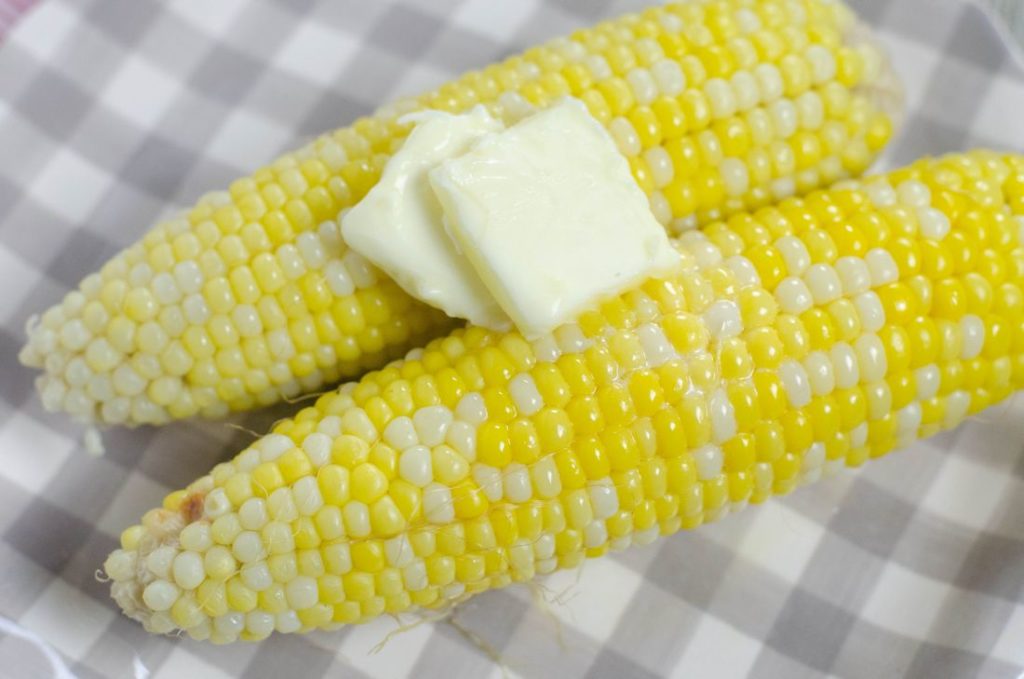 This would go perfectly with pulled pork sandwiches or barbecue chicken pineapple sliders. Really it's the most simple side dish to pair with any meal. We really enjoyed it and will be definitely making plenty more!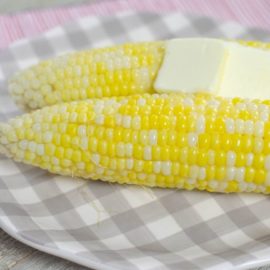 Instant Pot Corn On The Cob
Simple corn on the cob in the instant pot that takes just minutes to make.
Ingredients
6

ears of corn; shucked

1 1/2

cup

water
Instructions
Pour water into the instant pot.

Place trivet in side.

Add shucked corn to onto the trivet.

Place lid on the instant pot and set valve to seal.

High pressure for 3 minutes. Quick release when the instant pot is done counting.

Serve with your favorite toppings.
Video
Pin Me: