Instant Pot Czech Goulash
This post may contain affiliate links. Please read my privacy policy.
Let's start off by saying that there is many goulash recipes around the world. With many variations. This Instant Pot Czech Goulash also known as Cesky Gulas or Hovězí Guláš (Beef Goulash). It's often found in the pubs in Prague. This recipe is passed down from my mother in law and converted to the instant pot.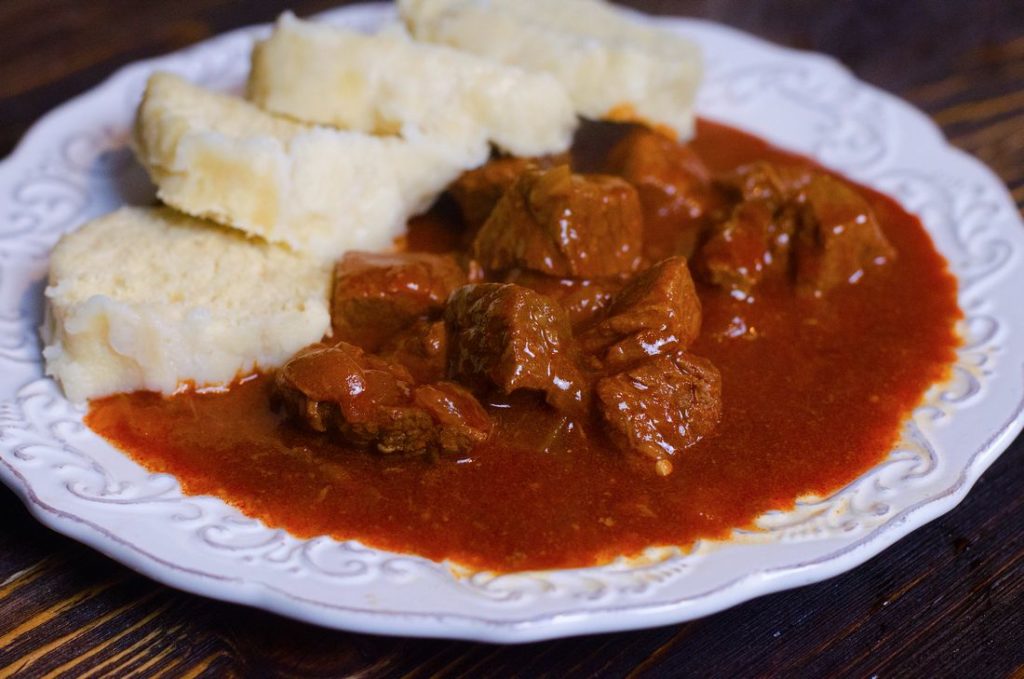 Instant Pot:
If you would like the stove top version of Czech Goulash you can find it here on the blog. This instant pot version is made in a 6 quart so you may need to adjust for timing. If you have a 3 quart or 8 quart cook times and amounts can vary.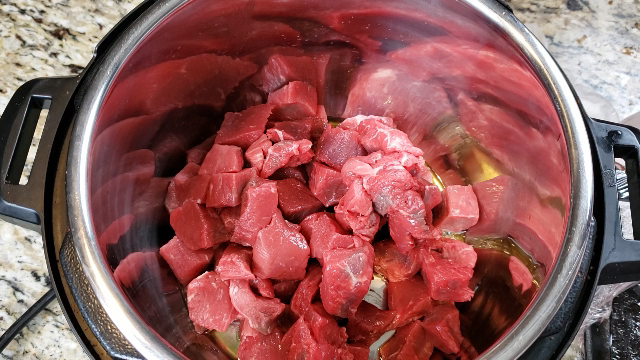 When making this Czech recipe the instant pot will start out on saute mode and finish cooking on high pressure with quick release. The meat is sauteed to sear the outside and let the onions sweat. Additionally, broth or water is used to cover just until you cannot see the meat.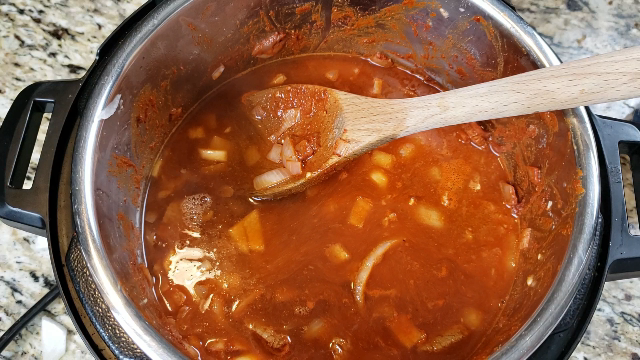 The meat shouldn't drown in the water or broth but just cover. This is liquid will later be thickened with a cornstarch slurry. This is the sauce or gravy that covers the meat. Czech Goulash is served with Czech dumplings. You can find the recipe for dumplings here.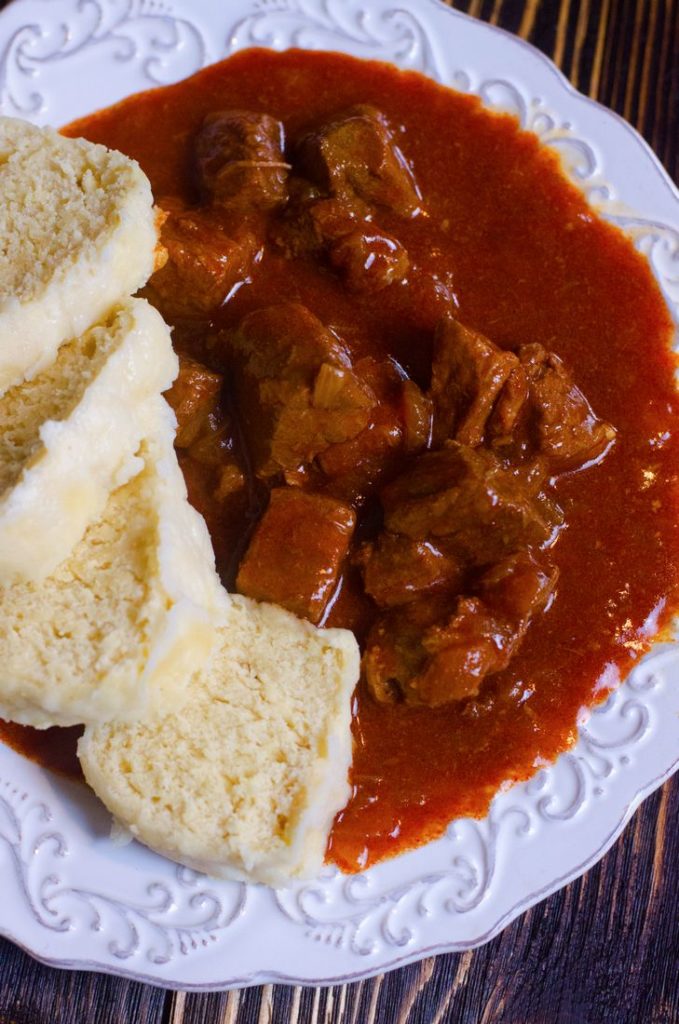 The Czech dumplings post will include a video just like this one. However, the dumplings need to be made on the stove. Instant Pot Czech Goulash pairs perfectly with a good Czech beef like Pilsner Urquell. Goulash is made to be served with beer as it enhances the flavor.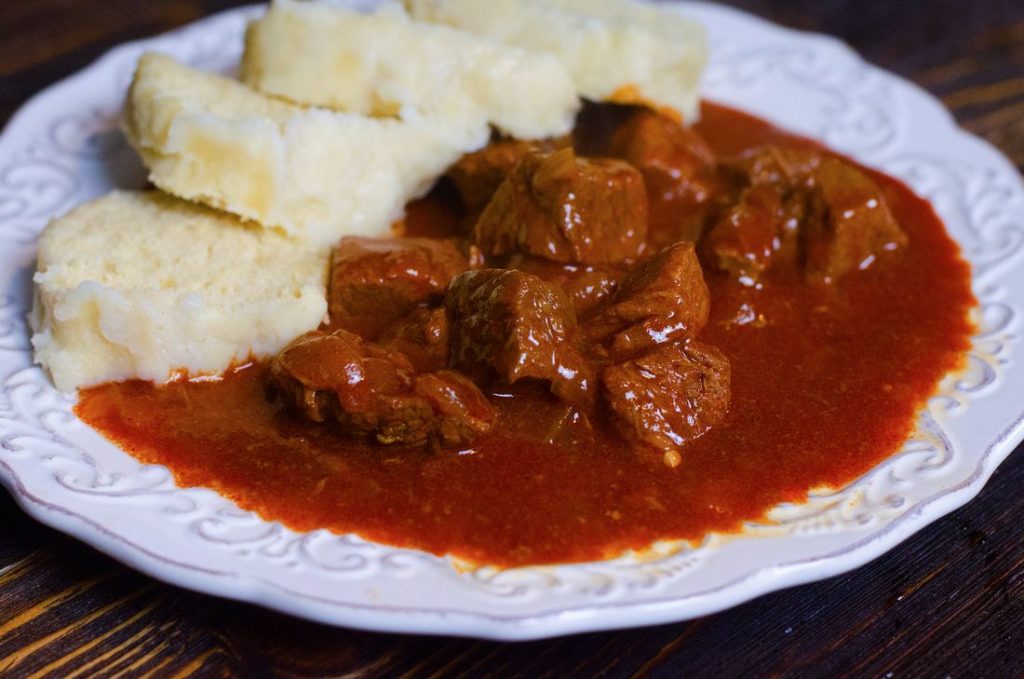 Instant pot Czech Goulash may also be served with rice, noodles, or spaetzle. All three compliment the flavors of the paprika and beef. This recipe is made in the instant pot duo plus 6 quart. Why make this in the instant pot? Because it's less time than it takes on the stove to render the beef tender!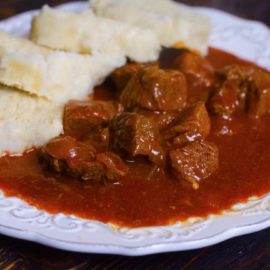 Instant Pot Czech Goulash
Savory beef in a paprika gravy sauce served with bread dumplings.
Ingredients
2

tablespoons

olive oil

2

large white onions

chopped

3

lbs

stewed beef in ½ inch cubes

1/3

cup

Hungarian paprika

2

tablespoons

garlic

minced

2

tablespoons

cornstarch

4

cups

beef broth; may need more

2

teaspoons

salt
Instructions
Add olive oil to instant pot. Set to saute mode. Place in beef and onions and saute until beef is seared and onions have sweated the juices.

Add in garlic, paprika, and salt. Stir well.

Pour in beef broth just until the meat is covered or until the beef can barely be seen.

Place lid on instant pot and set to high pressure for 30 minutes. Once the instant pot stops counting quick release pressure.

Mix together cornstarch and a a few tablespoons water just until the cornstarch is thinned and liquid. Pour into instant pot. Place instant pot on saute mode and bring to a boil. Stirring well until the sauce starts to thicken. Once it starts to thicken turn off saute mode and let sit a few minutes.

Serve with dumplings.
Video
Pin Me: