Instant Pot Barbecue Chicken Pineapple Sliders
This post may contain affiliate links. Please read my privacy policy.
With the big holiday coming you what to stay on the healthy side of things or maybe your just not the biggest fan of pork or beef. These Instant Pot Barbecue Chicken Pineapple Sliders are amazing for just that. Cheaper on the budget too when those brisket prices can be so darn expensive. While I do love a good brisket sandwich sometimes it's just not worth the cost. We made these sliders for a weekend dinner. They were perfect!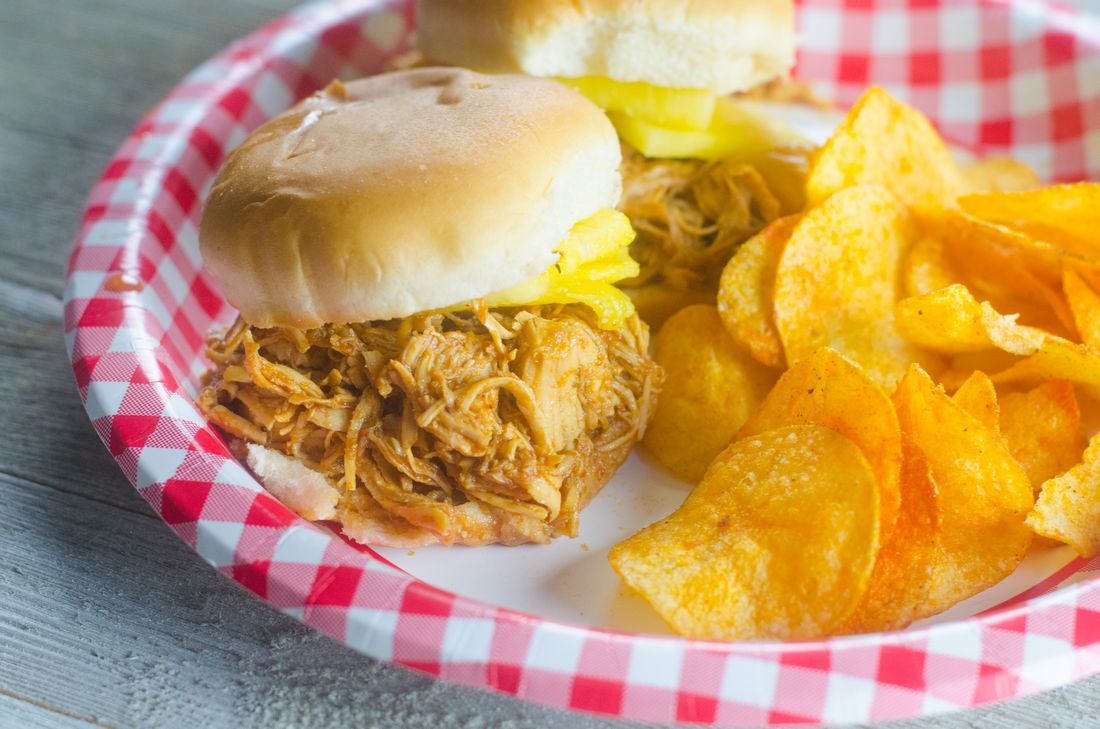 These sliders pair perfectly with barbecue chips, baked beans, and even coleslaw. The pineapple goes great on top of the sandwiches but it's not a must. You can have it on the side. We didn't toast our sliders but found that it might be best to do so that way the bottom doesn't become a soggy mess.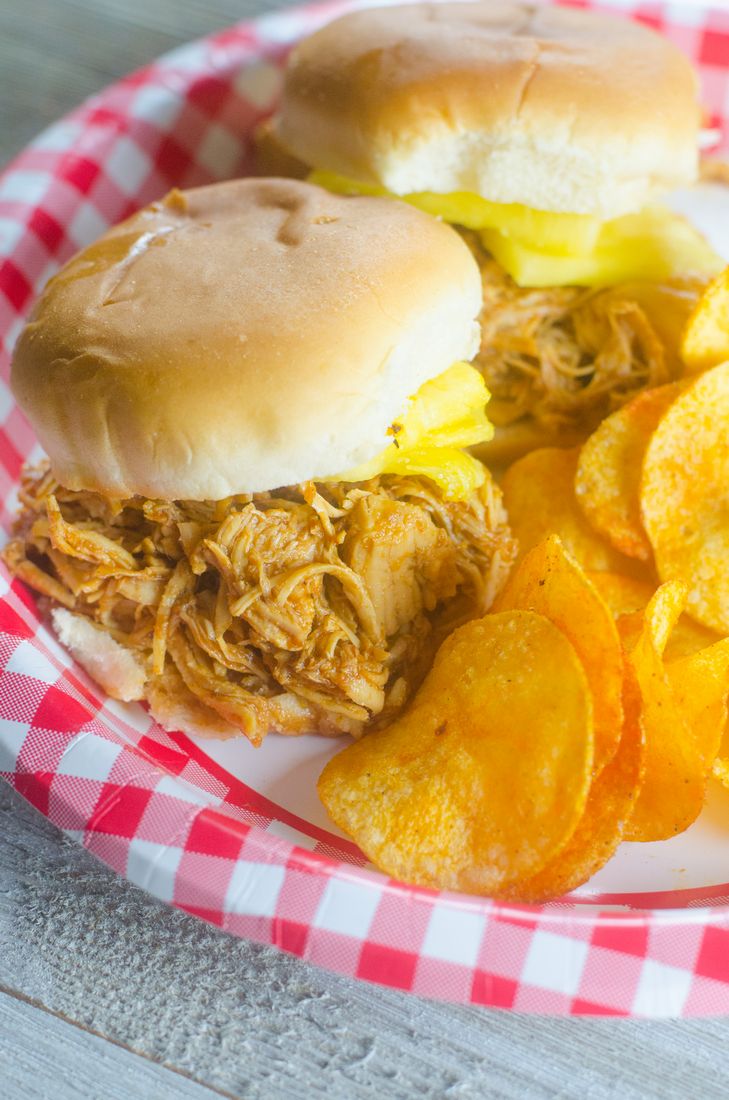 When it comes to the 4th of July I think these would be amazing to serve up to guests. Great for the little kids too for easy hand sandwiches. If you don't want just barbecue chips you can do a display of different chips or different side dishes like suggested above. Instant Pot Barbecue Chicken Pineapple Sliders will be a family favorite!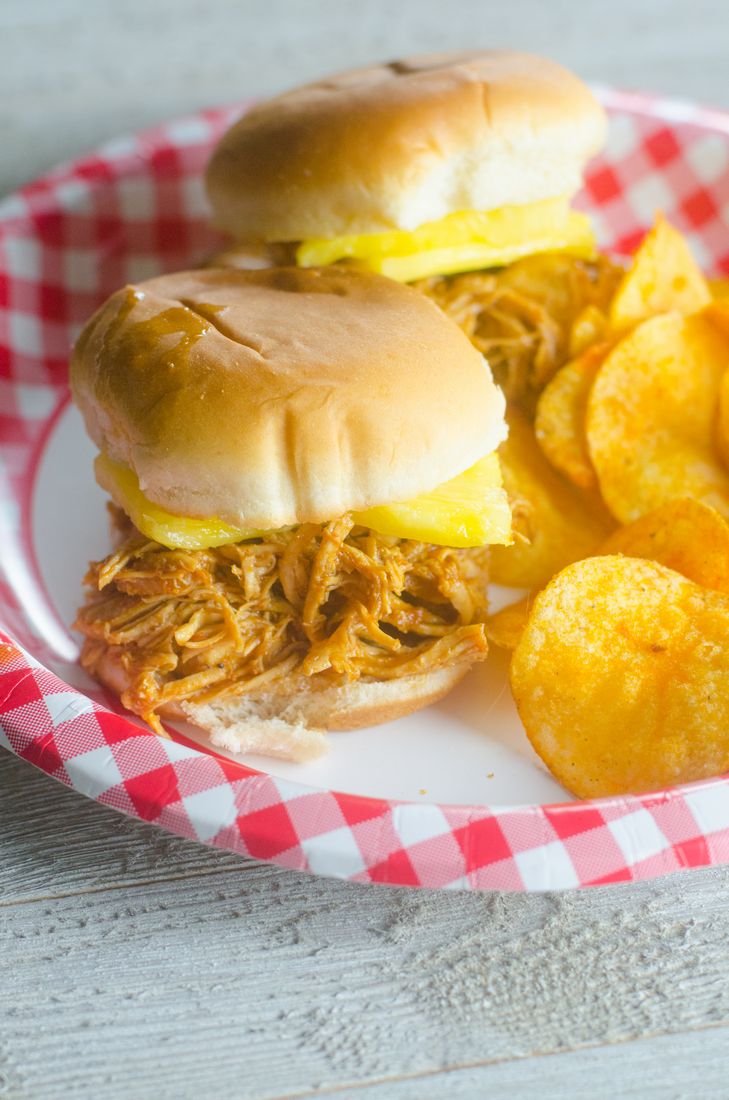 Do you have a family favorite slider? Something special you like to make at the 4th of July? Love to hear about it! If your looking to buy an instant pot we really suggest the instant pot 6 quart duo. It's a great model for a family of four. If you have a larger family we suggest looking at the 8 quart,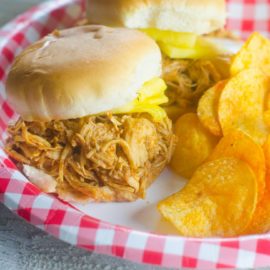 Instant Pot Barbecue Chicken Pineapple Sliders
Savory barbecue chicken sliders in a pineapple sauce.
Ingredients
4 to 5

large boneless

skinless chicken breasts; fat removed

1

teaspoon

liquid smoke

1

tablespoon

paprika

12

slider buns; 1 package

1

teaspoon

cayenne pepper; optional

1

bottle of barbecue sauce of choice

2

teaspoons

cracked black pepper

1

tablespoon

olive oil

1

fresh pineapple; sliced

1

cup

water
Instructions
Remove fat from chicken. slice into stripes and add to instant pot. Add one tablespoon olive oil. Add in chicken. Top with cayenne pepper, paprika, pepper, water, and liquid smoke.

Set valve to sealed. Set instant pot to pressure cook on high pressure for 25 minutes. Quick release when the instant pot is finished counting. Slice pineapple while the chicken is cooking.

Drain juice from pot. Toss chicken with barbecue sauce of choice. This could be your favorite local restaurant sauce.

Toast sliders, top with chicken, and top with pineapple. Serve with chips, beans, or coleslaw.
Pin Me: