Instant Pot Chicken Tortilla Soup
This post may contain affiliate links. Please read my privacy policy.
After may years of wondering how to make tortilla soup, I finally succeeded in one that the broth is nice and light. The vegetables are fresh and the only food item canned is the black beans. Instant Pot Chicken Tortilla Soup is wonderful for an easy weeknight dinner. Perfect for fall or winter as a comfort food.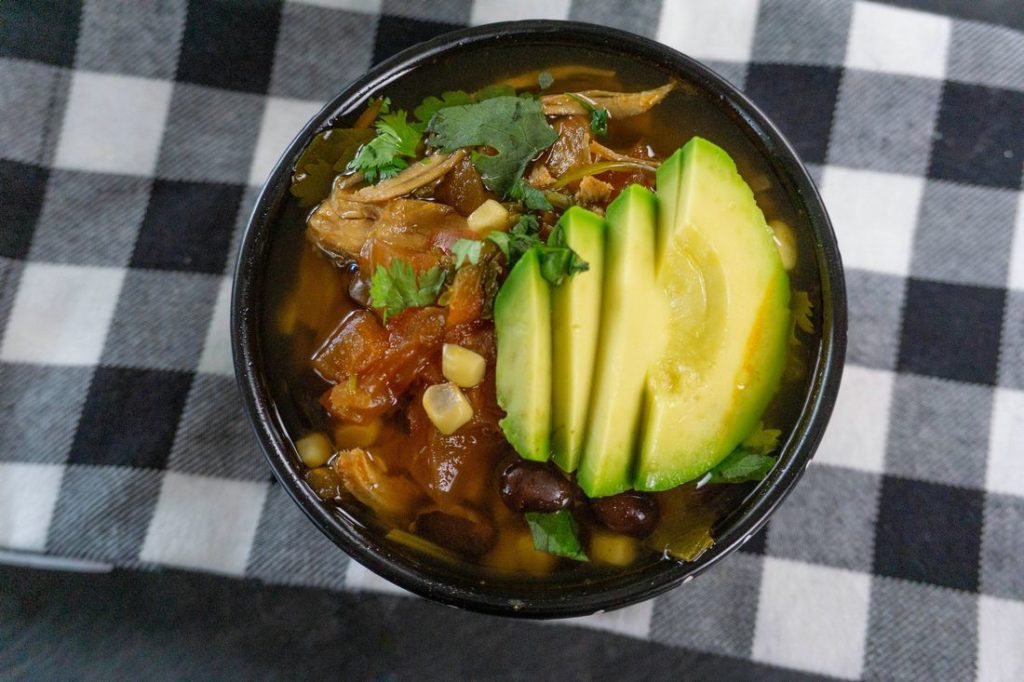 Top it with cheese and sour cream or keep it dairy-free and add avocado. Make it as spicy as you would like. Fresh beans or no beans can be in the soup. No onion recipe for those that might be allergic. Simply control the heat by adding less or no cayenne pepper. Paprika isn't hot but if you find it spicy you can cut down on it too.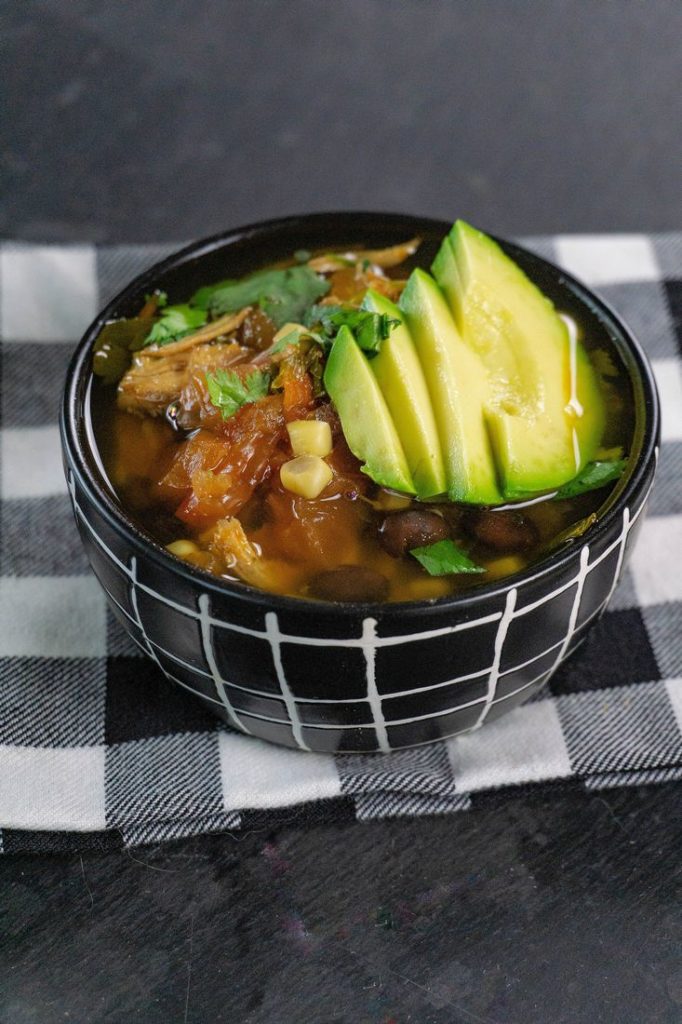 This can also be prepared ahead of time for meal planning. With the instant pot dump meals can be easy. Instant Pot Chicken Tortilla soup can be placed all in a bag then froze for later. Just add to the instant pot with water and chicken broth. Set and go!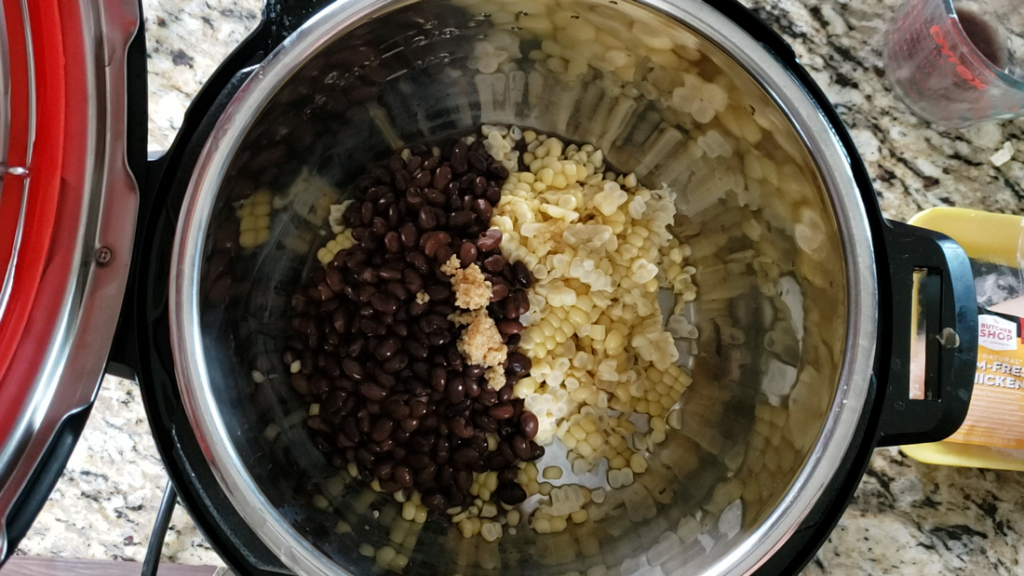 The Corn In This Instant Pot Chicken Tortilla Soup
While I didn't add lime in my recipe lime can be added for extra flavor. The lime can be added right into the soup or set on the side for a garnish. The corn in this soup is made from off the cob. We used this corn on the cob recipe for the instant pot. Just carved the corn off the cob with a knife.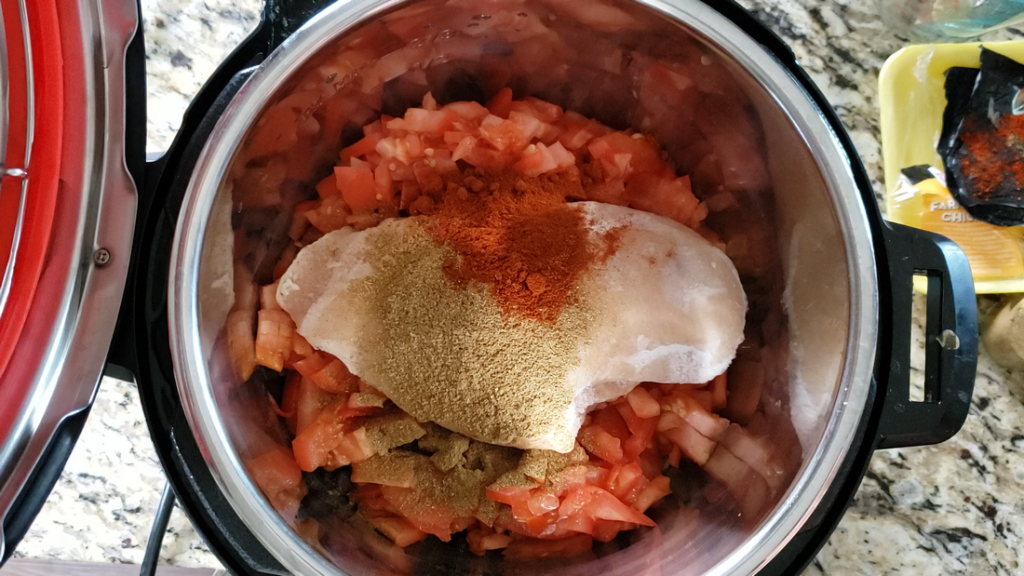 Fresh hot house tomatoes can be used for this recipe. Canned tomatoes or other tomatoes like roma tomatoes can also be used, If you like jalapeno it can also be chopped and added to the soup. Use it during cooking or as a garnish to the soup.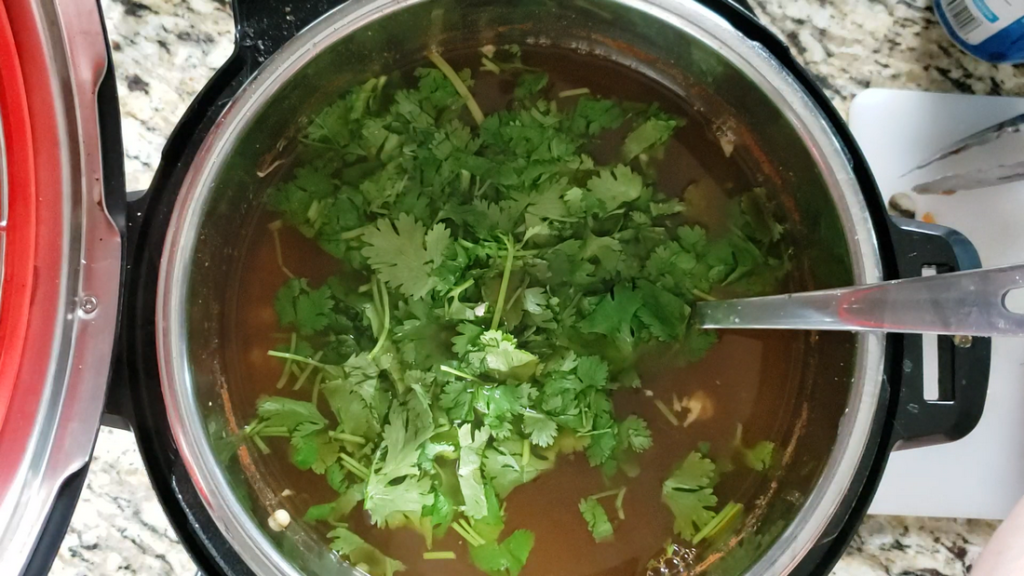 The cilantro is added at the end so it doesn't over cook in the soup. This will add flavor as soon as it hit the hot broth of the soup. We like a lot of cilantro in the tortilla soup. Though, you don't have to add as much cilantro as we did.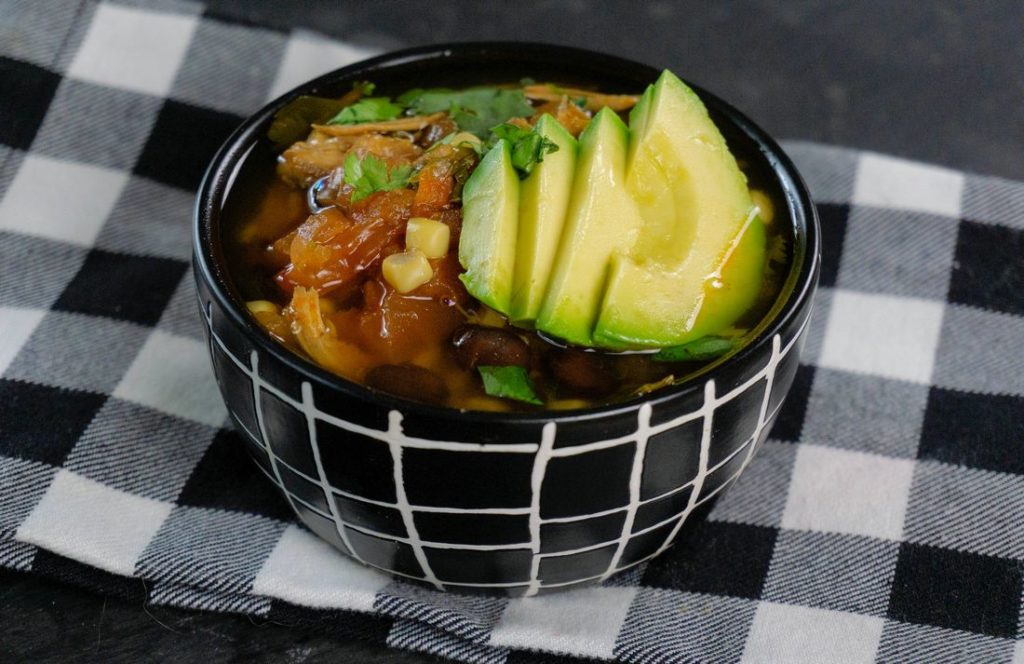 Avocado is my favorite to add to the top of this chicken soup. I love working with the instant pot as it makes dinner so simple. Even when I'm not well this dinner is cheap and easy to create. Budget friendly and enough to feed four people.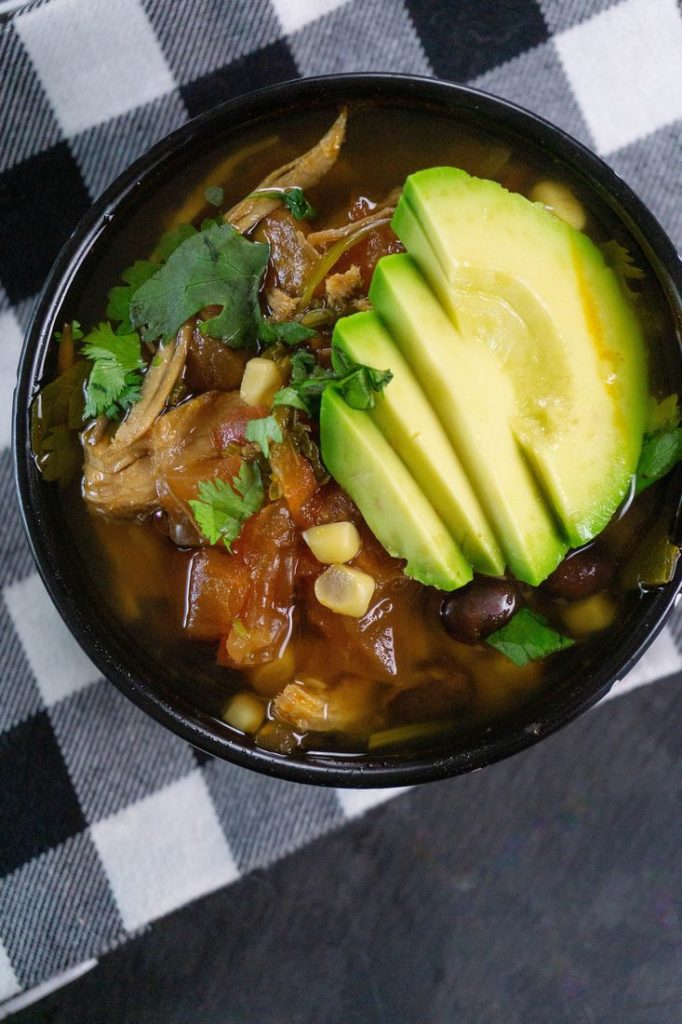 We like to serve up this tortilla soup with fresh, warm tortillas. Just serve the tortilla with butter. Dip the tortillas into the soup and munch away. This helps the soup be more filling. The tortillas are usually picked up locally. Love the instant pot? Check out more instant pot recipes here.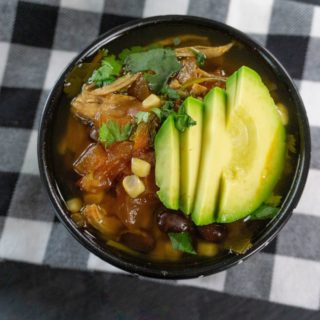 Instant Pot Chicken Tortilla Soup
Instant Pot Chicken Tortilla soup made with corn, black beans, fresh tomatoes, and more. This recipe is a for a 6 quart instant pot.
Ingredients
1

lb

boneless

skinless chicken breast

1

cup

corn

1

cup

black beans

2

cups

hot house tomatoes

2

tablespoons

cumin

1

tablespoon

paprika

1

teaspoon

cayenne pepper

2

teaspoons

salt

2

teaspoons

garlic

32

oz

chicken broth

4 1/2

cups

water

1

cup

cilantro

1/3

cup

avocado
Instructions
Add corn, black beans, and tomatoes to the instant pot.

Place frozen chicken on top. Top with cumin, paprika, garlic, and cayenne pepper.

Pour in chicken broth and water. Place lid on instant pot.

Set seal valve to closed. Set to high pressure for 20 minutes. When the instant pot stops counting release pressure.

Add in salt and cilantro. Stir well.

Serve in bowl topped with avocado.
Video
Notes
This recipe is for a 6 quart instant pot. It can be made in a 8 quart pot but I suggest a little more of everything especially vegetables and water. We serve these with fresh tortillas. Can be topped with cheese and sour cream.
Pin Me: