This post may contain affiliate links. Please read my privacy policy.
Spring is in full swing and that's about the time strawberries show up more frequently on my shopping list. Iced Strawberry Bread is great to bake ahead and serve it up for a quick breakfast with a nice iced coffee. This time of year it's warming up so we gravitate to iced over hot coffee.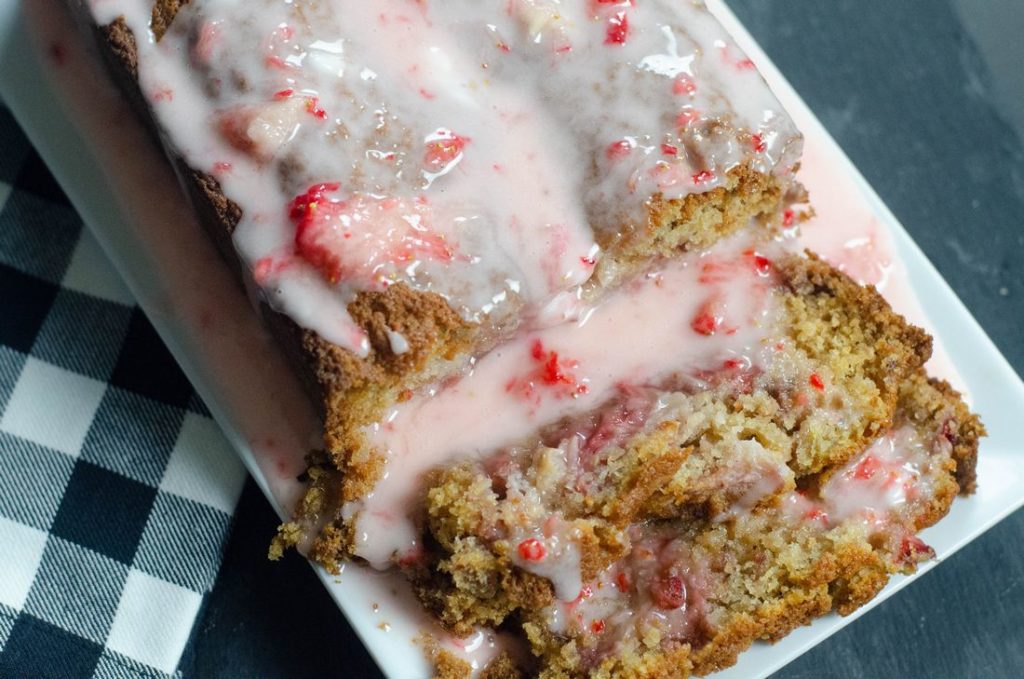 Breakfast being an important meal of the day it's great to be able to make it ahead. Some ideas for easy breakfast can be this iced strawberry bread and even irish cream iced rum bundt cake. Hence, apples and oranges make a great breakfast on the go that doesn't mean it's what you would like eat every single day.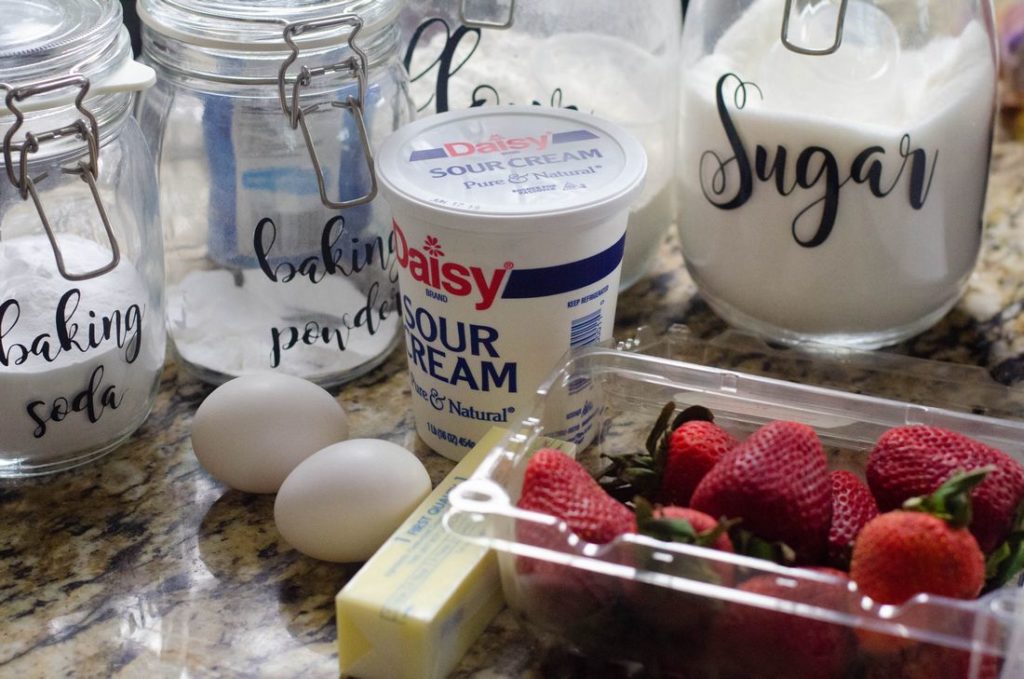 That's why quick breads, bundt cakes, and muffins are an excellent, easy choice to simple breakfasts. Most of the items in this recipe are pantry ingredients that are usually kept on hand. These nifty custom jars were made with my cricut machine to keep everything super organized.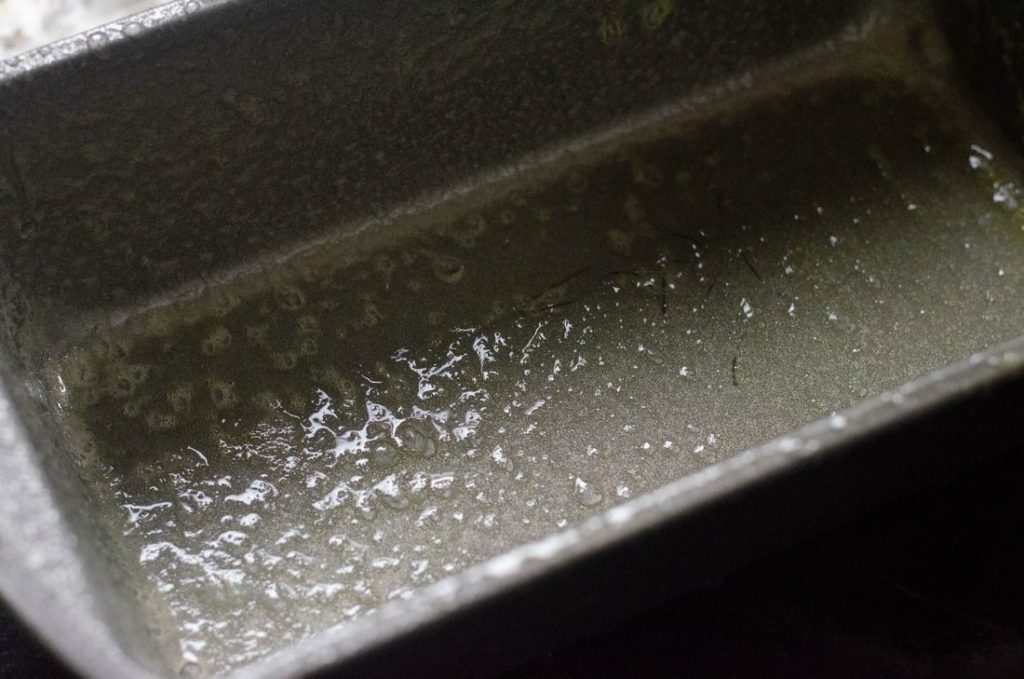 This allows for no bags spilled over in the pantry or losing needed ingredients. Now, if I could just find a few mini scoops that would be fabulous. The jar are from Ikea which work great for this idea. We will be picking up more soon for counter items.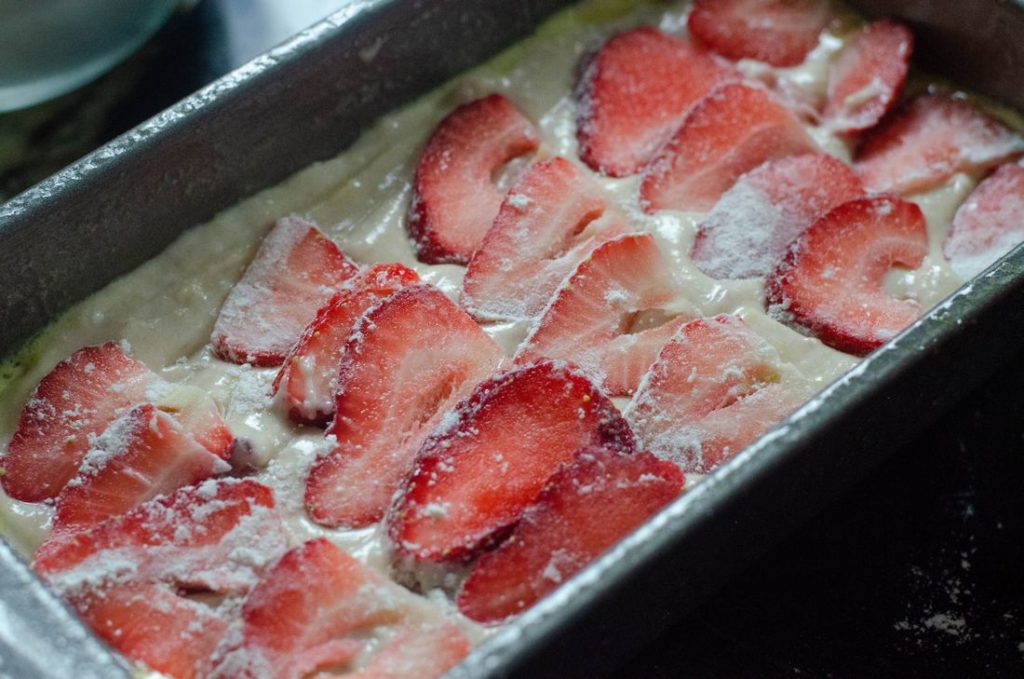 Easy quick bread recipes are great for holidays also. Making up a bread then wrapping it with some nice parchment paper and baking twine is a sweet custom gift to a family. Allowing them to share a slice of bread with coffee or hot chocolate with there family adds great memories.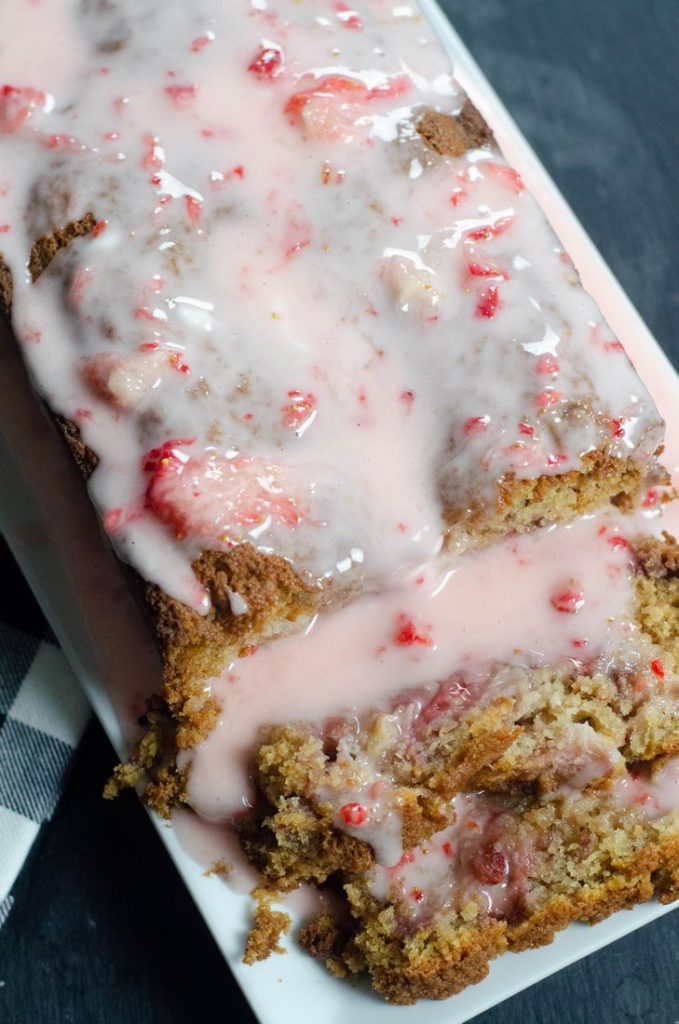 Why Sour Cream:
Iced Strawberry Bread is made with sour cream which creates a great flavor and moisture to the bread. It's crumbly and best to be serve with a fork on a plate rather than a slice of bread you would hold. The icing soaks in and adds the perfect sweetness to the bread. This is also how I make the banana bread because well sour cream is a secret treasure in bread.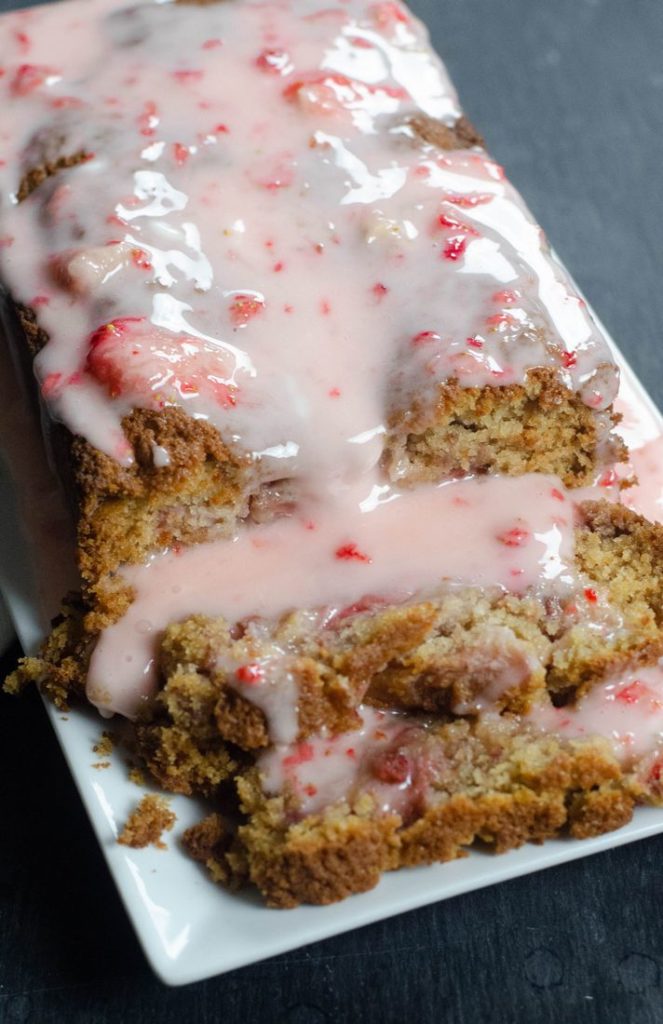 The bread takes about 10 minutes to mix up and a little over an hour int he oven to bake. The recipe can be easily broke down into mini loaves if your looking to serve this up at a party or give as gifts. The icing can also be placed in small jello shot cups to be topped at a later time. Hope you enjoy this recipe with friends and family!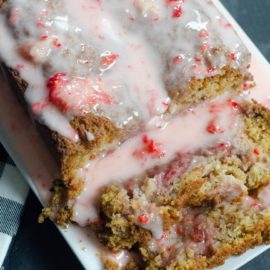 Iced Strawberry Bread
Bread baked in sour cream and strawberries for a perfect and simple breakfast bread.
Ingredients
1

stick butter; at room temperature

1 1/2

cups

all-purpose flour

1

teaspoon

baking soda

1

teaspoon

baking powder

10

strawberries

whole carton

1

cup

granulated sugar

2

large eggs

1/2

cup

sour cream

olive oil spray for baking pan

1

teaspoon

salt

3

tablespoons

lemon juice

1/2

cup

powdered sugar
Instructions
In the stand mixer bowl, add flour, sugar, baking soda, baking powder, and salt. With paddle attachment run on low to aerate. 

Add in eggs one at a time while mixing. Add in butter and sour cream. Once the dough resembles a batter add in five sliced strawberries. Reserving a few strawberries to top onto the top of the bread and two for the icing.

Preheat oven to 350 degree F. Grease baking loaf pan. Pour in batter and top with strawberries. Bake for 1 hour and 10 minutes until toothpick inserted comes out clean. 

Let cool for 5 minutes then remove from pan onto cooling rack. In the bowl of the stand mixer, add in powdered sugar, lemon juice, and two remaining sliced strawberries. Mix well till you have a nice thick icing. If your icing is too runny then add more powdered sugar. If the icing is to thick add a little lemon juice.

Once the bread has cooled pour icing over the top of the bread. Serve with coffee or hot chocolate.
Pin Me: