Irish Cream Iced Rum Bundt Cake
This post may contain affiliate links. Please read my privacy policy.
Holiday baking is probably on your agenda just like it is mine. This year I wanted to take a recipe for rum cake and add a little something I love to it. Irish cream is literally a favorite of mine. Why not drizzle a rum cake with it. This Irish cream iced rum bundt cake is fantastic for those holiday adult parties.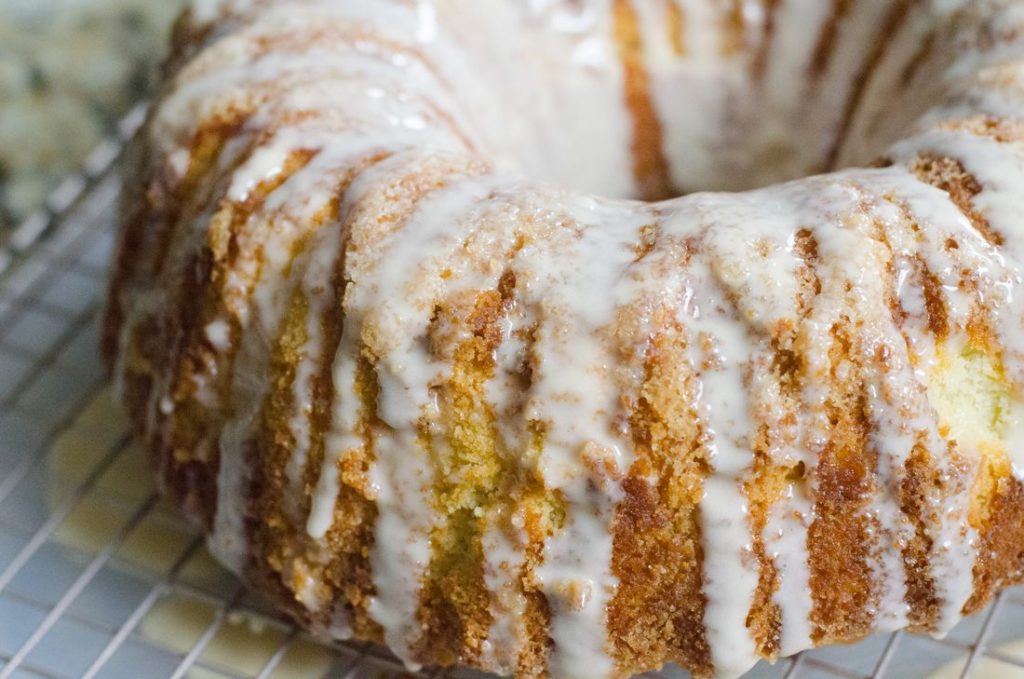 First, cake flour is a must when it comes to a holiday cake recipe. Texture literally is everything with a rum cake and cake flour will make it soft. Bundt cake recipes are a hit right now with holiday parties or gatherings in general. Hence, if you have a party to go to you might want to bake this rum bundt cake to take with you.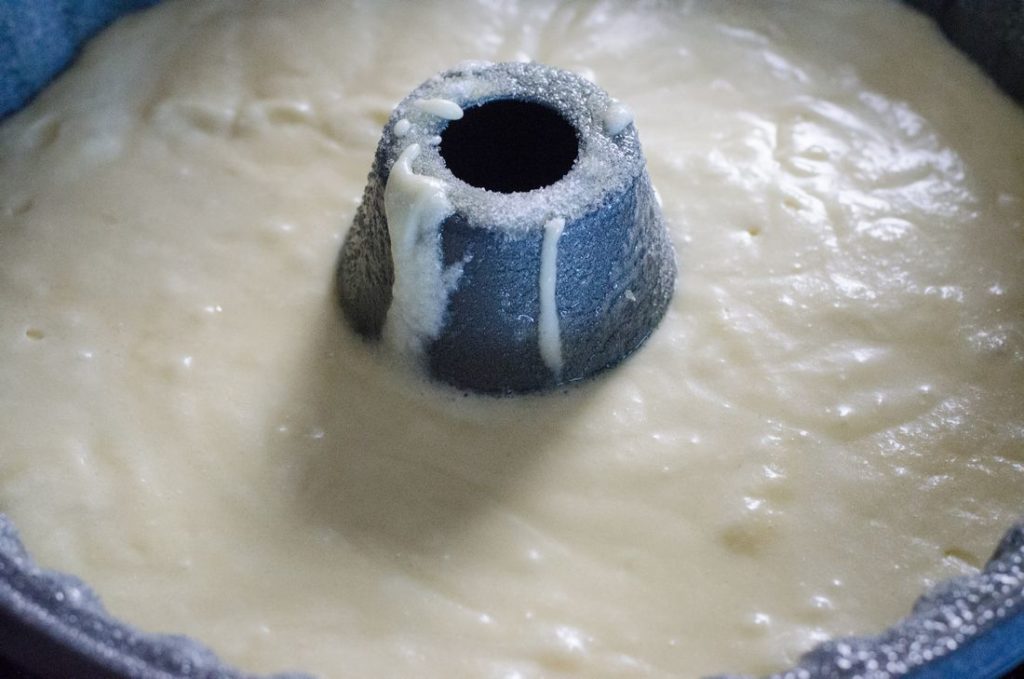 For the icing it's all about mixing the powdered sugar with Irish cream. However, you don't have to use Bailey's Irish cream. Any Irish cream of your choice will work. Additionally, a good bourbon cream can also be used.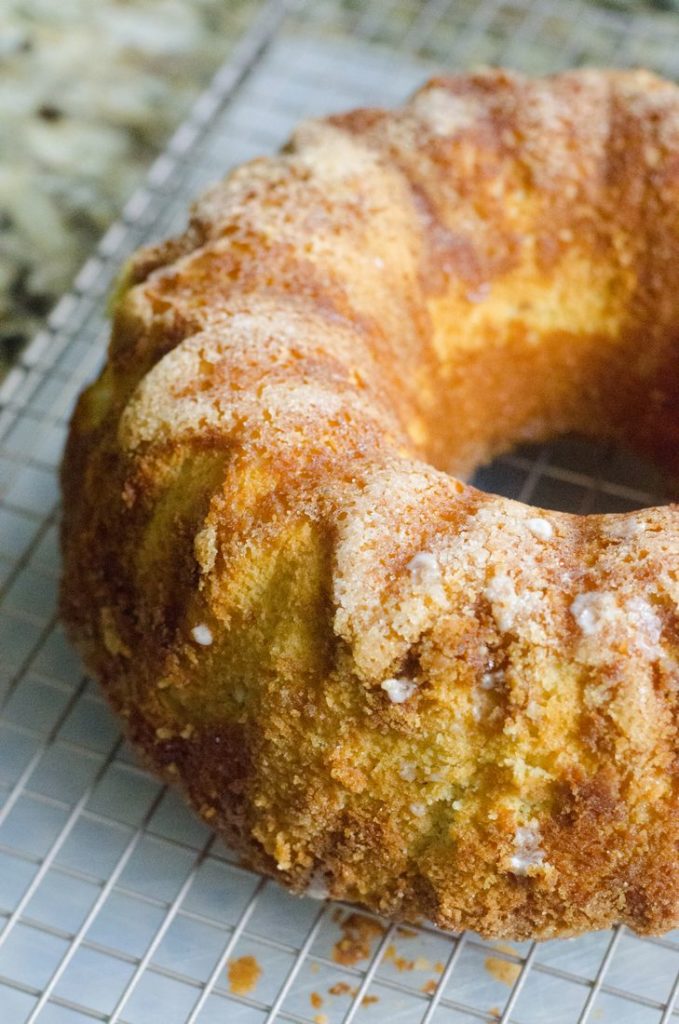 Furthermore, this bundt cake has a very buttery taste so make sure your cream pairs well with that. We served this up this Christmas Eve morning paired with latte's from Ghost Alley Espresso. Hence, we bought the beans and had them shipped for our espresso machine. So good!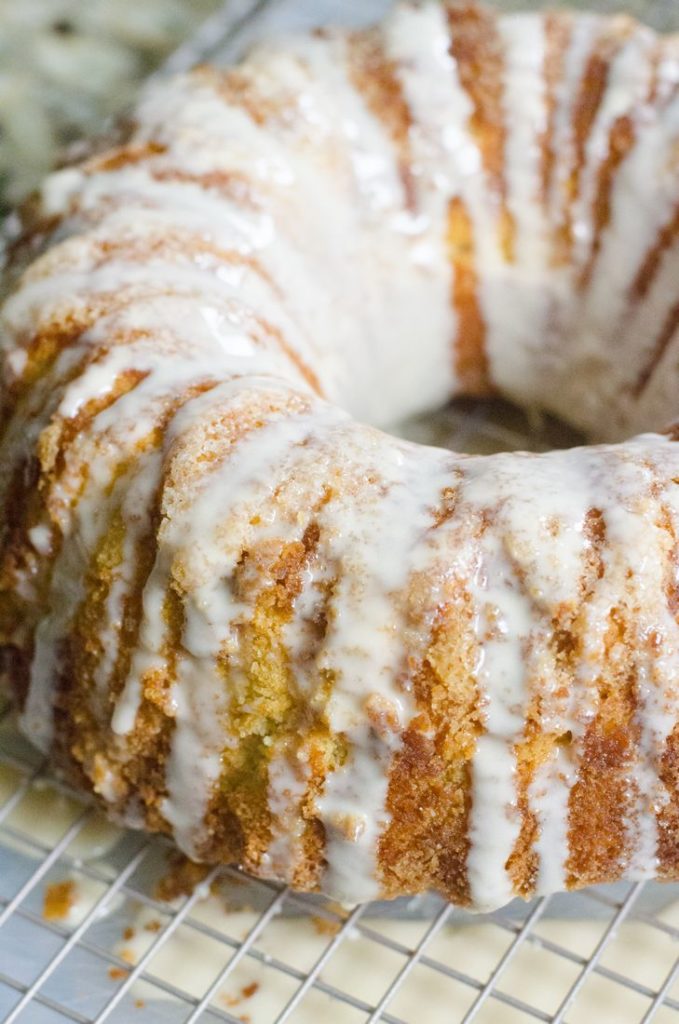 However, I couldn't find my old Barbadian rum cake recipe so I used this one from Gimme Some Oven. Though, I did make a few changes to the recipe and I did add in the Irish cream icing. The cake is fantastic though and I like to give credit to those that originally made the recipe.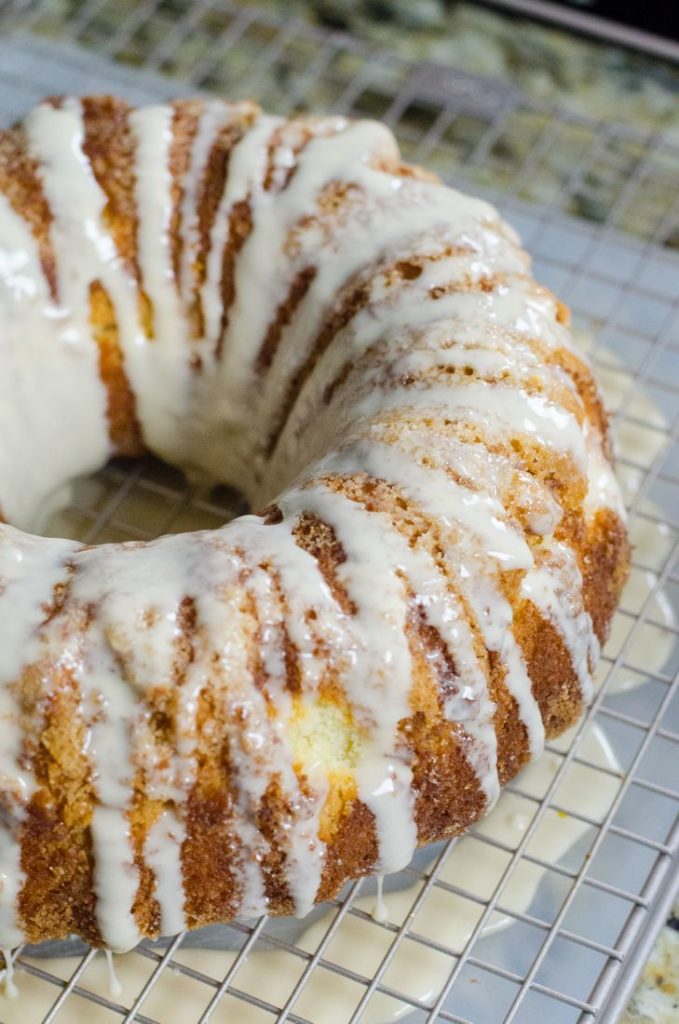 Additionally, this recipe for Irish cream iced rum bundt cake is wonderful for the holidays and for St. Patrick's Day. With the nod to the Irish cream it is a great dessert to add to your holiday table. What kind of bundt cake do you enjoy?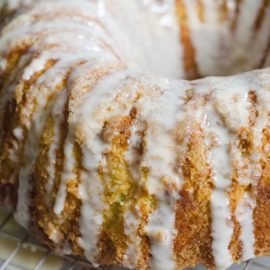 Irish Cream Iced Rum Bundt Cake
Rum bundt cake topped with Irish cream icing.
Ingredients
2 1/2

cups

cake flour

1 1/4

teaspoons

baking powder

1

teaspoon

salt

1/4

teaspoon

baking soda

1 3/4

cups

sugar

divided

1/3

cup

powdered sugar

13

tablespoons

unsalted butter

melted

1/2

cup

buttermilk

room temperature

1/2

cup

silver rum

3

tablespoons

vegetable oil

3

tablespoons

vanilla extract

6

large egg yolks

room temperature

3

large egg whites

room temperature

olive oil spray for bundt pan
For Icing
2

mini bottles of Irish cream

1 to 1 1/2

cup

powdered sugar
Instructions
Adjust oven rack to middle position and heat oven to 350 degrees.

Grease a bundt pan liberally with olive oil cooking spray. Add powdered sugar to the pan and be sure to shake all the way around the pan. (Be especially sure that the inner cone of the bundt pan is coated in sugar so that the cake does not stick.) Set aside.

In the bowl of the stand mixer, whisk together cake flour, baking powder, salt, baking soda, and 1 3/4 cups sugar until combined. Pour into a bowl and set aside.

In clean bowl of a stand mixer fitted with whisk attachment, beat egg whites at medium-high speed until foamy, about 30-45 seconds.  With whisk still running, add in the remaining 1/4 cup sugar.  Continue to beat until stiff peaks just form, about 2 to 5 minutes(this will depend on humidity in your area as when the peaks will form). Transfer the whipped egg whites to a separate bowl and set aside.

In bowl of the stand mixer, whisk together melted butter, buttermilk, rum, oil, vanilla, and yolks until combined. Using the whisk attachment again, slowly add the flour mixture to the bowl a little at a time. Mix until the ingredients are just incorporated. Stop the mixer and scrape whisk and sides of bowl. Return mixer for about 30 seconds.

Remove bowl from stand mixer. Fold about 1/3 of the whipped egg whites into batter until just combined, then add the remaining whites and gently fold in until no streaks remain. Do not over fold and do not stir.

Pour the batter evenly into the powdered bundt pan. Bake for 45 minutes or until a cake tester is inserted into the middle of the cake comes out clean. Remove from oven and let cool for 5 minutes. Poke holes with a tooth pick or small straw around the cake. Pour 3 tablespoons melted butter over the cake. Let sit for 5 more minutes.

Take a butter knife and make sure to remove the cake from the sides of the pan. Place upside down on to a cooling rack. Let cool for 10 minutes. Serve immediately, or cover until ready to serve.
For Icing:
In a bowl, mix in two mini bottles of Irish cream along with powdered sugar. Start with one cup of powdered sugar and add more as needed. Whisk until you have a thick but still runny consistency. 

Pour over cake drizzling to cover both the inner and outer sides of the cake. Serve.
Pin Me: