Spice Jar Printables Pantry Organization
This post may contain affiliate links. Please read my privacy policy.
With all the Marie Kondo hype lately it seems everyone is in the organization mood. The one place for me that sparks joy is my kitchen. Honestly, a year ago I completely redid the pantry but what I did just didn't work. This is where my Spice Jar Printables and pantry organization come in.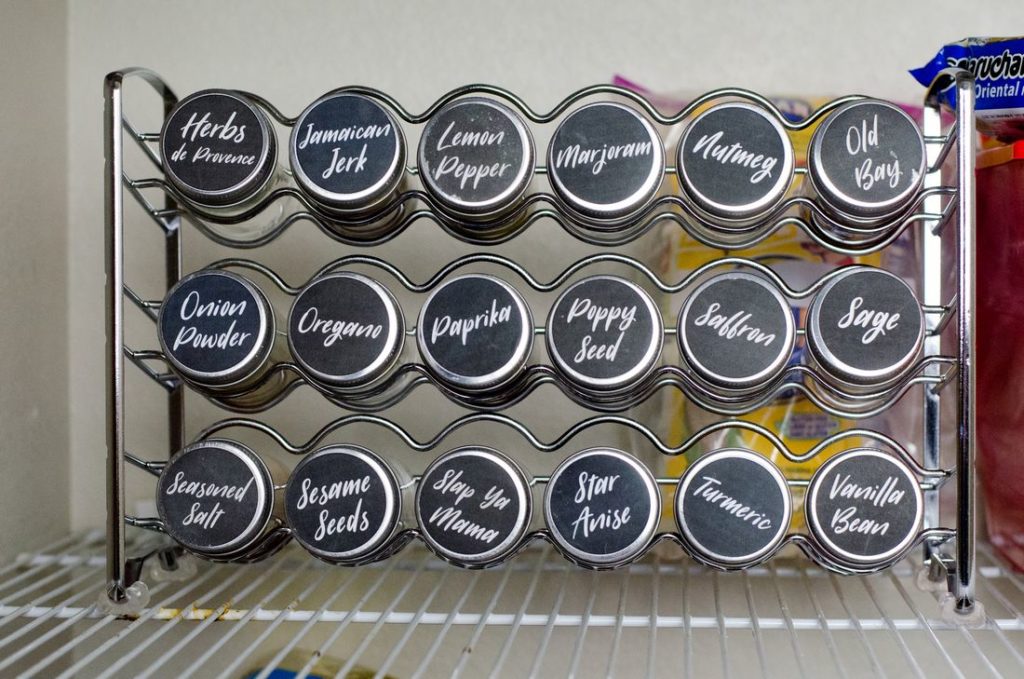 After a year of trial and error I found out what I actually used in my pantry. Between weebles and find flour all over my pantry floor it was time to try something other than bins. While, bins did work for some products it just wasn't great for other.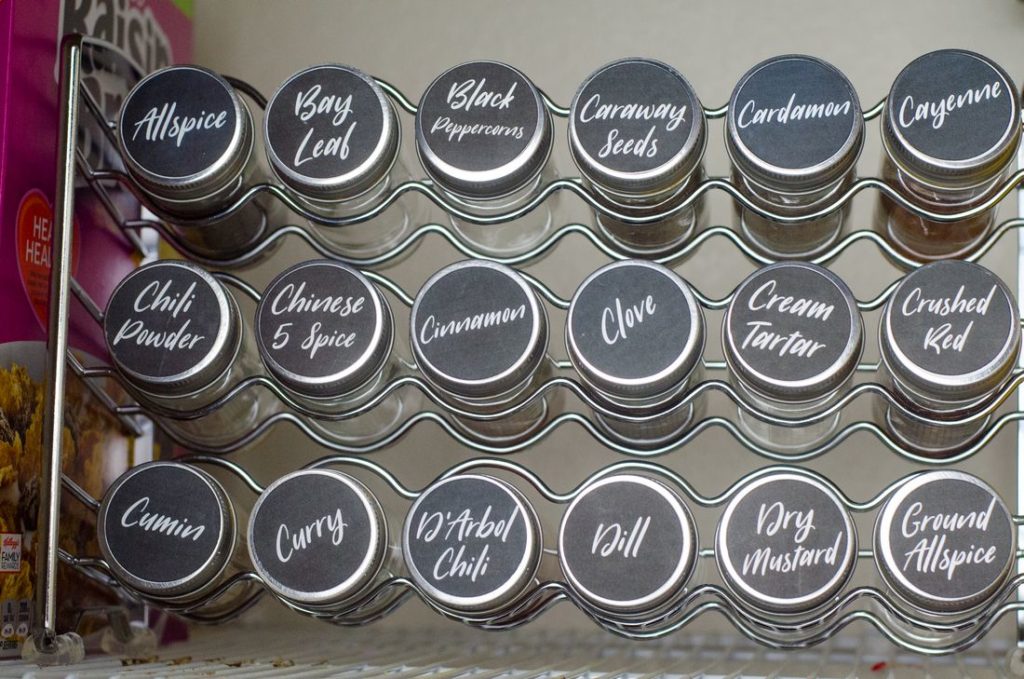 The Spice Rack
The first item I decided to conquer was my not so spark joy spice bin. This spice bin looked like a complete disaster. What you see below is a picture after a good portion was removed. First, this is the spice rack I purchased in order to organize my spice bin. Second, I designed the labels you see above for each spice that I did use. Hence, I left out the spices that I do not use.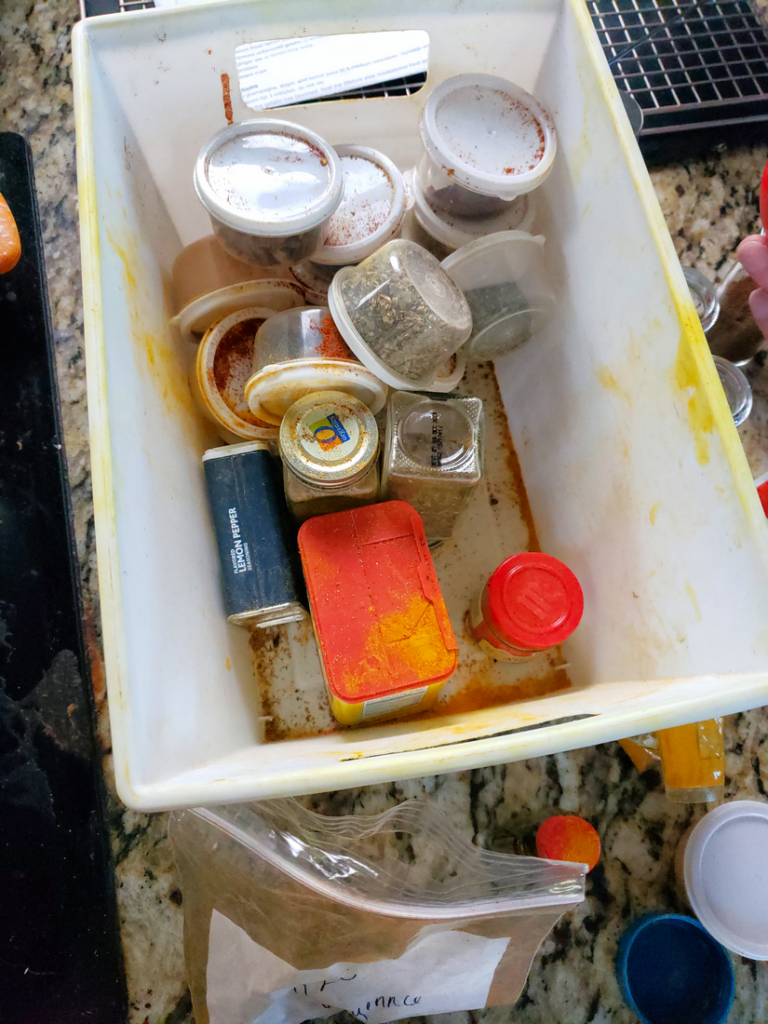 We used a funnel for the spices with a skewer to help some along. The spice jar printables that are listed below have the spices that are shown here. Additionally, spices of all kinds are listed too. This way you have the chance to choose what spices you would like for the jars.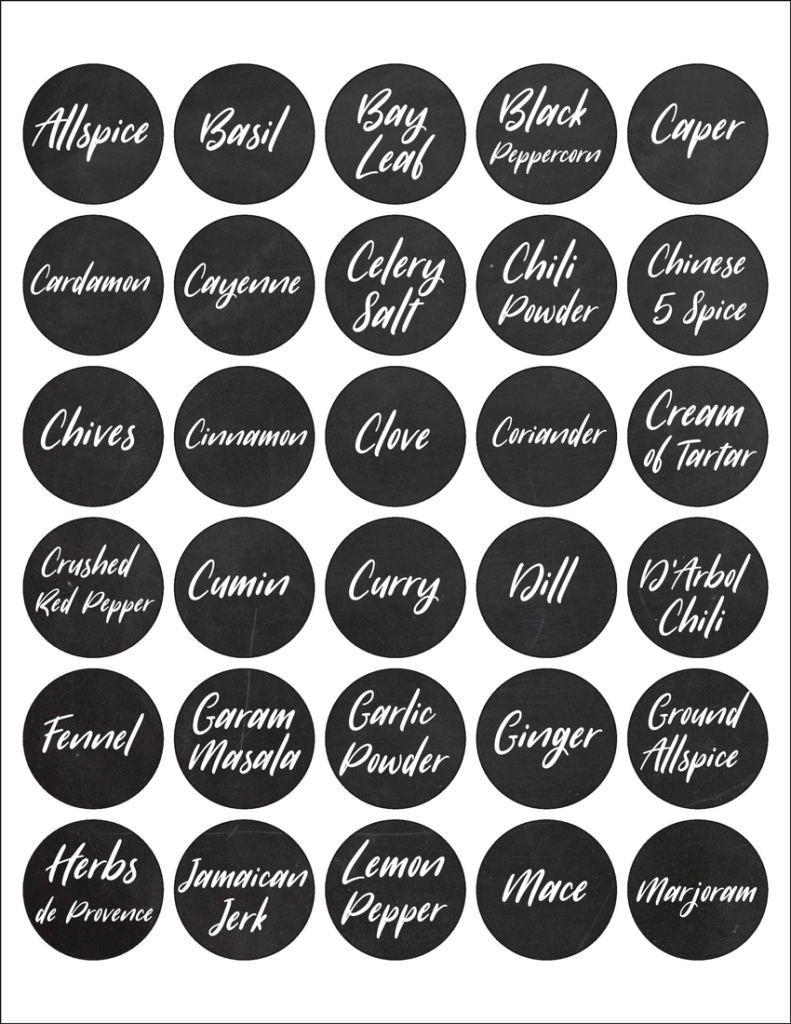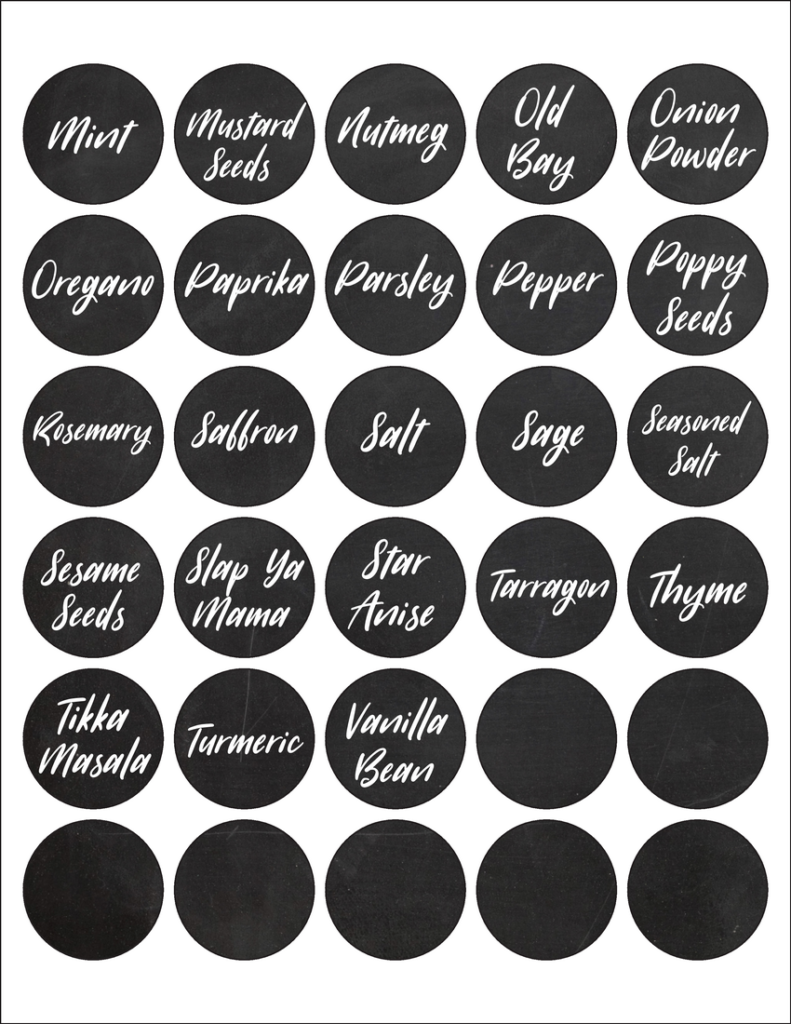 A few of the circles are blank for additional spices to be added. In order to do this a program like corel paint shop pro or adobe will be needed to edit the PDF. The font used is Sugarstyle Millennial.
Most of the spices we buy are organic. Sometimes we buy stuff like slap ya mama or old bay for specific dishes we make. The rack can go into the pantry. Additionally, it can sit on the counter top or be placed into a cupboard.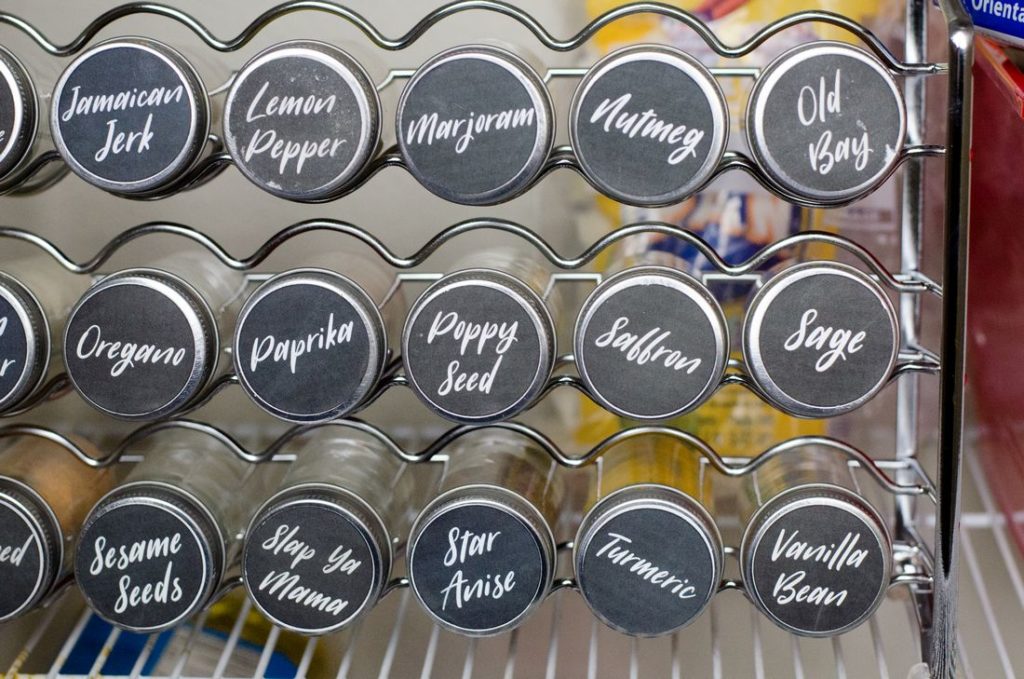 If you have a cupboard dedicated to spices this is a fantastic way to organize them. Hence, think about how easy the process will be now when cooking. Often a lazy susan is used but those are not for me. They get too cluttered.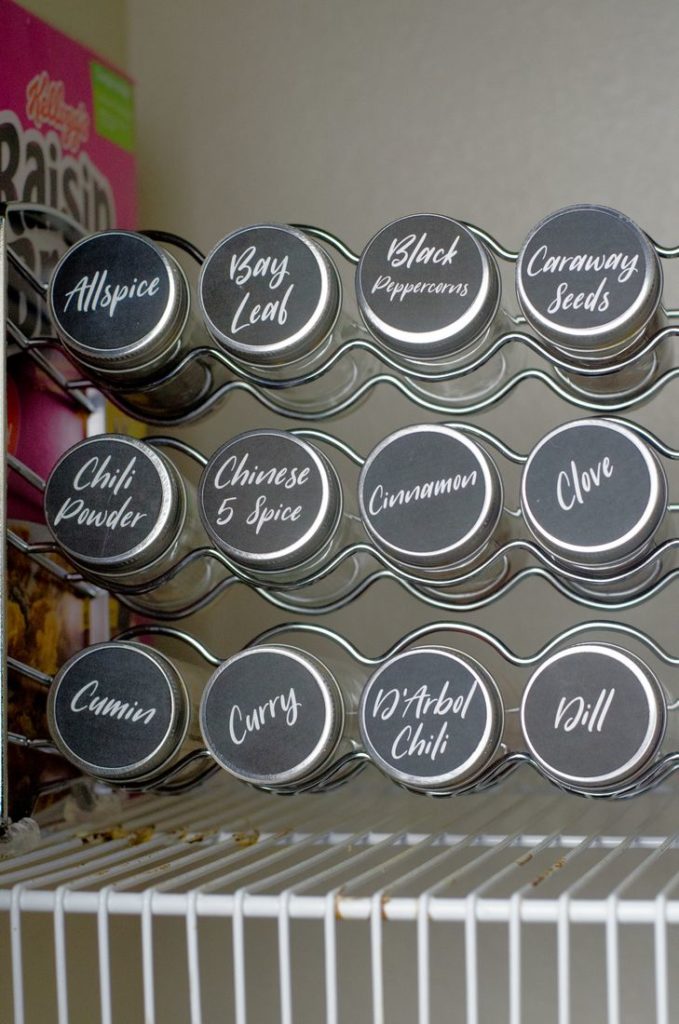 When the jars need cleaning I was the jars in the dishwasher. When it comes to the lids I just wipe out underneath the caps with a rag so the stickers don't get wet. If they do happen to get wet you can always print more. These stickers were printed on matte sticker paper for a specific look.
Pin Me: