This post may contain affiliate links. Please read my privacy policy.
Last week I posted about my spice jar label pantry organization. This week I bring you the next part of my pantry organization. After doing the spice labels the bins for the bin pantry organization were added. Each bin holds items that are used the most that would not fit into seal tight jars.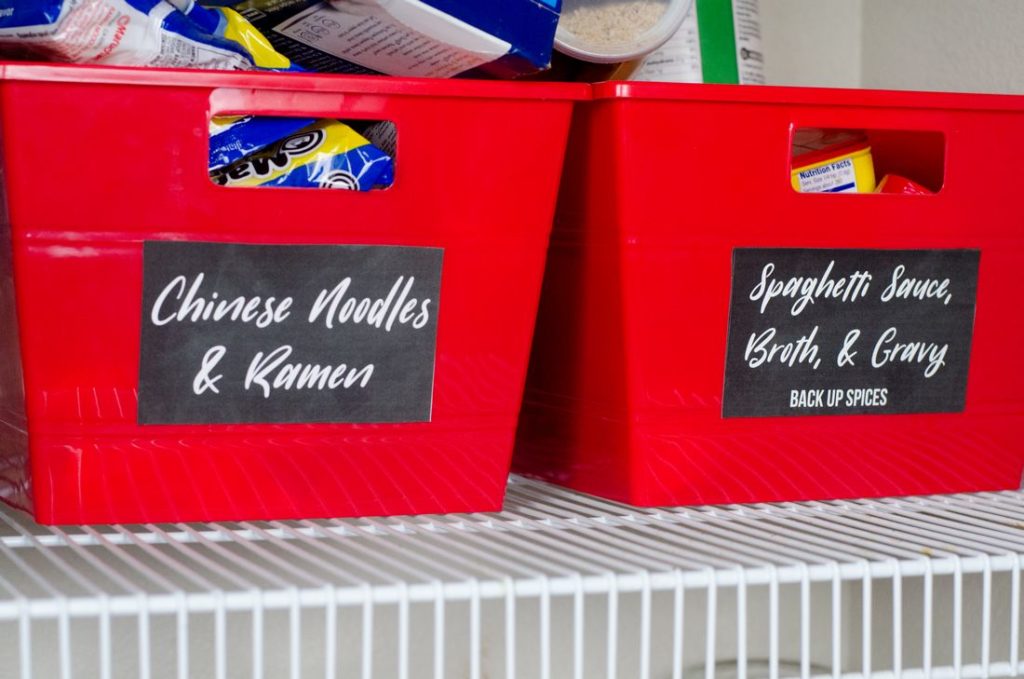 The Labels:
Below the blank chalk board labels will be shared with you. These can be uploaded into paint shop pro or adobe photo shop to add the text you would like. I used sugarstyle for my labels. I also like magnolia sky font for my jars. It's best to know what you really use week to week when creating the labels.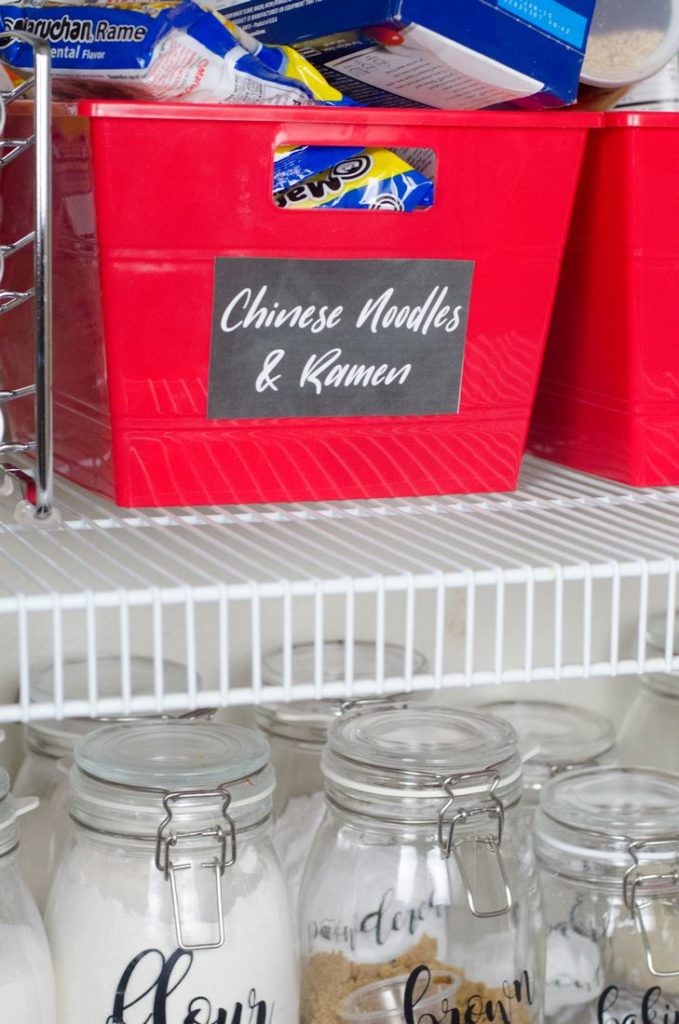 The Cans:
For us those sections are noodles, broth, spaghetti sauces, and other items that didn't also fit on the can rack. We purchase a can rack to hold 36 cans that works wonderfully with the bins and jars. We placed it along side one of the spice racks to save room. This eliminated several bins that we were using before.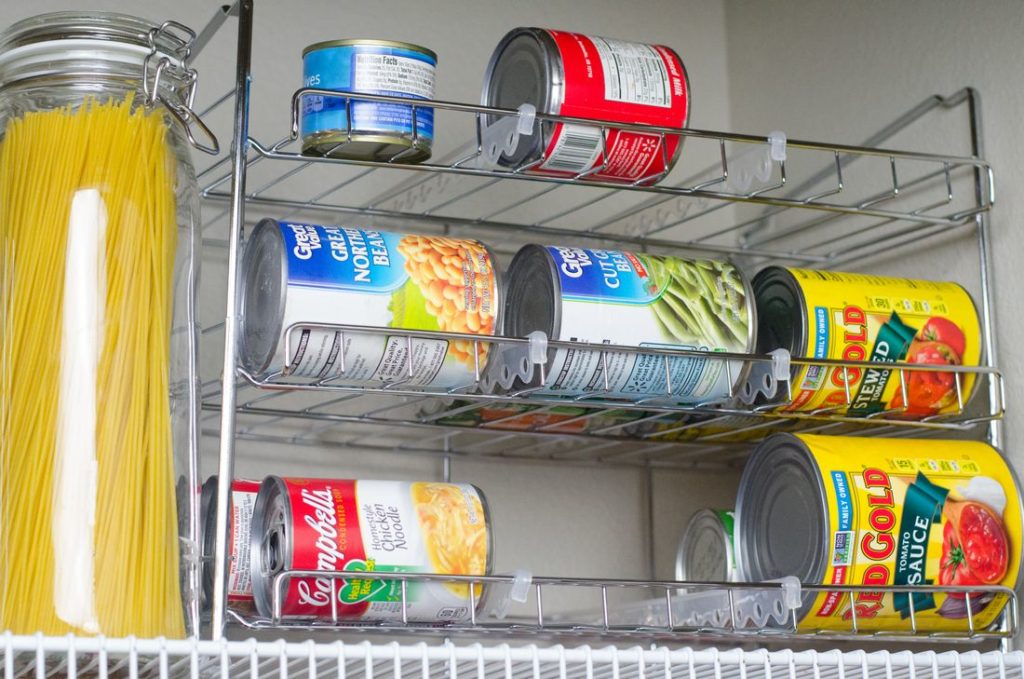 As you can see above we put soups, beans, and tomato sauces on the rack. Additionally we used it for some canned vegetables. The rack is nice and visible so there is no digging into bins. This saves me so much time when trying to cook.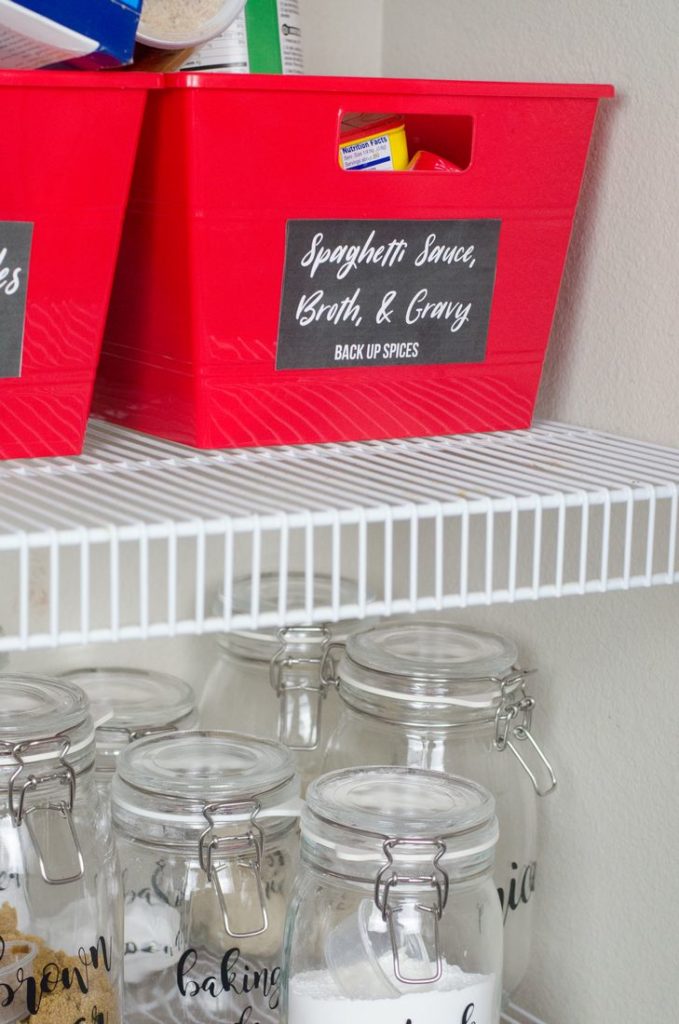 Organization:
It's really tough to cook when the pantry is a disaster. This is what inspired me to organize the pantry it with a flow that works. Lately, the Marie Kondo has been all the hype with things that spark joy. That being said my kitchen sparks joy for me. Though, the pantry did not. It was frustrating to find anything. Now, it's a breath of fresh air.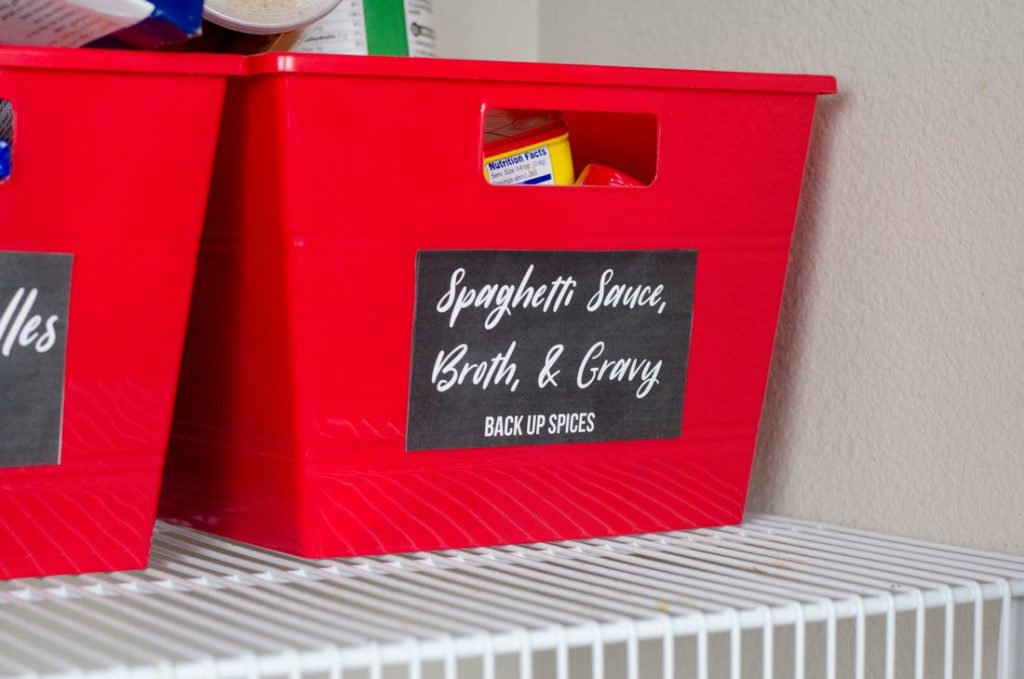 For the stickers I used full sheet sticker paper. For the bins I picked them up at Dollar Tree. This time of year is perfect for that as they have all the organization items on the shelves. Bin Pantry Organization is perfect for snacks, noodles, broth, gravy packets, and peanut butter and jelly.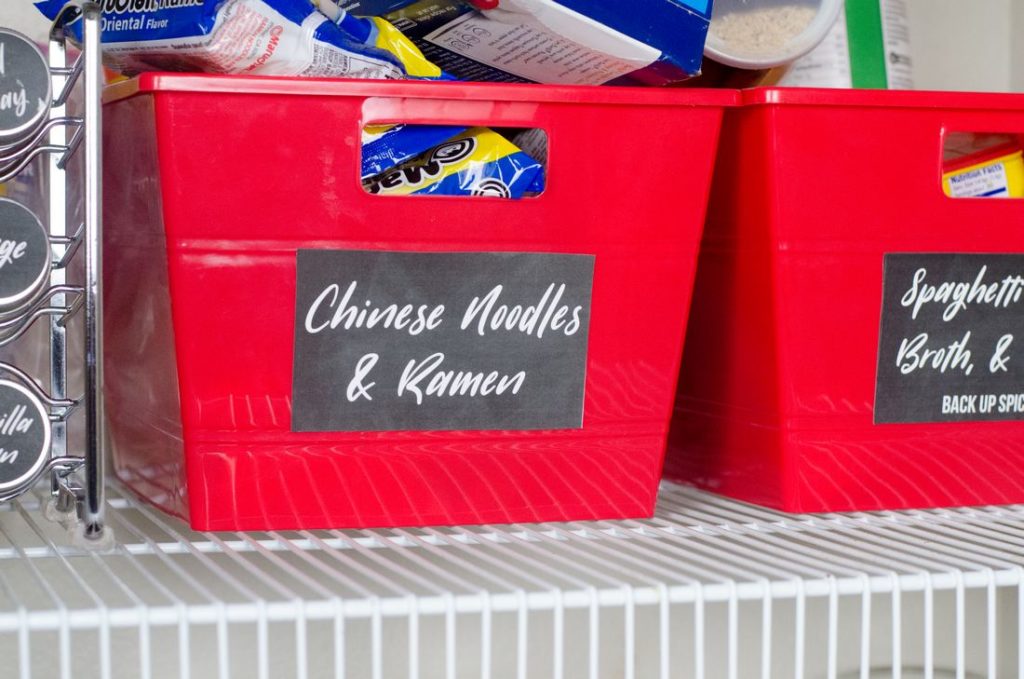 You can check out the spice jars with printable labels if your interested in it too. Follow along for one more post next week on how I used seal tight jars for the rest of the pantry items. Some SVG files will be available! Download the chalk board stickers here.
Pin Me: