This post may contain affiliate links. Please read my privacy policy.
Drunken Leprechaun is the perfect boozy drink for St. Patrick's Day. Great way to celebrate with drinking a green cocktail. This cocktail is made with blue curacao, orange juice, and vodka.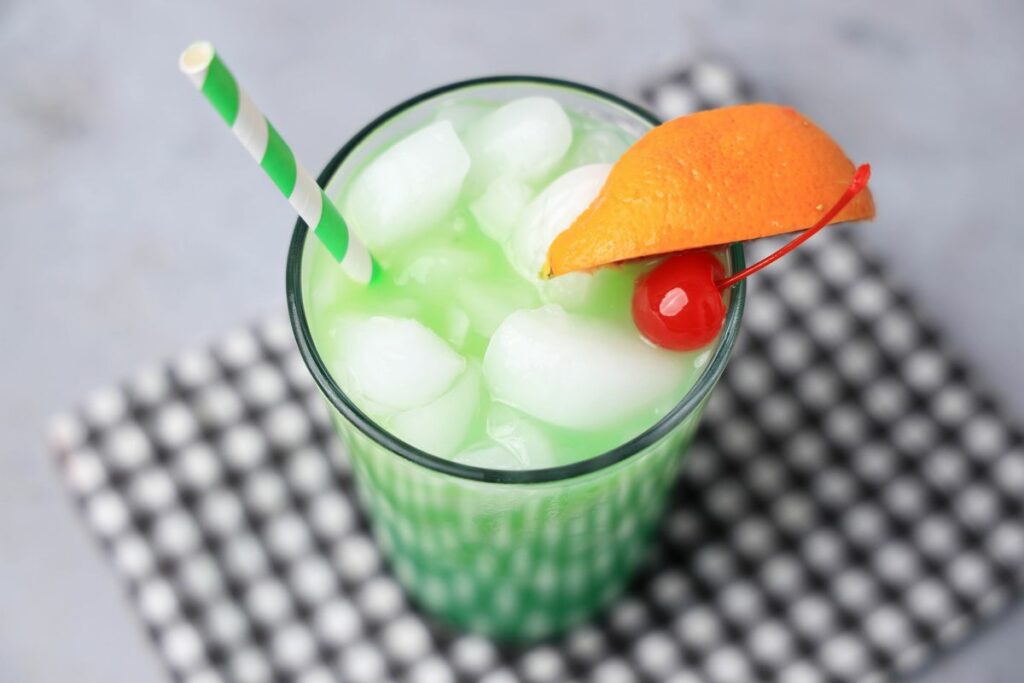 This is a fun drink to make as while making it the orange and blue changes to green. Make this party cocktail for St. Patrick's Day. Wow guests as the cocktail changes brightly green.
No special equipment or shaker is need to make this Leprechaun drink. Just four ingredients inside this simple cocktail. Ice, blue curacao, orange juice, and ice. No food coloring is in this cocktail.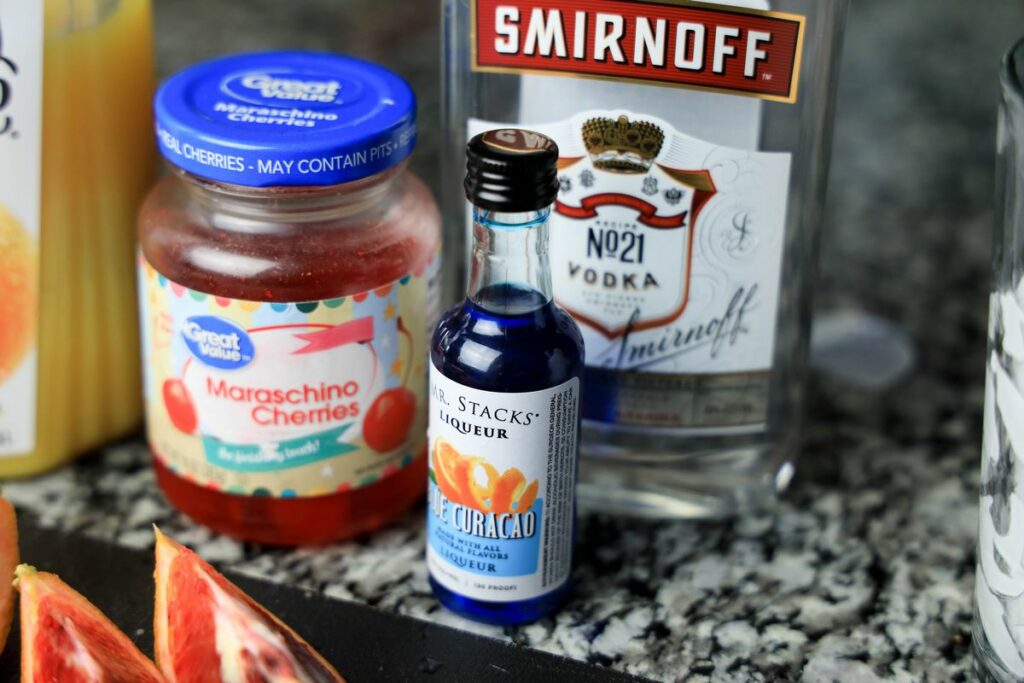 Place the ice into the glass. Pour in the orange juice and vodka. Give the cocktail a good stir. Add in the blue curacao into the drink. Stir and watch it turn green!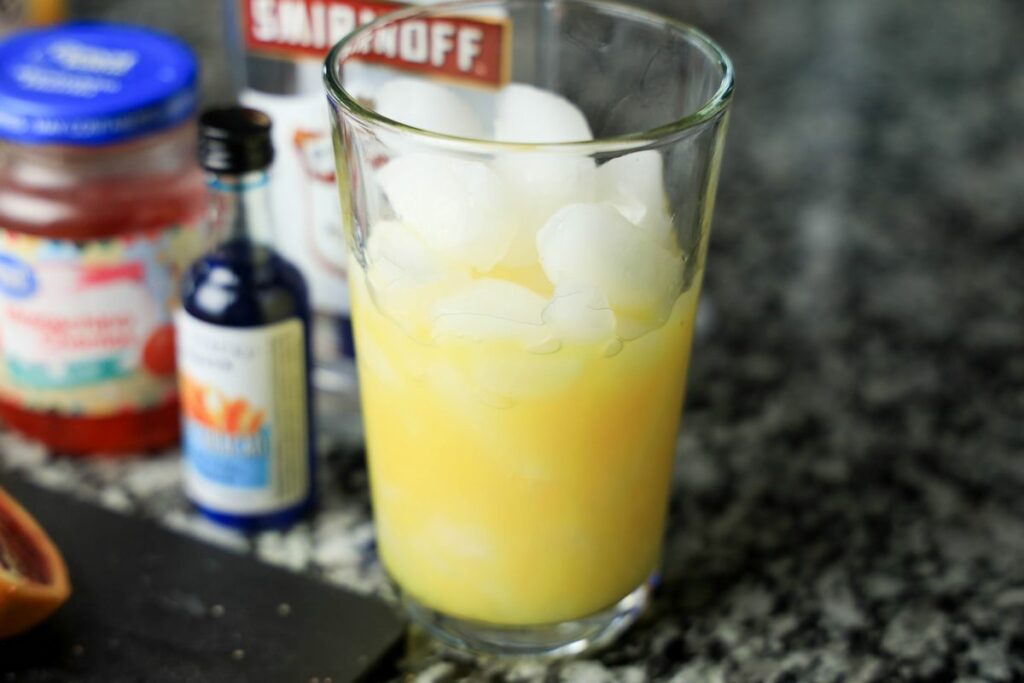 For the orange juice I use simply orange. Use a brand you love and trust. We use the pulp free version. Though it doesn't matter the brand just make sure it's orange juice and not something like SunnyD.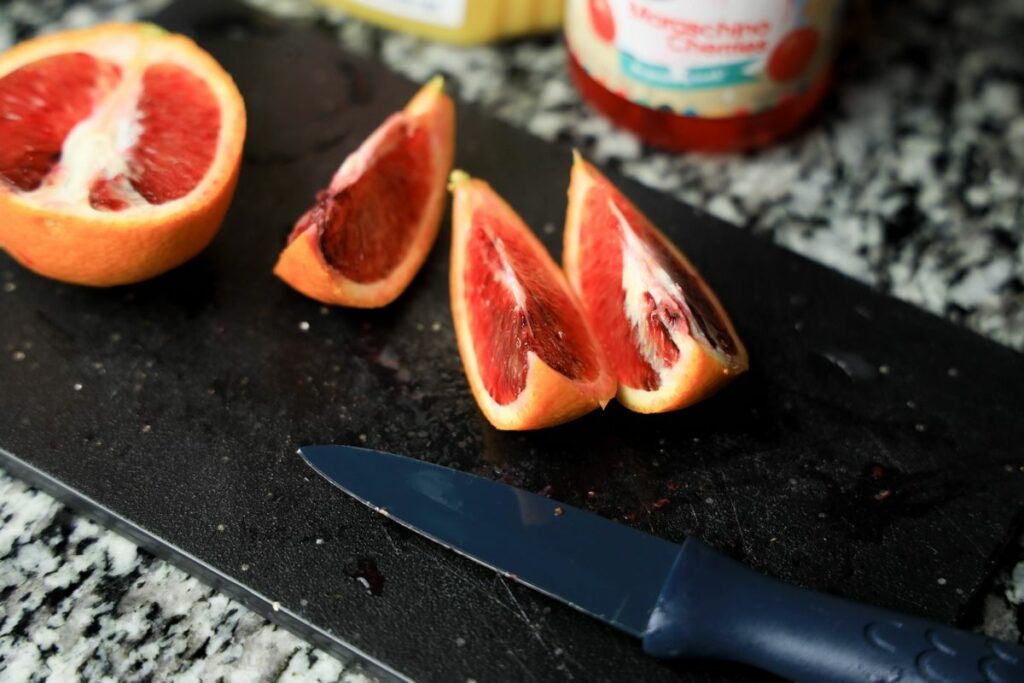 Slice a blood orange into wedges. Cut across the wedge and place on the glass. I like to serve this with blood oranges because they have such great flavor. Top off with a maraschino cherry.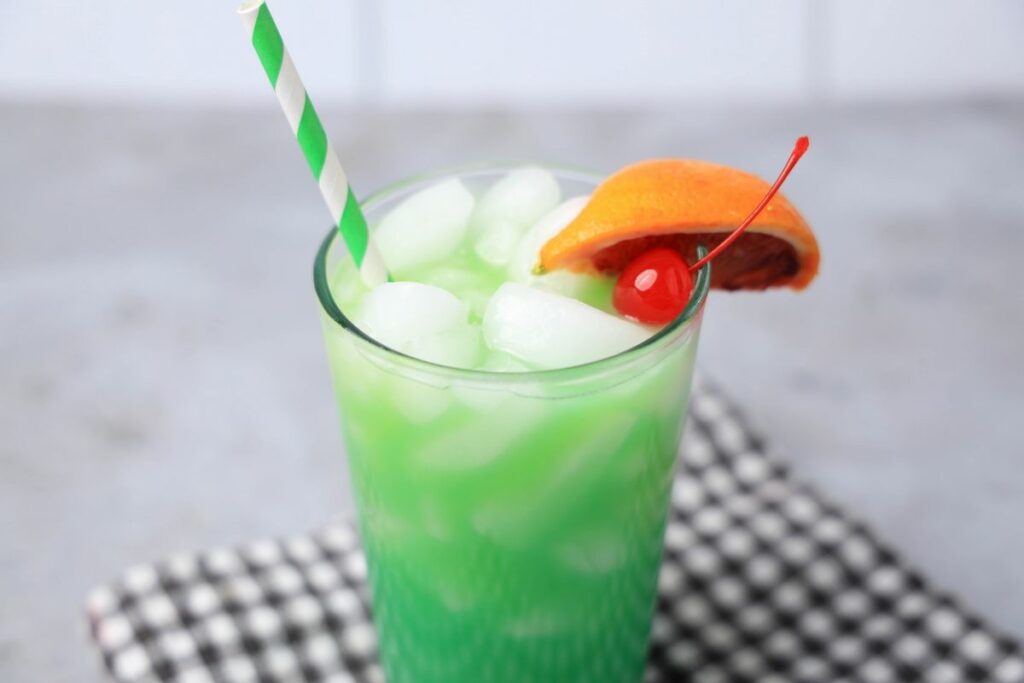 This drunken leprechaun drink needs to be made when ready to drink. It's not a drink I would make in advance. I'd make it in front of guests for the wow factor of the color change.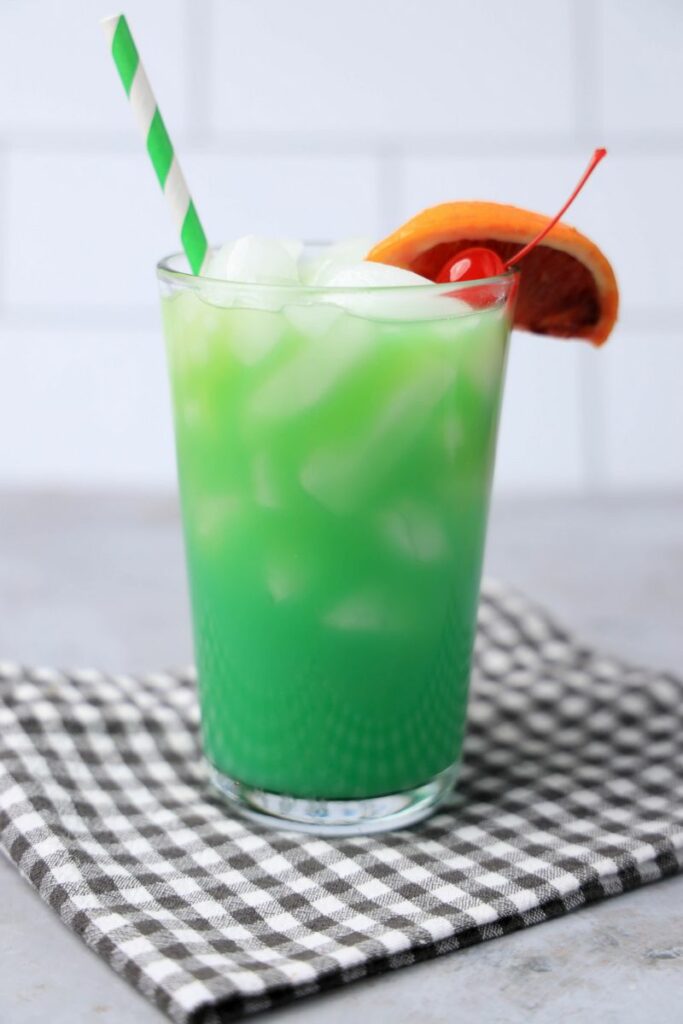 Variations
Make this with different toppings. Add some edible flowers to make it a great cocktail drink for Earth Day. Top with cranberries for a fun colored Christmas cocktail drink.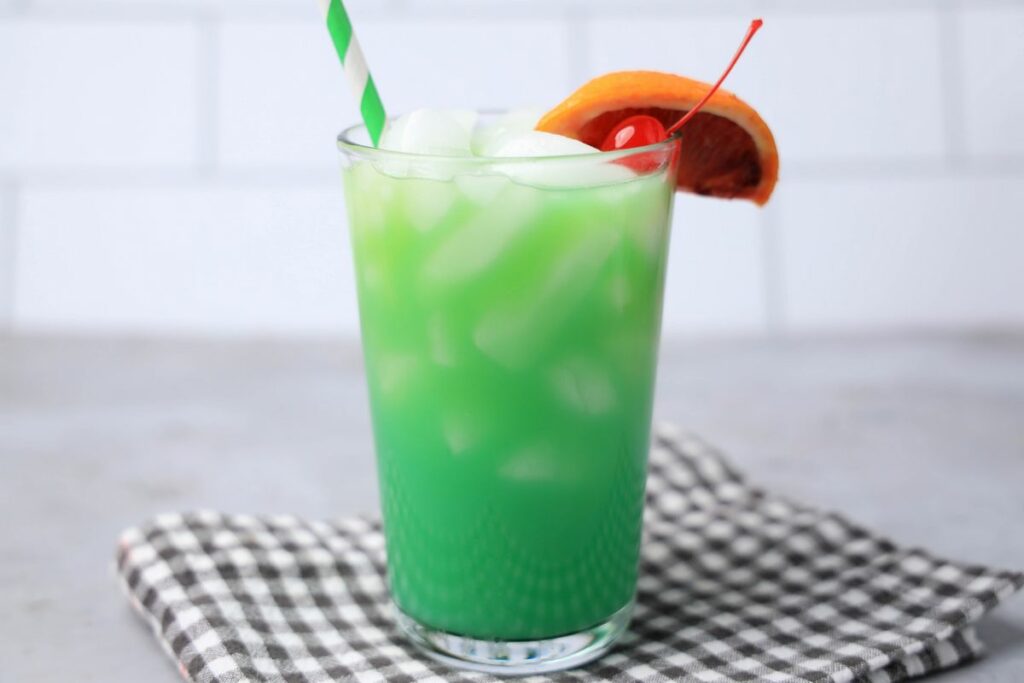 Serve this up at a party for St. Patrick's Day. It's tasty and fun with the green colors in celebration of the holiday. Mixes easy but a nice stirrer for cocktails is helpful.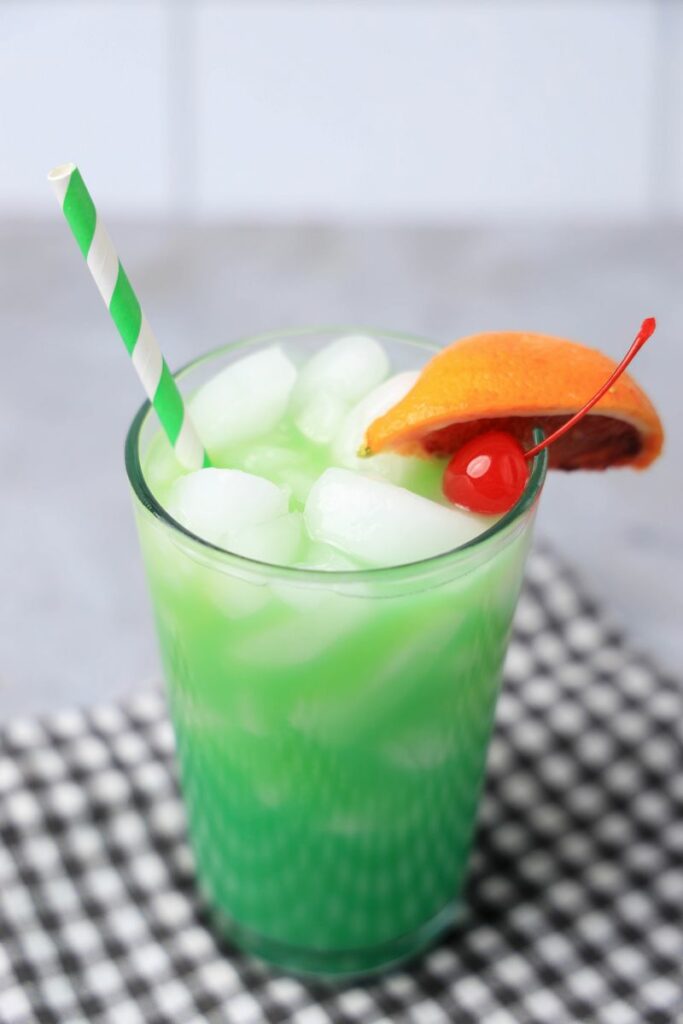 On top of being gluten free this drink is also dairy free. Nice all the way around for whom ever it's being served to. Check out a few more cocktails below.
Cocktail recipes: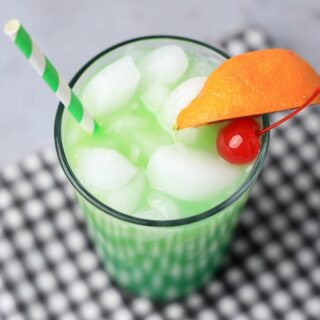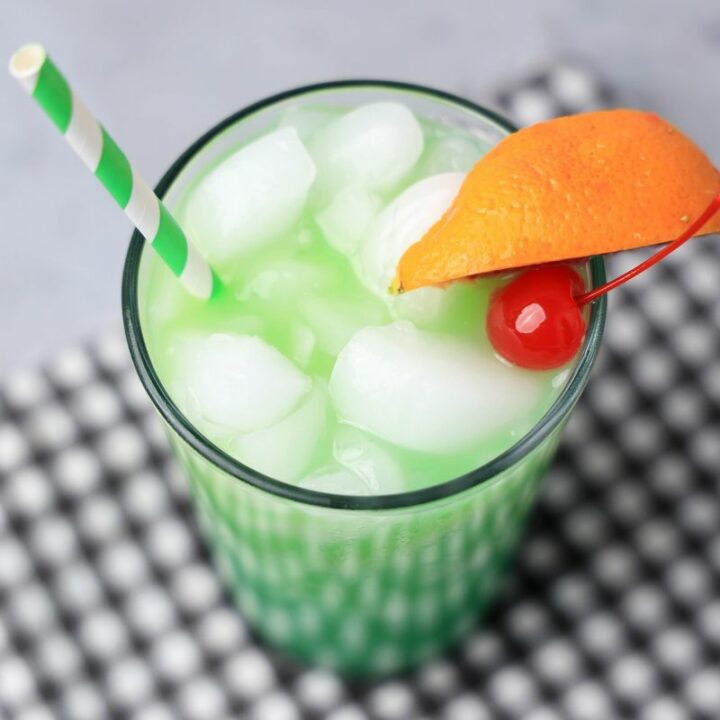 Drunken Leprechaun
Geen drink with orange juice, vodka, and blue curacao.
Ingredients
1 1/2

cups

orange juice

1

oz.

blue curacao

1 1/2

oz.

vodka

1

maraschino cherry

1

blood orange wedge

Ice
Instructions
Add ice to glass. Pour in orange juice. Add in vodka and stir.

Pour in blue curacao and stir well.

Top with a blood orange wedge and maraschino cherry. Serve cold.

Pin Drunken Leprechaun