Slow Cooker Italian Meatball Subs
This post may contain affiliate links. Please read my privacy policy.
Slow cooker Italian meatball subs is an easy weeknight dinner. Piping with flavor and made with simple ingredients these slow cooker subs are perfect for on the go dinners.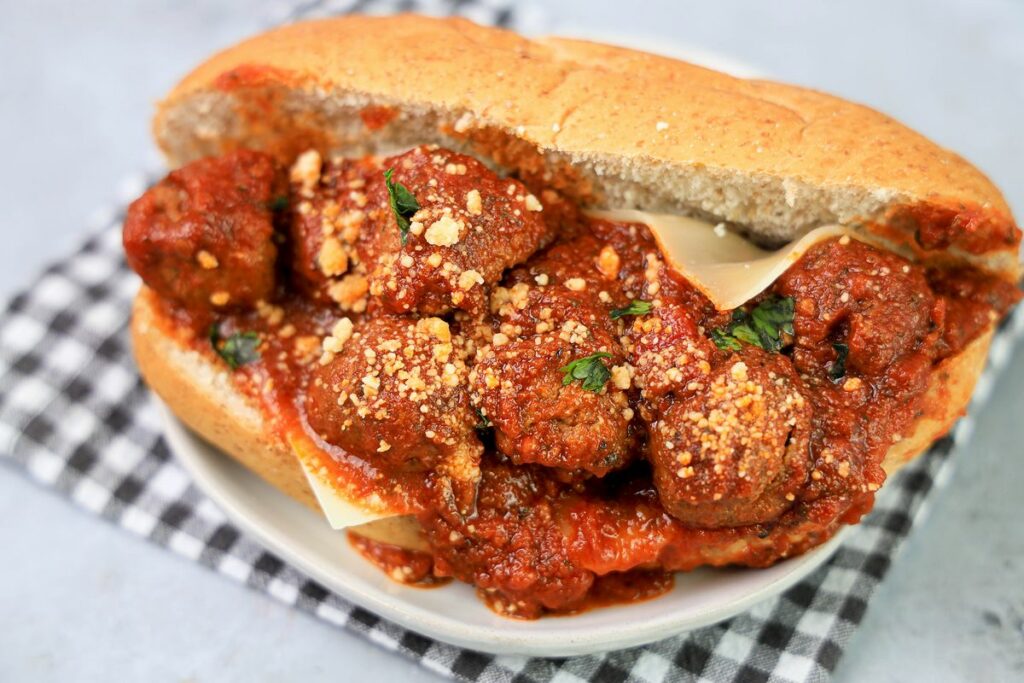 Make meatball subs for an easy dinner at home or wrap them up in foil and take on the go. Use provolone or mozzarella cheese for extra flavor on the meatball sandwiches.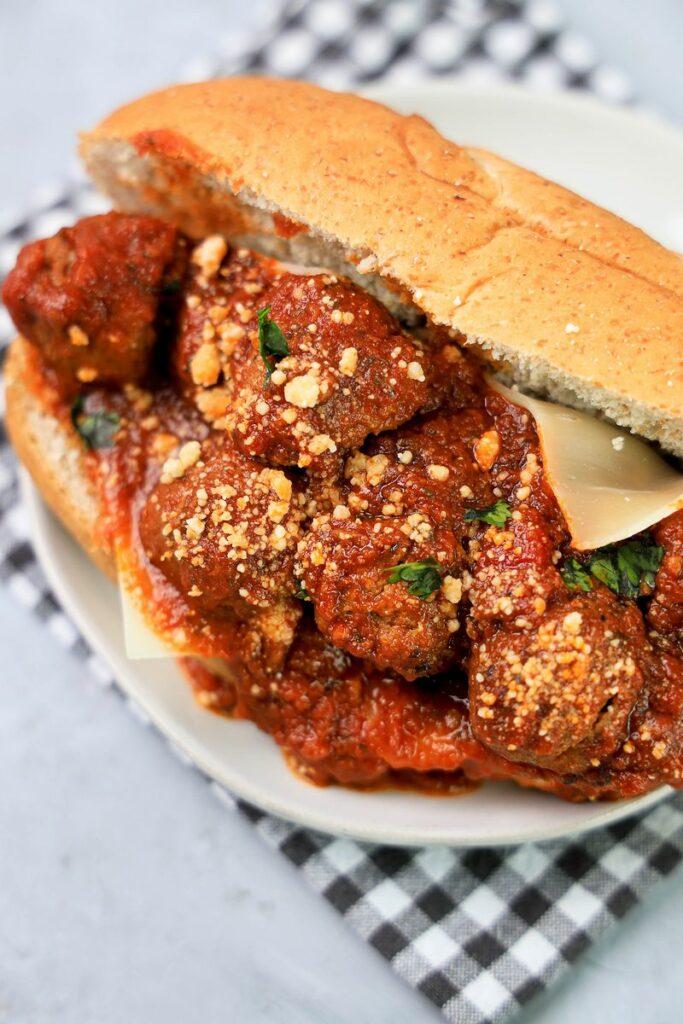 Slow cook the meatballs in a slow cooker or crock pot. I have a crock pot with non stick so it's helpful when making red sauce. I like to use a good spaghetti red sauce from a jar.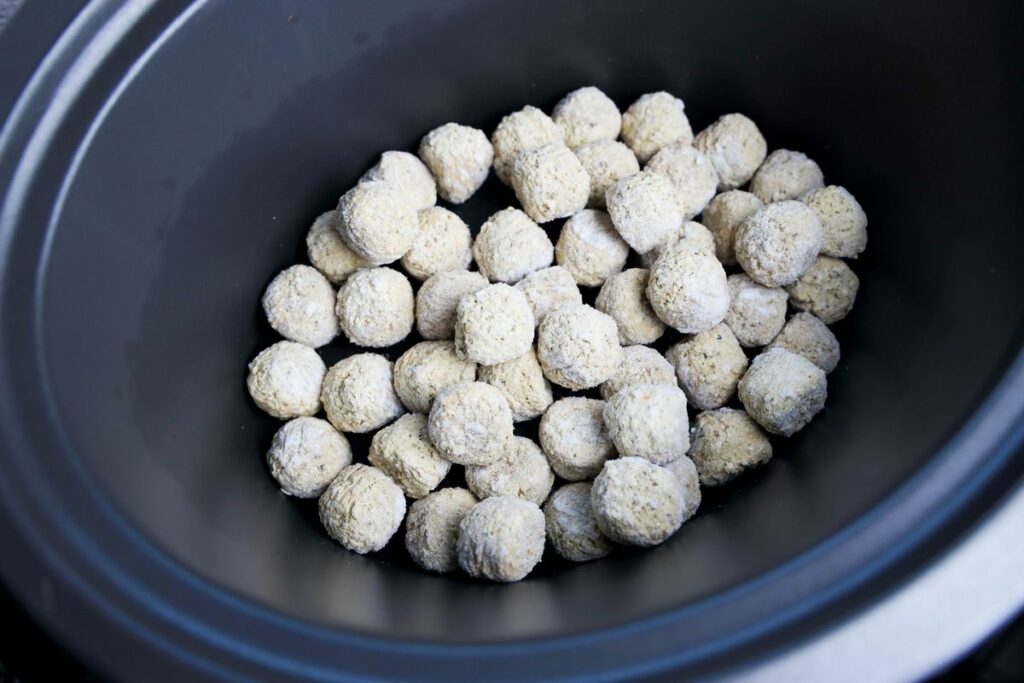 Place the frozen beef meatballs into the slow cooker. I use beef meatballs but Italian style meatballs can be used as well. I just like the beef to take on the flavors of the sauce.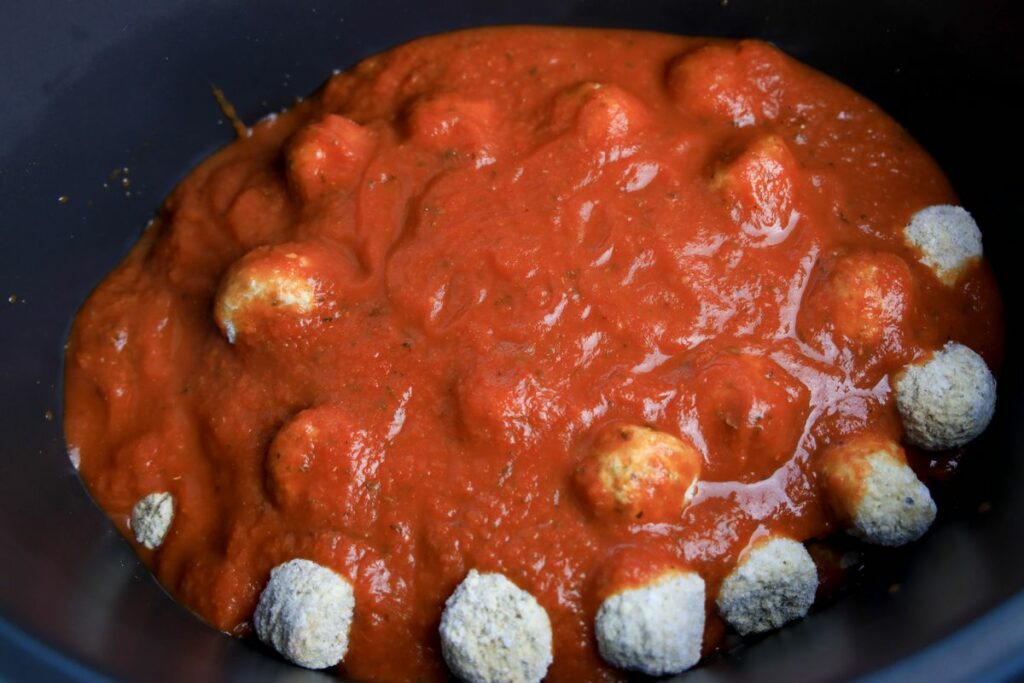 Pour the red spaghetti sauce in over the top of the meatballs. I use Target store brand red basil sauce. Choose your favorite sauce for the frozen meatballs.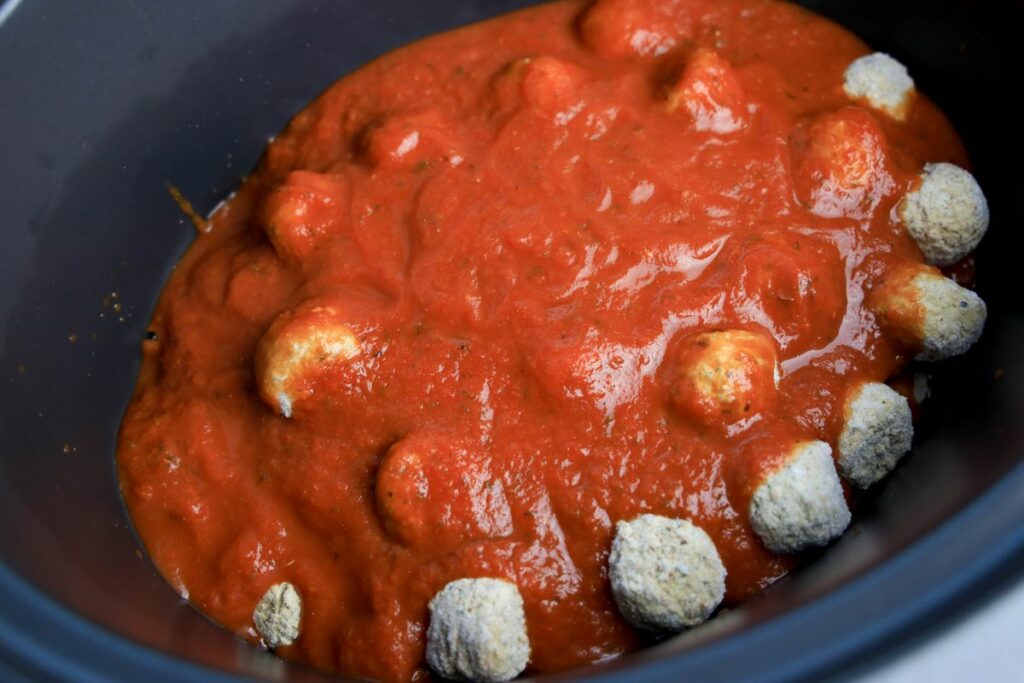 Stir the sauce into the meatballs until the meatballs are coated. Turn the slow cooker or crockpot onto high for two hours or low for 4 hours. I like to do 2 hours and stir every 30 minutes.
Once the sauce has darkened and the meatballs are heated all the way through then it's time to make the slow cooker Italian meatball subs. Cut the bread and layer with cheese.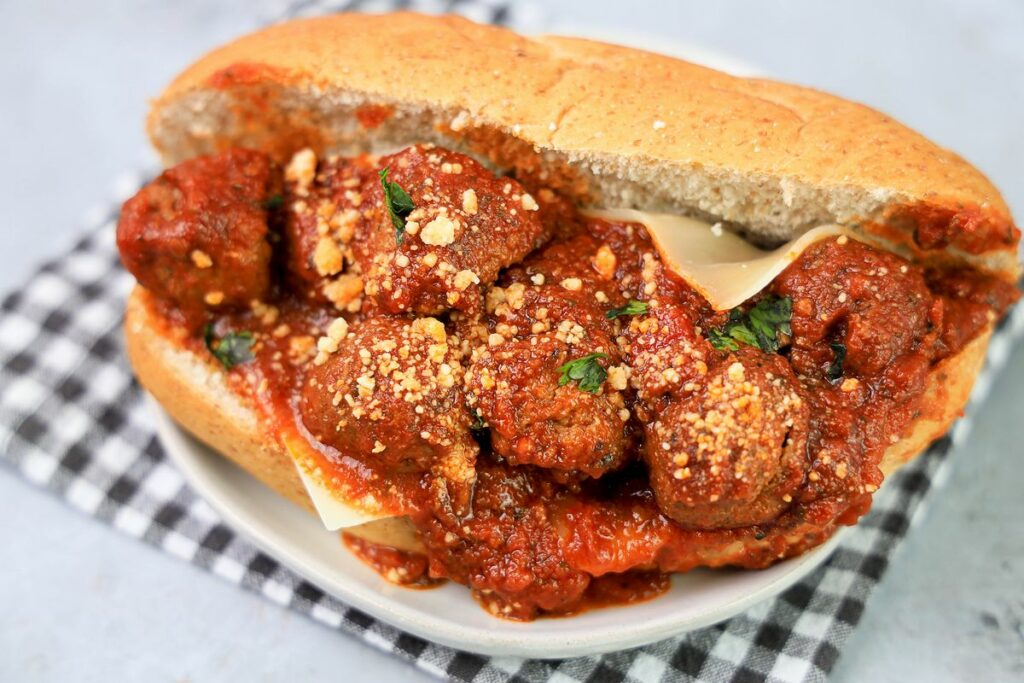 Top with saucy meatballs and top with parmesan cheese. Eat right away or place in a foil wrap to take on the go. This is great for game nights or kids in sports.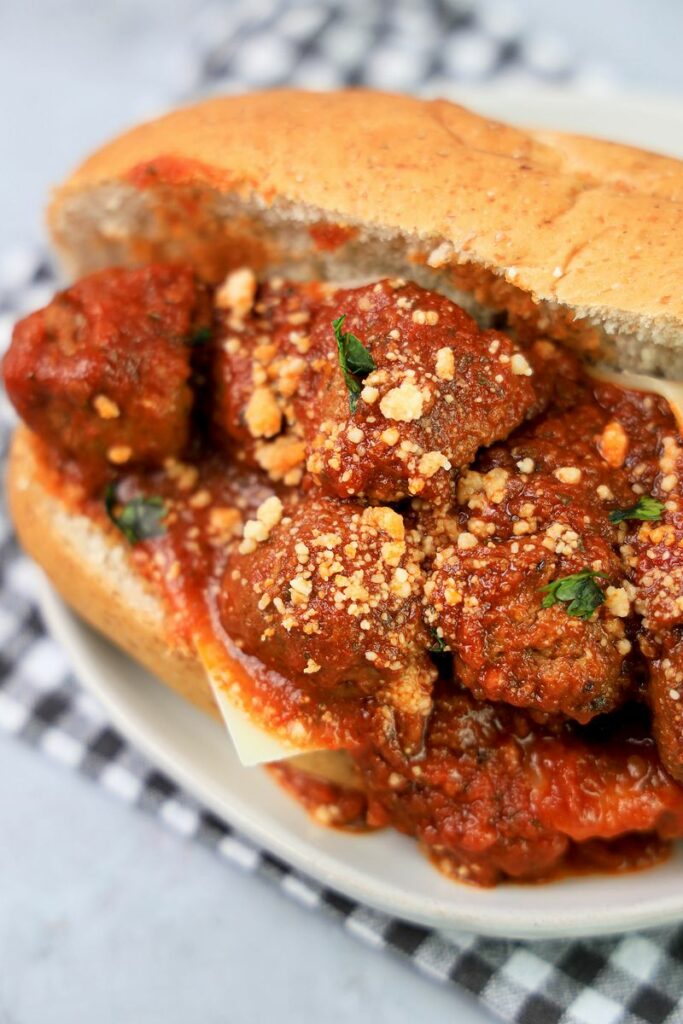 Variations
Make these with gravy and Swedish meatballs for a different type of meatball sandwich. Make with peppers, onions, and meatballs for a Philly style sub.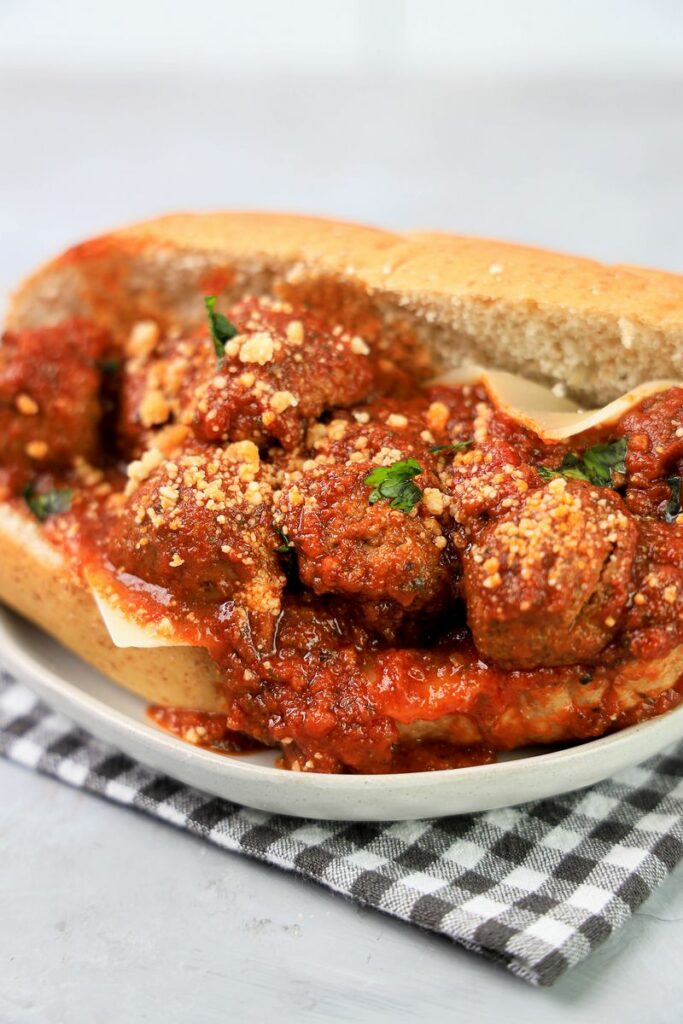 Italian meatball subs are an easy weeknight dinner. Great for on the go music, band, sports, or just a busy night. Make ahead and warm when ready to eat. Check out a few other slow cooker recipes below.
Slow Cooker Recipes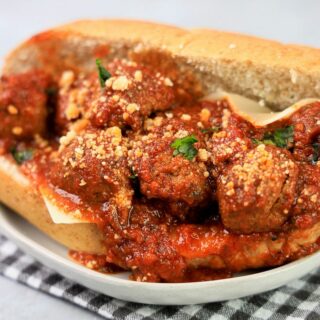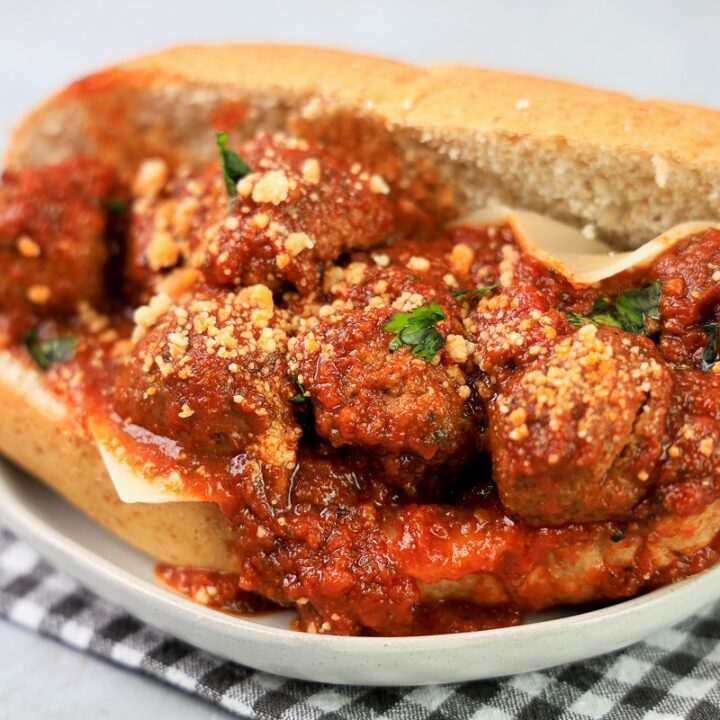 Slow Cooker Italian Meatball Subs
Slow cooked meatballs in red sauce added to a hoagie bun.
Ingredients
45

oz.

jar spaghetti sauce

26

oz.

bag beef meatballs

6

hoagie rolls

8

oz.

package mozzarella cheese

1

tablespoon

parmesan cheese

optional

1

tablespoon

fresh parsley

optional
Instructions
Pour frozen meatballs into the slow cooker. Pour in spaghetti sauce and stir well.

Place slow cooker on high for 2 hours or low for 4 hours. Stir every so often to make sure the sauce isn't burning to the sides of the pot.

Cut the hoagie roll and add mozzarella cheese then place meatballs and sauce onto the roll. Serve topped with parsley and parmesan cheese which is optional.
Pin Slow Cooker Italian Meatball Subs