This post may contain affiliate links. Please read my privacy policy.
This is one of my all time favorite dishes to make when it's allergy season. Turmeric which is found in yellow curry seasoning is wonderful for the immune system. This Instant Pot Potato Curry is a bit on the spicy side plus it comes together in under 30 minutes. I love comfort meals that can do that.
Additionally, this meal is completely vegetarian/vegan so it's great when you are feeding an entire crowd and your not sure who eats what. I like to serve things up like this unless you get a picky vegetable eater which in that case you are definitely in the wrong house!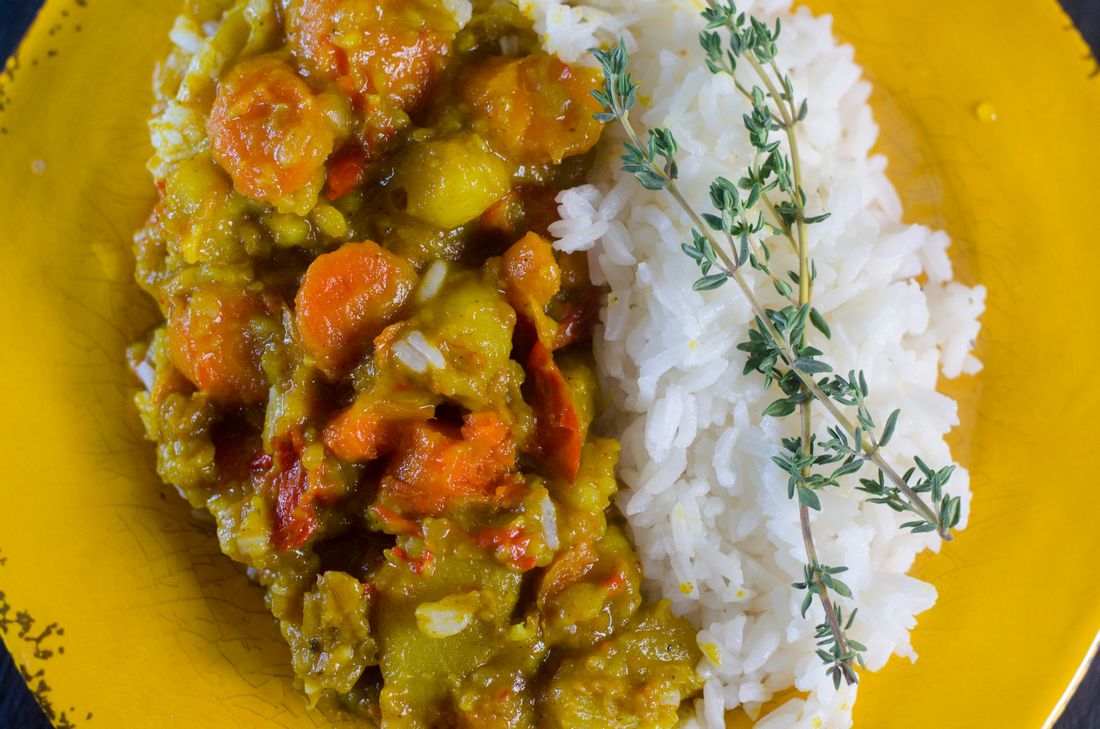 When I caught some kind of funk about two months ago I couldn't stop coughing for anything. Cough drops and even coconut popsicle only helped for a short bit. After reading that turmeric could help I knew I had some fresh ground turmeric in the pantry.
I put some into a water bottle and shook well. I drank on that for a day and it soothed the itchy throat which in turn soothe the cough. It is now a must have at all times in my pantry.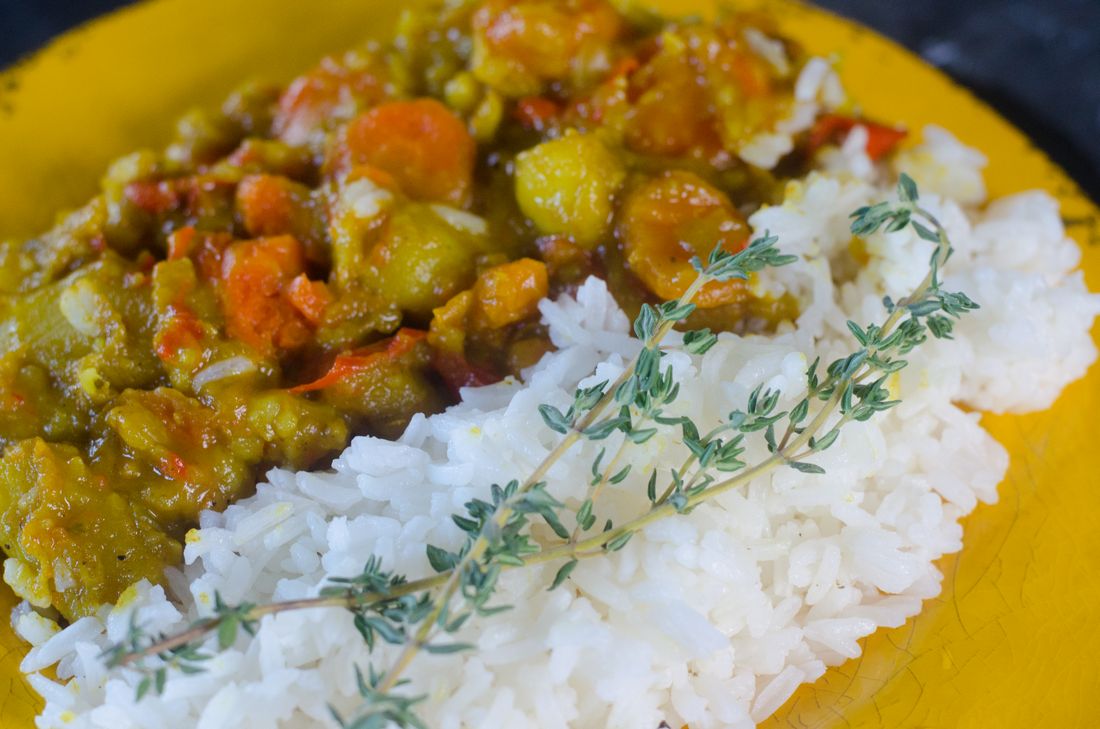 Looking for more recipes to use it in the health benefits are just about as amazing as ginger. They should be because they both come from the same ginger family, Zingiberaceae.
Nothing more satisfying making a dish your entire family can enjoy with tons of health benefits. This is important to us with my son's heart murmur, my fibro, and my husband's allergies.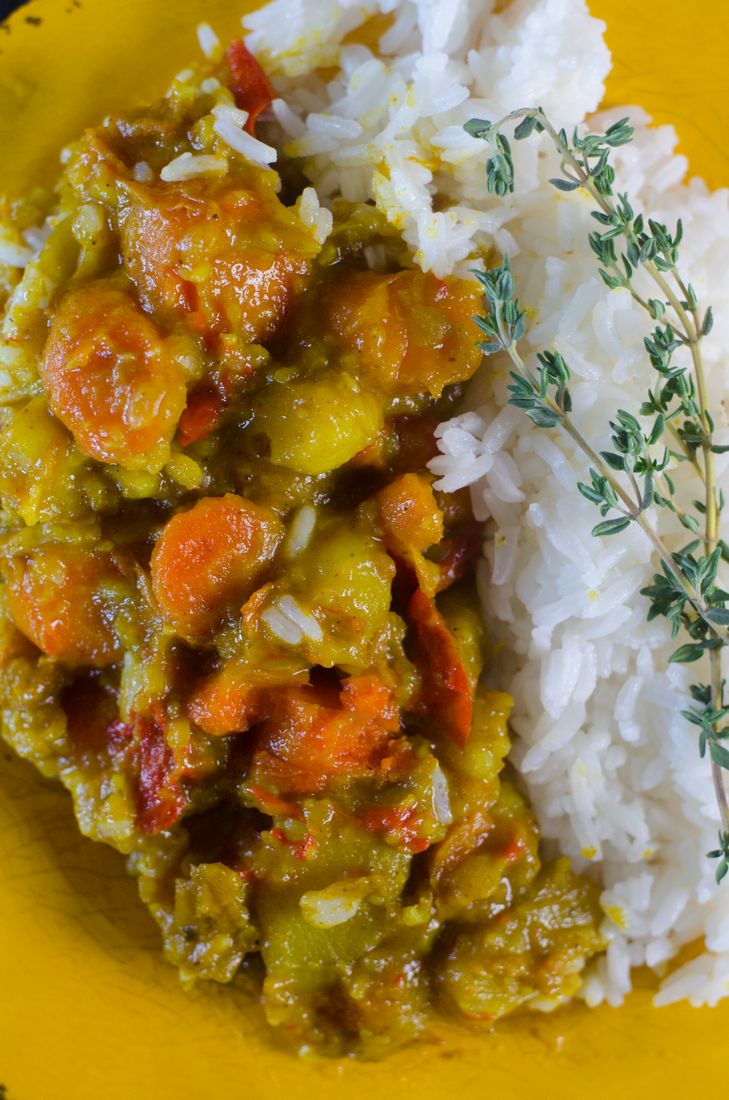 Hope you enjoy this dish that we've been making for some years now on the stove and just recently converted to the instant pot/pressure cooker for all to enjoy in just half the time.
Instant Pot Potato Curry
Savory curry with potatoes and carrots.
Ingredients
6

red skin potatoes; peeled

6

carrots; quartered

1

white or yellow onion; diced

1

red bell pepper; diced

1 1/3 to 1 1/2

cups

vegetable broth

2

tablespoons

yellow curry powder

2

sprigs of thyme

1

tablespoon

garlic

1

tablespoon

cornstarch or other thickener; optional
Instructions
In the instant pot/pressure cooker, add in potatoes, onions, carrots, and red peppers. Stir well.

Top with garlic and curry powder. Stir well. Fill instant pot with vegetable stock until half of the vegetables are covered. Do not cover vegetables. The liquid should only be half the amount of the vegetables in order to get the thickness you need for the curry.

Place thyme on top. Set to high pressure and cook for 12 minutes. Wait five minutes after count down in order to release pressure manually.

Remove lid and stir well. If not desired thickness turn to saute mode and add cornstarch stir well. This should thicken in less than 2 minutes. Turn off heat. Serve with jasmine or white long grain rice.
Pin Instant Pot Potato Curry: