Garlic Rosemary Lamb Steaks
This post may contain affiliate links. Please read my privacy policy.
Garlic Rosemary Lamb Steaks cooked in the iron skillet. Easy recipe infused with herbs and butter. The garlic adds not only flavor but also it's great as an anti-inflammatory.
We took that opportunity to shoot pictures and share the recipe with all of you here. Hence I don't cook lamb often. Honestly, it'a super rare occasion. My son's are both very fond of lamb but my husband won't eat it.
To be honest I think with him its a texture thing. Consequently, he had a pita last night that he actually liked. So, I guess it really depends on how well the lamb is cooked.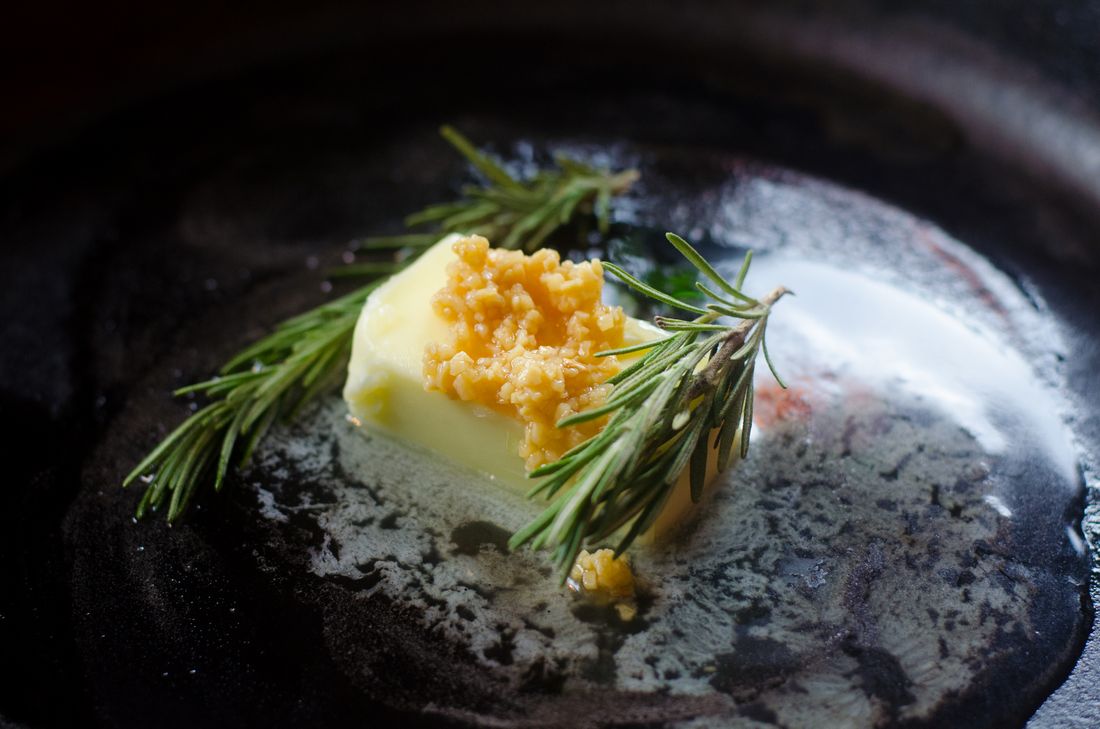 Infusing the steak with the flavors of butter, rosemary, and garlic really help to bring out the natural taste of the meat. Similarly, the aroma of the rosemary is fantastic to boot. When it comes to cooking steaks indoors I have to say I always resort to my skillet.
Therefore I think I am going to buy a new one next week from Lodge. I love the one that you can use to get the grill marks. However, I am trying to decide if I want red or Caribbean blue. Suggestions?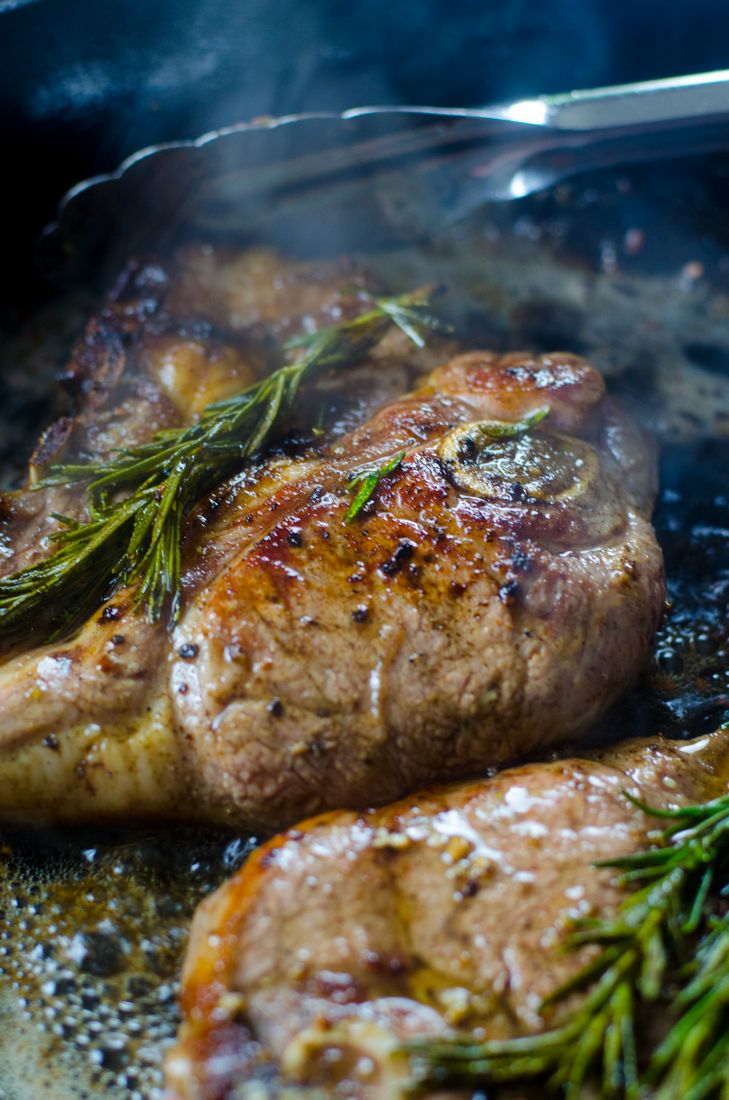 Skillet tips:
While cooking I like to scoop the butter and rosemary over the steaks. I like to hear that sizzle when they hit the pan. First, if you don't have the sizzle the skillet isn't ready yet.
Secondly, we served these steaks up with a sea salt asparagus that was amazing. Hence I stole a piece from my son's plate. He really enjoyed these steaks and I hope you do too!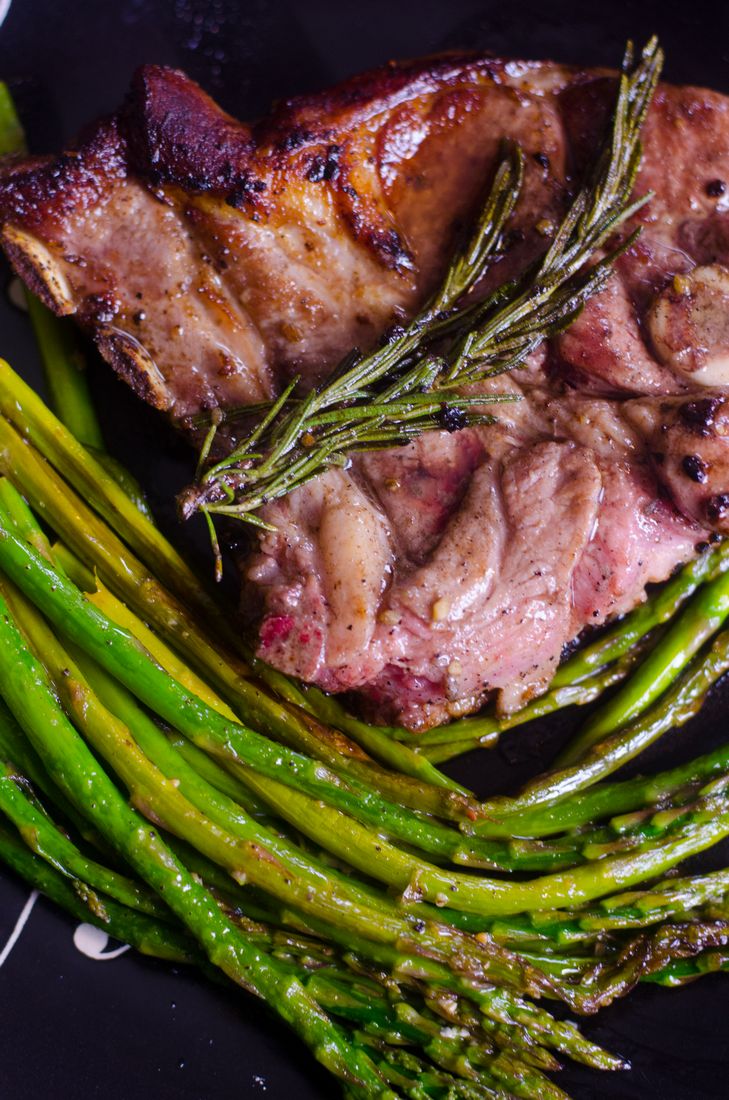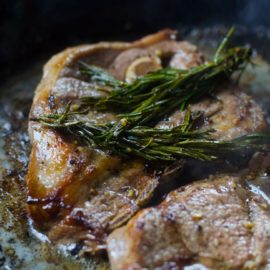 Garlic Rosemary Lamb Steaks
Savory lamb steak sauté in a garlic butter and rosemary.
Ingredients
2

lamb steaks

2

sprigs of rosemary

1

tablespoon

garlic

2

tablespoons

butter

1/2

teaspoon

sea salt

1/2

teaspoon

pepper
Instructions
Heat iron skillet to medium heat. Add butter, garlic, and rosemary.

Place steak into the skillet. If you don't hear a sizzle then the pan isn't ready.

Cook for one minute each side flipping often. Turn down heat to medium low about a 4. Continue flipping and scooping the butter and rosemary over the steaks. Cook until browned on outside. The middle will be a medium light pink center.

Top with sea salt and cracked black pepper. Serve with asparagus or greek salad.
Pin Garlic Rosemary Lamb Steaks: