Instant Pot Parmesan Meatball Subs
This post may contain affiliate links. Please read my privacy policy.
Meatball subs are a family favorite in our home. Usually I bake the meatballs in the oven and serve them up with sauce along with different cheese. Instead of running the oven in the Summer the instant pot comes in handy for these meatballs. Instant Pot Parmesan Meatball Subs is an easy recipe for ground beef in the instant pot.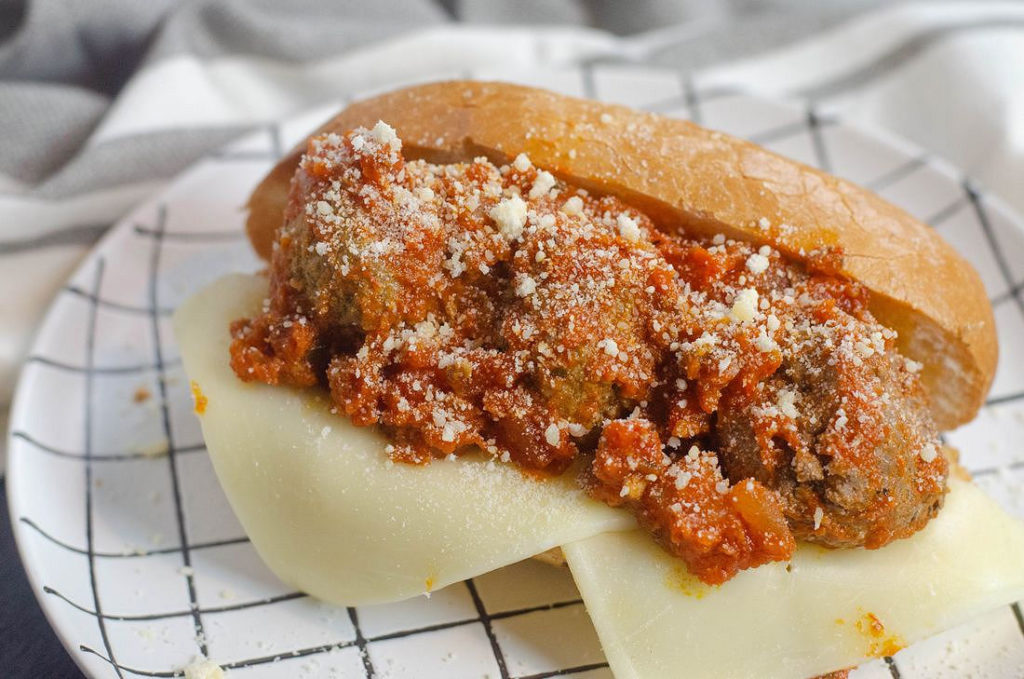 Easy recipes for ground beef in the instant pot can be hard to find. Although, I have a few other ground beef recipes for the instant pot here on the blog. The Instant pot taco soup is a great one for another easy weeknight dinner.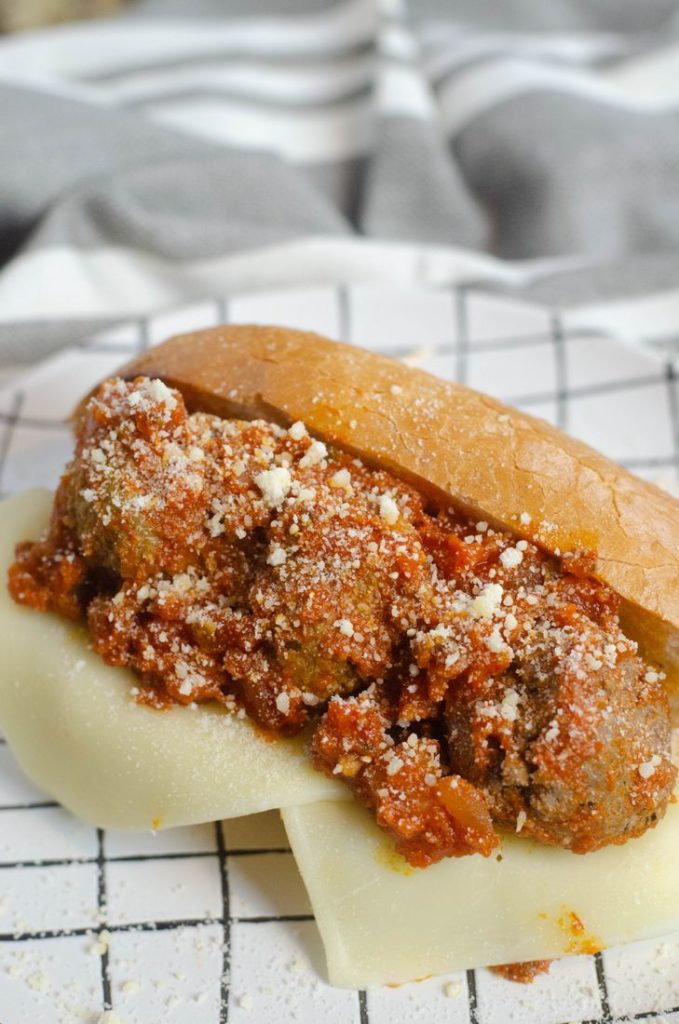 Instant Pot Tips and Tricks
Meatballs made in the instant pot can be tricky. First, most people will add bread crumbs and eggs to these meatballs. Don't do this in the instant pot or you will end up without meatballs. The moisture just breaks the meatball apart. Hence, making this recipe gluten free.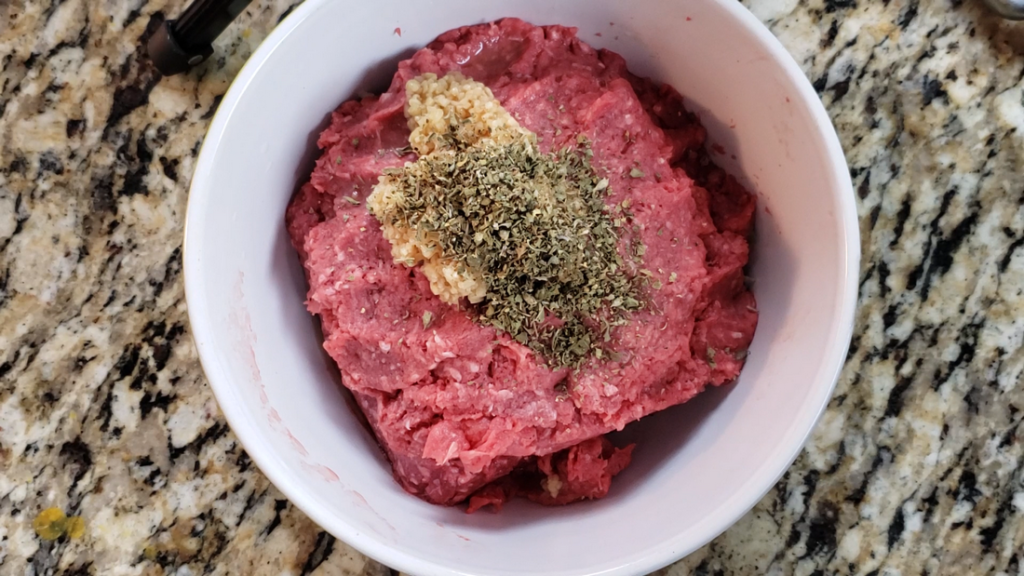 Second, freezing the meatball for at least 30 minutes to an hour will help the meatball keep it's shape. If you want those great rounded meatballs then prepare them ahead of time. The meatballs can even be added to baking sheets on parchment and frozen overnight. Just add a few more minutes to the cook time.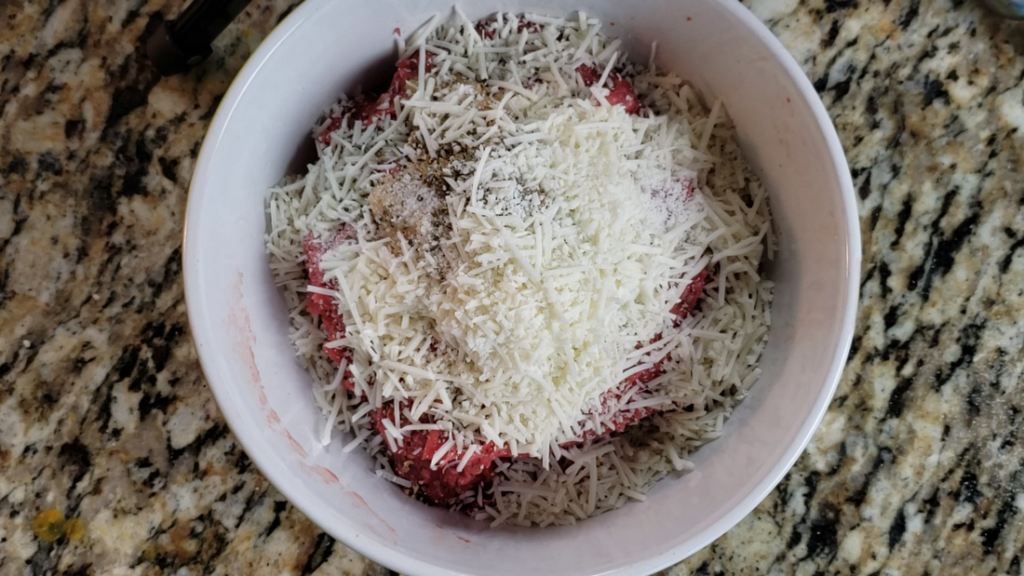 Third, if your meatballs are coming out dry then use a tablespoon or so of milk before making them into meatballs. This will help keep the meat moist. Lastly, if you make smaller meatballs then cook them for 10 minutes when froze for an hour. If you frozen them over night the meatballs will need more time to cook.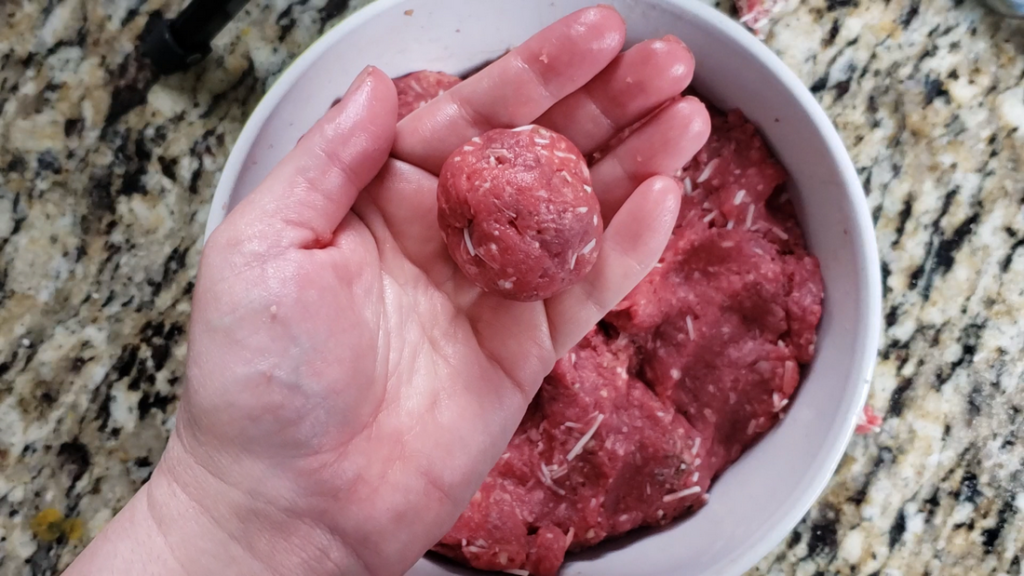 For larger ground beef meatballs use a little more time. The bigger and larger you freeze the more time under pressure the meatball will need. My favorite is to make the size you see above, Freeze for 1 hour then place in the pot for 10 minutes. They come out perfect in my 6 quart instant pot!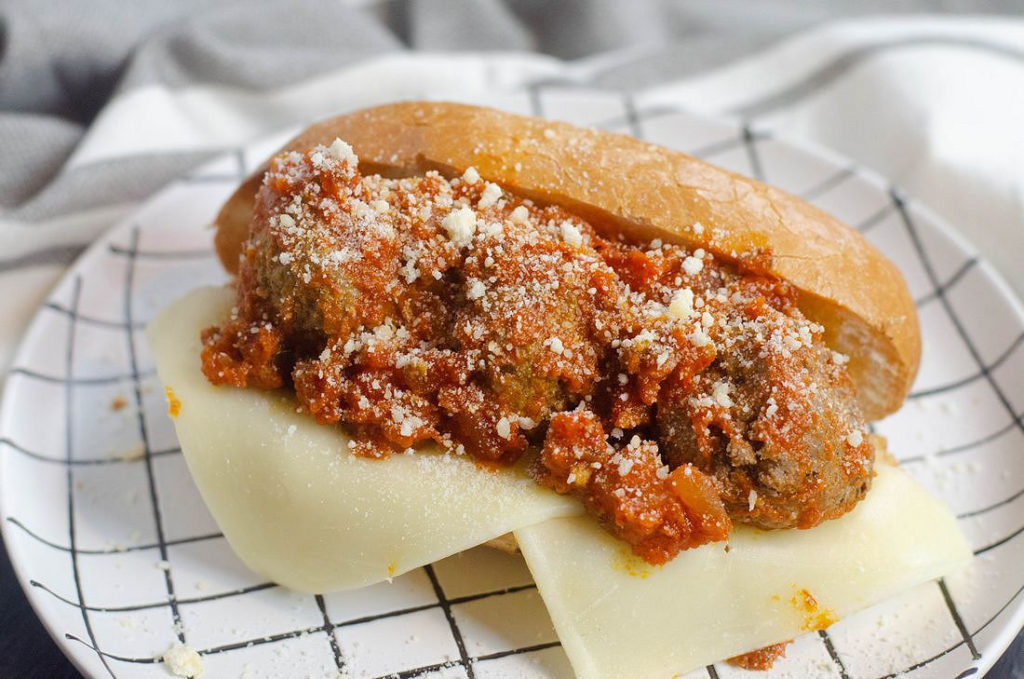 For the rolls we just look for something local that might fit the meatballs on them. The roll should be soft but not too soft that the meatball and sauce soaks through. Instant Pot Parmesan Meatball Subs is and easy weeknight dinner for back to school time or summer when it's hot outside and you don't want to cook.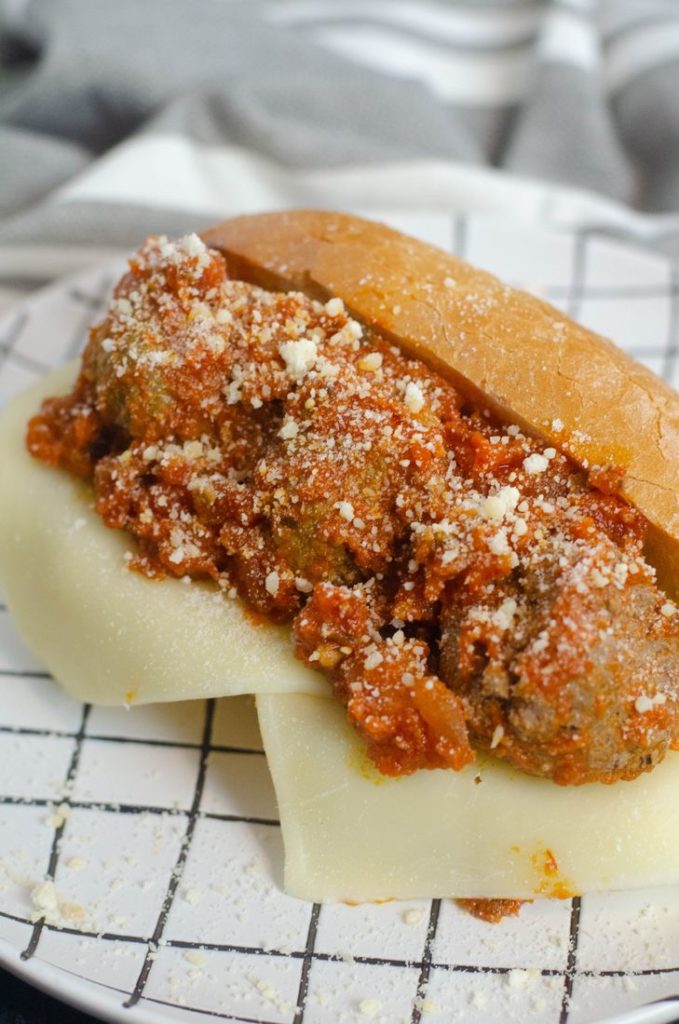 This recipe was made in my Instant Pot Duo Plus 6 quart pot. Times may need to be adjusted if your using the 3 quart or the 8 quart pots. We love to top our subs with mozzarella cheese, parmesan, and sometimes even pepper jack cheese.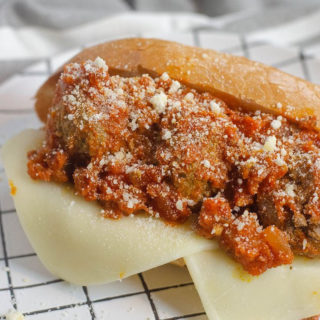 Instant Pot Parmesan Meatball Subs
Savory meatballs made in the instant pot for subs.
Ingredients
2

lbs

ground beef; grass fed

2

tablespoons

garlic

1

teaspoon

onion powder

1

tablespoon

oregano

2

teaspoons

cracked black pepper

1

teaspoon

salt

1/2

cup

parmesan cheese

1 – 28

oz

jar of spaghetti sauce

6

buns

6

slices

mozzarella cheese; optional

Extra parmesan for topping; optional
Instructions
In a large bowl, add ground beef and top with salt, pepper, parmesan, garlic, onion powder, and oregano.

Mix the meat well with your hand or a hand mixer. Roll meat into balls. Place in the freeze for about 1 hour. These can be frozen larger but you will need to add more cook time if you freeze them longer. More information is in the post above.

Place trivet into the instant pot. Add one cup water. Place meatballs on trivet. Place the lid on top of the instant pot. Turn valve to sealed position. Set to high pressure for 13 minutes. Once the instant pot stops counting quick release the pressure. 

Remove meatballs and drain liquid. Place meatballs back into the pot without the trivet. Click saute and add the spaghetti sauce. Stirring the balls light around the sauce. It will heat up pretty fast. Once the sauce it heated turn off saute mode and set to keep warm. 

Cut the buns and then toast. Top with meatballs, parmesan cheese, and mozzarella
Video
Pin Me: