This post may contain affiliate links. Please read my privacy policy.
When we visited Seattle last October I knew I had to add Gas Works Park to my list. Of course because it's in the infamous movie 10 Things I Hate About You with none other than Heath Ledger. As a Ledger fan it had to be on my list of places to see. It's a perfectly romantic place for a date on your trip.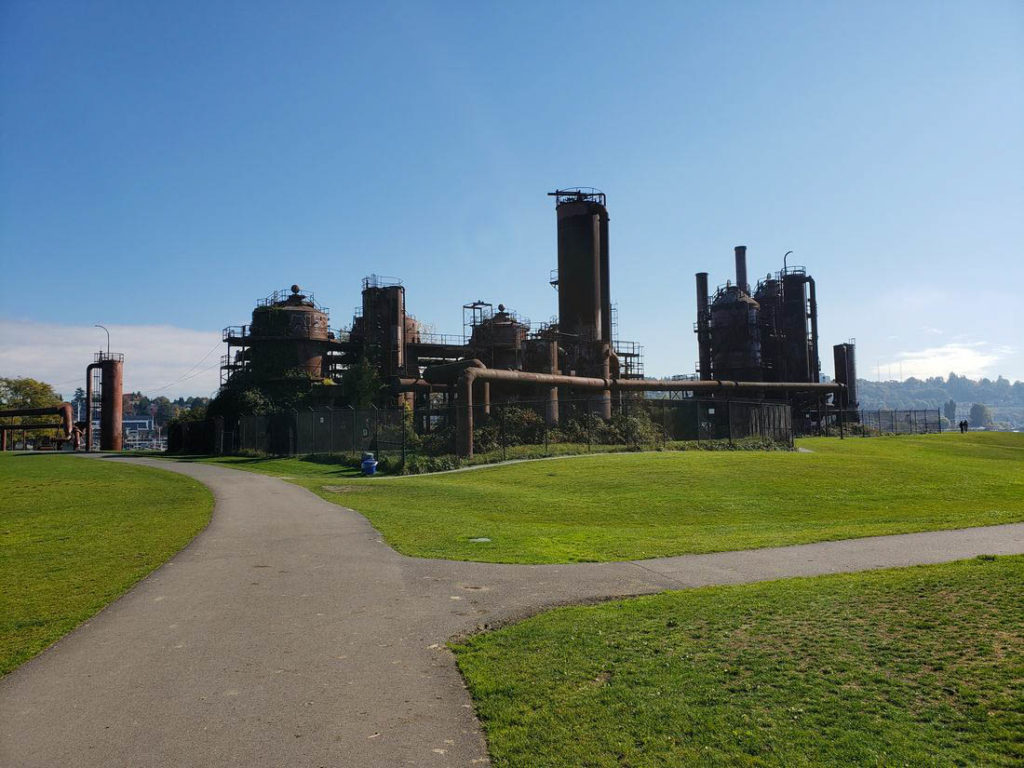 What I didn't realize at the time was that it is located off of Lake Union. That in itself is a cool place to see with all the house boats and gorgeous scenery. Initially, my husband and I had planned to try to get a house bought for a night. The one we wanted was booked through Christmas.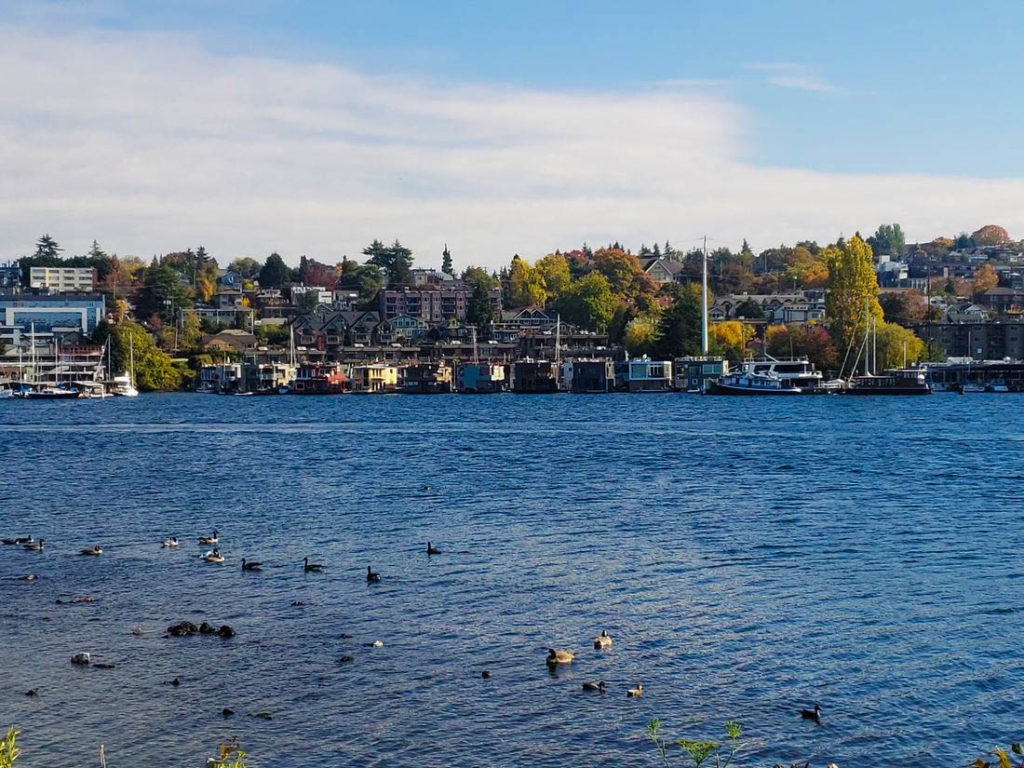 Instead we ended up staying at the Thompson Seattle which is very nice. From there we took a Uber to Lake Union. We visited the Gas Works Park which operated from 1906 to 1956. Later it became a Seattle landmark and people can now visit. Picnics in the park next to it are fantastic just be careful because one side is all for dogs. The poop on your shoes isn't so fun!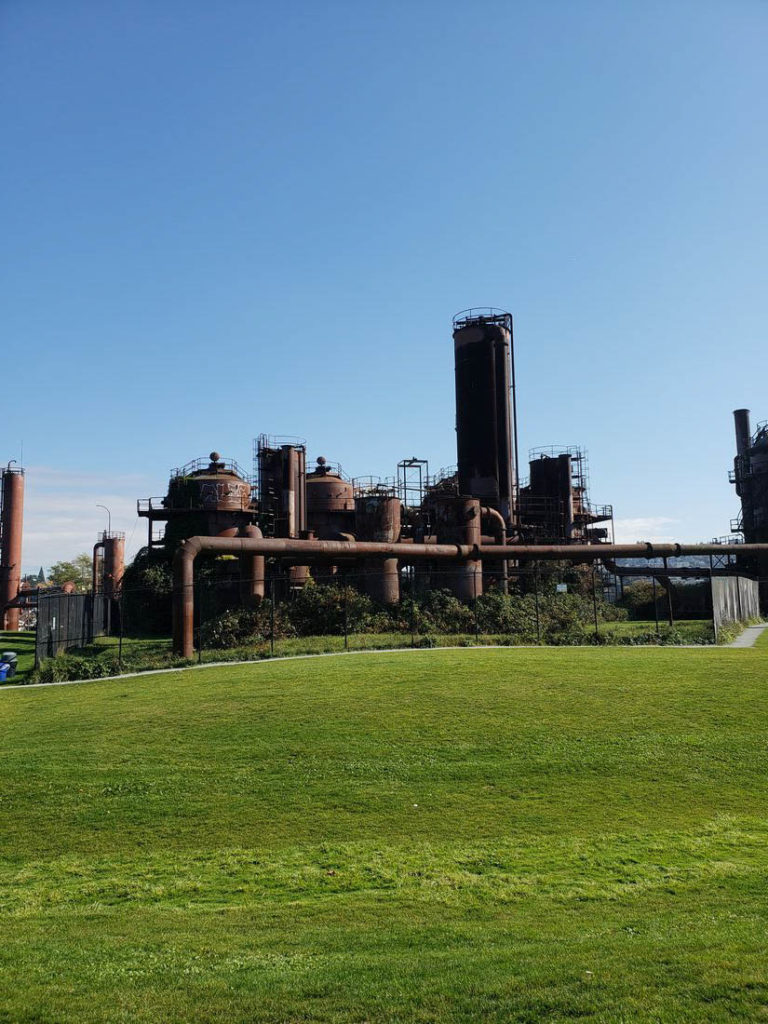 Gas Works Park To Fremont Troll
There is plenty of signs around the lake that say no swimming or fishing near the Gas Works Park. However, this is a great place to Uber to and bring your lunch to eat on the hill. The people around the area were nice and friendly. From the Gas Works Park we walked to the Fremont Troll. It was a good up hill walk but passed a few restaurants if your looking to eat on the way.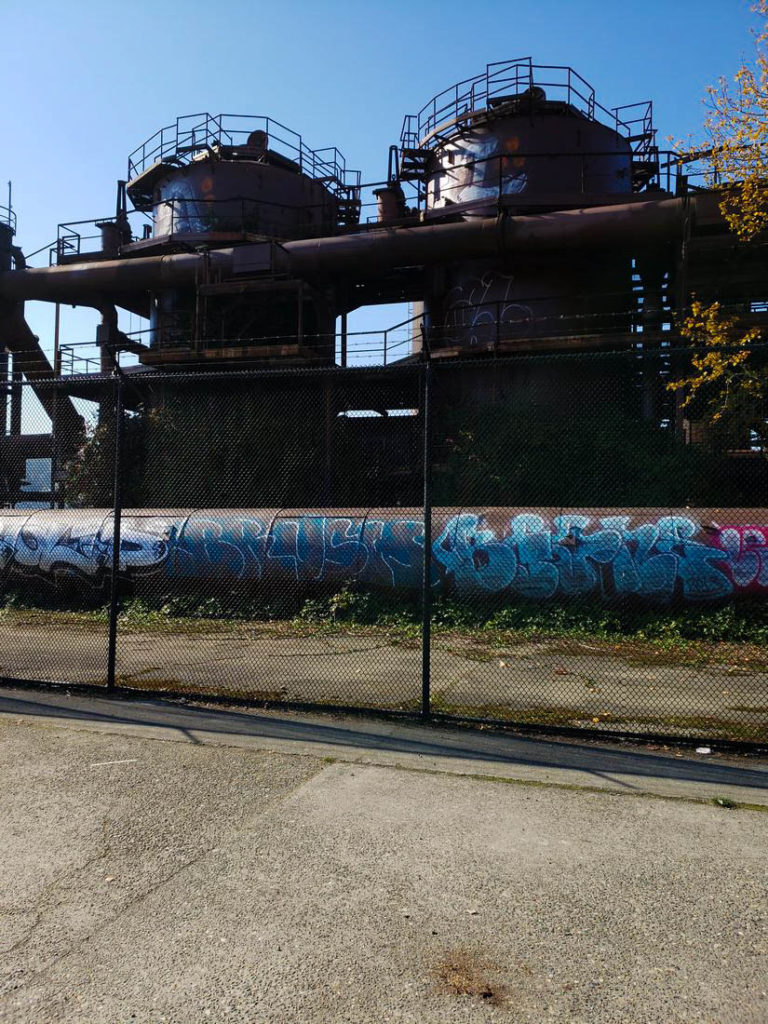 If you have kids on the trip with you there is a large play barn on the back side of the Gas Works Park Seattle. Great place to let the kids run a bit while on the trip. So if you love 10 Things I Hate About You or Heath Ledger check out the park. Also, if you like to make a list of landmarks to visit then make sure this one and the fremont troll are on your list!
Pin Me To Read Me Later: