Instant Pot Buffalo Wings
This post may contain affiliate links. Please read my privacy policy.
When I first saw that buffalo wings could be made in the instant pot I was skeptical. Though, I wanted to try it because well fried isn't the best thing for you. Whether you are frying wings, baking, or instant potting they all take time. The Instant Pot Buffalo Wings turned out fantastic without all the grease from frying. However, there is tricks to get them to turn out crispy. Read below for those tips and tricks.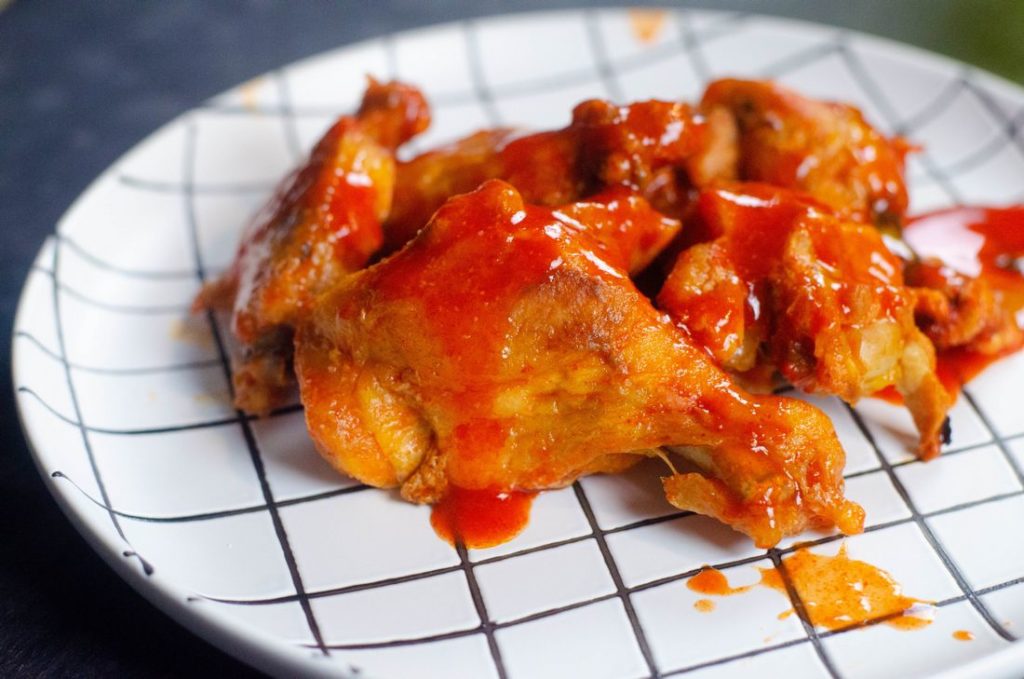 How To Get Instant Pot Wings Crispy:
First, know that it takes time to make these instant pot buffalo wings just as it does baking wings or frying wings. Now, if you have a large fryer than frying the wings might be easier. However, if you don't or you want a healthy style wing and flat then you;ll love this instant pot version.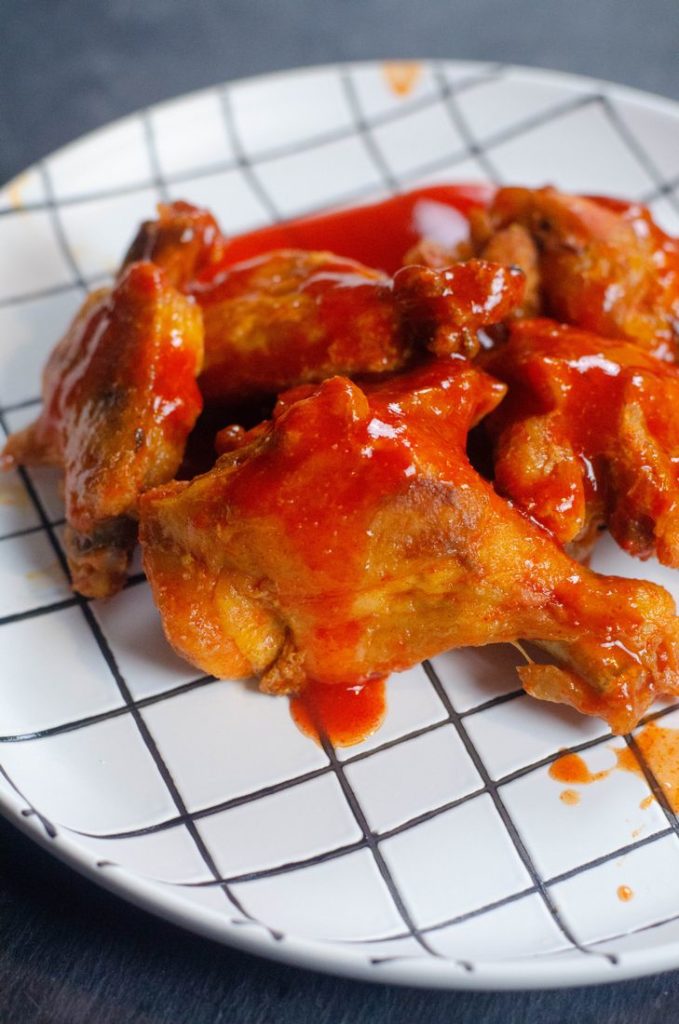 Second, to accomplish the right crispness on the wing follow what I say next. If you like the buffalo wings crispy like out of the fryer then 15 minutes low broil each side with another 5 minutes high broil each side. This will allow the skin to be super crispy as you see in the pictures above and below. However, if you would like them less crispy than above then take off 5 minutes of cook time from the low broil.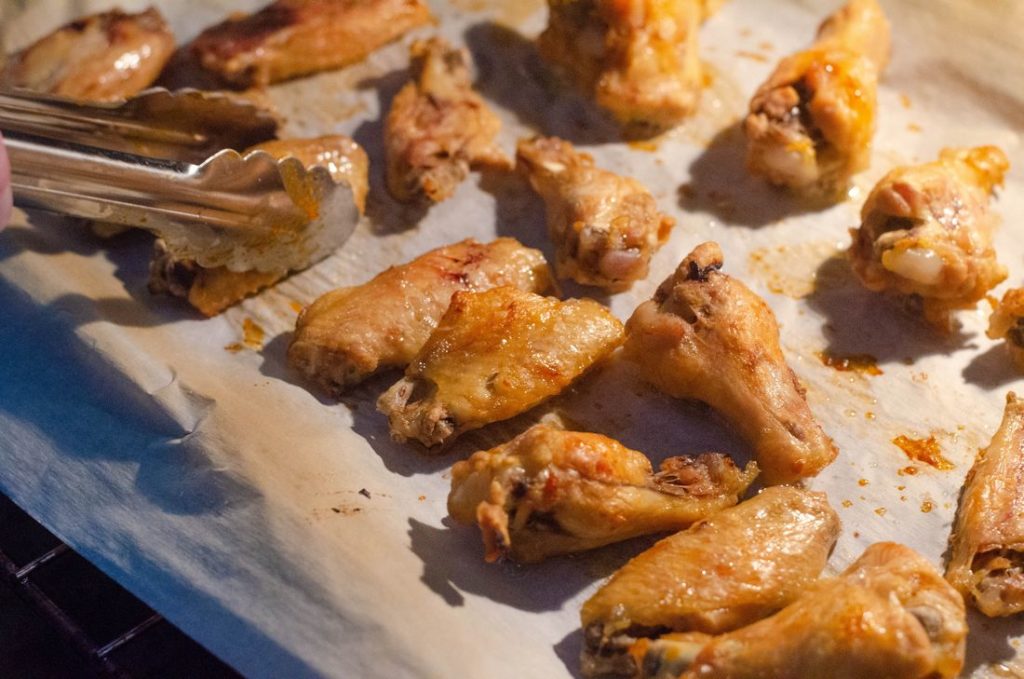 Can I Cook The Chicken From Frozen:
Yes, this answer is definitely! When adding the hot wings to the pot you are just steaming the wings. From frozen state to fully cooked is 10 minutes in the instant pot. This will result in a tender wing but the skin will be like boiled. Hence the broiling method after the wings are pulled from the pot.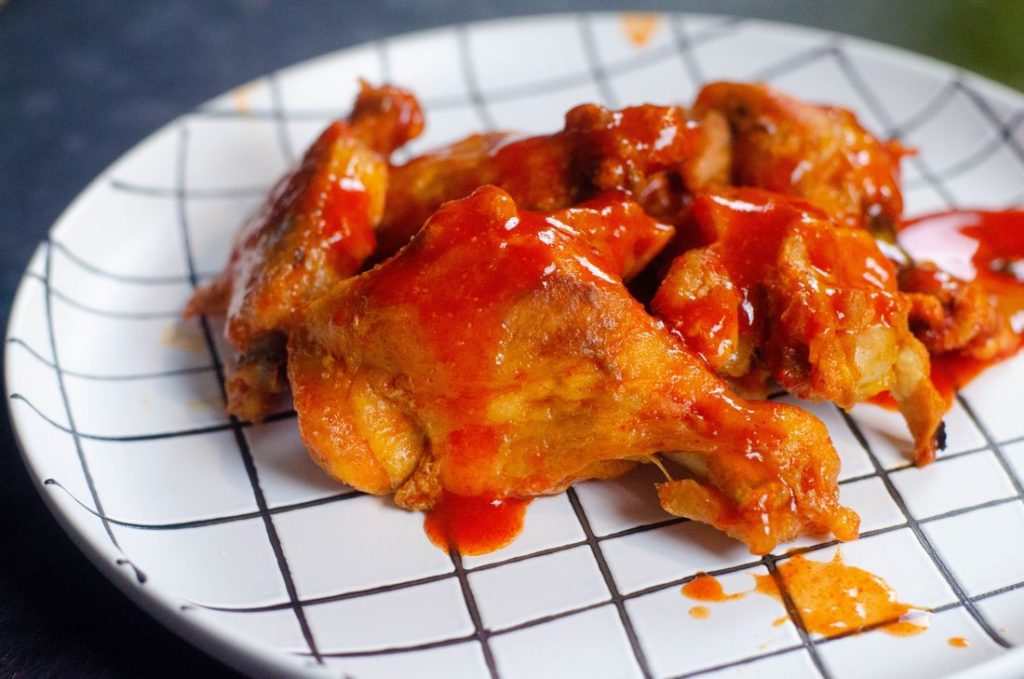 What Size Instant Pot And How Many Wings Will Fit:
For a 6 quart instant pot one bag of wings and flats will fit. To the 8 quart an additional quarter amount of wings can be added, I'd suggest adding 1/3 to 1/2 cup more water to adjust to the 8 quart. These buffalo wings here were cooked in a 6 quart instant pot duo plus.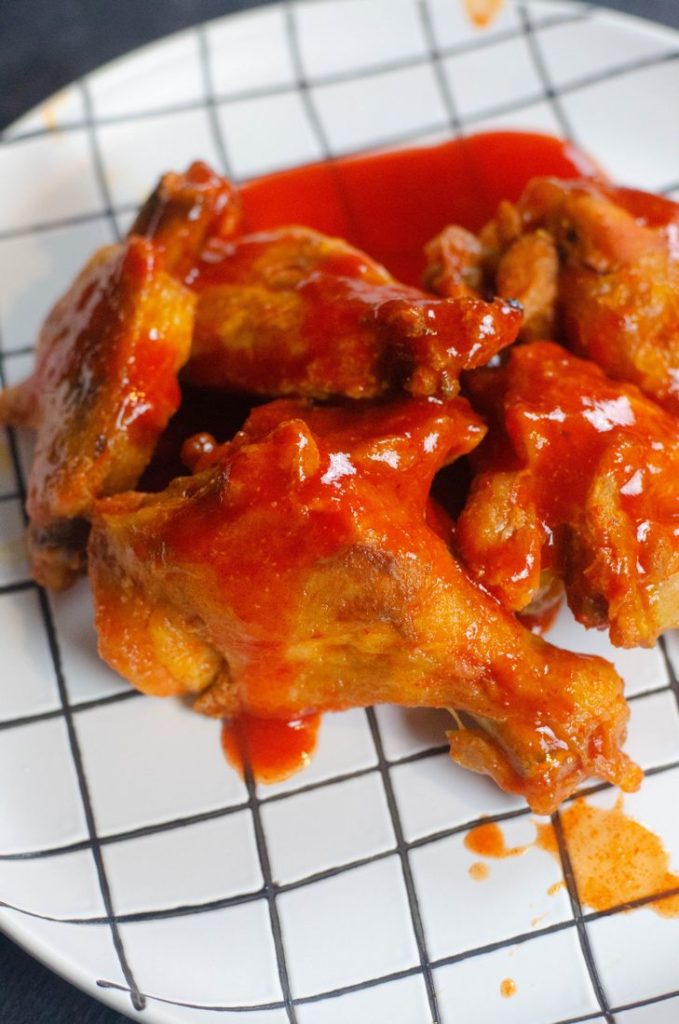 Why In The Instant Pot:
Instant Pot Buffalo Wings are perfect for those that don't want the grease. Maybe your on a diet or grease upsets the stomach. These are good reasons to use the instant pot. If you have high cholesterol but crave wings. This is a complete oil less way to make wings. If you don't want to use the oven then finish them on the grill.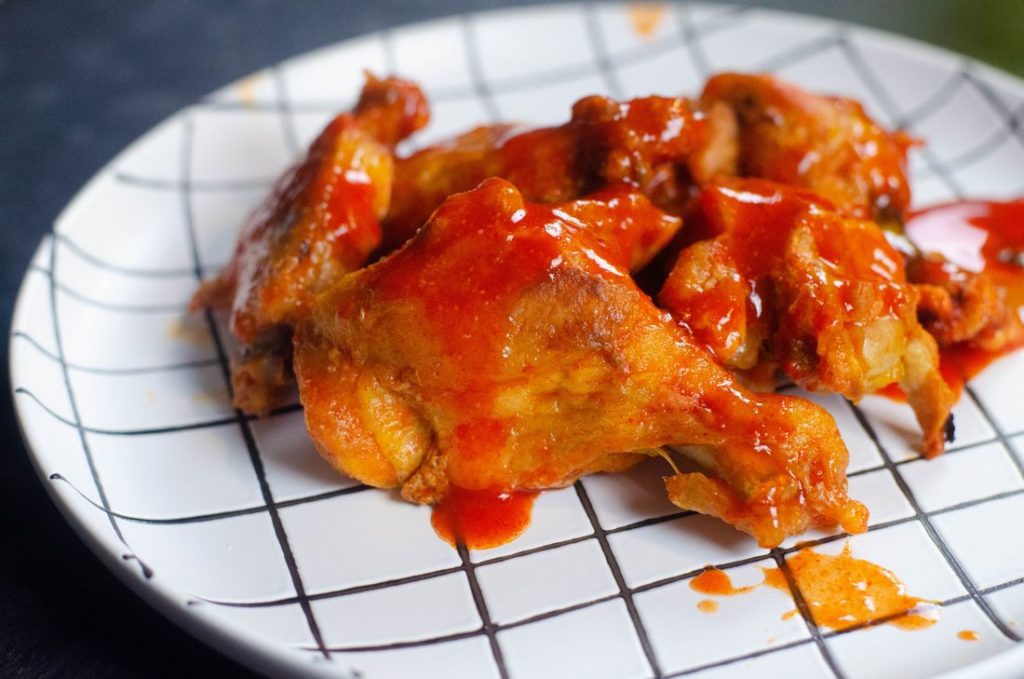 Honestly, the reason we will make these again and in different flavors is the lack of grease. No upset stomach so it's worth the time for me to make these. At the end any sauce can be added to the wings and flats. From parmesan garlic to lemon pepper and even barbecue. The sky is the limit!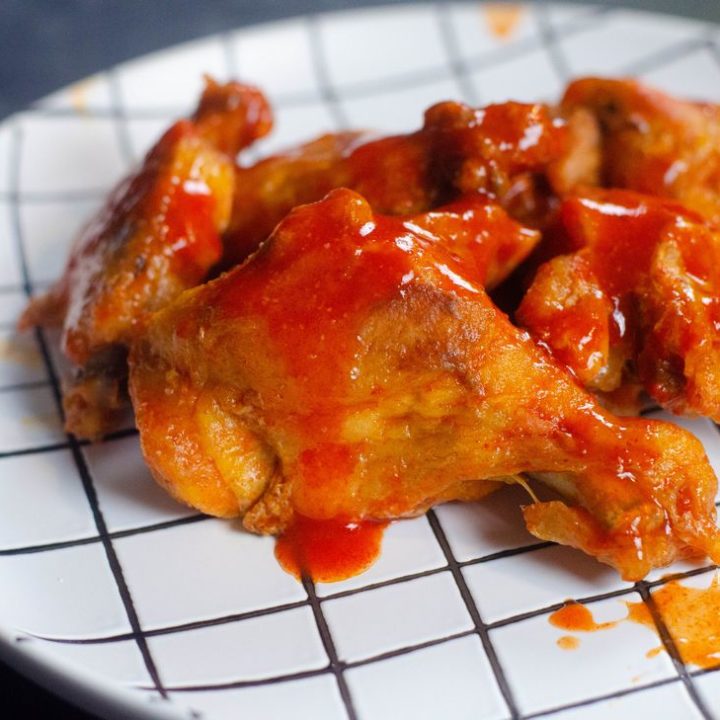 Instant Pot Buffalo Wings
Wings and flats steamed in the instant pot then broiled to a crispy finish.
Ingredients
16 Chicken wings/flats
1 cup water
1/2 cup Louisiana Hot Sauce
1 teaspoon garlic powder
Instructions
Pour 1 cup water into the instant pot. Place trivet inside the instant pot. Add frozen wings on top of the trivet. Place lid on the instant pot and set the valve to seal.
Select high pressure and 10 minutes. Once the instant pot stops counting quick release the pressure.
Place on baking sheet lined with parchment paper. Low broil for 15 minutes each side. Then high broil 5 minutes each side. This allows them to crisp. If you like less crispy wings then reduce time.
After the wings are broiled toss them in Louisiana hot sauce and garlic powder. Serve!
Nutrition Information:
Yield:

16
Serving Size:

1
Amount Per Serving:
Calories:

90
Total Fat:

7g
Saturated Fat:

2g
Trans Fat:

0g
Unsaturated Fat:

4g
Cholesterol:

22mg
Sodium:

108mg
Carbohydrates:

3g
Fiber:

0g
Sugar:

0g
Protein:

5g
For more on our nutrition disclaimer https://mooshujenne.com/nutrition-disclaimer/
Pin Me: