Bramborový Salát – Czech Potato Salad
This post may contain affiliate links. Please read my privacy policy.
The first Christmas with my in laws, his mother, served up this to-die-for Bramborový Salát also known as potato salad. This salad is not like most American potato salads. The Bramborový Salát is very rich in flavor and not over bearing with mustard.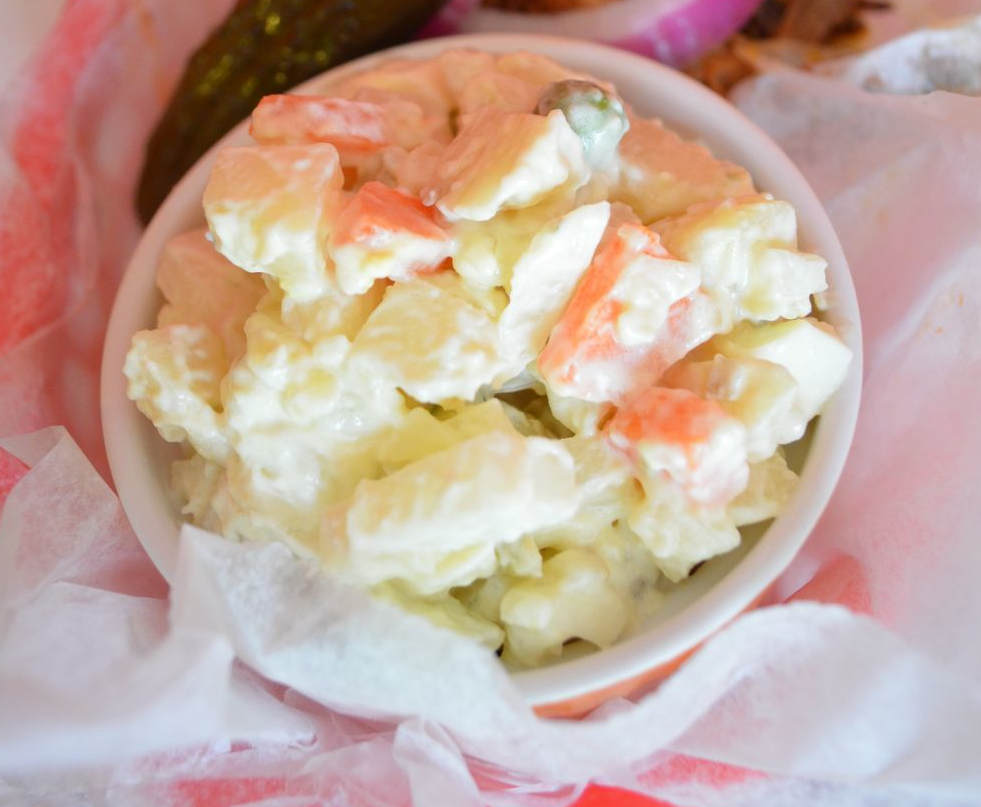 Unlike my Italian side, that serves up spaghetti at Christmas, Czech's make fried fish and potato salad. Specifically, a fried carp fish which is suppose to be different then the type of carp we have here in the states. This was such a different experience for me then the traditional homemade sauce and spaghetti.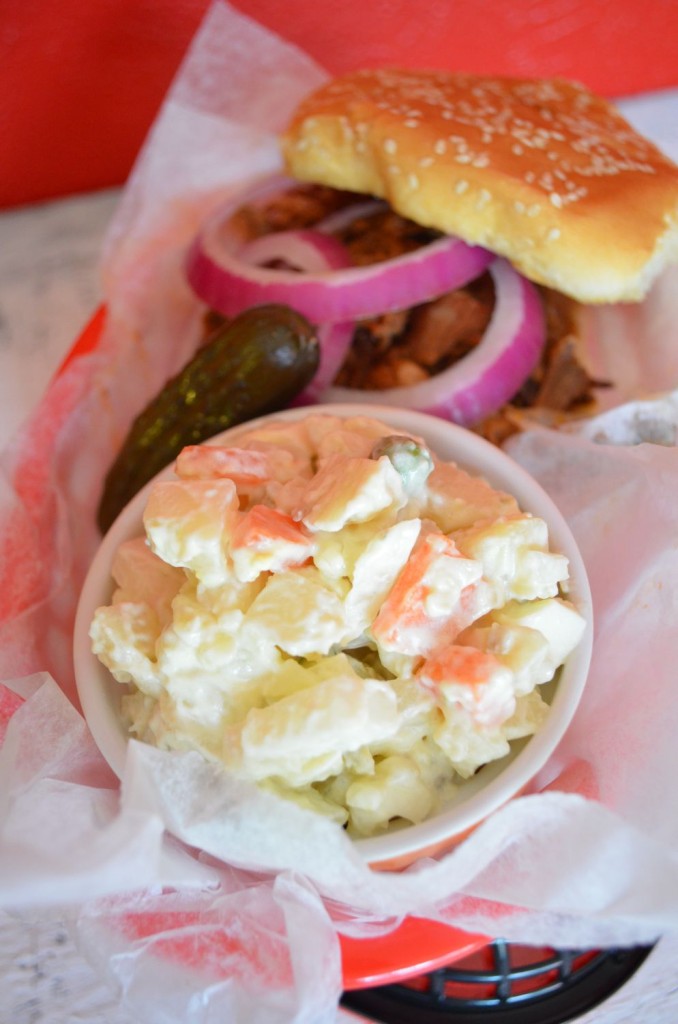 I could not help myself! Just fell head over heels for this salad. I have been bugging my other half, V, to get me the recipe for a few years now. Finally, this fourth of July he asked his mother for it so we could share it with friends that came.
He did not realize how much work it takes to make it that he now swears he will never make it again. Luckily, I have the recipe and completely plan to make it every chance possible I get.
Do you have a specific potato salad you like? Special ingredients? Mustard or mayo?
It is awesome that he is Czech and I get the chance to learn to cook so many different dishes from his country. I hope to share so many more Czech recipes with you all over time. A few of the recipes are already up on the site but are older and the photos definitely need to be updated.
Though, the Bublanina turned out beautiful, in which, I was surprised as I thought I would completely fail at it. Egg whites are generally not my friend. I love my KitchenAid persimmon mixer for just that reason. It makes my life so easy!
Do you have a Christmas food tradition or are we the only weirdos like that? I'd love to hear about it in the comments below!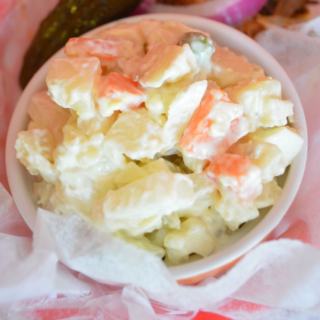 Bramborový Salát – Czech Potato Salad
Tasty potatoes, carrots, peas and spices make up this Czech potato salad.
Ingredients
5

large potatoes

regular brown russet potatoes

1

white onion

2

sticks of celery

2

carrots

3

hard boiled eggs

5

baby pickles

2

oz

frozen peas

1

tablespoon

Worcestershire sauce

4

tablespoons

or more of mayonnaise

that's up to your preference

2

tablespoons

lemon juice

5

pieces

whole black pepper

3

pieces

whole allspice

2

bay leaves

½

teaspoon

thyme
Instructions
Boil potatoes with the skin on. Boil eggs for about 10 minutes. When eggs are done add them too cool water and let sit 5 to 10 minutes. This will help make the peeling easier.

Cook carrots and celery in salted water with whole black pepper; about five pieces. Also add 3 pieces of allspice whole, two bay leaves, and ½ teaspoon of thyme. Boil vegetables until done but still firm.

Let the potatoes, eggs, and vegetables completely cool down. Peel potatoes and eggs. Dice in to small pieces the eggs, potatoes, carrots, and celery. Finely chop onion and pickles.

Gently mix all ingredients including the peas together gradually adding in the salt, pepper, lemon juice, and Worcestershire sauce. Fold in mayonnaise. Refrigerate for a few hours but tastes best if made the night before.
Pin Bramborový Salát: