This post may contain affiliate links. Please read my privacy policy.
I have to admit I am such a sucker for Cajun food. It's just one of those heritage things that I know my best friend/cousin Chelsea gets. Like the time we had friends in from New Zealand and decide on a whim to buy a 40 pound bag of crawfish and purge them. We also did Cajun style turkey. While I love all of the above I do think that the Bourbon Chicken has to be one of my most favorite Cajun recipes. Do you have a Cajun favorite?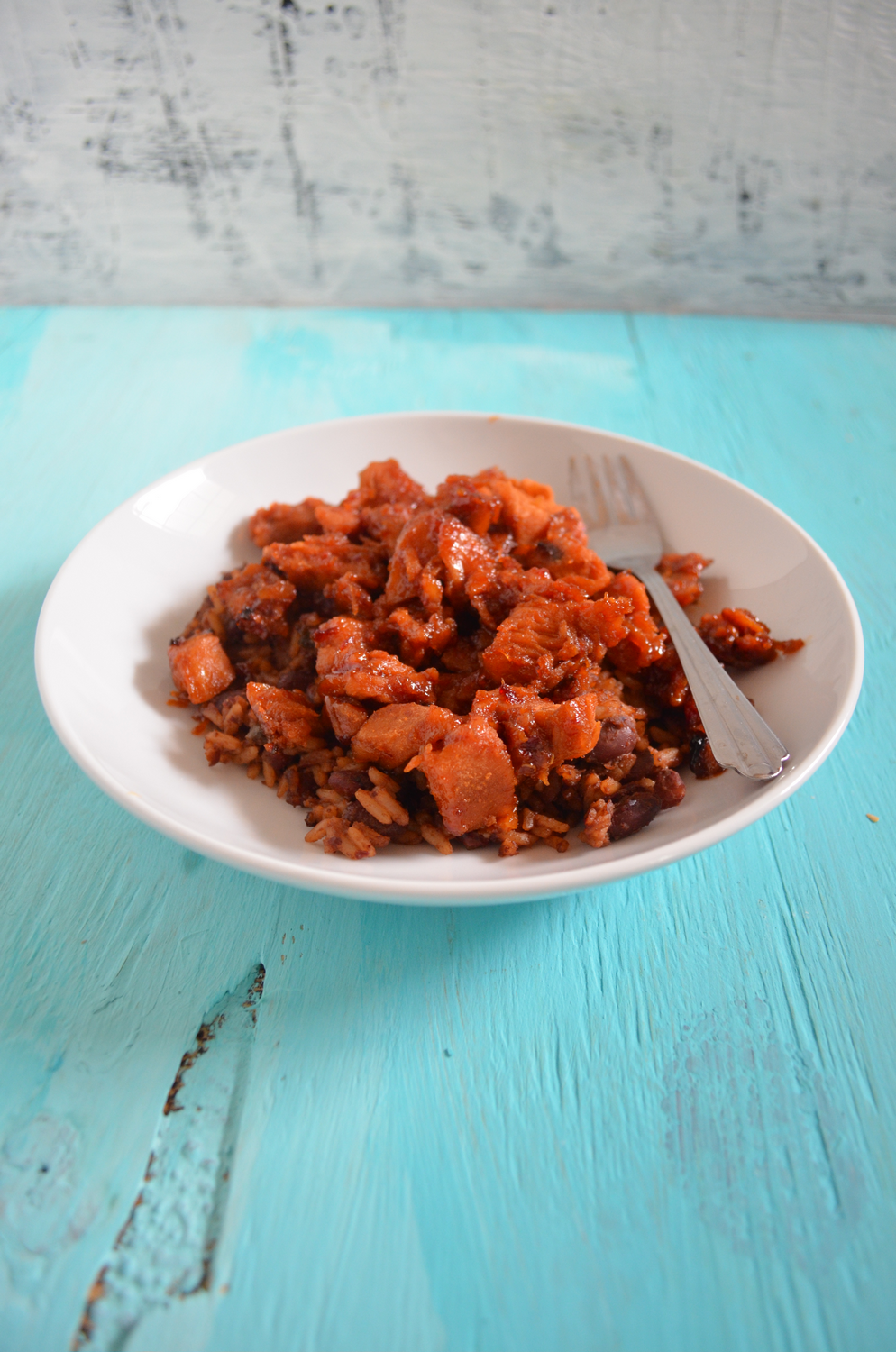 Alligator! Fried gator is another Cajun favorite. When we head out to eat that is probably the most ordered dish in my house excluding my daughter cause she is allergic to seafood. I have yet to find alligator in the stores where I can buy it and cook it myself.
Anywho! This recipe for bourbon chicken is not a recipe I have made in quite a few years. I thought it would be a change to our menu. To my surprise, my entire family devoured it, got kisses, and told it needs to be on the menu every week. I think I need to make Cajun food a little more often!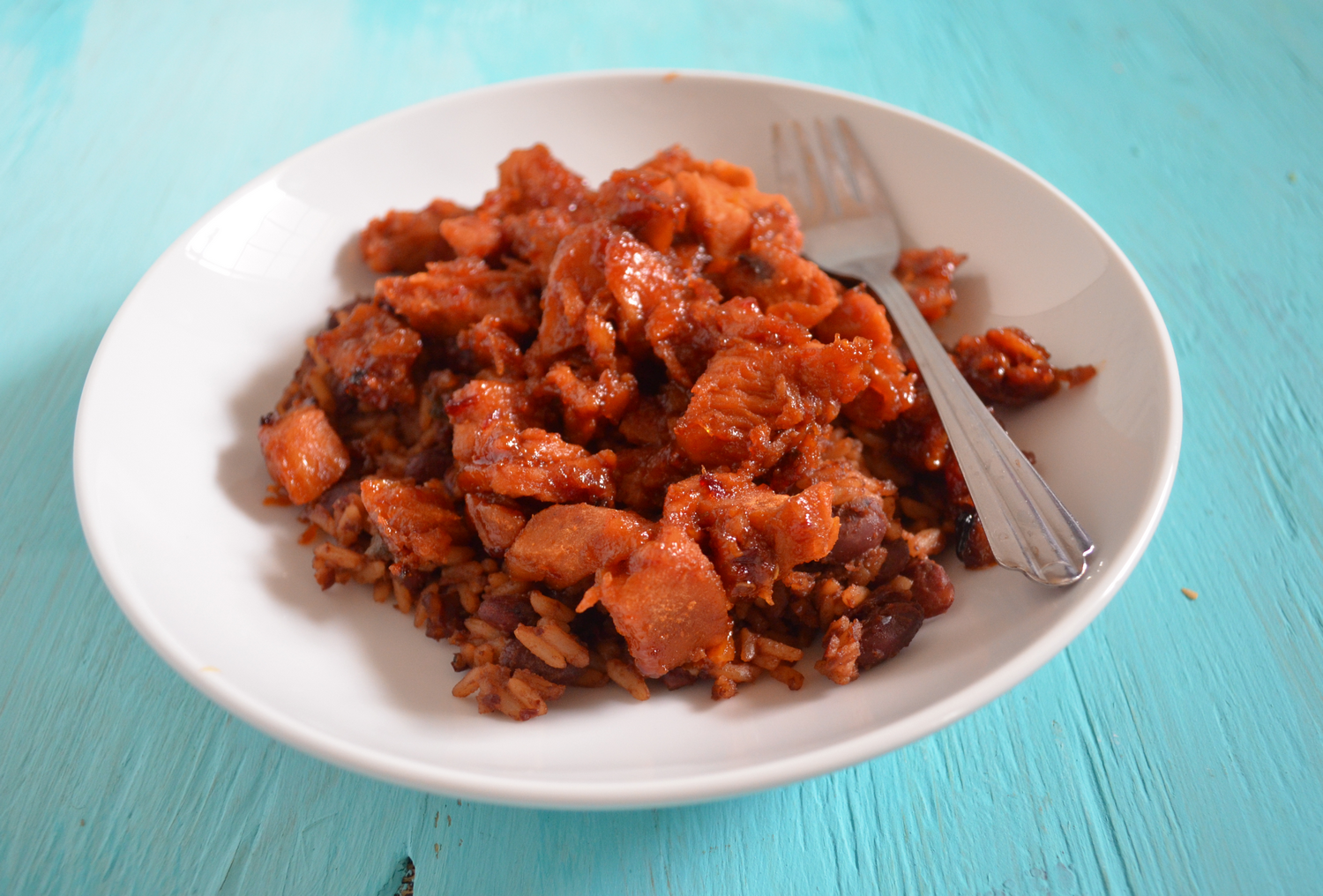 Use Bourbon
Yes, I do use bourbon in this rice. Why yes I feed it to my kids. The alcohol burns off when you cook just in case your concerned. I completely understand some fears about it but I assure you it's safe.
I love to pair the bourbon chicken with red beans and rice. While I am not adding the recipe today for the red beans and rice I do assure you that soon I will add it. Of course, if it takes me to long you can always bug me in the comments below or on Twitter or Facebook. You can find those links to your upper right.
My bacon spatula helped me make this dish. I just have to show you because it is super cool and these spatula's are hands down one of my favorite tools in the kitchen!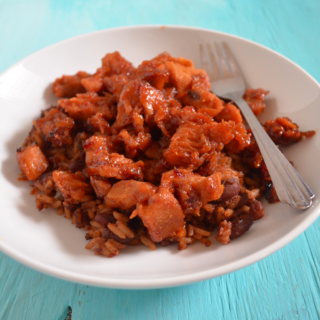 Bourbon Chicken
Sweet and savory chicken made with a bourbon sauce.
Ingredients
4

lbs

boneless chicken breasts

cut into ½ cubes

2

tablespoons

olive oil

3

garlic cloves

crushed

¼

teaspoon

fresh ginger

2

tablespoons

garlic chili sauce with crushed red pepper in it

1

cup

apple cider

¾

cup

light brown sugar

½

cup

ketchup

4

tablespoons

cider vinegar

⅓

cup

bourbon

⅓

cup

soy sauce
Instructions
Heat oil in a large skillet. Add chicken pieces, garlic and ginger; cook until lightly browned. Add garlic chili sauce, apple cider, ketchup, cider vinegar, soy sauce, and bourbon. Cook for a few minutes until sauce starts to thicken some.

Add in brown sugar and lower heat to simmer for 15 minutes until sauce sticks well to chicken. Serve with red beans and rice or anything other Cajun favorite.
Pin Bourbon Chicken: