Harry Potter Christmas Stockings
This post may contain affiliate links. Please read my privacy policy.
These Harry Potter Christmas stockings took all month to make. First, tracking down the patches to make the stockings was a bit tough. We had everyone do their house quiz on Pottermore last year then went searching for patches last month.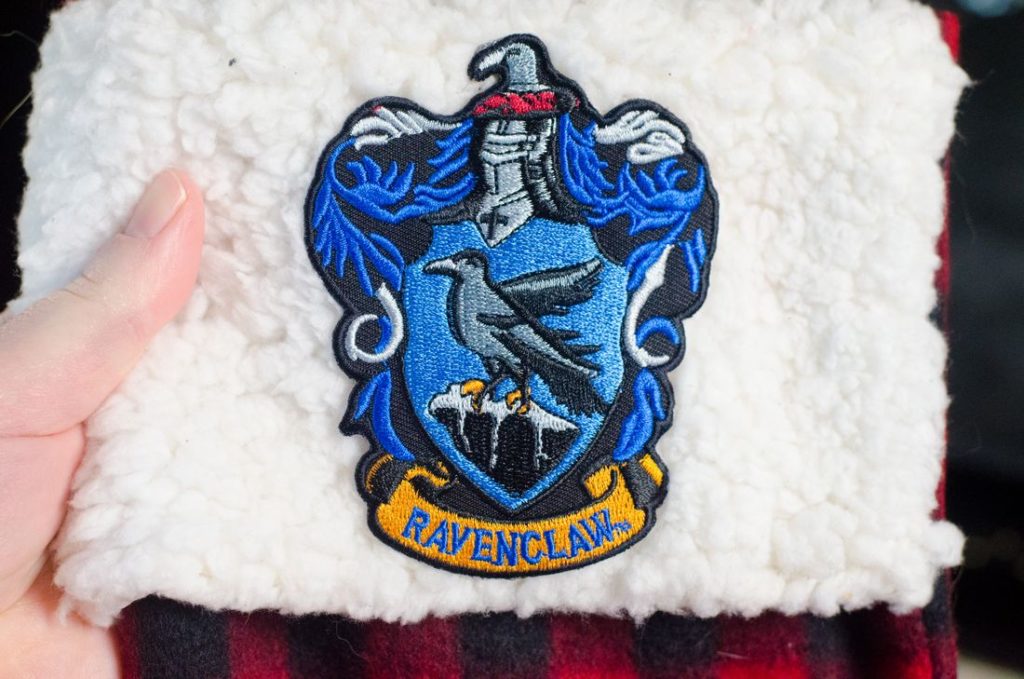 Locally, I found three stuffed under a rack at Five Below. That lead me to call three other stores to see if by chance they had more patches. Hence, they were sold out so I turned to Amazon. Additionally, I looked up the Ata-boy company that was on the patches package and found they had an Amazon store.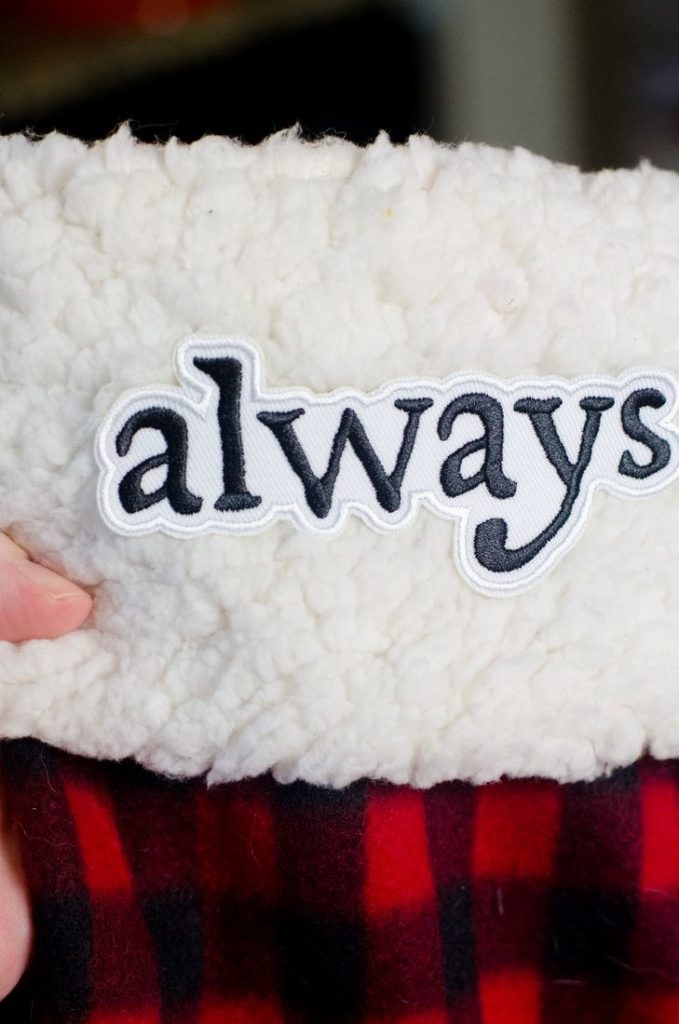 After searching for some time I settled on an Always patch for Z. Additionally, I picked up the rest of the house crests patches as you can see in the pictures off Amazon. We have two Hufflepuff's, one Slytherin, one Gryffindor, and one Ravenclaw in the house.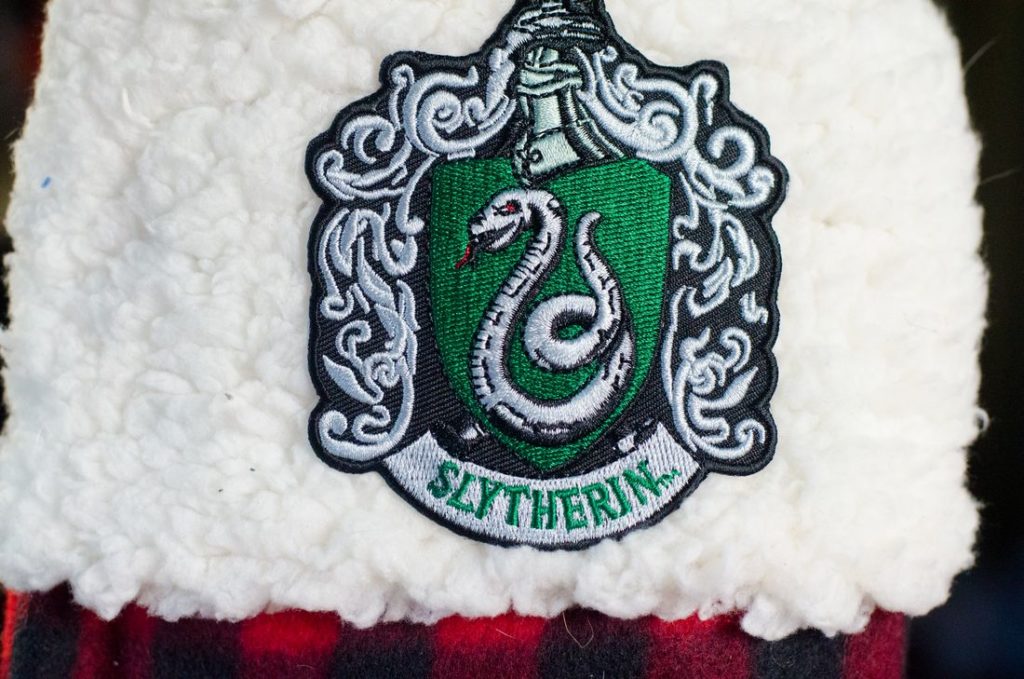 The Christmas stockings were bought at Five Below last year. However, you may use any stocking of choice. Hence, I like how the buffalo plaid pairs well with the crests and my gold, red, and black tree (more to come on that later). These Harry Potter Christmas stockings are so darn cute when completed.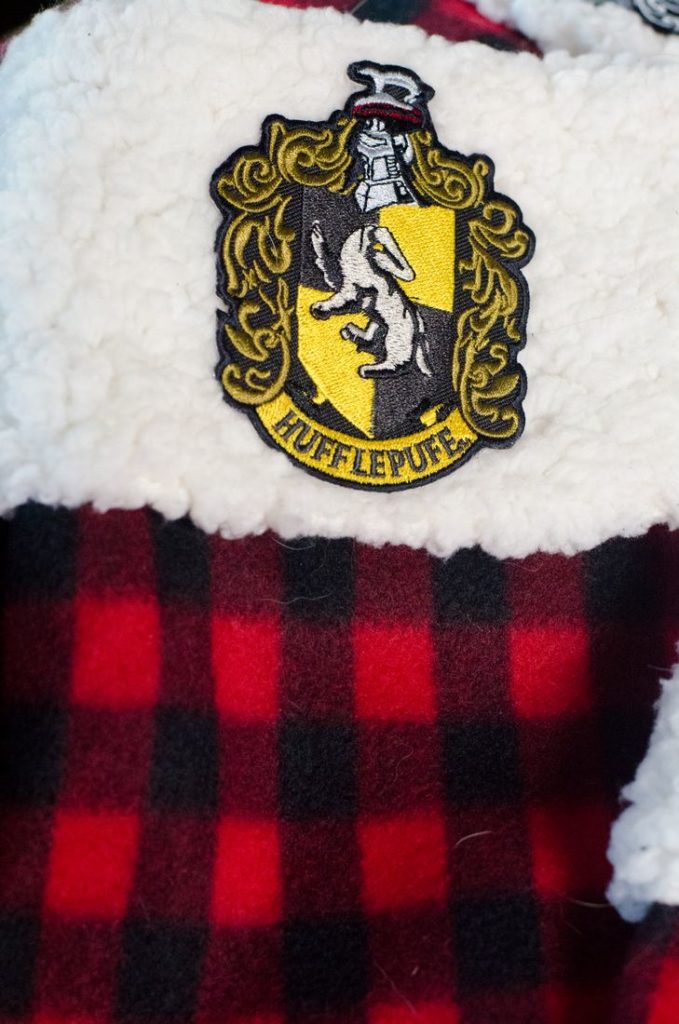 How To Make The Stocking:
Lastly, I picked up some E6000 glue which I used to glue the patches onto the tops of the stockings. Simply glue the backs and press hard to the stocking. Additionally, an old book can be used to set on top of the patch to keep it pressed down.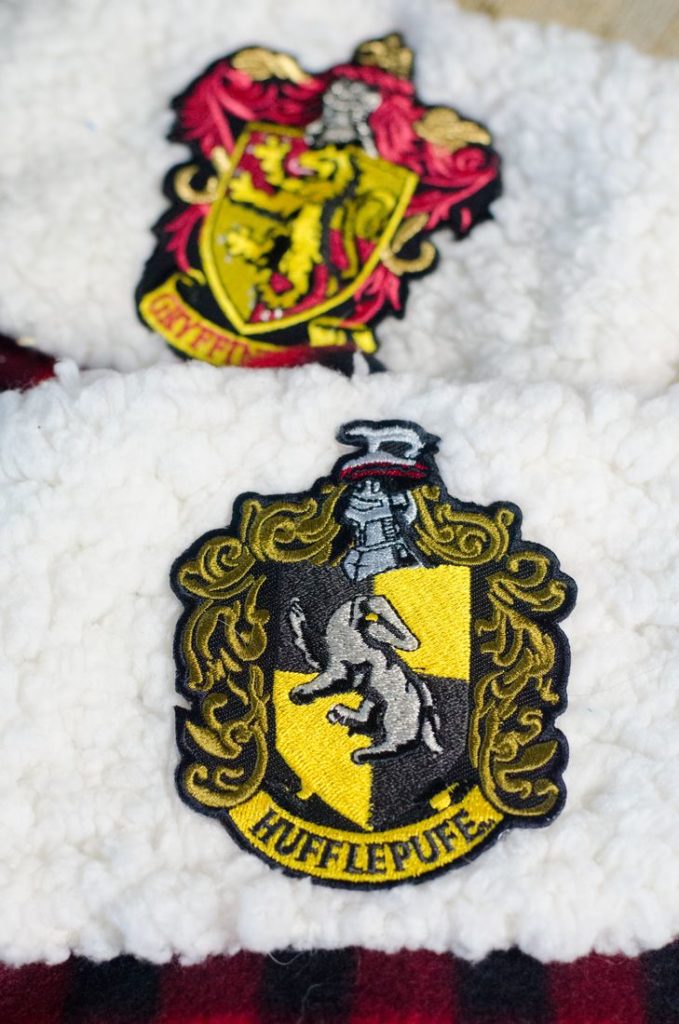 Furthermore, let the patch dry overnight before moving or stuffing the stocking. If any edges are lifted just slightly glue and press down. Let dry overnight so that it's set well. Hang from the fireplace or make a stocking pole like we did! Additionally, I added a Always one for my pup so if you have additional animals you can add a Deathly Hallows or Hogwarts crest patch.
Pin Me: