This post may contain affiliate links. Please read my privacy policy.
Fall is here and it's soup season! It's the time of year where I try to come up with as many soup recipes that will feed for less cash with tasty ingredients. The soup must also be fulfilling as a dinner. Chicken lime soup resembles the idea of tortilla soup and hot and sour soup combined. The fresh avocado on top is a must to add the creamy texture to the soup that is so deserves.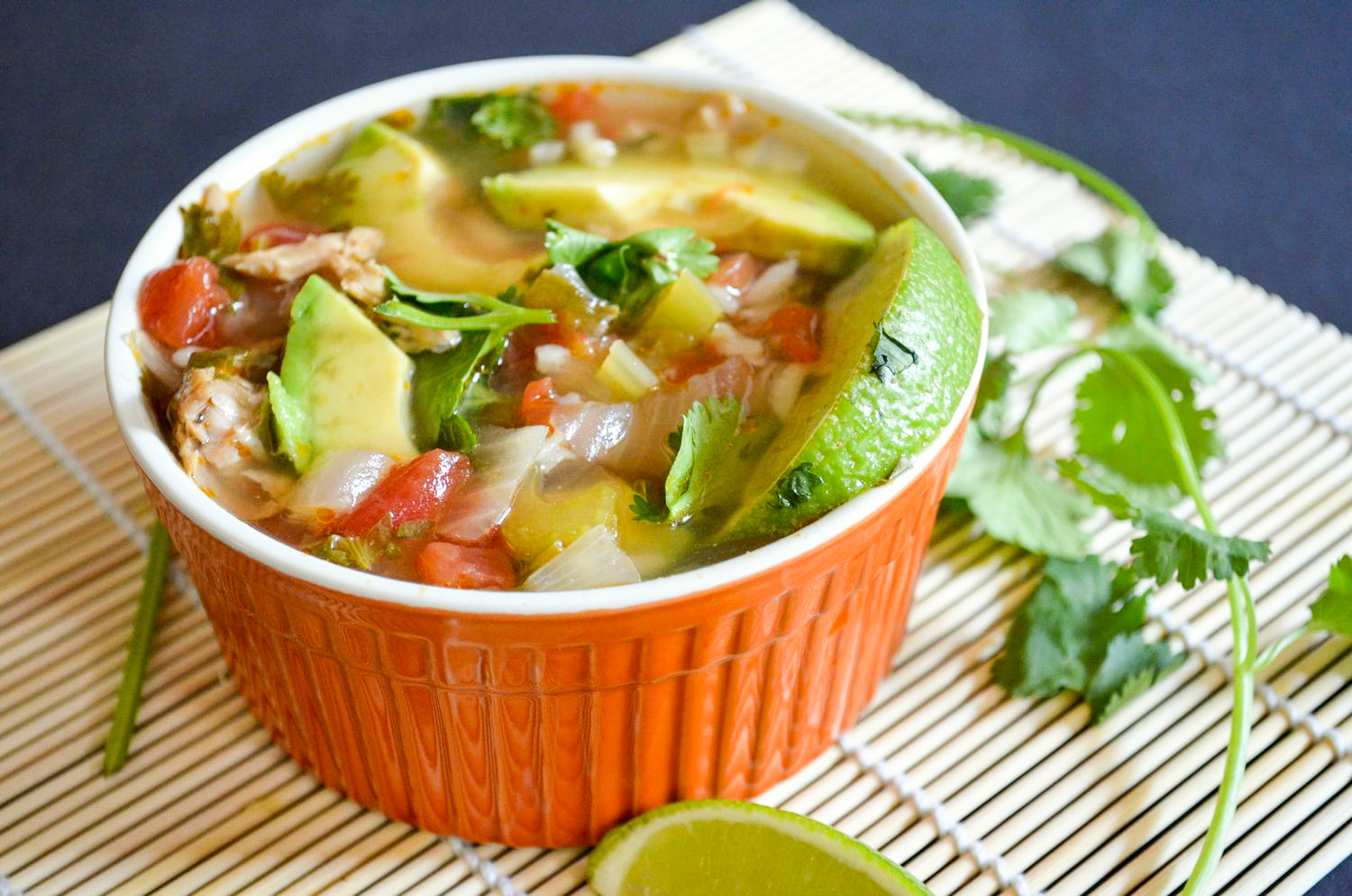 If your not a fan of rice the rice in this recipe can be replaced with corn. Roasted corn would be an especially delicious option. The other half thinks corn doesn't belong in soup; I think he's crazy! Corn chowder is another soup I love. I can eat corn cold out of a can.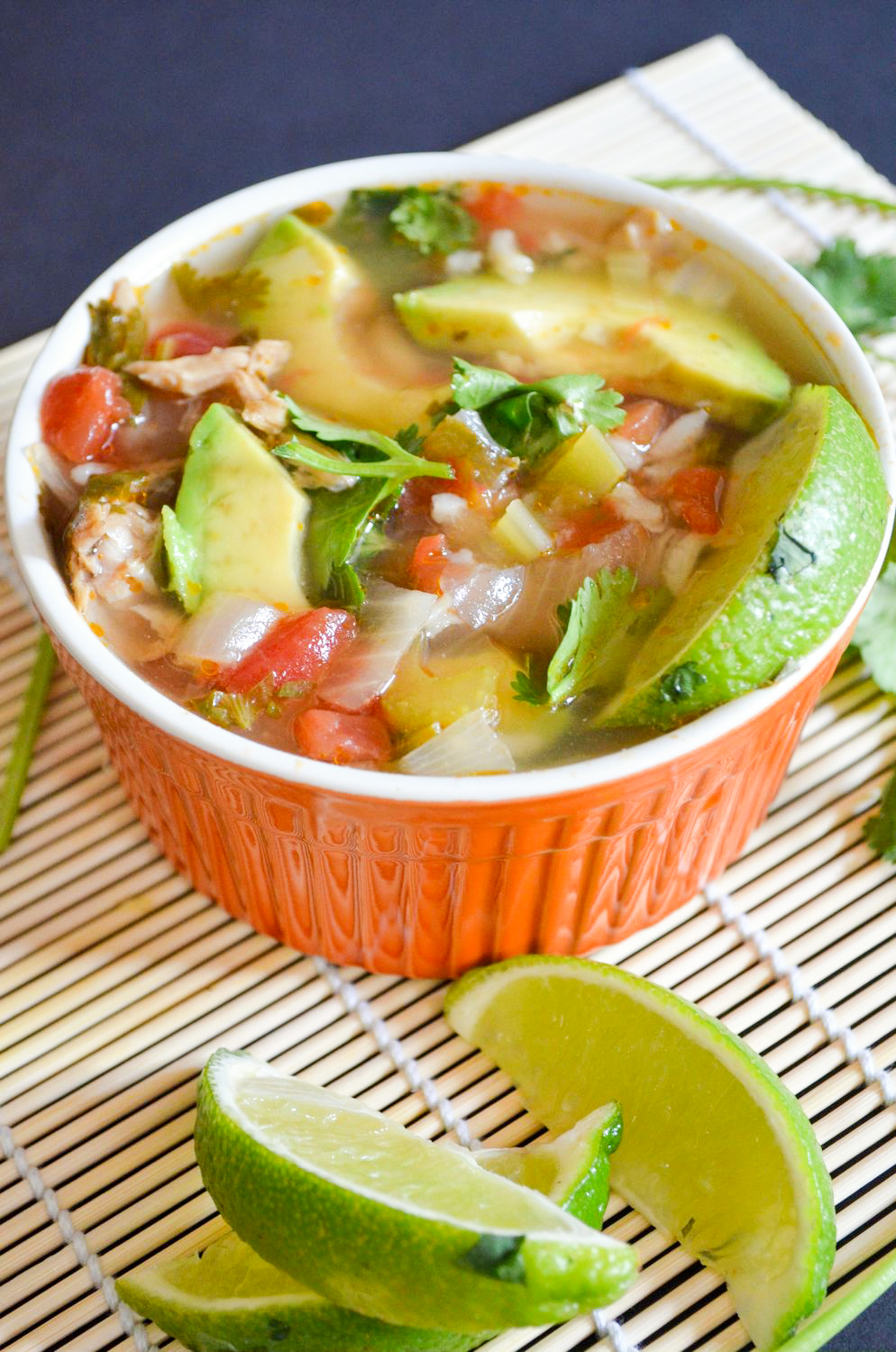 Furthermore, I really think this soup fits well with some fresh tortillas for dipping and paired with a good beer. I really think slow cooking the chicken helps this recipe for the broth but if your in a rush you can always use a roasted chicken and some extra broth. I know I cheat sometimes when there is too much going on.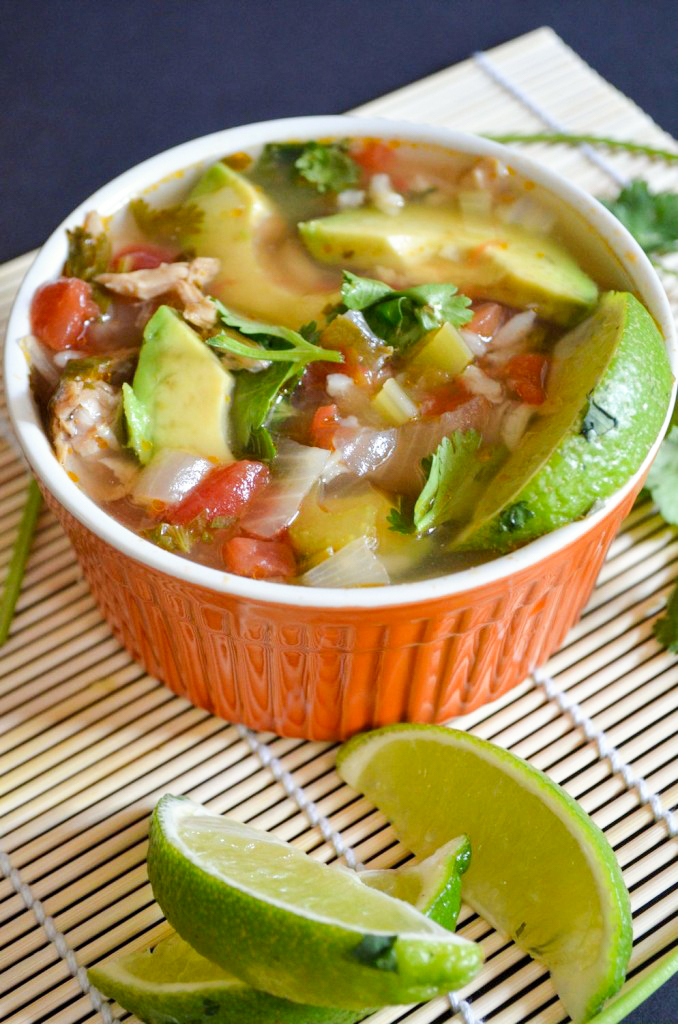 Do you have a favorite soup? I have a few I have made on the blog here under the Soup section. Although, I would like to make a few more. I need to update some of the pictures here. I'd like to make taco soup again.
Think I will add it to my menu for next week. Do you keep a menu for the week or do you do a fly by the seat of you pants?
I find I spent less when making a menu. Reusing some of the ingredients like spices through out the week helps that nothing will go to waste. Cincinnati chili is on the menu this week which is another favorite of mine. What's on your menu to-do list this week?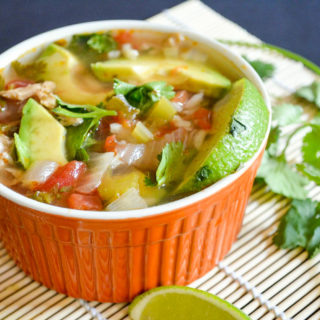 Chicken Lime Soup
Ingredients
1

large white onion; diced

6

stalks celery; diced

½

jalapeno; seeds & rib removed and diced

6

cloves

garlic; minced

5

chicken drumstick legs or thighs

1 – 32

oz.

container of chicken broth

2

14.5 oz. can diced tomatoes with chiles

2

tablespoons

cumin

3

limes

1

bundle of cilantro

1

large avocado

Salt and cracked black pepper

1

cup

pre-cooked white rice
Instructions
In a large pot, add in chicken and cover with water at about half full. Add a little salt and pepper. Bring to a boil and lower to simmer for about an hour until chicken is cooked and falling off the bone.

Remove chicken and set aside to cool. Add diced onion, garlic, celery, and jalapeno to the pot. Stir well. Add two cans of diced tomatoes with chiles. Add salt, pepper, and cumin. Stir and bring to a low boil. Remove meat from chicken bones and add it back to the pot. Add chicken broth. Simmer until all vegetables are tender. Add in pre-cooked white rice. If you don't want mushy rice under cook it a little before adding to the pot. It will soften. Stir well.

Once vegetables are tender add the juice of two limes to the pot and cook for about 8 minutes. Add chopped cilantro to pot and cook for about 2 minutes. Serve soup with sliced avocado.
Pin Chicken Lime Soup: