Back To School Password Tracker
This post may contain affiliate links. Please read my privacy policy.
The school supplies are showing up at the local stores here. Flooding the shelves now of objects I don't have to buy this year. Well, at least not many of them since I have two not in school and one going into college. However, it makes me think of all those shopping trips and how I don't have to spend another 100! It also reminds me of all the paper work that would come home and passwords we'd have to make. I decided to share with you my Back To School Password Tracker.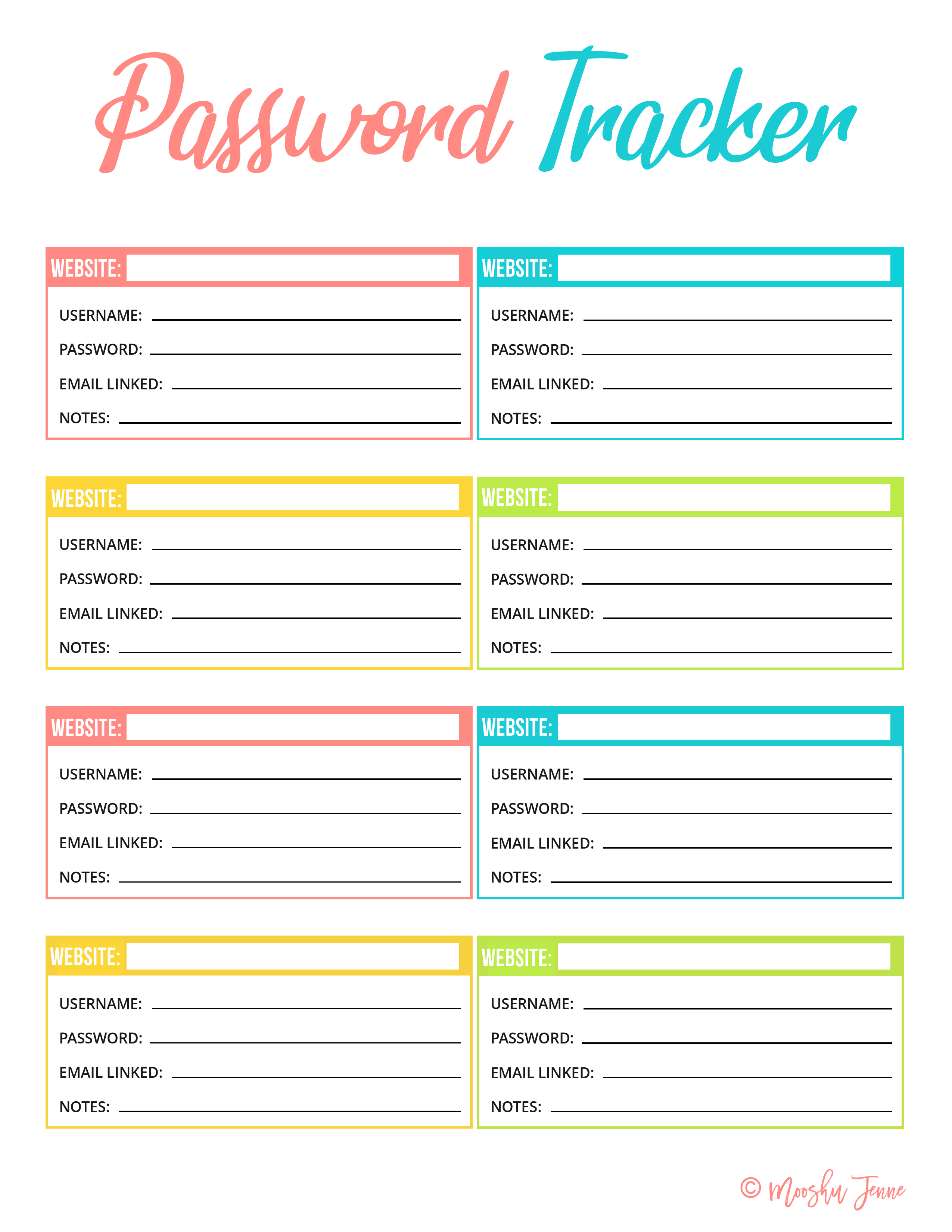 While it can be used for more than just back to school like say bloggers! It's a nifty little Back To School Password Tracker sheet that you can print out for free. Just hole punch the sides and pop it into any binder or folder with brads. Honestly, I printed one myself and have it in a binder on my night stand so I have easy access to all those passwords I can never remember. Even though variations may be close I still sometimes for the life of me cannot remember a password.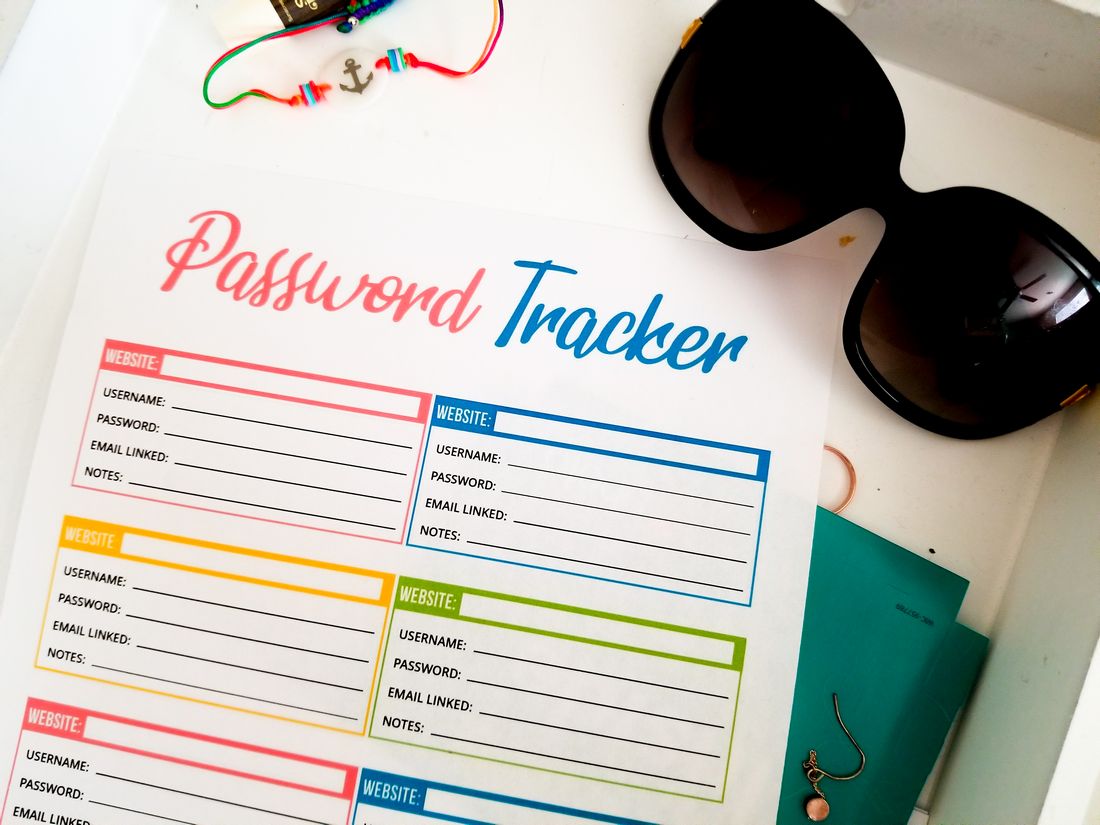 The printables fun and bright colors will look great in any planner. For a trick to print it smaller or larger just move the percentage up or down when you have it open in your PDF reader. You can adjust sizing and should be able to print it smaller for planners along with bullet journals. Use this Back To School Password Tracker for school websites, emails, online classes, and so much more.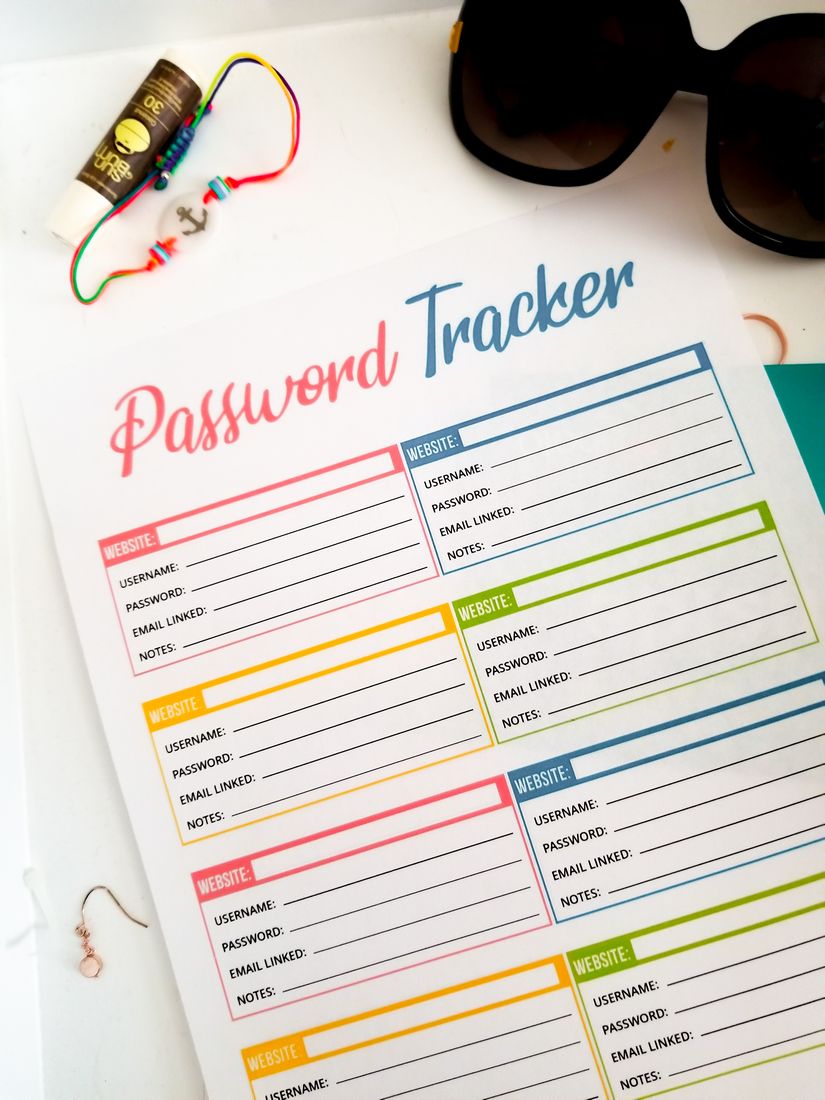 Additionally, it's great for bloggers for all the many social sites we need to keep track of with plenty of passwords. If your not a blogger or a student you can still download it just to keep track of all the password you may have for various sites. To download the printable simply click here.
Pin Me: