This post may contain affiliate links. Please read my privacy policy.
The Asian garlic beef bowl is a perfectly tasty and budget friendly dinner. The flavors of ginger and garlic make it aromatic. Easily served over rice for a simple dinner.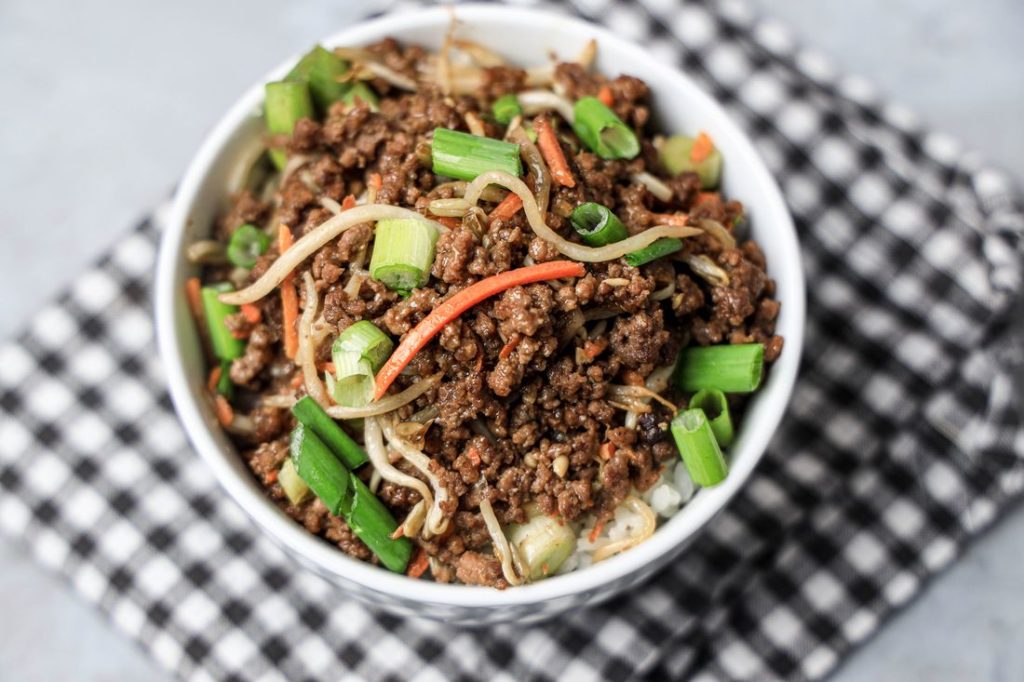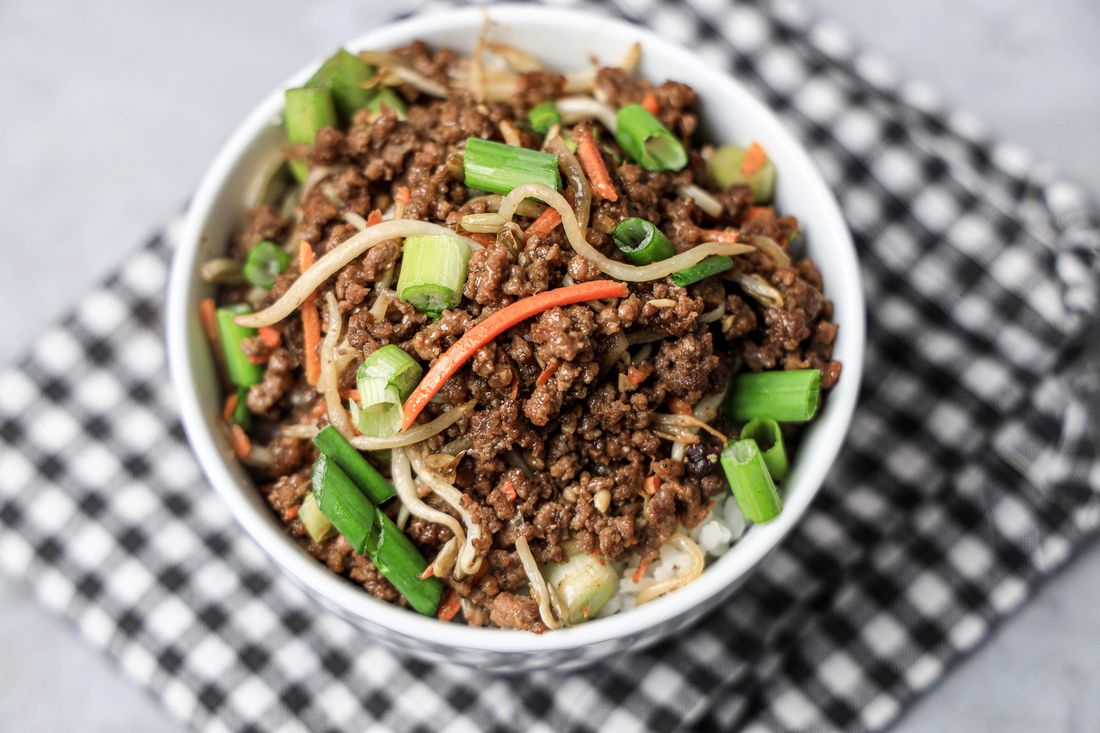 Ground beef can easily be bought in larger packages making it cheaper by the pound. I like to create different meals that are budget friendly but full of flavor. Especially using sauces that can be used again and again.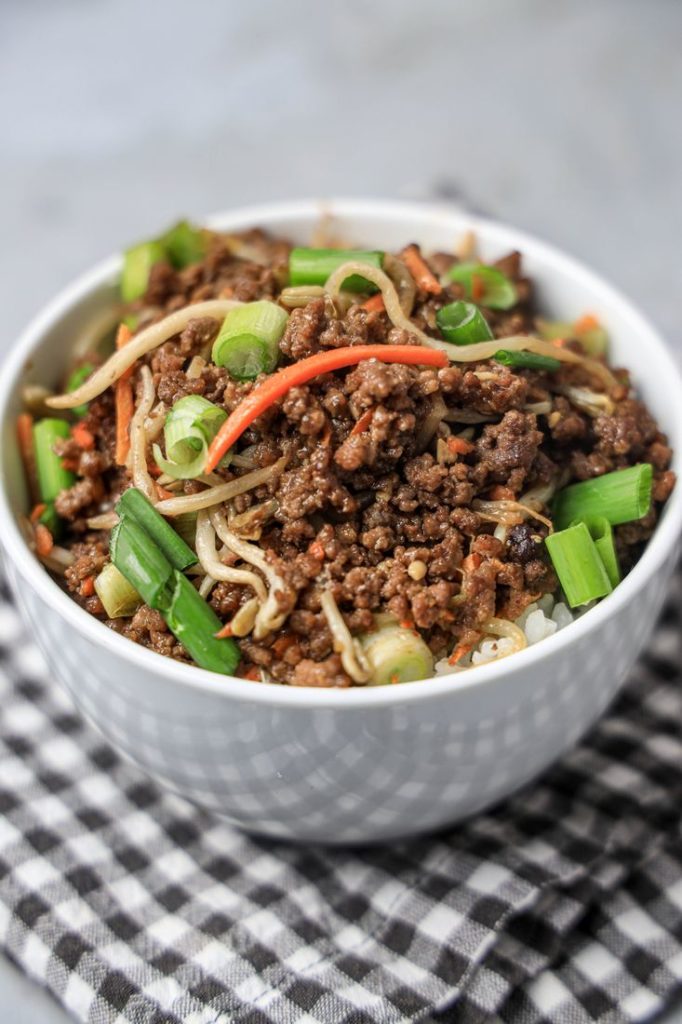 Garlic
Using foods like garlic and ginger during cold season in your food is helpful. Garlic contains allicin. Garlic has been used as an antiseptic, antibacterial, and antifungal agent.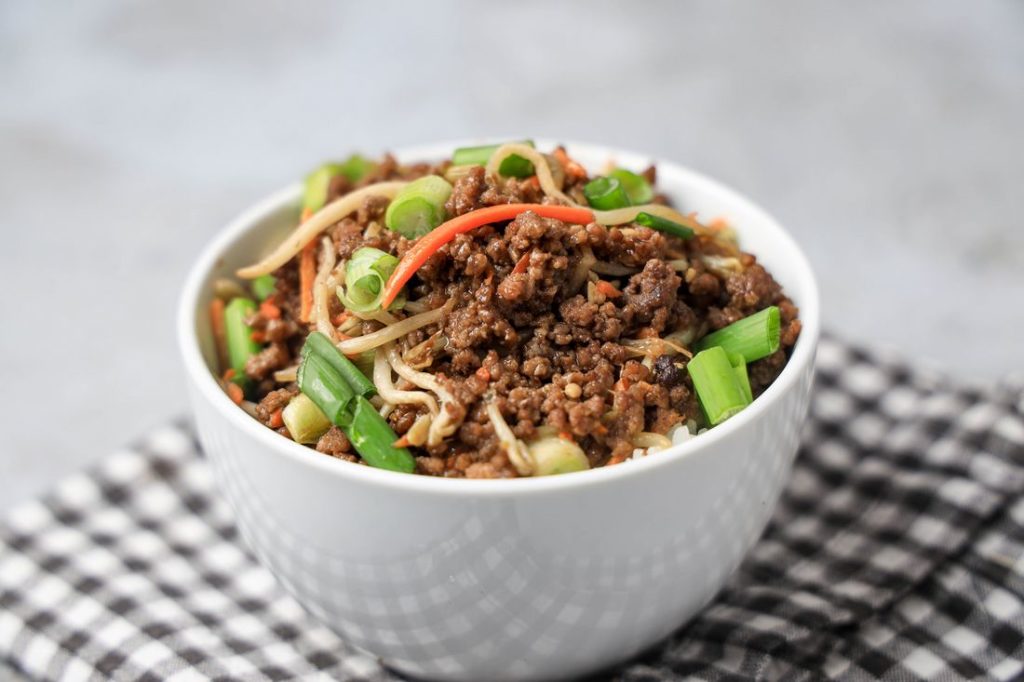 Ginger
Ginger is a natural antibiotic as well. Researchers believe it can combat seasickness and nausea and to lower blood sugar levels. I personally have used it for nausea in tea form.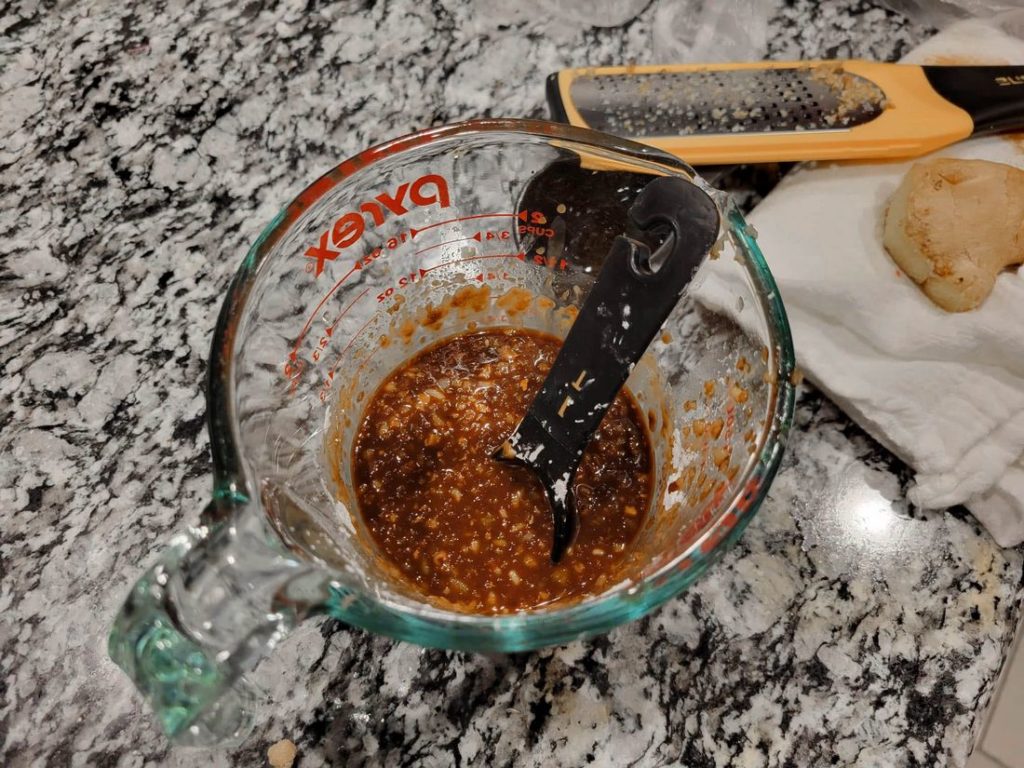 First step is to make the sauce. Mix together ginger, garlic, light, and dark soy sauces. This will go into the ground beef and give it a tasty flavor.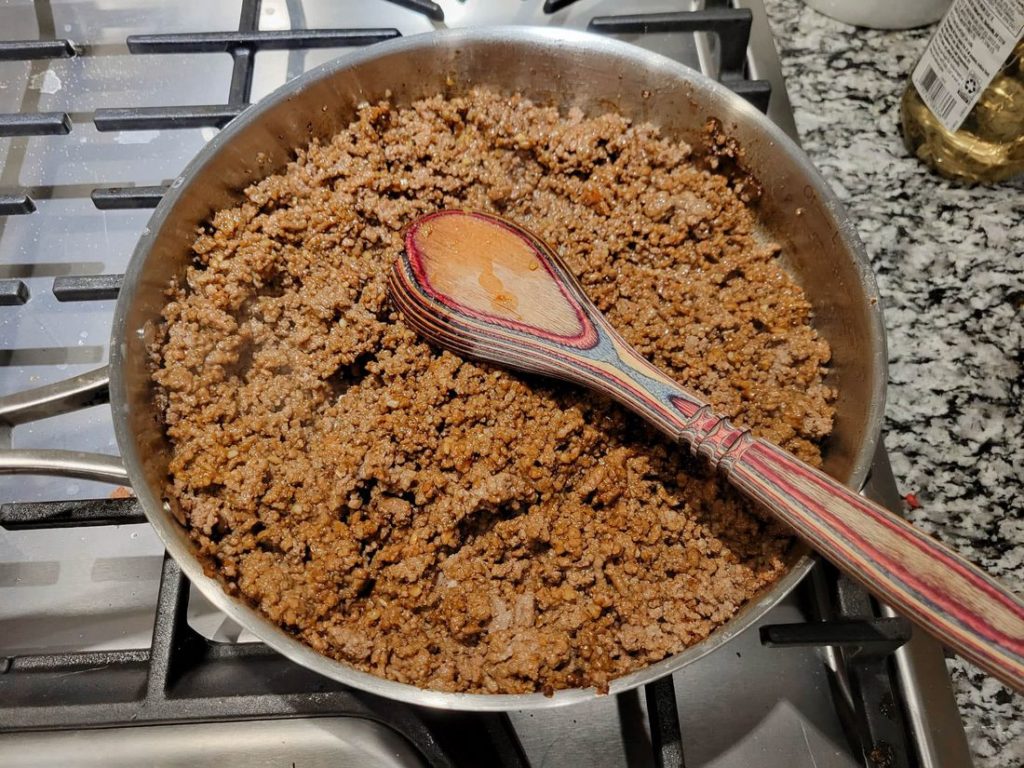 Gluten Free:
To make this gluten free replace the soy sauces with gluten free soy sauce. You can also use coco aminos in place of the soy sauces. The rest of the ingredients are gluten free.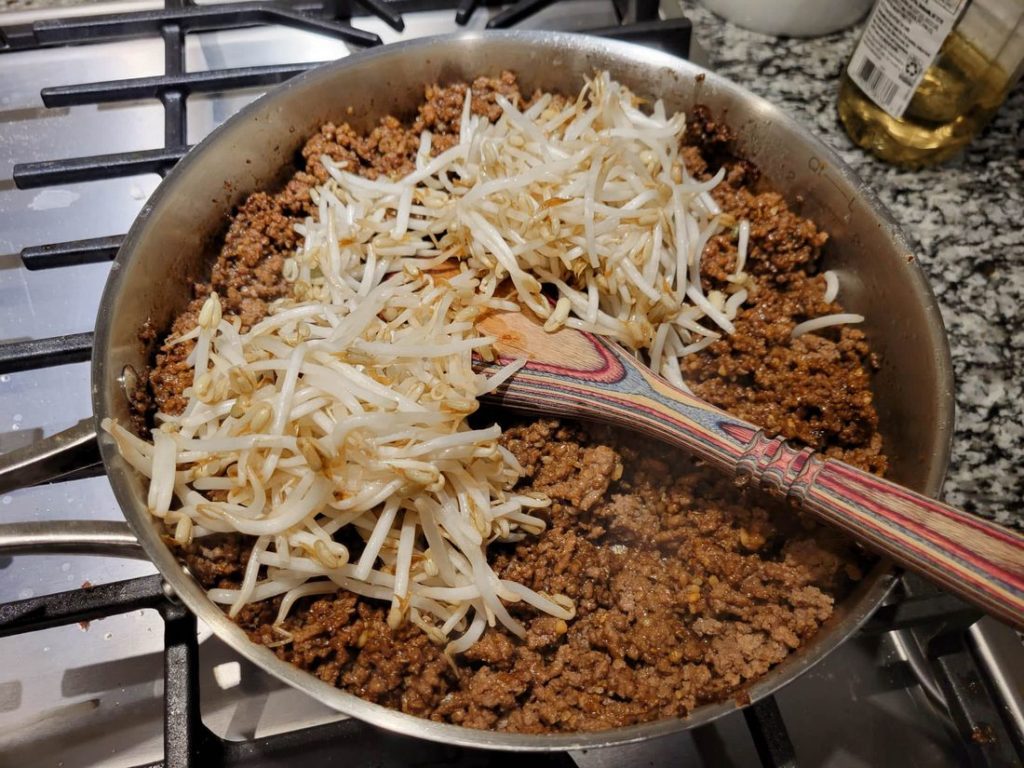 Add the mung bean sprouts in before the carrots and spring onions. Those items you want to be a little more crisp. Cook for about two minutes. Then add the carrots and onions.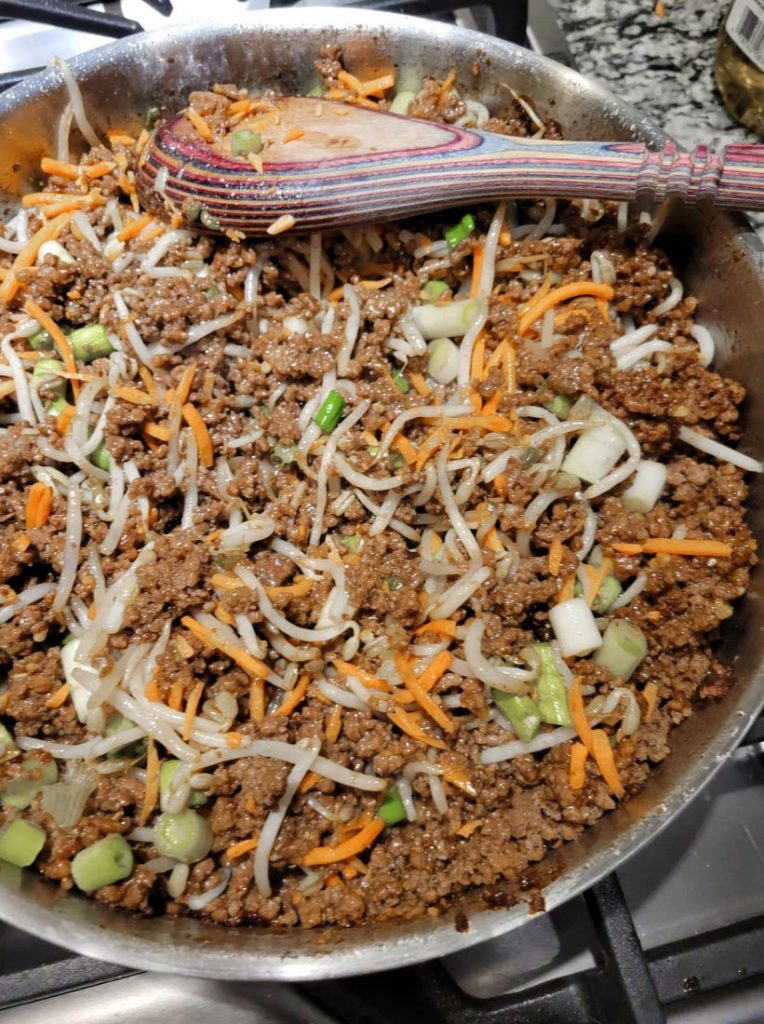 When you add the carrots and onions remove from heat and cover with a lid. The steam will soften them in minutes. There is no need to sauté. Serve topped over jasmine rice.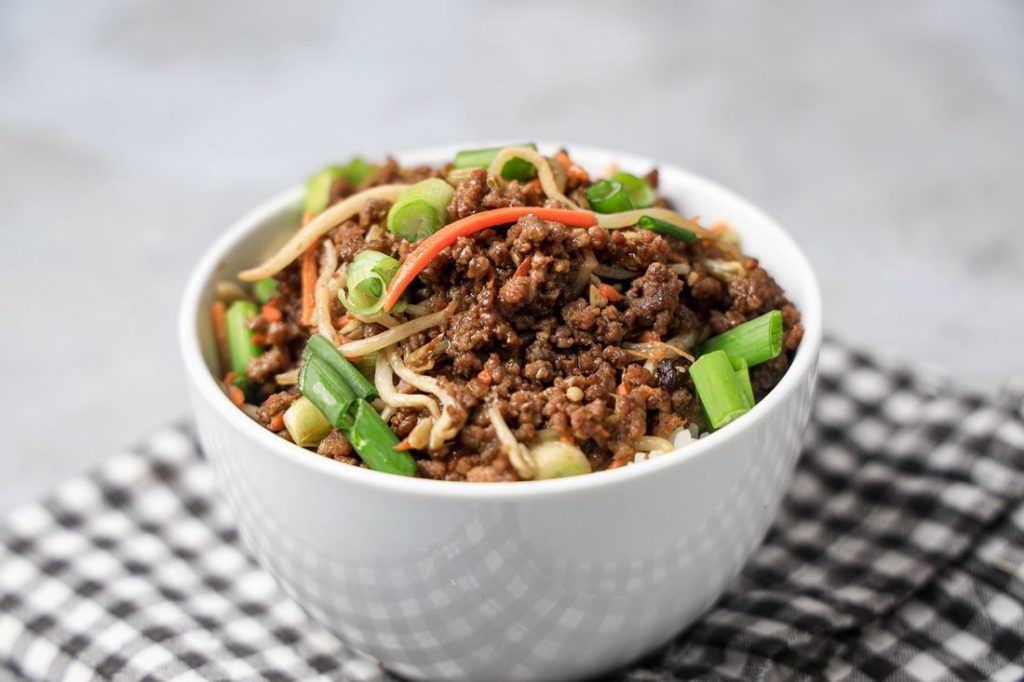 I like to serve this hot and sometimes we make a good hot and sour soup before it. But Asian garlic beef bowl is filling enough on it's own. You don't have to use jasmine rice. Long grain white rice can be used as well.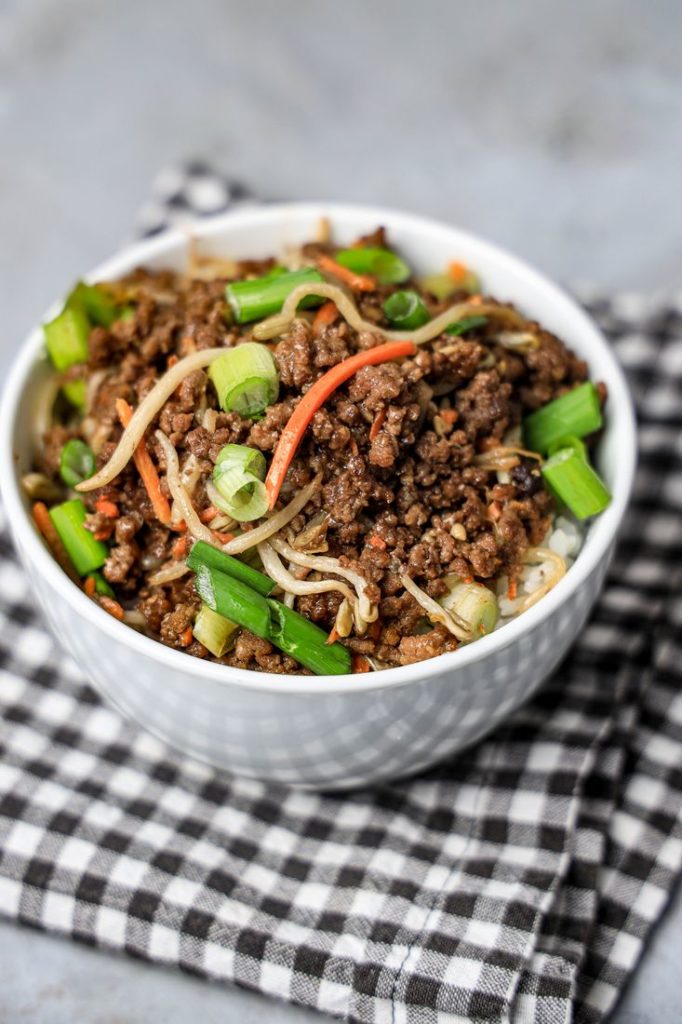 I have a few other Asian recipes that I am listing below if you would like to try other dishes. I love all the flavors and aromatics in Asian food.
Other Asian Recipes: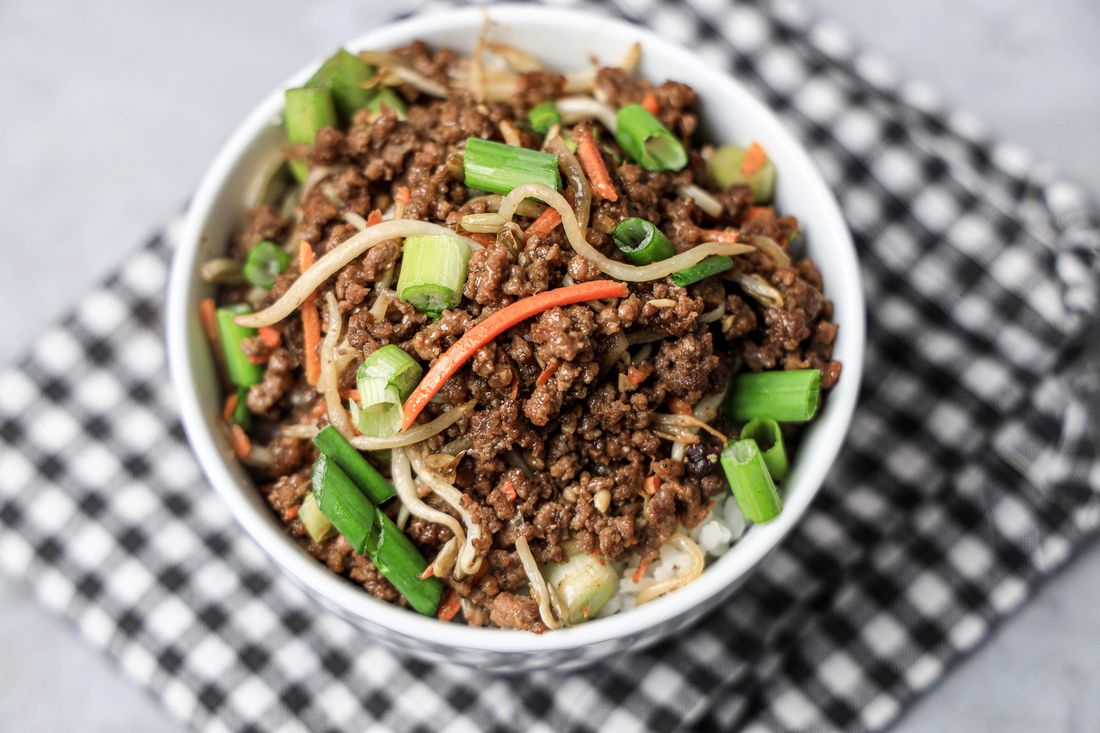 Asian Garlic Beef Bowl
Savory ground beef bowl with mung bean sprouts, carrots, and spring onions.
Ingredients
2

lbs

– 90/10 ground beef

1

tablespoon

olive oil

1/4

cup

light soy sauce

1/4

cup

dark soy sauce

1

tablespoon

grated fresh ginger

2

tablespoons

minced garlic

2

tablespoons

brown sugar

2

tablespoon

cornstarch

1

small bag mung bean sprouts

1

cup

matchstick carrots

1

bundle spring green onions; diced
Instructions
In a deep frying pan or skillet add in ground beef and olive oil. Fry until ground beef is browned.


In a small bowl, mix together both soy sauces, ginger, garlic, and brown sugar. Whisk well. Mix in two tablespoons cornstarch. Whisk well. If you want gluten free use gluten free soy sauce or coco aminos in place of the light and dark soy sauces.


Turn meat to low heat. Add in liquid mixture and stir well. It will start to thicken on the meat.


Add in mung bean sprouts and cook for two minutes. Add in the onion part of the spring onions. Cook another one minute. Add in carrots. Remove from stove and cover. Wait three minutes before serving. This will softened the carrots.


Serve over jasmine rice topped with the chives part of the spring onions.
Pin Asian Garlic Beef Bowl