This post may contain affiliate links. Please read my privacy policy.
This Vegetable Ramen is one of the meals I use often for lunches or an easy dinner that the family loves. My husband isn't fond of it with out chicken. He is just a meat and potatoes kind of guy.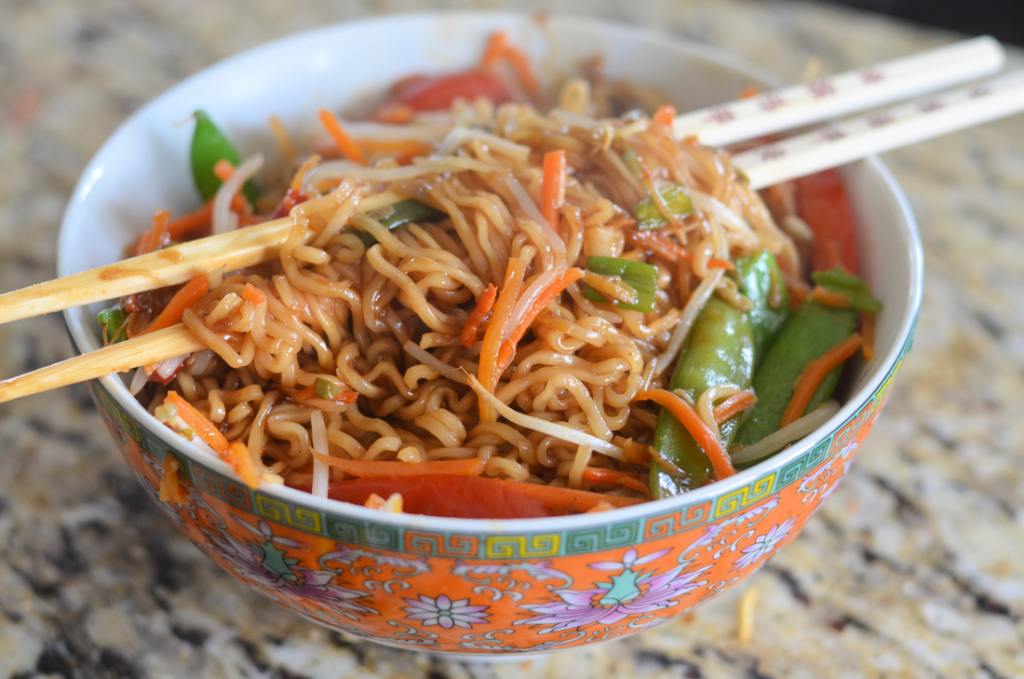 It's a great way for me to get all the vegetables into my teens though. Additionally, one likes cooked vegetables and the other likes raw vegetables but for some reason when I make this dish they don't seem to care and all flock to the bowl.
When I had my first apartment the only thing I could afford to really eat at first was ramen. Suddenly, you tend to become pretty creative adding in tidbits here and there of vegetables, meats, and egg.
Unfortunately, the one thing I never thought of was the sauces. Consequently, the ingredients in this sauce that covers the noodles spreads pretty far. In fact, making it cheaper to use over and over for lunch or dinner.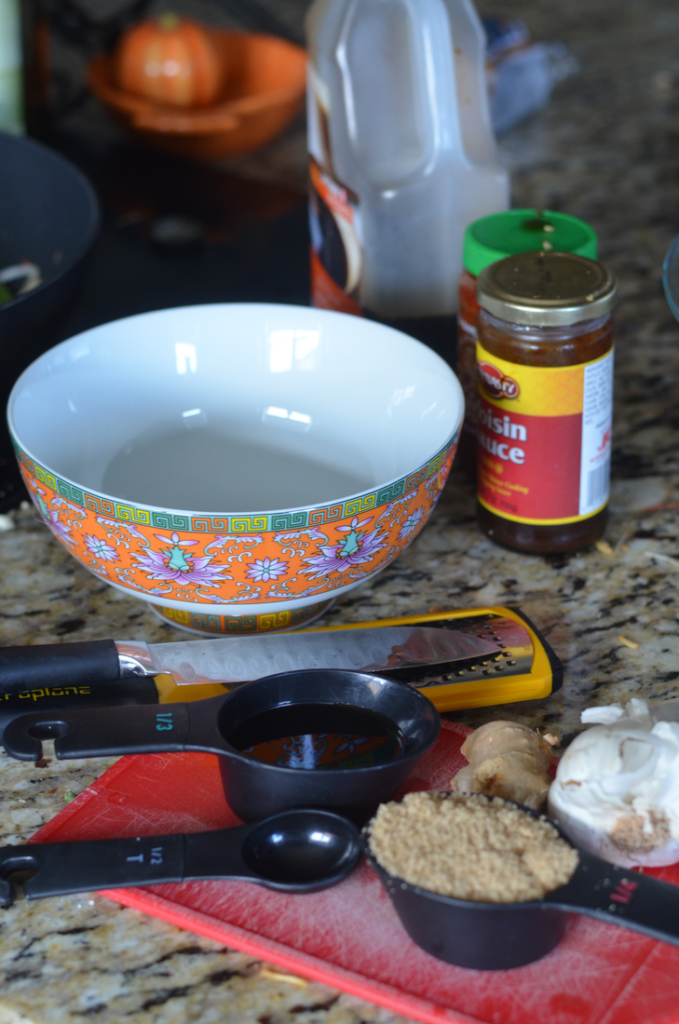 As a result, there is only two key points to remember when making this dish. First, don't over cook the noodles. Ramen cooks in about 3 minutes or less.
Because you are going to cook these a little more in the sauce you want the noodles still a bit bitey. The noodles should jump back in your mouth not crumble to mush.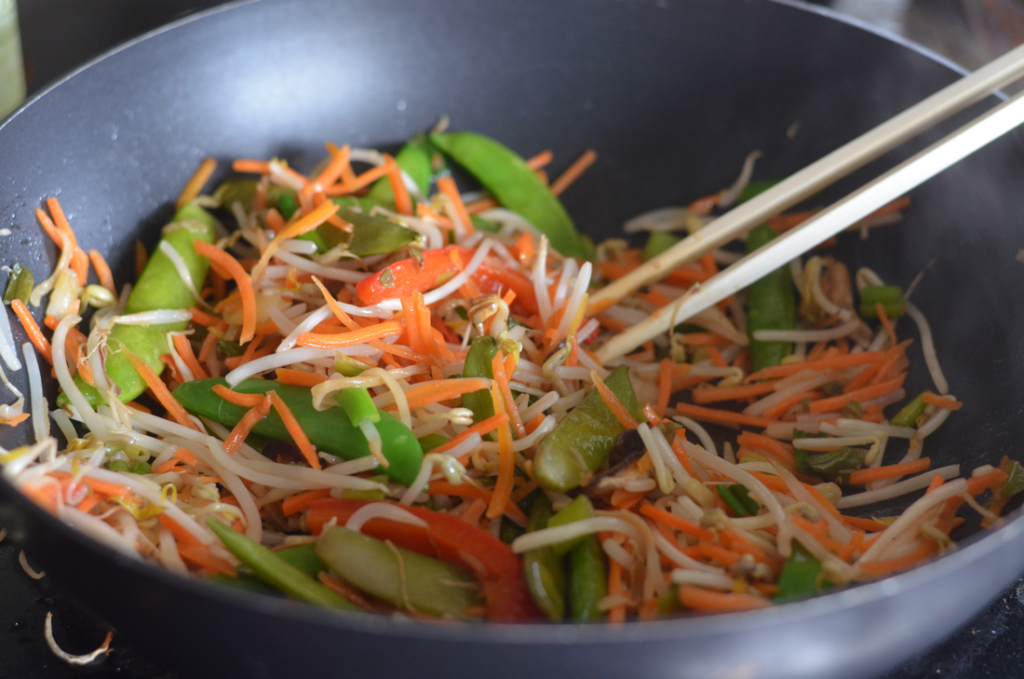 Secondly, the sauce needs to be whisked well and add to the pan on low heat so it doesn't burn. Likewise, you just want it to thicken and soak into the noodles.
In addition to stir frying your vegetables first on a medium heat until tender but not mushy. This process takes between 3 to 5 minutes. Finally, remove these to a bowl and then cover with foil.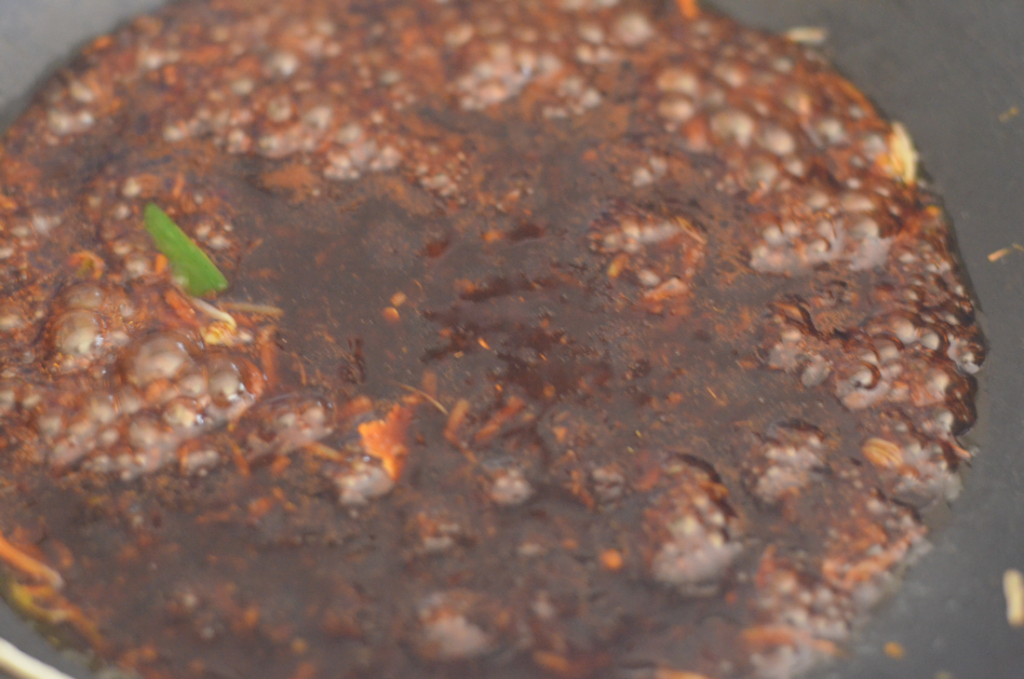 Lower the heat and add in the sauce while noodles are cooking. Stir lightly with a spatula. Drain noodles and add them to the pan.
Furthermore, I would love to know what you like to put in your ramen. Do you have a special way to doctor it up and get rid of that horrible packet? Certainly, I'd love to hear about it below in the comments!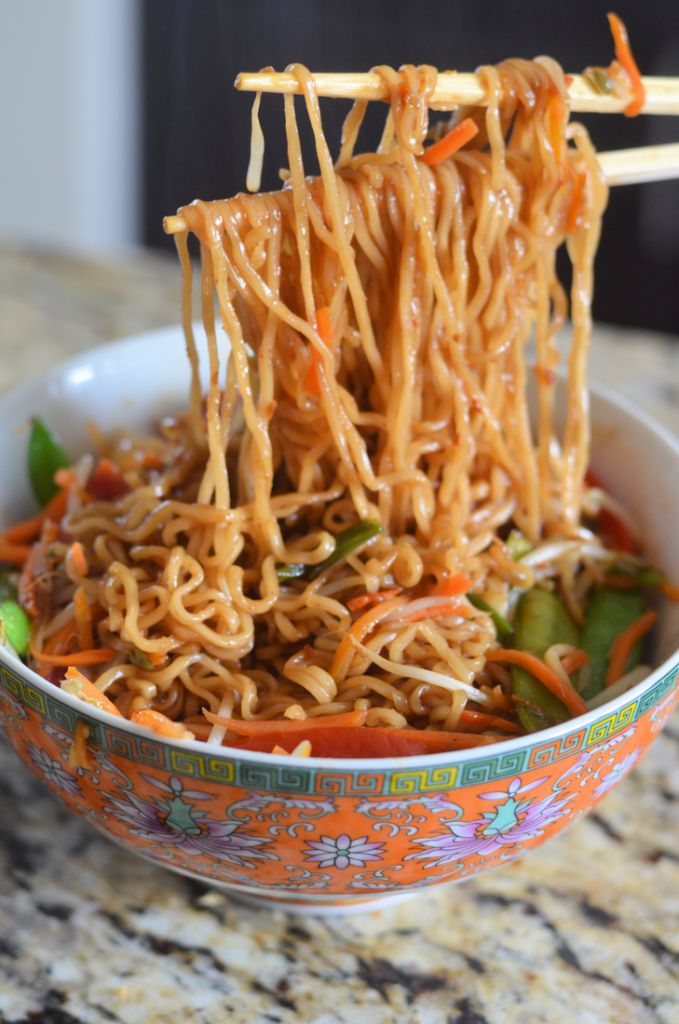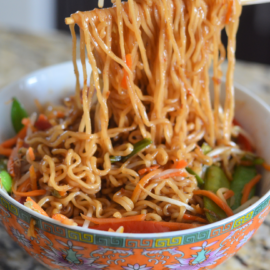 VEGETABLE RAMEN
Ramen tossed with carrots, shiitake mushrooms, snow peas, spring onions, and red bell peppers.
Ingredients
6

packs of ramen

seasoning removed

1

cup

snow peas

½

julienne carrots

2

red bell peppers; sliced into strips

1

cup

shiitake mushrooms

1

bundle of spring onions; chopped

2

cloves

of garlic; grated

1

cup

mung bean sprouts

1

teaspoon

grated ginger

2

tablespoons

olive oil

½

cup

brown sugar

3

tablespoons

hoisin sauce

⅓

cup

soy sauce

1

teaspoon

chili garlic sauce
Instructions
Fill a pot with water and set to boil on medium heat.

In a stir fry pan or wok, add in olive oil and bring to a medium heat. Add in snow peas, carrots, bell pepper, shiitake mushrooms, spring onions (chives saved to the side), and mung bean sprouts. Saute for 3 to 5 minutes. Remove to a bowl and cover with foil.

Add noodles to boiling water. Cook for no more than 3 minutes. Drain.

In a small bowl, add in grated ginger and garlic. Add in hoisin sauce, soy sauce, brown sugar, and chili garlic sauce. Whisk well. Lower heat on stir fry pan or wok to low. Add in one tablespoon olive oil and add sauce to pan. Cook for about two minutes. Add in noodles and toss until well coated.

Remove noodles to large bowl and toss with vegetables. Top with fresh chives and serve.
Notes
You may replace the brown sugar with honey and 1 teaspoon cornstarch for same effect.
Pin Vegetable Ramen: