New Year's Eve Ball Dropping Cupcakes
This post may contain affiliate links. Please read my privacy policy.
These New Year's Eve Ball Dropping Cupcakes don't take long to create. You can use any colors you can imagine but New Year's Eve to me is all about gold, black, and silver.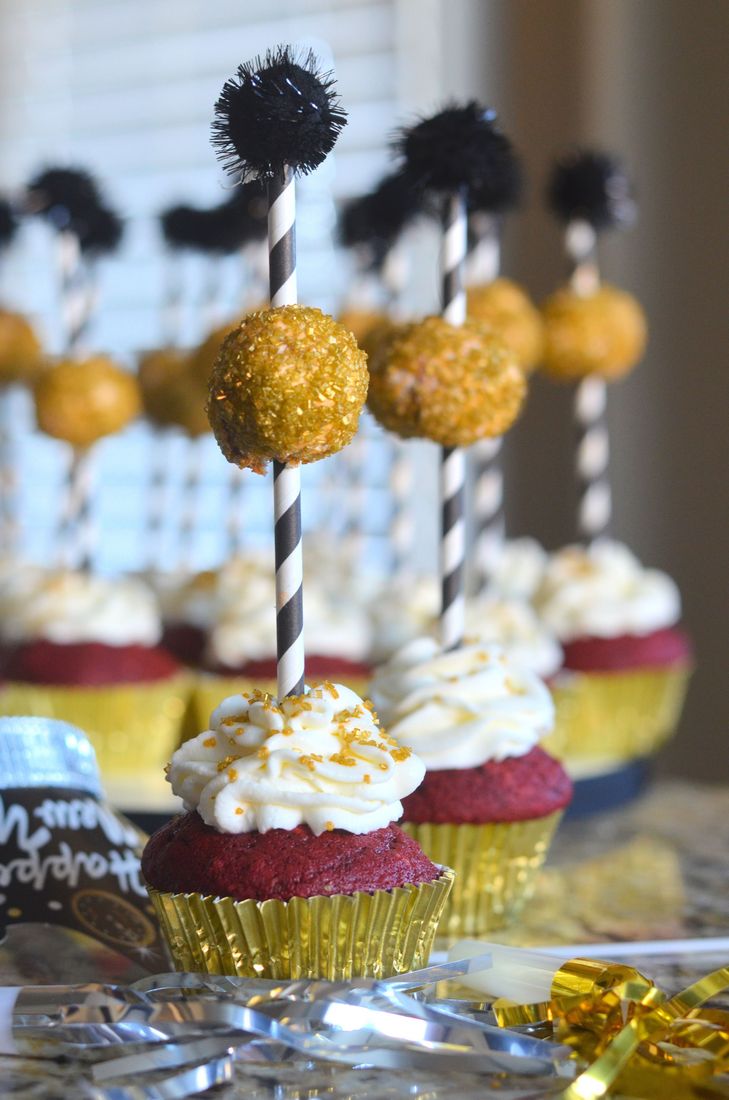 It's pretty simple in the fact that you can pick any cake mix. I used red velvet. The black ball toppers on the straws I bought at Hobby Lobby and the straws also. The balls are in the craft section and straws next to the cake decorating section.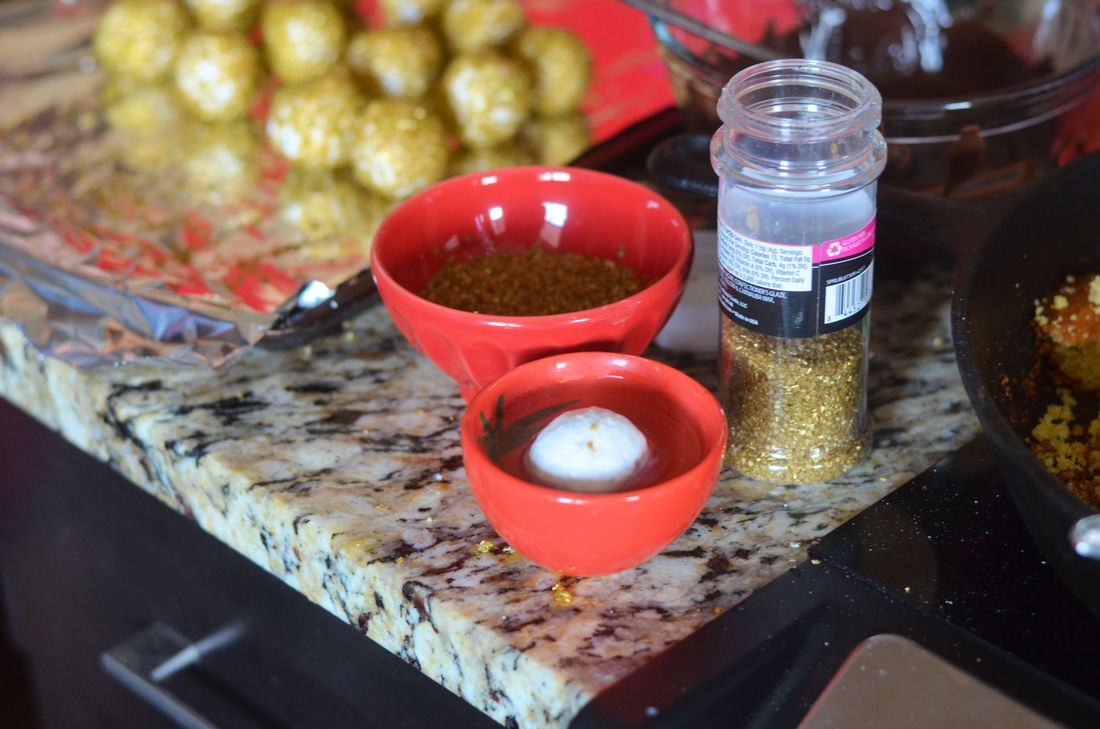 I also got the sprinkles in the cake decorating section. Bought donut holes that are powdered. Just roll them in water lightly as you see pictured above then roll in sprinkles as you see in the picture below. It just wets the powdered sugar and does soak the donut.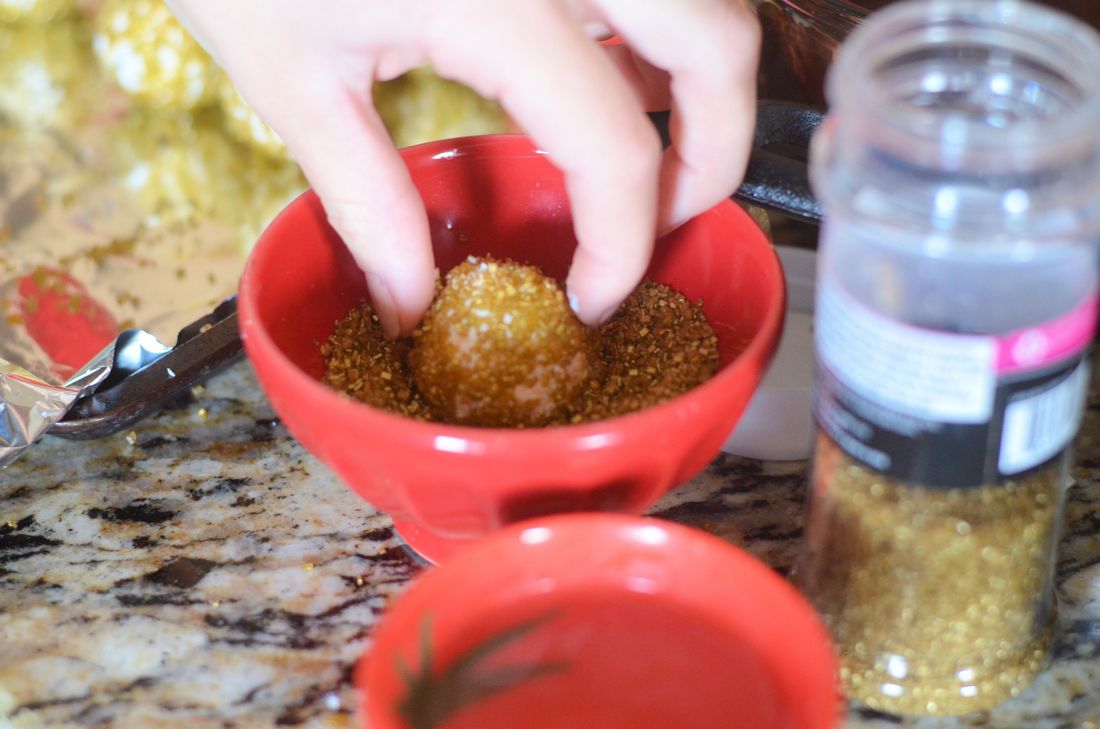 Set the balls on foil. Now glue all the decorative sparkle balls to the tops of the straws. The trick here is slowly sliding the straw through the donut hole so it doesn't break in half.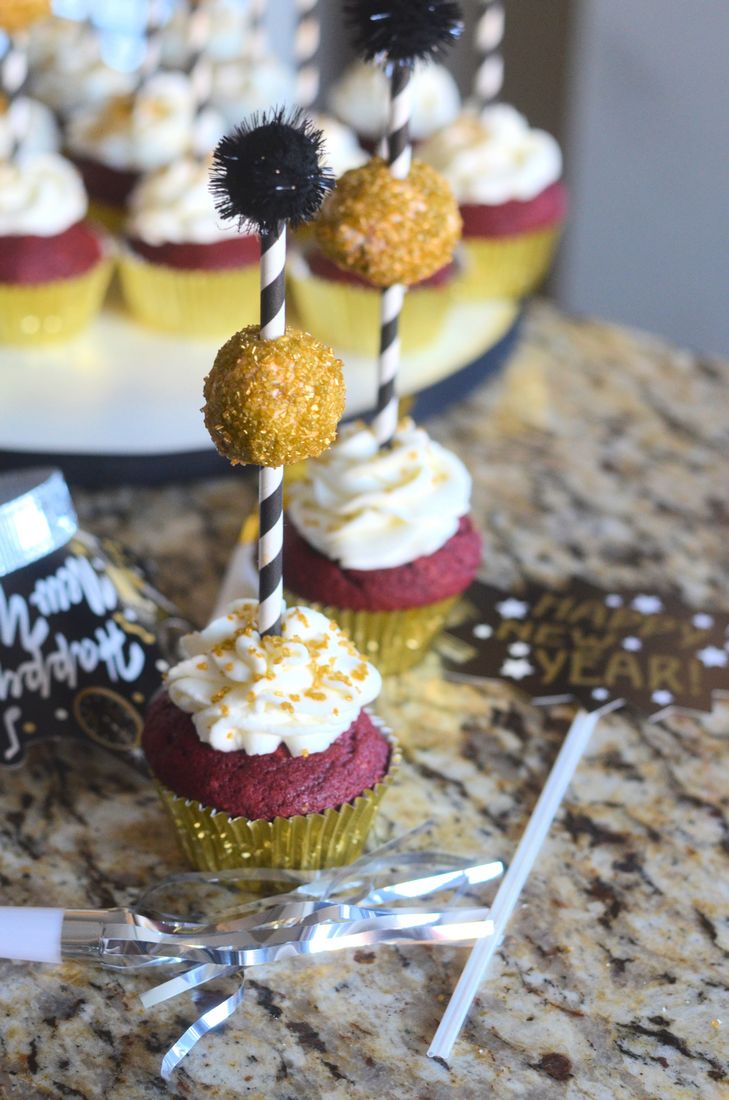 If the donuts slide down just add a little melted chocolate or icing to hold it up. The icing I used on these cupcakes won't work for that as it is a whipped topping icing but you can prepare some buttercream icing (small amount) to use as a edible glue. I used chocolate on about two or three.
Frost the top of the cupcakes, add sprinkles, and then insert straw into donut hole and add to the cupcake. These are sure to wow your guest at your New Year's Eve celebration.
So with a big Happy New Year's Eve to you I leave you with my recipe for New Year's Eve ball dropping cupcakes.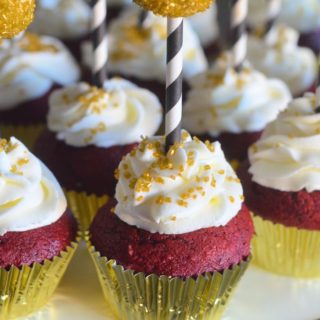 NEW YEAR'S EVE BALL DROPPING CUPCAKES
Red velvet cupcakes with sprinkle covered donut holes for a New Year's Eve Ball Dropping Cupcake.
Ingredients
For Icing
1

cup

powdered sugar

1

pint

heavy whipping cream

For Cupcakes
For Cupcakes
1

box red velvet cake mix

For Ball
For Ball
1

bag of powdered donut holes

1

container of gold sprinkles

Water

For Straws
For Straws
Striped straws

Glitter craft balls
Instructions
Bake cupcakes according to the directions on the box and let cool.

In a stand mixer with whisk attachment, pour in the heavy whipping cream. Turn mixer to a 2. Run for about two minutes and add powder sugar. Run for 2 minutes and increase speed every two minutes. Mixture will look like cool whip or whipped topping when ready. Place in piping bag and refrigerate.

In a small bowl add sprinkles. In another small bowl add water. Glue decorative balls to tops of straws. Roll donut holes in water and in sprinkles then place on foil to dry.

Slowly press straws through the donut holes and slide upward. If donut hole won't stay in place use a tad of melted chocolate or icing to hold it.

Pull icing out of fridge and decorate the top of the cupcakes. Place straw with ball into the cupcake. Serve.
Pin New year's eve ball dropping cupcakes: