This post may contain affiliate links. Please read my privacy policy.
Italian Goulash is a simple, budget friendly dinner. Tasty alternative to spaghetti. It's what my grandma used to make us for easy, weeknight dinner.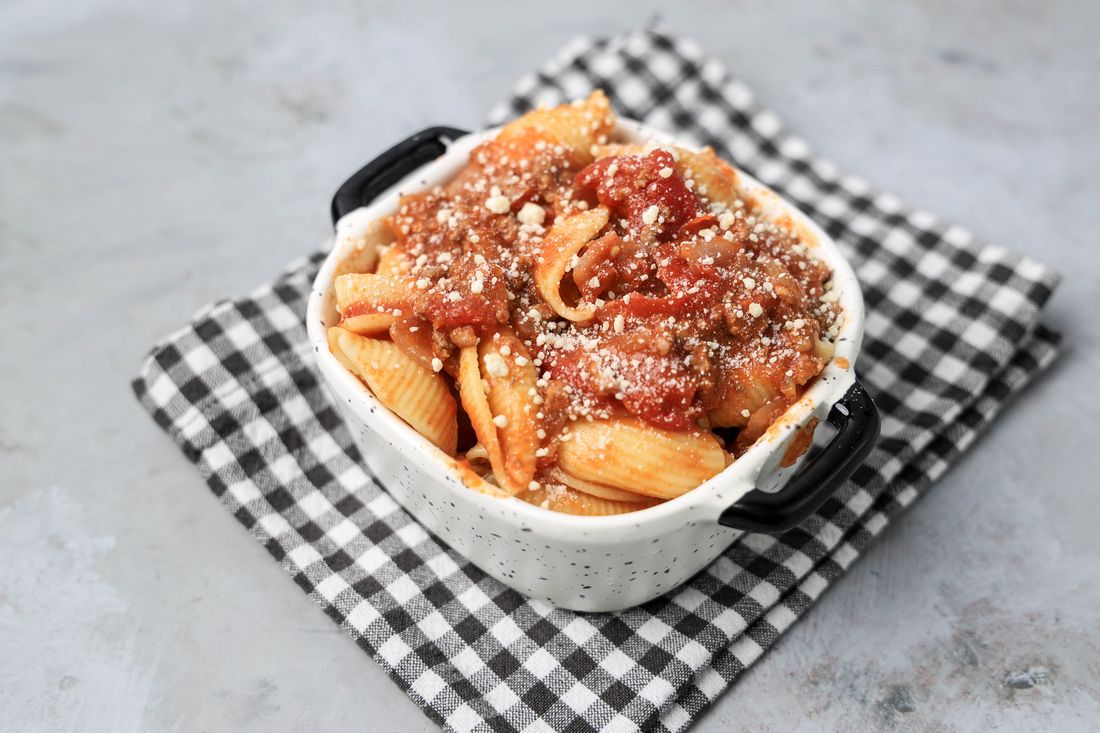 This is seriously one of my most favorite dishes my grandmother would make. Over the years, it has just become such a comfort food for me. This is also my budget friendly go to dish.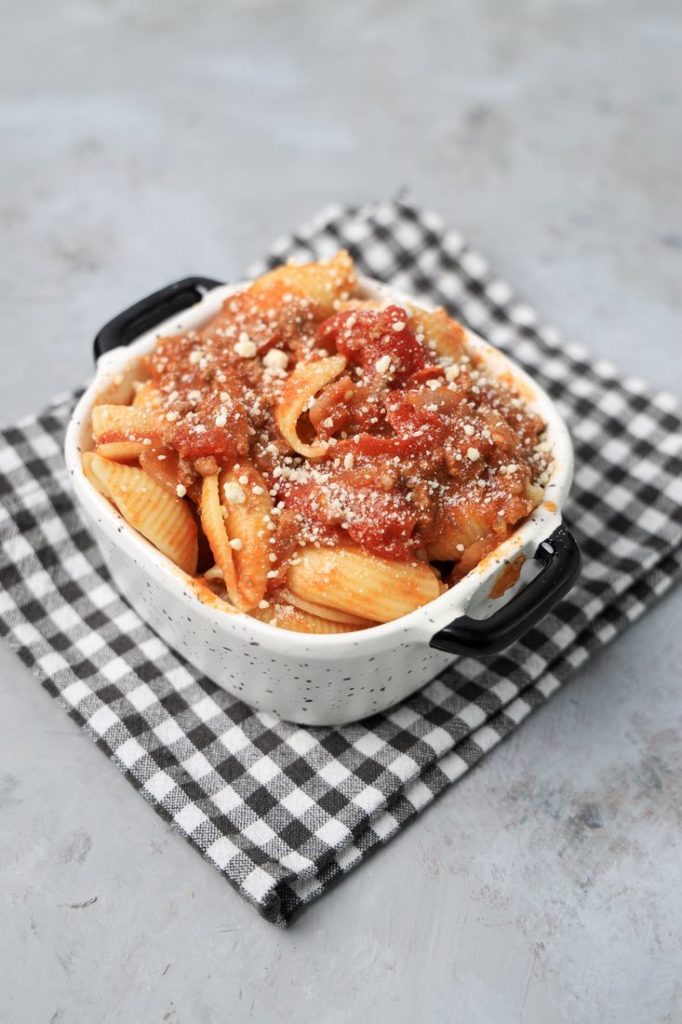 Italian Goulash is what she called it. Goulash has many forms from stewed beef in paprika to the versions I am used to with ground beef. I make another Czech Goulash in which my mother in law taught me.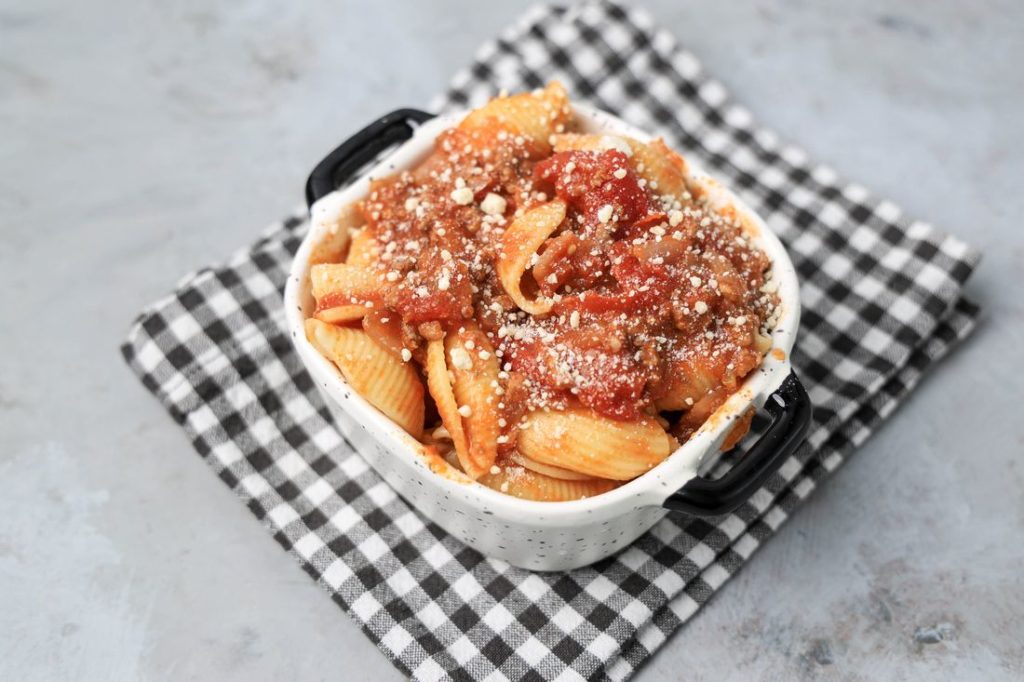 This version of goulash is made with bell peppers, ground beef, onion, and stewed tomatoes. Hence it's super easy and comes together in just under 30 minutes.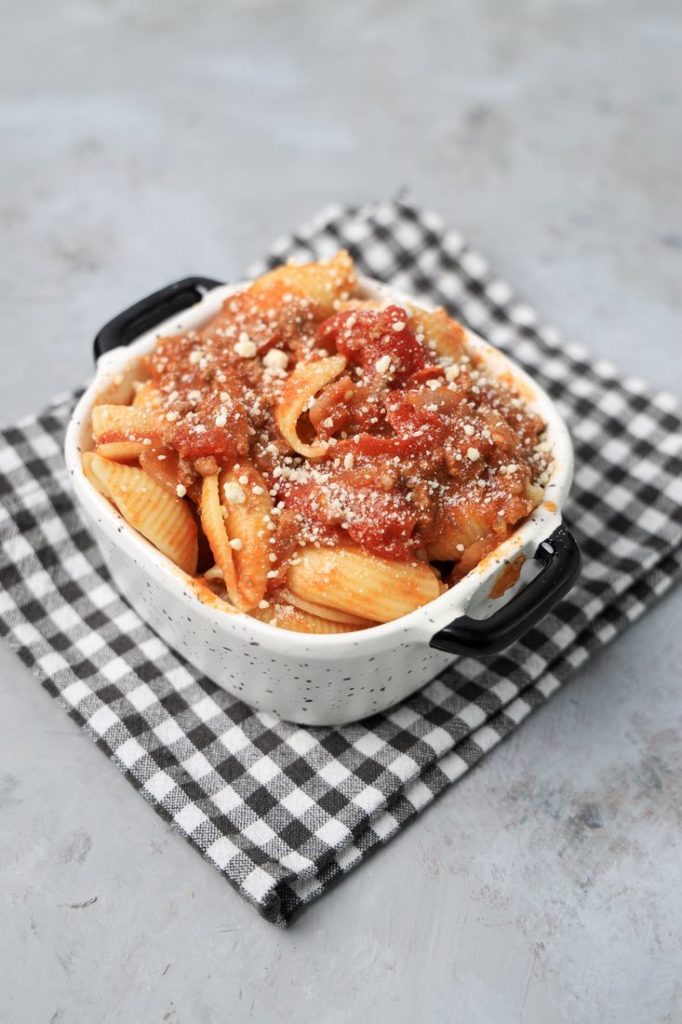 Gluten Free Goulash:
The perfect comfort food to feed your family on a budget. This can also be gluten free. Just replace the pasta with gluten free pasta. Easy gluten free dinner.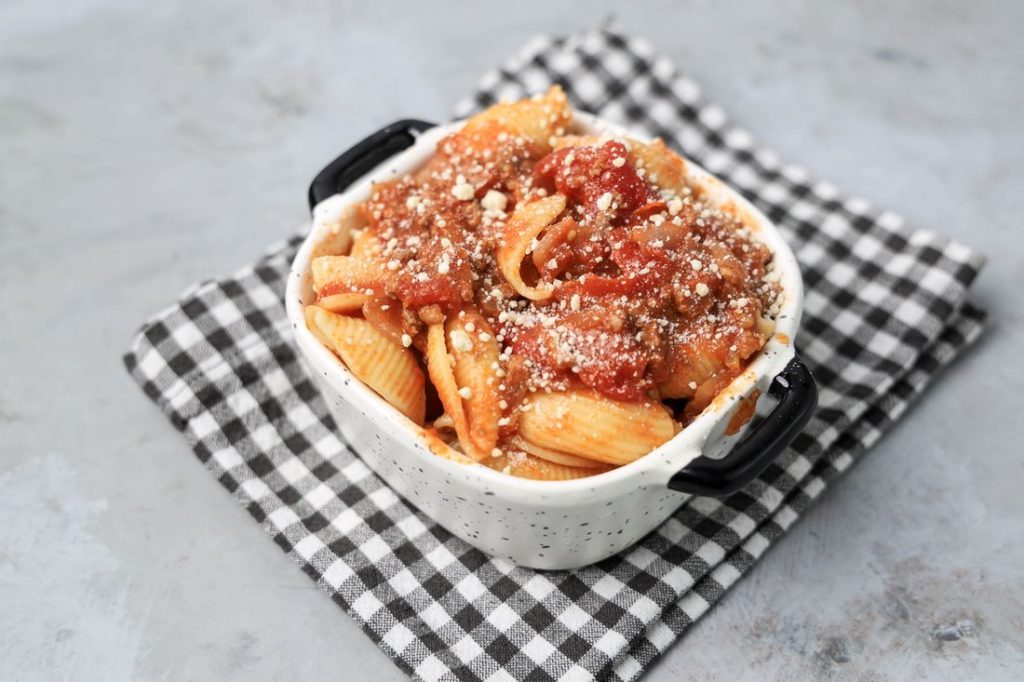 I remember being a kid and coming home into the house to smell that my grandmother was making this goulash. She after all raised me. I would get so excited that we were going to have goulash and garlic bread.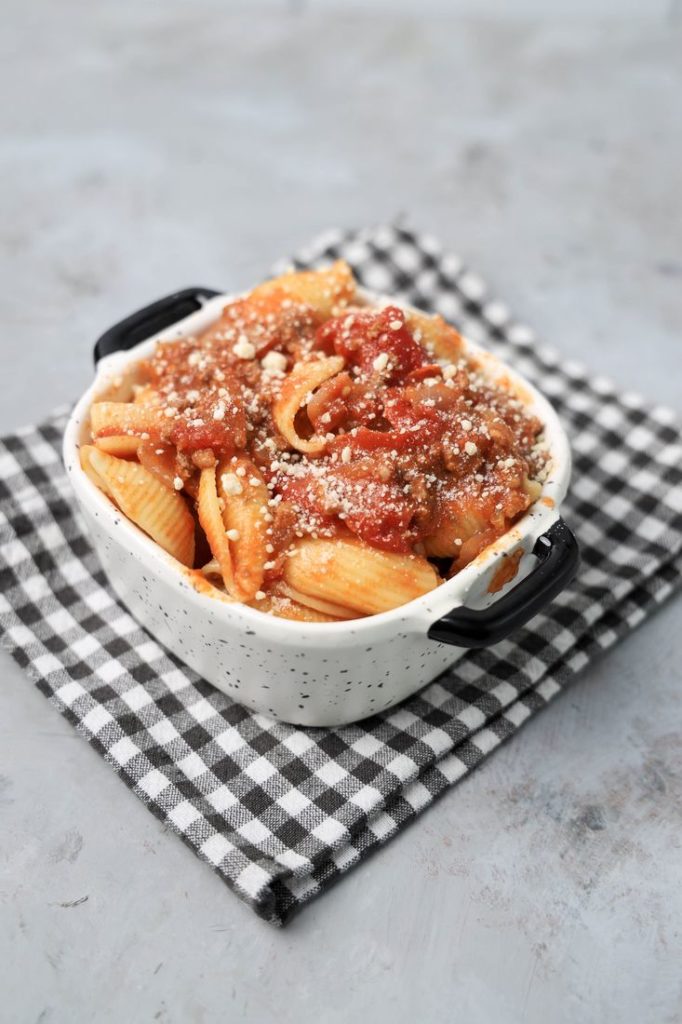 Goulash usually meant we were going to sit in the living room while watching some movie on TV. Eat just simple comfort food and watch a movie which; is still today one of my favorite things on earth.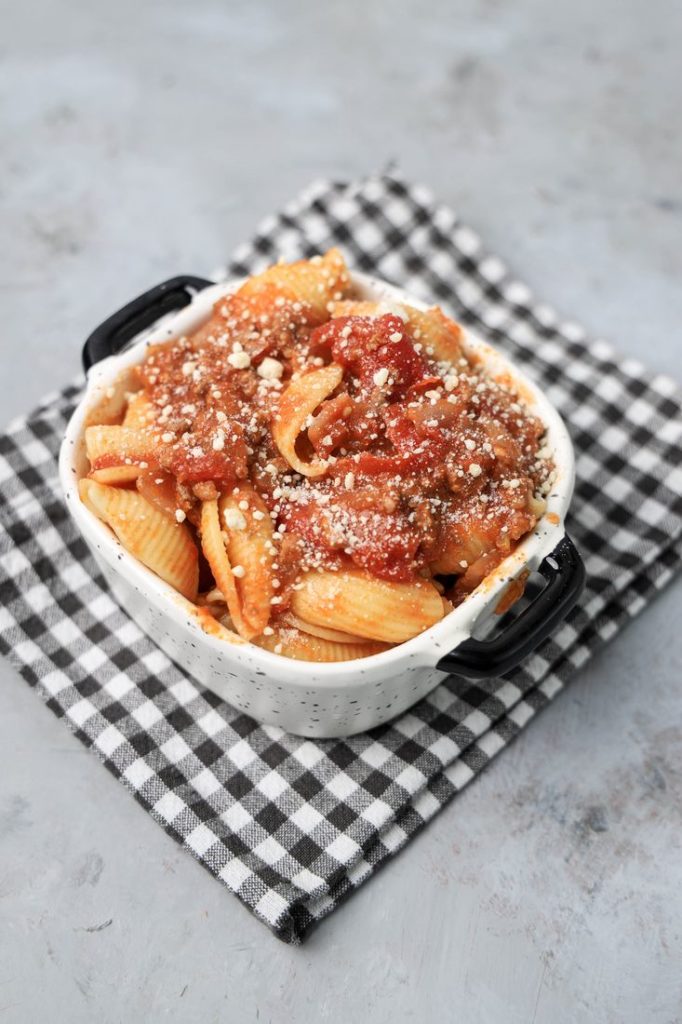 Do you have a family goulash or maybe a comfort food you like to enjoy? I'd love to hear about it or maybe you can share the recipe here with us in the comments.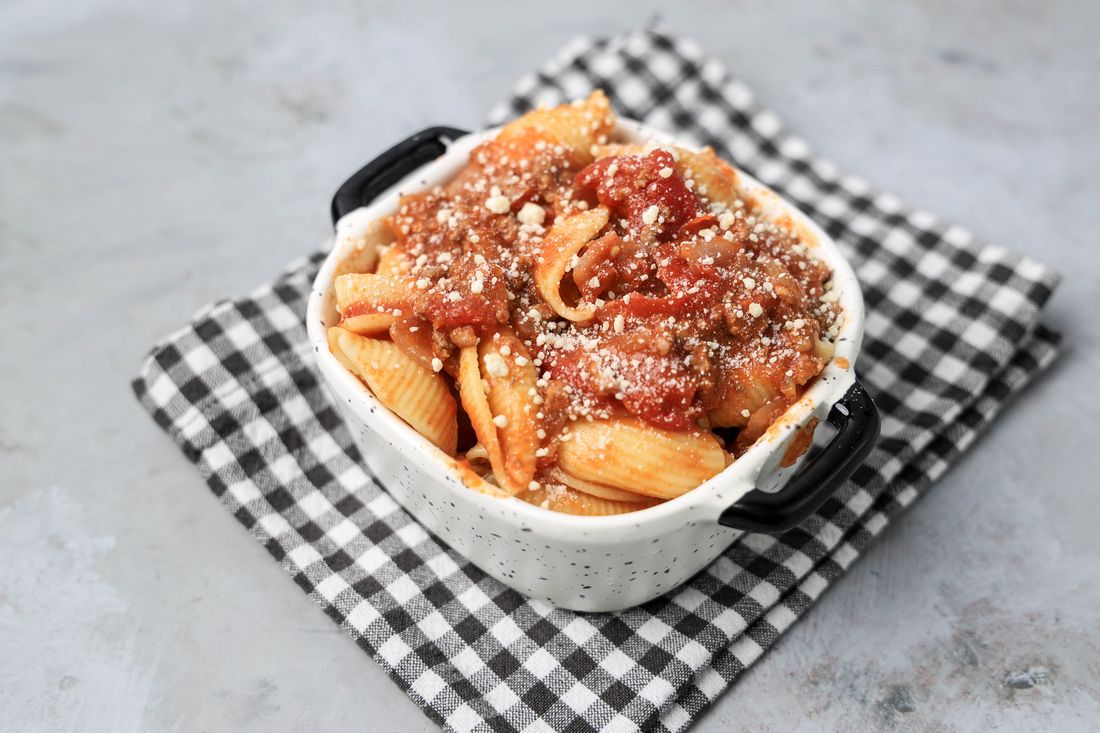 Italian Goulash
This version of Italian goulash is made with bell peppers, ground beef, onion, and stewed tomatoes.
Ingredients
1

lb

ground beef

1

white onion; diced

1

green bell pepper; diced

2

tablespoons

garlic; minced

1

tablespoon

olive oil

¼

teaspoon

salt

¼

teaspoon

pepper

4 – 14.5

oz.

cans stewed tomatoes

1 – 28

oz.

tomato sauce

1

lb

medium shell pasta

Parmesan cheese for topping
Instructions
In a large sauce pot add in your chopped onions, peppers, garlic, and one tablespoon olive oil. Sauté for about 2 minutes. Add in your ground beef. Stirring frequently, breaking up your meat while browning. Once your meat is browned add salt and pepper.

Add in your four cans of stewed tomatoes and one large can of tomato sauce. Bring to a low boil then reduce to a simmer.

Cook pasta as directed on box. Drain.

Mix pasta with sauce. Serve topped with parmesan.
Pin italian goulash: