This post may contain affiliate links. Please read my privacy policy.
With Cinco De Mayo around the corner I wanted to share with you some of my most favorite beans to make at home. Commonly charro beans are paired with Mexican food and also with barbecue here in Texas. These instant pot charro beans are simple to make at home in the instant pot.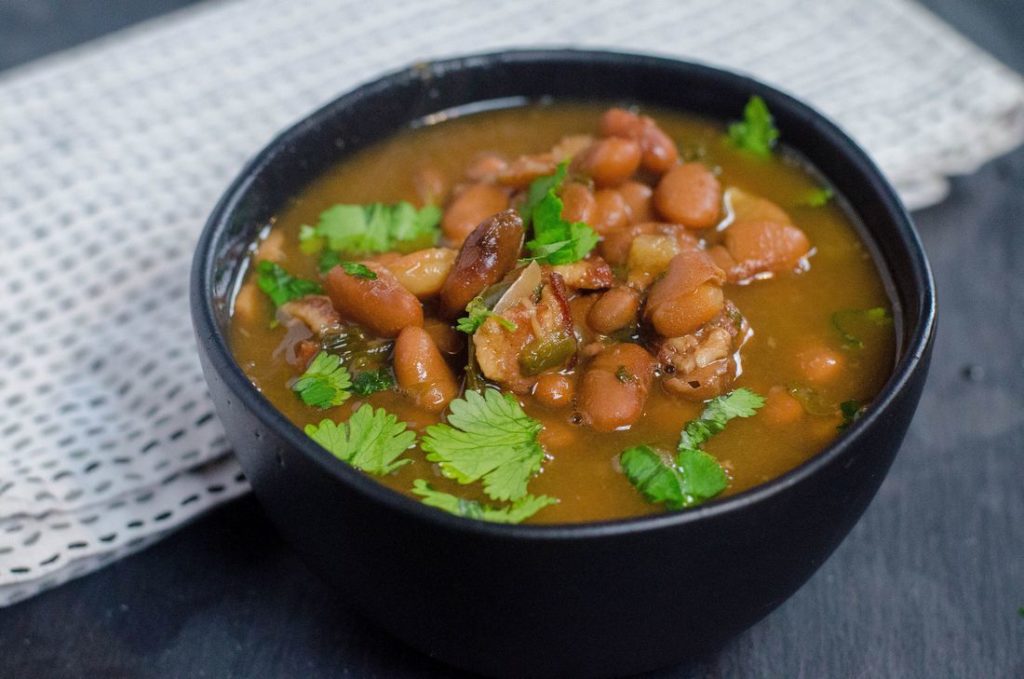 Another name for charro beans is cowboy beans. No matter what you call them generally if you've had these beans you know that they are delicious. The perfect side dish for potlucks or family gatherings.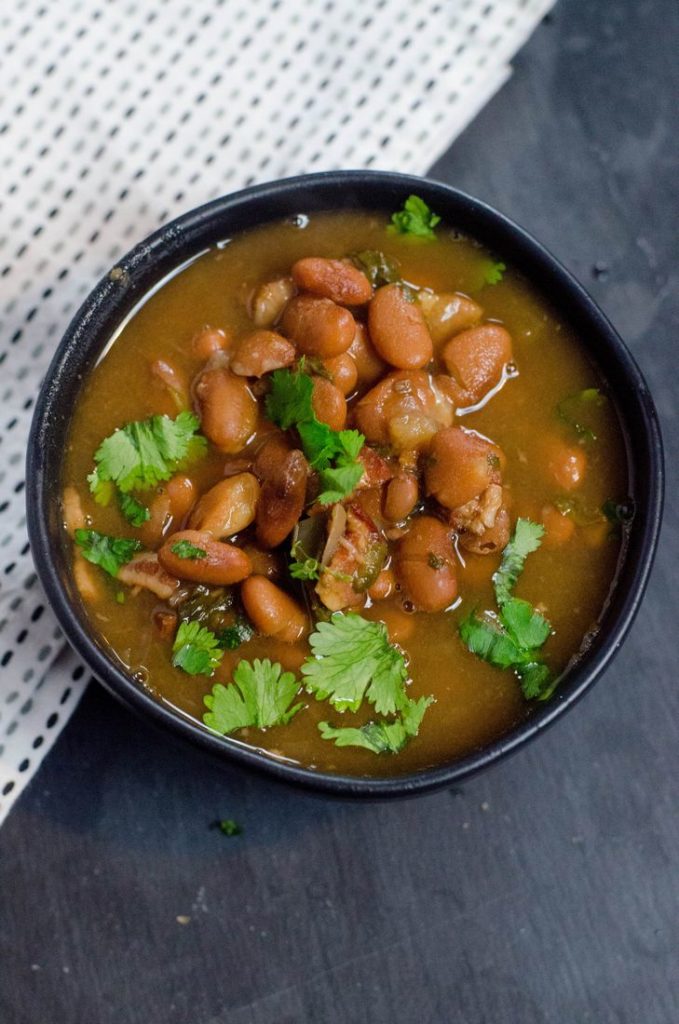 Instant Pot Tip:
The spices in the beans are really the key to the flavor. When making these instant pot charro beans the way to achieve the perfect thick liquid is to mash some of the beans at the end of the cooking process. Doing this will create that thick and cloudy broth that charro beans are known to have.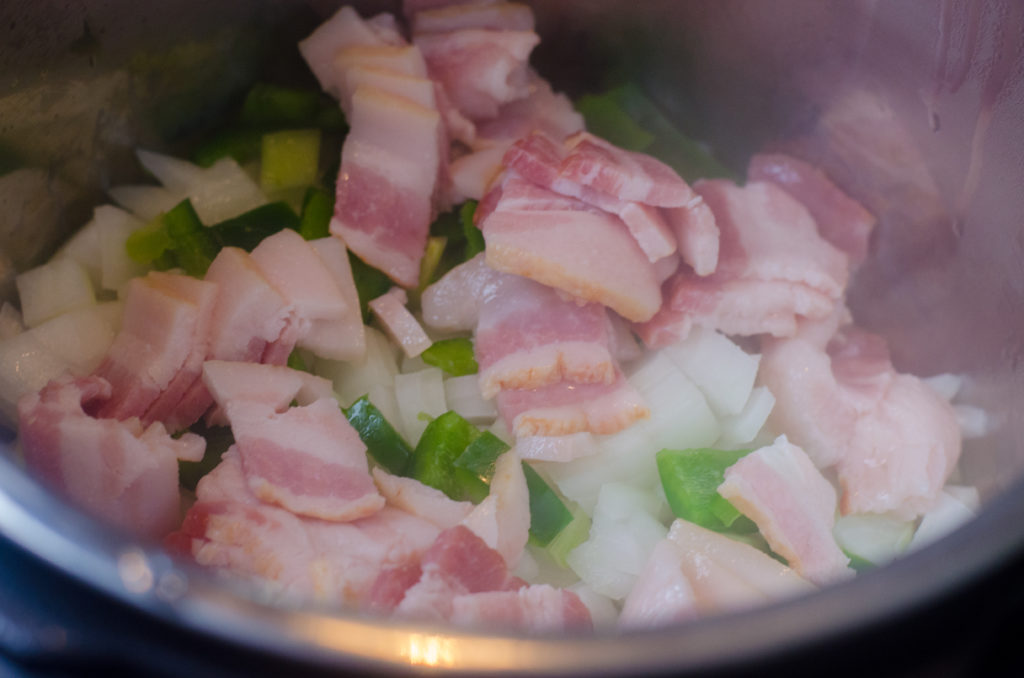 We use thick bacon in this recipe but the bacon does not have to be thick. Thicker bacon renders more grease which adds more flavor to the broth of the beans. This recipe is a bit spicy however, if you would like to make it less spicy just cut the amount of peppers in half.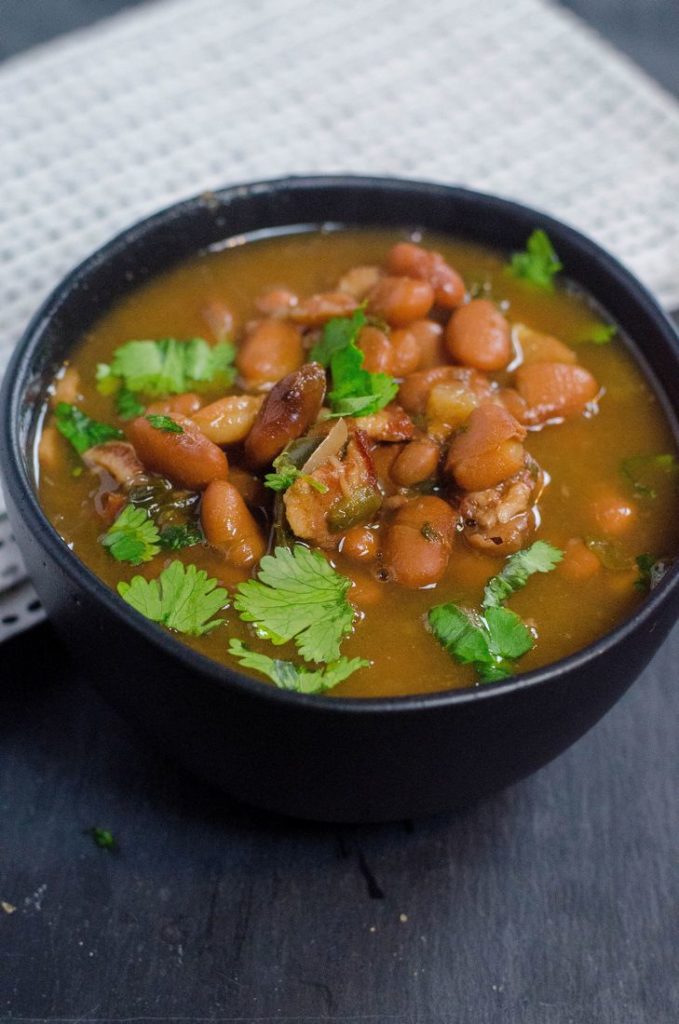 Additionally, remove some of the chili spice that will help. Not everyone likes spicy food so if your doing this for a larger group of people you may want to cut the spice and peppers in half. Charro beans usually are served up with brisket or tacos. Making this bean recipe easy for large family meals too.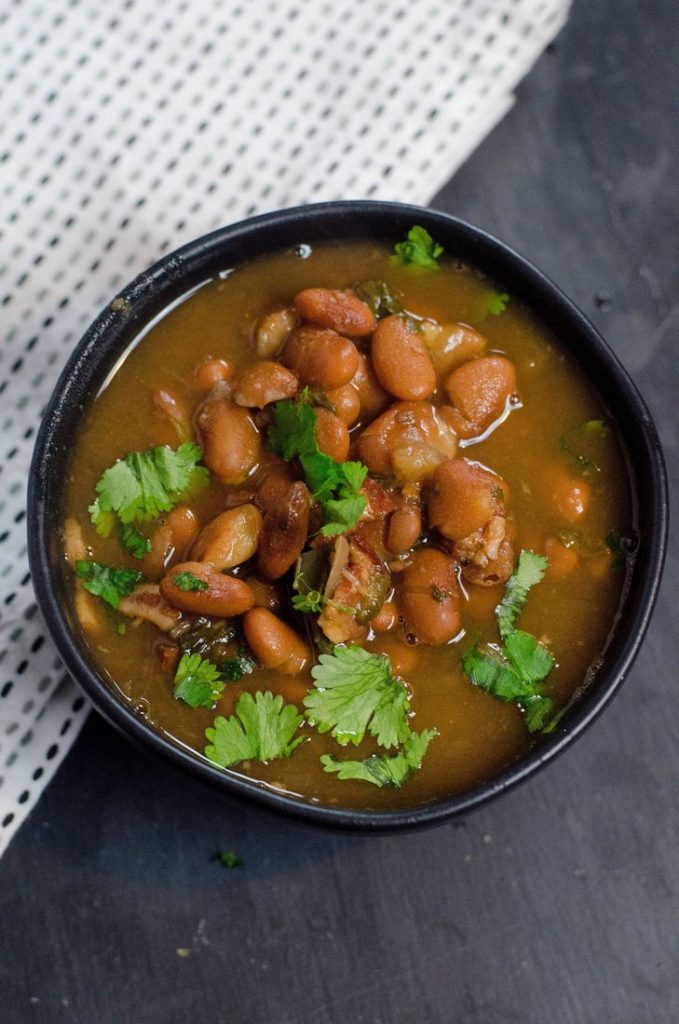 Lastly, this recipe is made in a 6 quart instant pot duo plus. That being said it's possible that with the 8 quart pots that you add more water so you may need to add a bit more spice. Hence, to create the flavor that the original recipe has.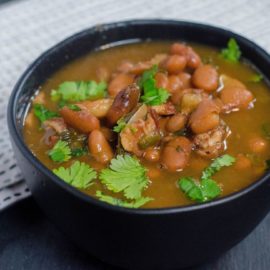 Instant Pot Charro Beans
Great instant pot charro bean recipe perfect for potlucks and large gatherings. Serves 8 people for a main dish and 15 people for a side dish.
Ingredients
1

tablespoon

paprika

2

teaspoons

D'Arbol Chili spice

1

teaspoon

cayenne pepper

1

tablespoon

cumin

2

jalapeno's; diced and de-seeded

1

serrano; diced and de-seeded

1

lb

bag pinto beans; washed

4

cups

beef broth

6

strips of bacon; diced

1

white onion; diced

2

teaspoons

salt

1/2

cup

cilantro; chopped with stems

water to fill
Instructions
In the instant pot, pour in washed pinto beans. Add in bacon, jalapeno, serrano, and onion. Top with beef broth. Fill water to max line. 

Stir in cilantro. Add in paprika, d'arbol chili spice, cayenne pepper, salt, and cumin. Give it a good stir. 

Place lid on the instant pot. Put valve in seal position. Set to high pressure for 1 hour 20 minutes. This cook time allows for all the beans to be tender and not soaked the night before. Additionally, it allows the liquid to become thicker from the beans and have good flavor. Once the instant pot stops counting quick release pressure. 

Open pot and give it a good stir. Using a ladle press against some of the beans and stir. This will add to the texture of the beans and broth. Allowing for that nice brothy thick texture to the beans. Serve!
Pin Me: