Instant Pot Green Chile Chicken Stew
This post may contain affiliate links. Please read my privacy policy.
The Green Chile Chicken Stew with potatoes, peppers, and chunks of chicken. I knew I had to make some type of replica at home for comfort food.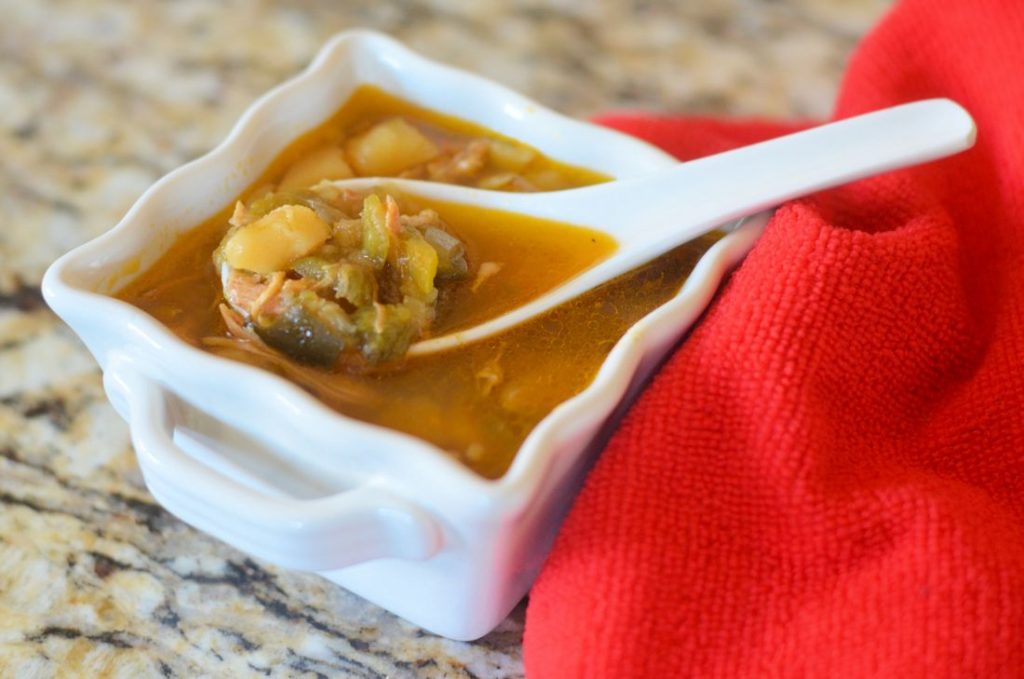 When working to replicate this soup a friend of mine mentioned she cannot have corn because she is allergic. Often she finds all types of corn even corn syrup in the strangest items. It makes it hard for her to find something she can cook. With her in mind, I made this soup corn free.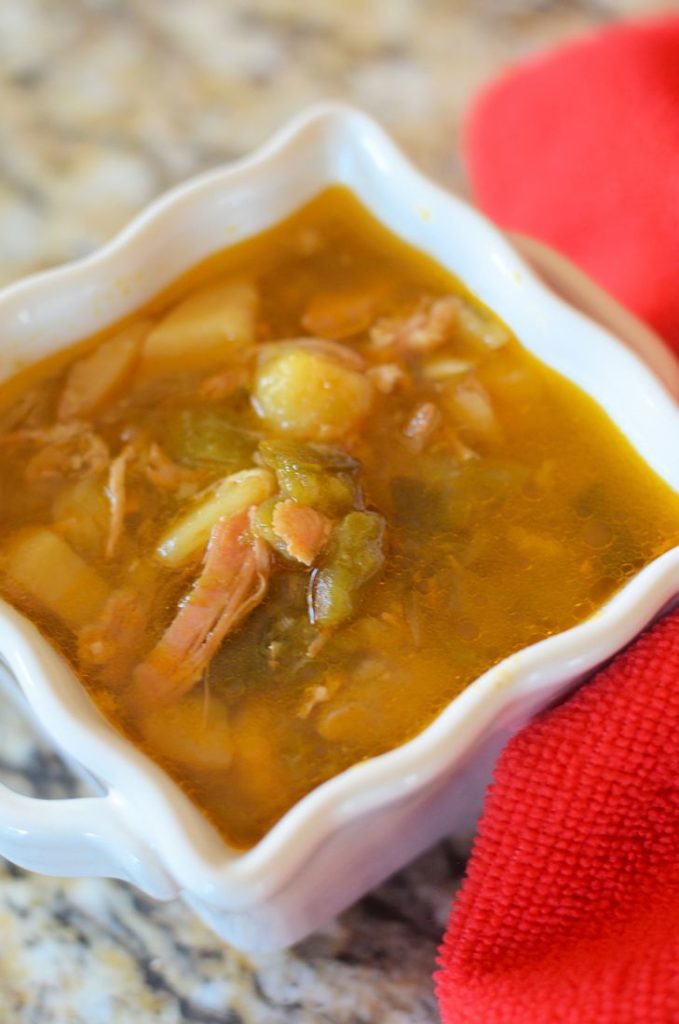 With my son's friend in mind I also wanted to make the soup gluten free. The challenge was creating a way for the soup to still be thick. Honestly, the longer this soup cooks and the potatoes break down the thicker it becomes. And for my husband that isn't a fan of dairy in soups I kept this soup dairy free. This soup is also paleo friendly.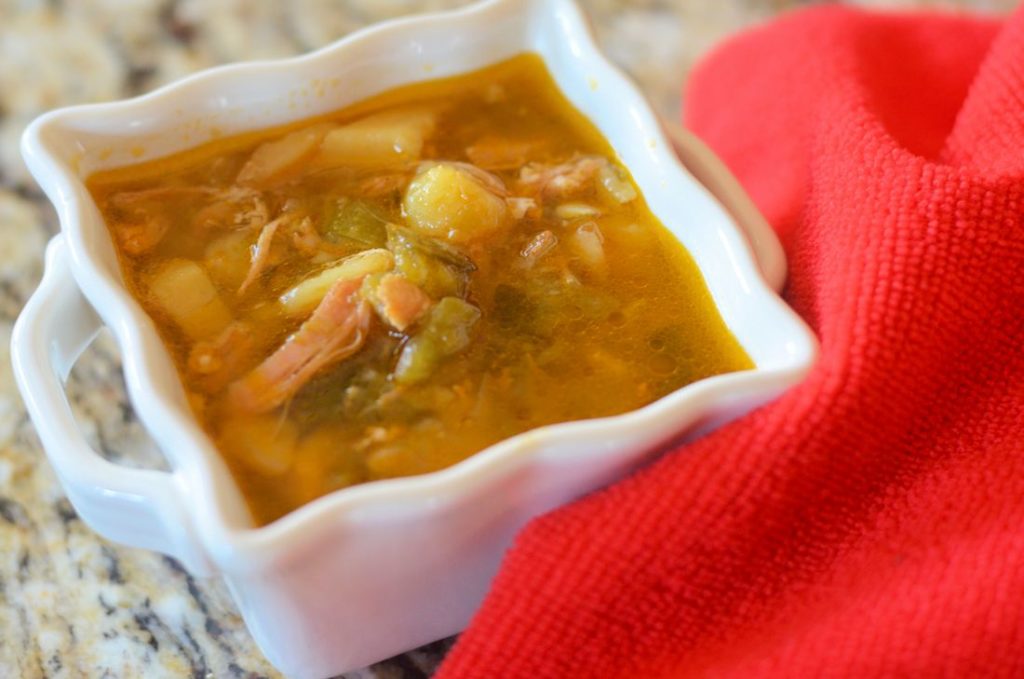 I am going to list two ways to make this recipe. One in the slow cooker and another in the pressure cooker. It can also be made on the stove. I prefer the electric pressure cooker as it takes less time. It also helps the chicken become so tender. You don't lose any of the liquid either like you do on the stove top or in the slow cooker. Don't forget to check the notes of the recipe for the slow cooker version of this recipe. Do you have a favorite soup you would like to replicate? I'd love to know.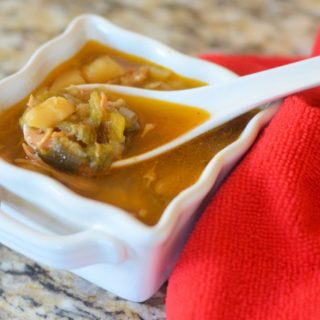 GREEN CHILE CHICKEN STEW
Green Chile Chicken Stew with peppers, potatoes, and chicken.
Ingredients
1 – 32

oz

container organic chicken broth

3

cloves

of garlic; minced

1

white onion; diced

2

anaheim peppers; diced

3

green chile peppers; diced

2

bell peppers; diced

4

yukon gold potatoes; diced

1

package 6 boneless

skinless chicken thighs

1

tablespoon

cumin

2

teaspoons

salt

1

tablespoon

paprika

2

teaspoons

pepper
Instructions
Dice or chop all of your ingredients except the chicken, spices, and stock. Place vegetables in a large bowl.

In the pressure cooker, place the chicken on bottom. Top the rest of the ingredients on top.

Pour in the chicken broth. Top with spices.

Lock pressure cooker in place and set it to cook for 45 minutes.

Once the pressure cooker has released the pressure or you released it once the timer stopped you may stir the pot and serve.
Notes
For slow cooker recipe. Just add all ingredients above into a slow cooker and cook on low 8 hours.
Pin Green Chile Chicken Stew