10 Must Have Items For Kayaking
This post may contain affiliate links. Please read my privacy policy.
When it comes to kayaking these are the 10 must have items for kayaking that you need. After buying three kayaks we at first thought it would be great just to have the kayak and the paddle. Over time we realized that we would need a few more items that were definitely necessary. From paddle holders to small ice chests we bring you a top 10 list of those items you need when kayaking.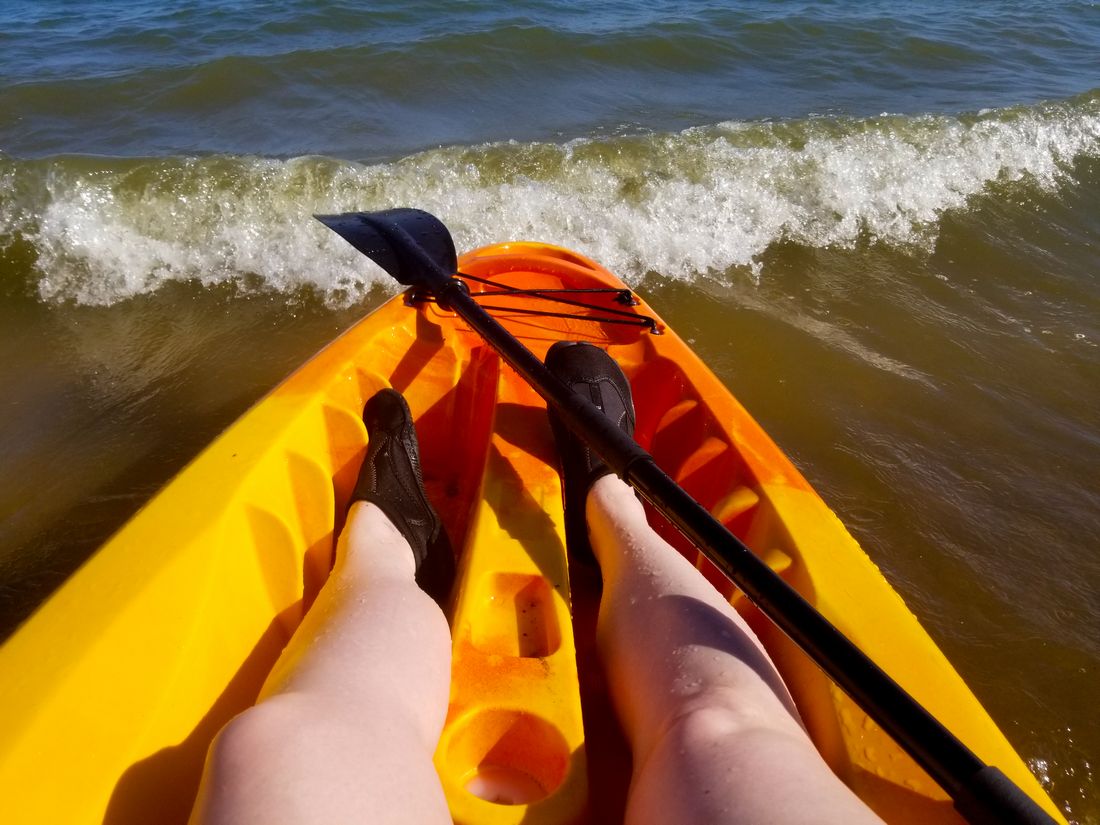 Paddle Holder:
Honestly, right out of the box we new in order to take a drink, go fishing, and even just relax on the kayak a paddle holder is a must have. There is two different types of paddle holders. One is a bungee where you add it to the side of the kayak and hook the paddle in. Second, is one you drill onto the kayak either on the side or front of the kayak where the paddle snaps in. Both work great but it's more a preference when it comes to kayak what you think would work best for you.
Cooler:
The decision on a cooler depends on if you plan on staying on the water all day and going a distance or do you plan to stay by the car. If you plan to be away from the car we suggest a 6 can cooler which is great store drinks and a sandwich in then place in your cargo bay of the kayak under bungees. You might want to additional hook it with a carabiner. If your staying near the car then I would suggest a igloo water cooler with a spout. It will allow you to fill it with whatever you would like to drink and then leave it at the car or table for easy refills. We suggest this to save the environment from all the plastic bottles.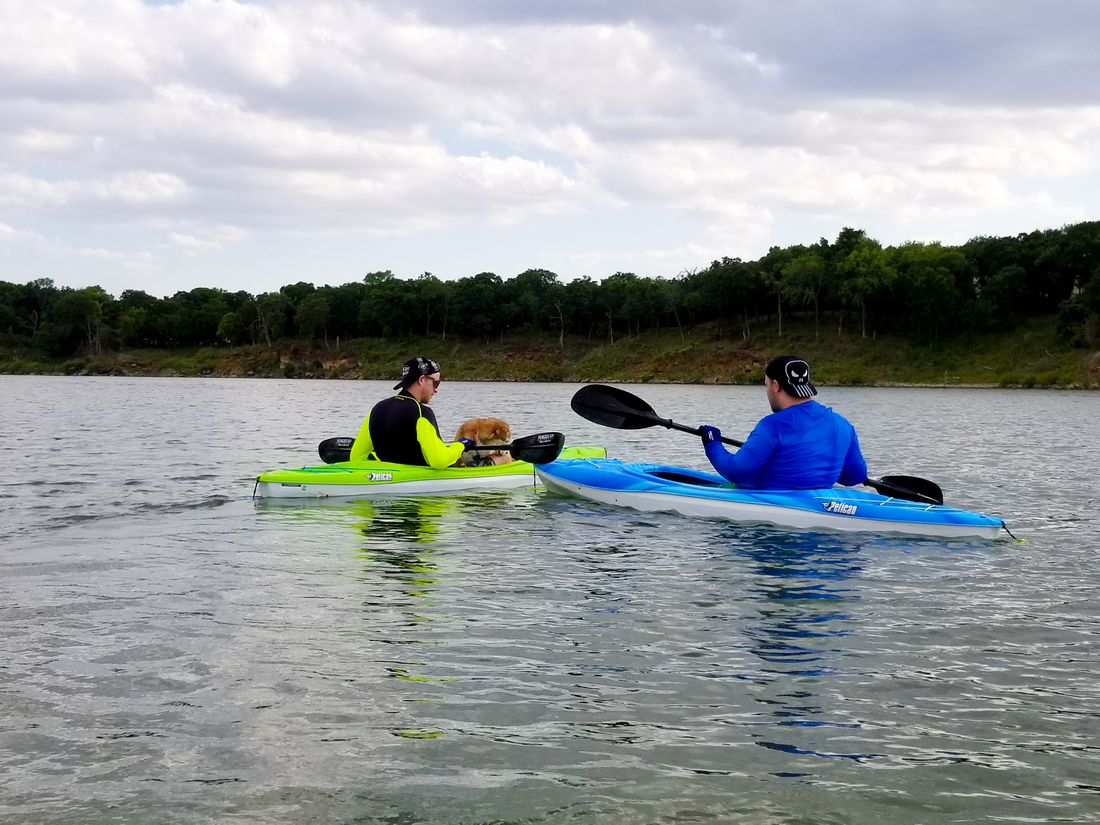 Fishing:
Additionally to the paddle holder if your kayak doesn't come with a fishing rod holder and you plan to fish then you might want a fishing rod holder. You can get a mountable fishing rod holder for your kayak so when your not paddling you can be fishing. Enjoying the water isn't always about paddling.
Life Jacket:
While on a kayak you should always be wearing a life jacket. That being said, there is some bulky life jackets and then there is life jacket that zip and are so much more comfortable than the tradition life vest. Oneill's slasher vest for men and the Gem Comp for women are the life jackets I would suggest if your looking for comfort.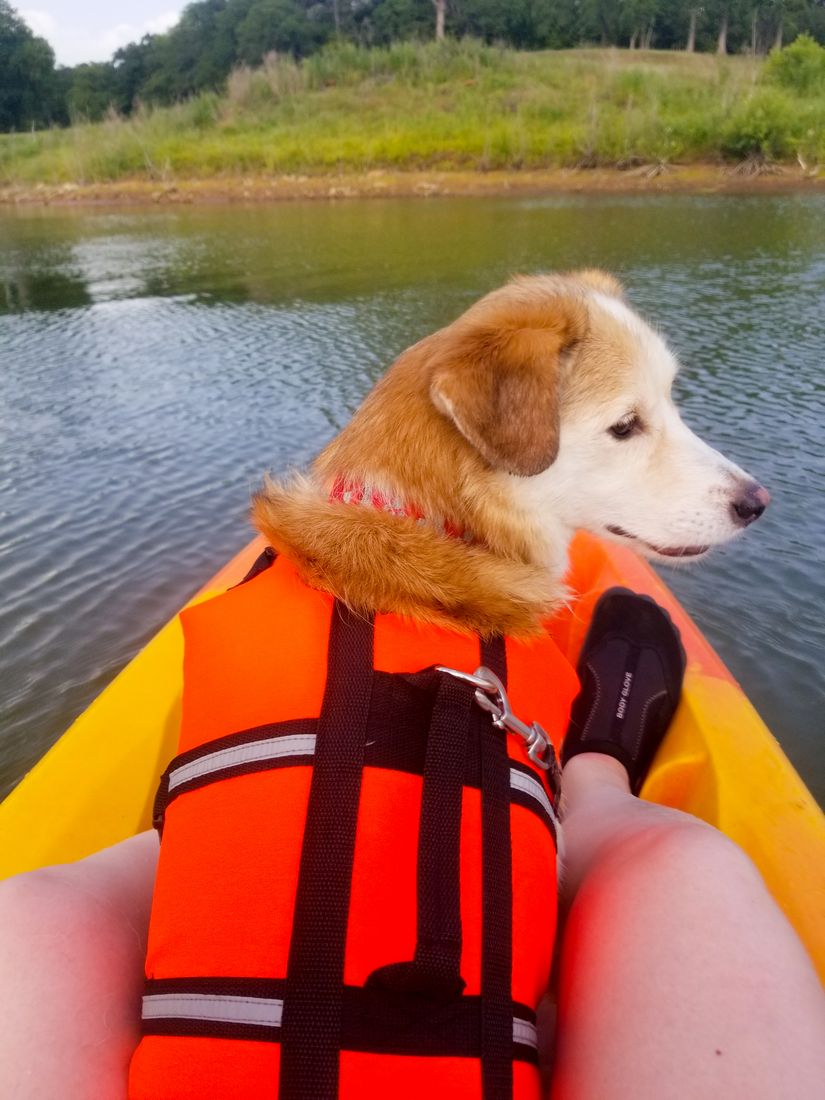 Water Bottle:
Stop what your doing and don't by bottled water. Get yourself a Tervis and save the environment that you are so willing to kayak. If you get a igloo with a spout you can use a Tervis water bottle to refill. With a carabiner you can attach the water bottle to a bungee cord on your kayak.
Watertight Box or Dry Bag:
Having a watertight box or a dry bag to keep items dry is key! You'll want a place for your wallet, fishing license, and keys to go. Don't forget your sunscreen too! This was the first item my son bought both his dad and himself. You can use a carabiner to hook it onto the kayak. They have a sit in kayak and so they hook it inside while I don't and would hook it to the front.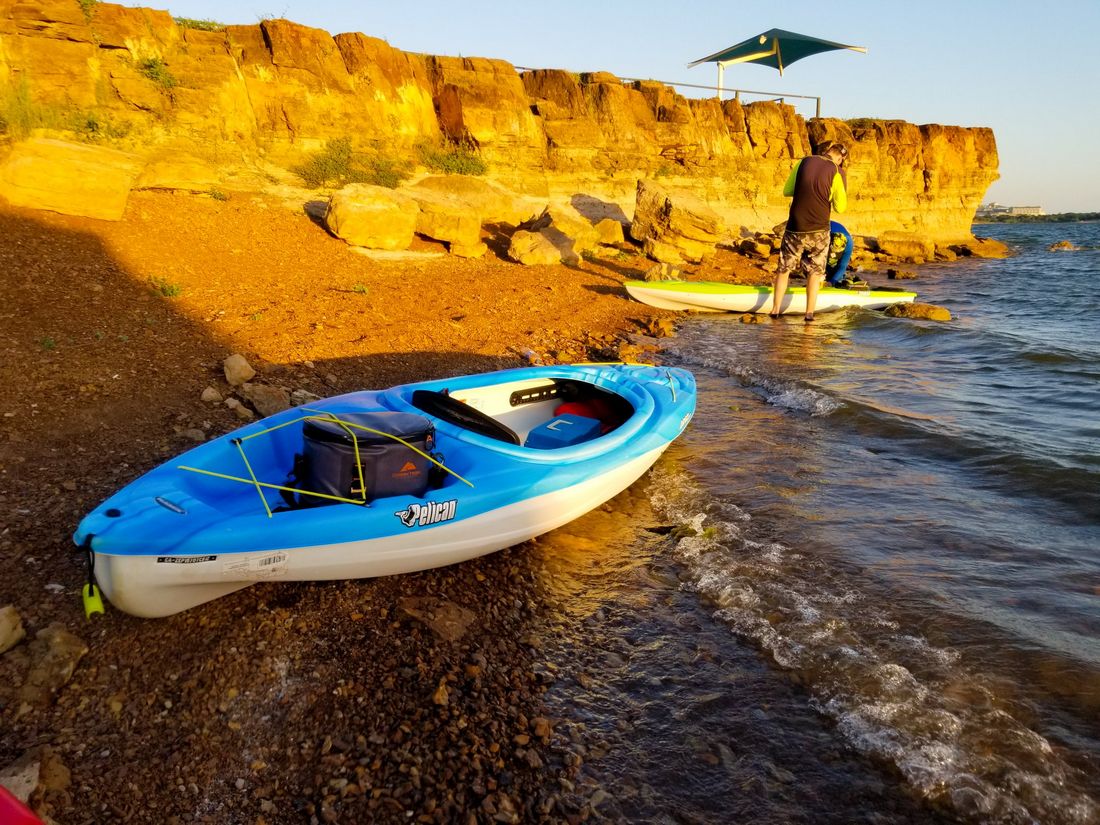 Waterproof Phone Case:
This case isn't like the lifeproof ones. It's a case that goes around your neck so you can have easy access. Additionally, it will float and it's great for capturing all those pictures of beautiful scenery as you kayak. This is my number one don't leave home without it.
Sunscreen and Lip Balm:
Sunscreen is everything when on a kayak. Many people don't know that some sunscreens are bad for coral reefs and even toxic to you. I like use Sun Bum Mineral sunscreen and lip balm. There is a few others like Badger which is great. Just make sure your sunscreen is good for you and the environment. I like to use the 50 if I am going to be out all day. If I am only going out for a short bit sometimes I will use the 30 however, 50 is the safest.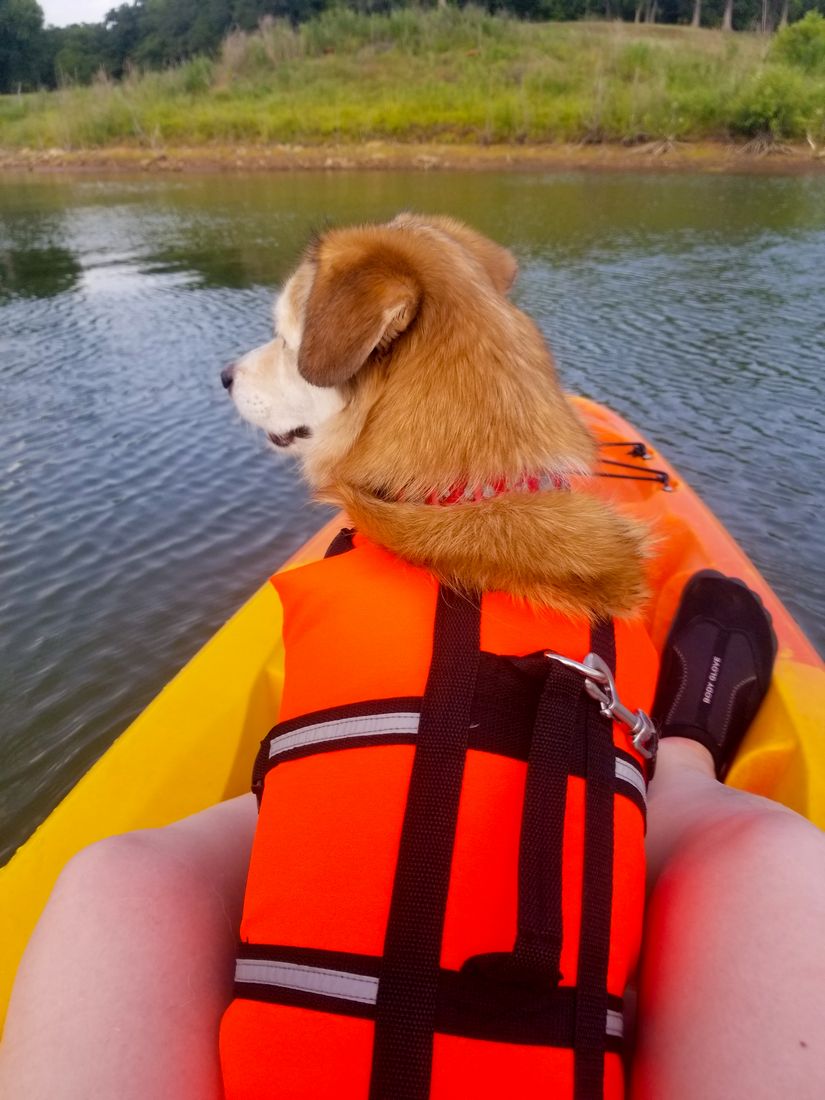 First Aid:
In that watertight box it's a fantastic idea to keep a few first aid items. Band aids, alcohol wipes, and a small tube of anti itch cream can usually get you pretty far. However, if your camping while kayaking then it might be best to have a full on first aid kit.
Compass:
A carabiner compass and temperature gauge can really come in handy. This is one you can hook to your bungee or keep it in your watertight case with your keys. Even use it to hook on your water bottle and keep it handy.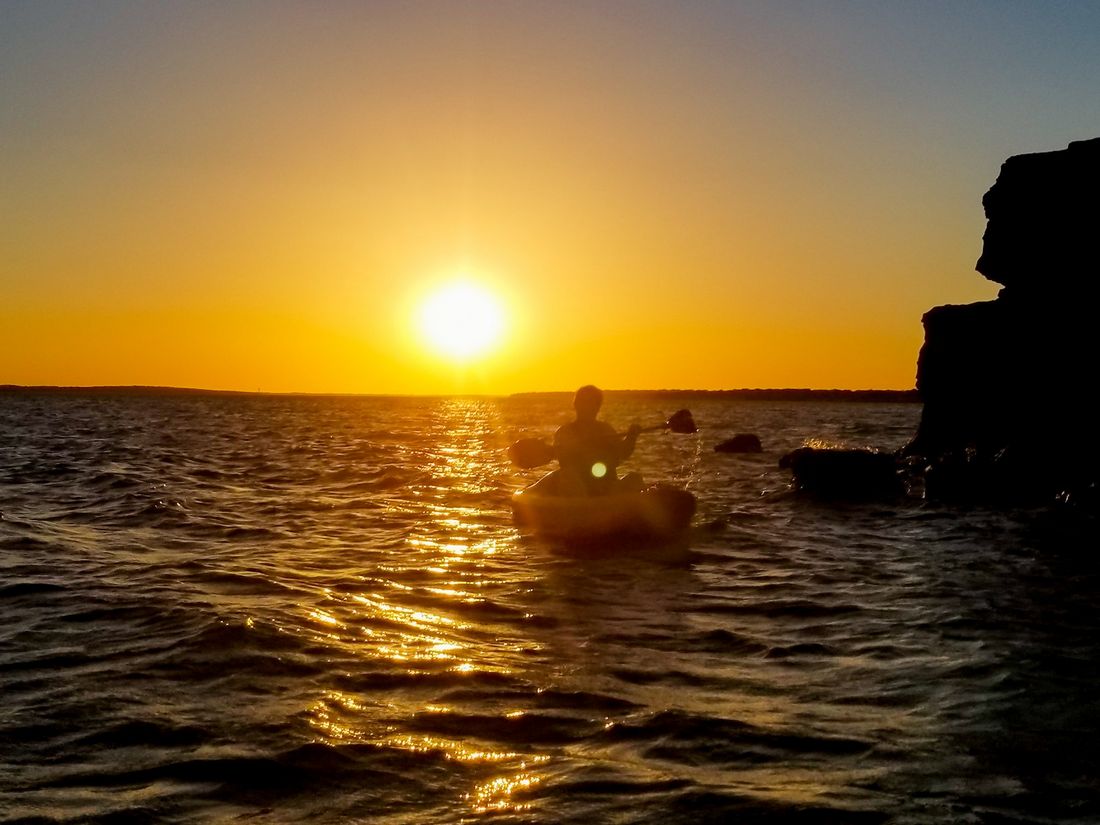 In all, these are the items that are a must have on a kayak. I don't like to load myself down with items but these I feel are greatly efficient for kayaking trips on the lake. How fun would it be to kayak in Olalla.