7 Reasons Why You Should Visit Fan Expo Dallas
This post may contain affiliate links. Please read my privacy policy.
Fan Expo Dallas is a place where anyone nerdy, geeky, or super fan of movies and more should definitely visit. Last year, I attended my first ever "comic con" with my son Chancelor. I really had a blast.
The shopping floor is absolutely crazy. You can find just about anything comic or movie related there.  Most of all I love the chance to watch some of my favorites talk. It's a fantastic experience for fans.
The costumes are seriously off the hook. This is my first and main reason to go. I like to see the creativity. BUT make sure you ask before taking pictures that way you have permission. It's just common respect.
Visiting the different interviews can really be amazing. However, get in line early plus bring a power up booster for your phone. You will be playing with it all day.
The shopping floor is really huge. While they did have some food both on the shopping floor and the upper levels I didn't find much that was super healthy. You might want to eat before you go. I really enjoyed the shopping floor as you can get things like necklaces, tee shirts, and even build your own Light Sabers.
Pictures! Yes some you have to pay to get pictures with the cool movie props or look a likes. If this is your thing extra cash is a must. We did take one but I think it's plenty of fun to get pictures with the people who dress up too!
Meet and Greets. These you pay for generally in advance. They did have ATM's int he building to pull cash. What's great about this is if your dying to meet your favorite celebrity then you can easily do just that. Bring something for them to sign or pay extra to get a photo.
Connecting with other like minded people. This is a great place to meet someone that might have the same passion as you.
The over all experience comes with plenty of laughter, freak outs, and just fun times in general. We are definitely looking forward to it this year. People with younger kids beware there is some costumes that can be somewhat risky but still fun for the kids too!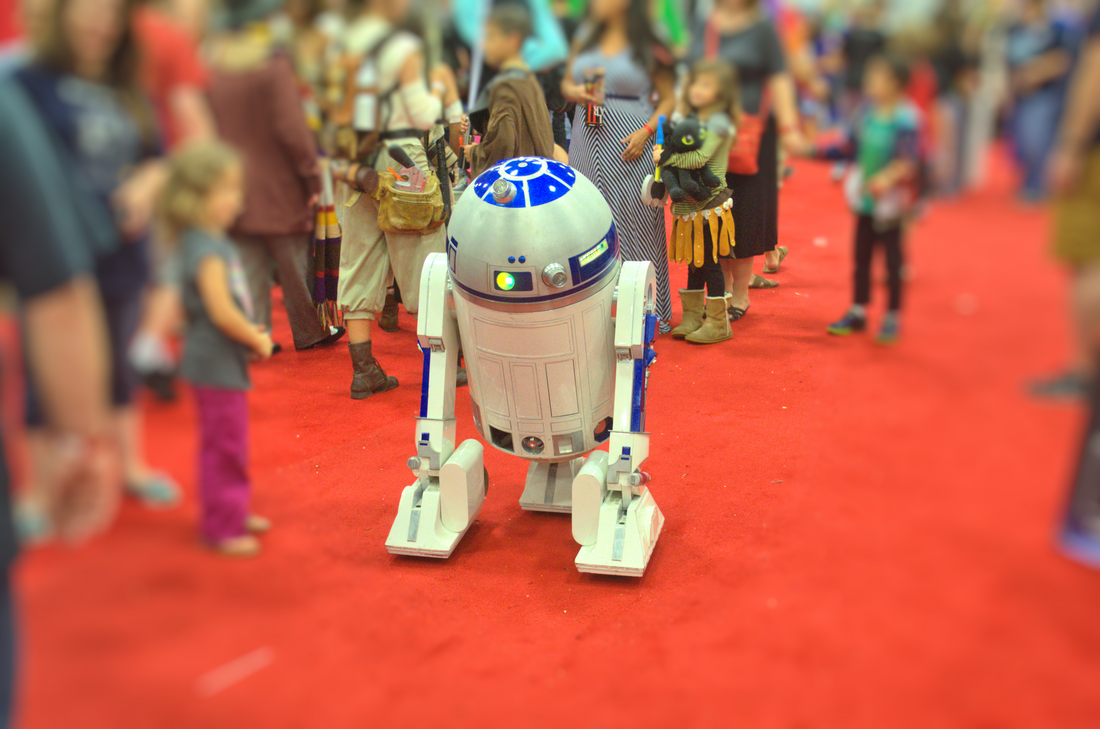 Previously announced celebrity guests this year include Stan Lee (co-creator of Spider-Man, the Avengers, X-Men and innumerable other Marvel Comics characters), Jim Lee,Gotham's Robin Lord Taylor, Arrow's John Barrowman, The Walking Dead's Norman Reedus and Jeffrey Dean Morgan as well as The Vampire Diaries' Ian Somerhalder and Paul Wesley. Along with the cast of Rocky Horror Picture Show.
FAN EXPO DALLAS runs Friday, March 31, through Sunday, April 2, 2017, at the Dallas Convention Center (Kay Bailey Hutchison Convention Center) located at 650 S. Griffin St. Tickets are priced from $25-$129. Hours and information are available at fanexpodallas.com.
You can take the Dart to the convention center also. For the full list of appearances and family-friendly activities, tickets and other information is also on the website. Stay connected with the show for announcements and updates by registering for the newsletter, and following FAN EXPO DALLAS on Facebook, Instagram and Twitter.
BE SURE TO DRESS UP IN A COSTUME:
Disclaimer: This post may contain affiliate links by Amazon. If you purchase a product from one of our links, we could receive a commission from the seller. Rest assured, we only recommend products we believe in, and all opinions are 100% truthful.