Twinkie Forest Berry Ice Cream
This post may contain affiliate links. Please read my privacy policy.
When I was young one of my most favorite treats was Hostess cherry pies. Anything Hostess was good but it wasn't uncommon to see everyone with a Twinkie in their lunch box. It reminds of a time in my childhood in which I lived with my Grandma and Grandpa.
My Grandmother passed away last year. She used to enjoy the Hostess cupcakes. Grandma always kept a box in her room. She used to always sneak my children one or two. I guess the tradition only carried on.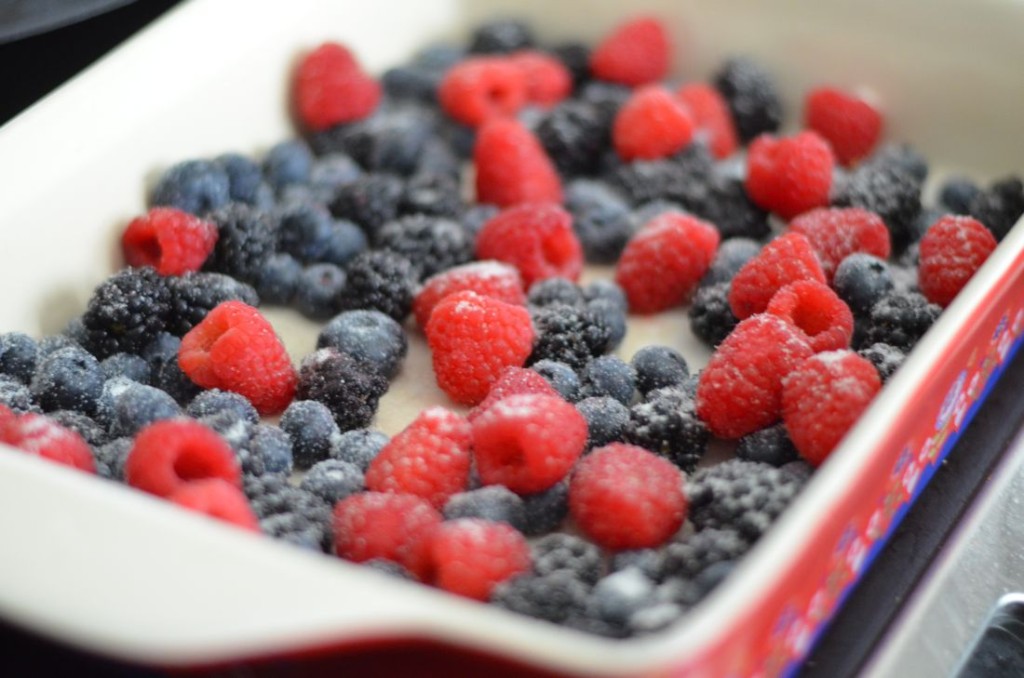 Hostess to us is a family thing. You don't buy anything other kind but Hostess. When the box of Twinkies came in for this campaign my teenagers raided them like they haven't ate in a week. I had to snag the box and hide them to make this Twinkie Forest Berry Ice Cream.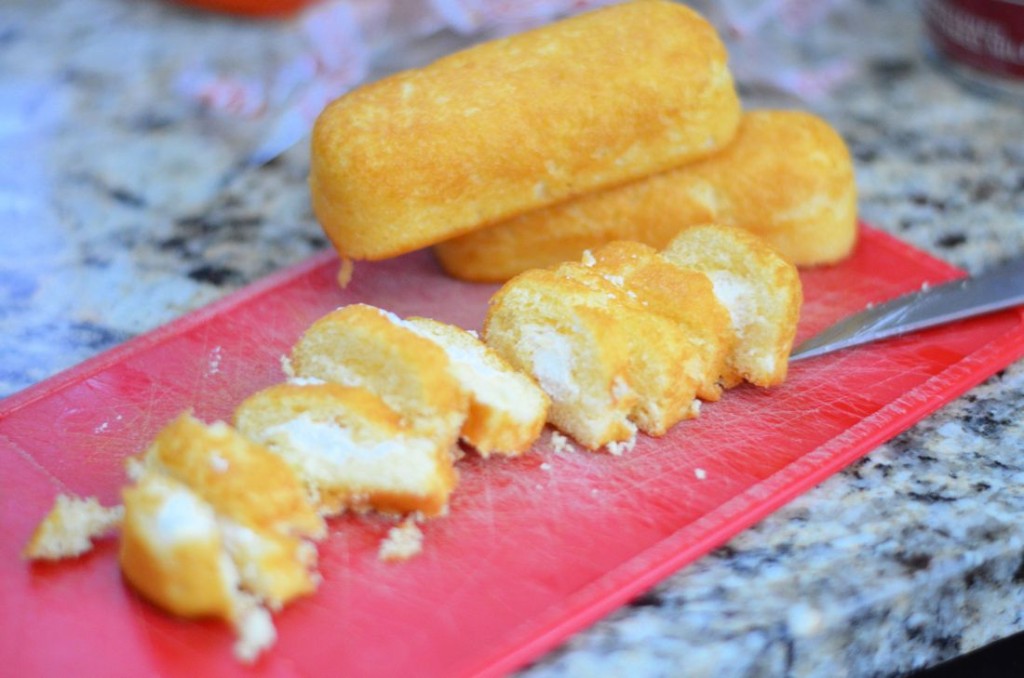 It's a recipe I had fun making for the new #TwinkieCookbook coming out soon! You can submit your own recipes just like me.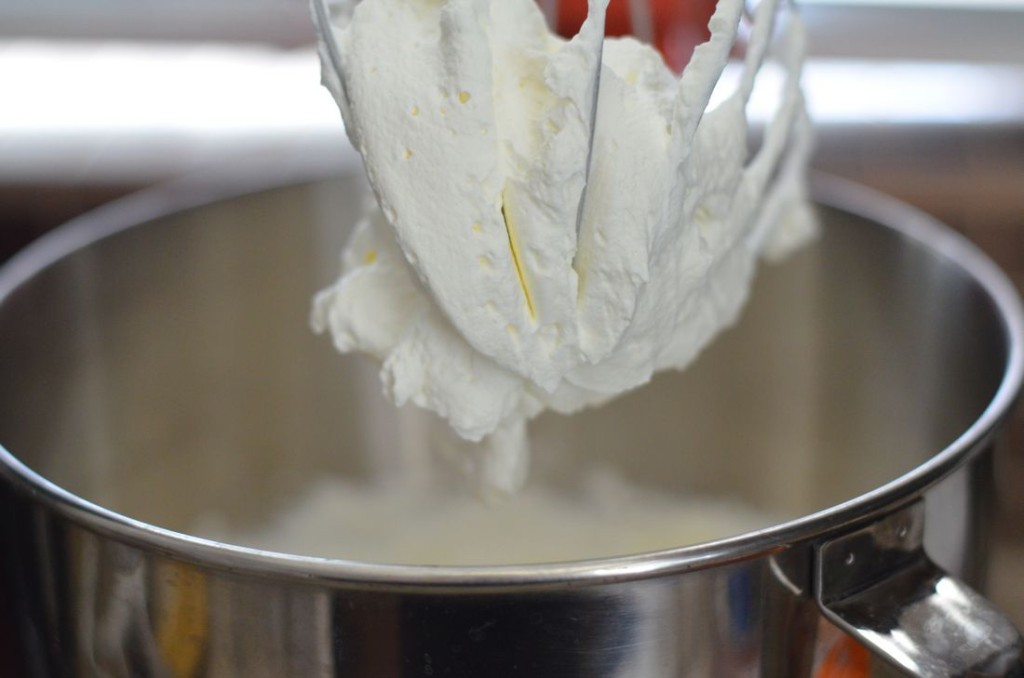 My daughter and I talked for days on what to make for this recipe. We know bananas and strawberries go wonderful with Twinkies but it's something most would think of. Really we wanted to really show a bit of heritage in our dish. We are a HUGE berry family. It's impossible for us to resist a good berry. The other thing we love it ice cream. I really wanted to try my hand at this no churn, no ice cream machine ice cream.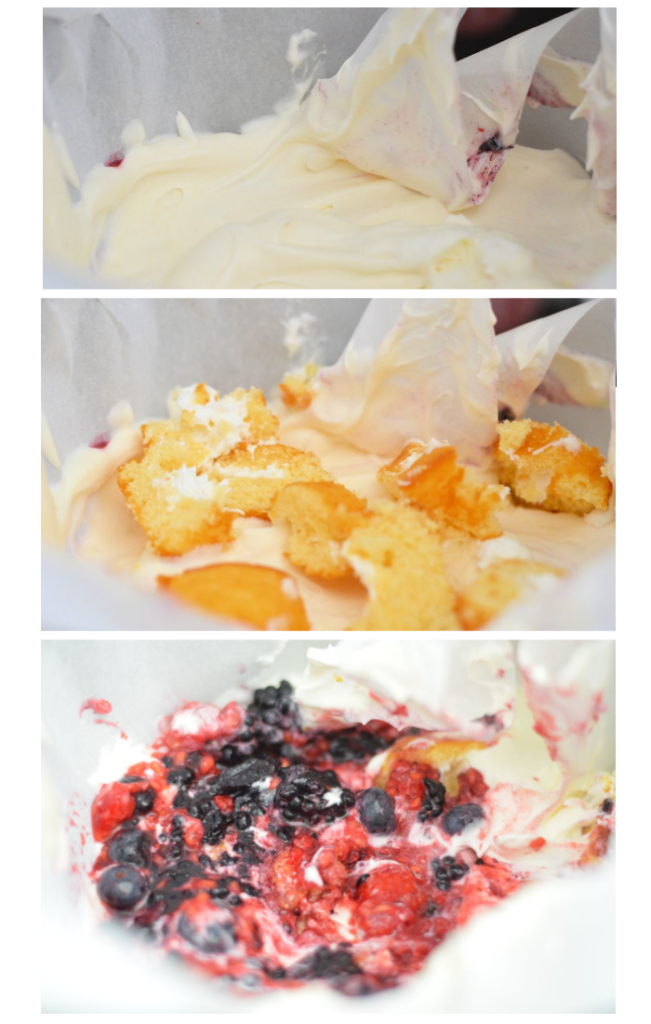 As you can see this is the Twinkie Forest Berry Ice Cream. With any luck I will get a chance to be in the cookbook!
Twinkie Forest Berry Ice Cream
Total Time:
4 hours
30 minutes
Ingredients
1 cup of blueberries
1 cup of raspberries
3 Twinkies; sliced
1 cup of blackberries
1 pint of heavy whipping cream
14oz can sweeten condensed milk
1½ tablespoons sugar
Instructions
Preheat oven to 350 degree F. Layer in raspberries, blueberries, and blackberries into a baking dish. Sugar the tops of the berries. Bake for 8 minutes. Smash with fork. Set aside.
Add heavy whipping cream to your mixer bowl. With the whisk attachment mix on low for 6 minutes. Slowly bring the speed up every 3 minutes. Once you reach the top speed the heavy whipping cream will start to resemble whipped topping. You should have soft peaks. Fold in the sweeten condensed milk. Set aside. Slice Twinkies.
Line a loaf pan or trifle bowl with parchment paper. Add one layer of cream mixture, one sliced Twinkie, and ⅓ of the berries. Repeat the process twice more to create three layers. Place in freezer for 4 hours until ice cream is solid and ready for serving.
Nutrition Information:
Yield:

4
Serving Size:

1
Amount Per Serving:
Calories:

1024
Total Fat:

59g
Saturated Fat:

36g
Trans Fat:

2g
Unsaturated Fat:

19g
Cholesterol:

193mg
Sodium:

351mg
Carbohydrates:

113g
Fiber:

5g
Sugar:

99g
Protein:

16g
For more on our nutrition disclaimer https://mooshujenne.com/nutrition-disclaimer/
Pin Twinkie Forest Berry ice cream: