This post may contain affiliate links. Please read my privacy policy.
Summer chicken soup is for those days you want to stay inside, curl up on your couch, and watch movies with your teenagers. Sometimes we will do movie marathons like all Harry Potter films, Pirates of the Caribbean films, or Lord of the Rings films. Once in a awhile, it is a two day fest and we do all Star Wars films.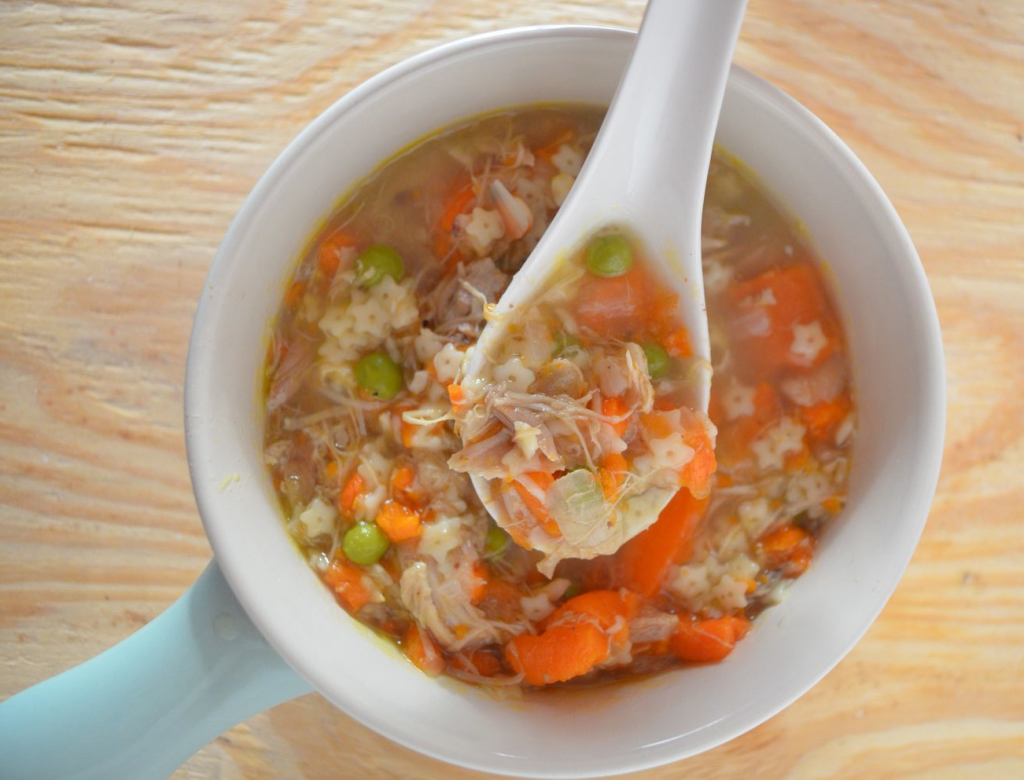 Films are a huge past time in our home and we completely enjoy group outings to the movies. My middle son, Chancelor, is a movie connoisseur and we share many movie moments. With the release of last Harry Potter film he said it was like the ending of his childhood. Super sad!
Today is Harry Potter & J.K. Rowling's birthday and I didn't even know it until after I started this post! Happy Birthday to both of them. Looks like some lunch and Potter movies are in order for my daughter and I.
Wish we still had some of this soup left over but they devoured it. She just tried to snag me and watch The Fosters but instead we are watching Catfish temporarily then some HP.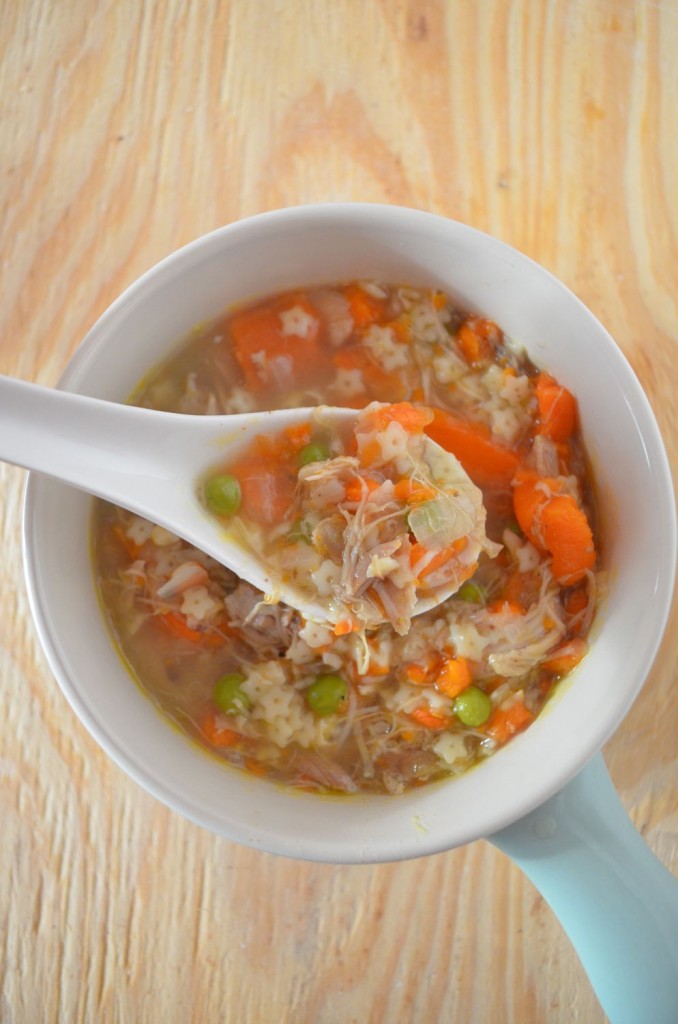 Enough about movies and TV shows. I want to tell you about this amazing summer chicken soup! Total comfort food and light for the summer time. I used stelline pasta and peas to round off taste and color.
The chicken is slow cooked first and then vegetables are added in. Lastly the pasta and peas. This summer chicken soup is a simple dish to make. However, it does take some time to slow boil the chicken.
Is there a favorite pasta you like in your chicken soup? Or are you the big dumpling fan? Personally, I am fan of orzo's or stelline because small pasta to me allows for more juice and carrots! I am interested to know what you like in your soup.
Summer Chicken Soup
Cook Time:
2 hours
40 minutes
Total Time:
2 hours
40 minutes
Delicious chicken and vegetables make up this delightful summer soup.
Ingredients
5 chicken leg drumsticks
1 lb carrots
1 cup peas
4 cloves garlic
1 large white onion
1 container of chicken broth
Salt and pepper
1 package of stelline pasta (stars)
1 tablespoon cumin
Instructions
In a large stock pot, add in chicken legs and cover with water ¾ of the way full. Add cumin to pot. Bring water to a boil and lower heat to low and simmer for about two hours until the water looks like a broth. It will be darker with oils.
Bring the chicken back up to boiling for about 20 minutes. Reduce to low heat again. Remove chicken from the pot. Remove meat from the bones and add the meat back to the pot. Make sure that all bones even small are removed from the pot. Remove chicken skin also.
Once all meat is added back cut tops and bottoms off the carrots, cut in half, and add them to the pot. They do not need to be diced as you will mash them later. Add diced onion and minced garlic to the pot. Cook until vegetables are soft. Pull out carrots and mash them with a fork and add them back to the pot. Add in extra chicken broth. Add salt and pepper. Bring back to a low boil.
Add three handfuls of stelline pasta and 1 cup of peas. Cook until pasta is almost completely soft. Turn off pot and serve with french bread.
Nutrition Information:
Yield:

6
Serving Size:

1
Amount Per Serving:
Calories:

524
Total Fat:

21g
Saturated Fat:

6g
Trans Fat:

0g
Unsaturated Fat:

13g
Cholesterol:

293mg
Sodium:

476mg
Carbohydrates:

20g
Fiber:

5g
Sugar:

6g
Protein:

59g
For more on our nutrition disclaimer https://mooshujenne.com/nutrition-disclaimer/
Pin Summer Chicken Soup: