This post may contain affiliate links. Please read my privacy policy.
I just love simple dinners don't you? Something not completely loaded down with meat but spicy enough to clear your nose from the allergies in the air. This Spicy Vegetable Lo Mein will do just that.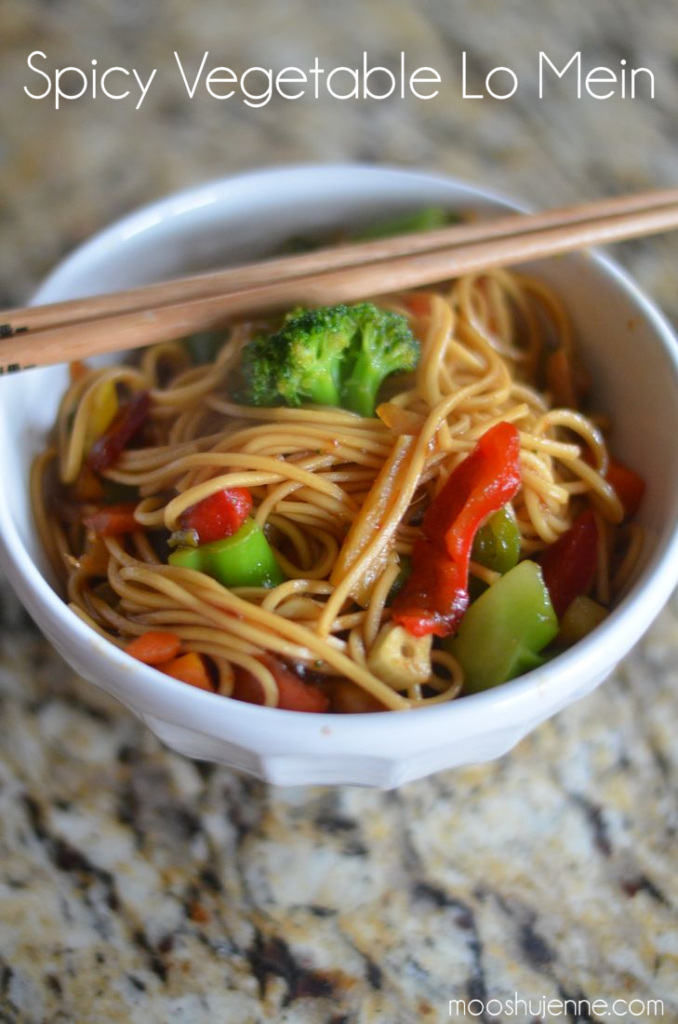 From the fragrant ginger to the spicy chili sauce it is packed with a punch of flavor. The sauce for this only takes four ingredients including some De Nigris Seasoned Original White Wine Vinegar.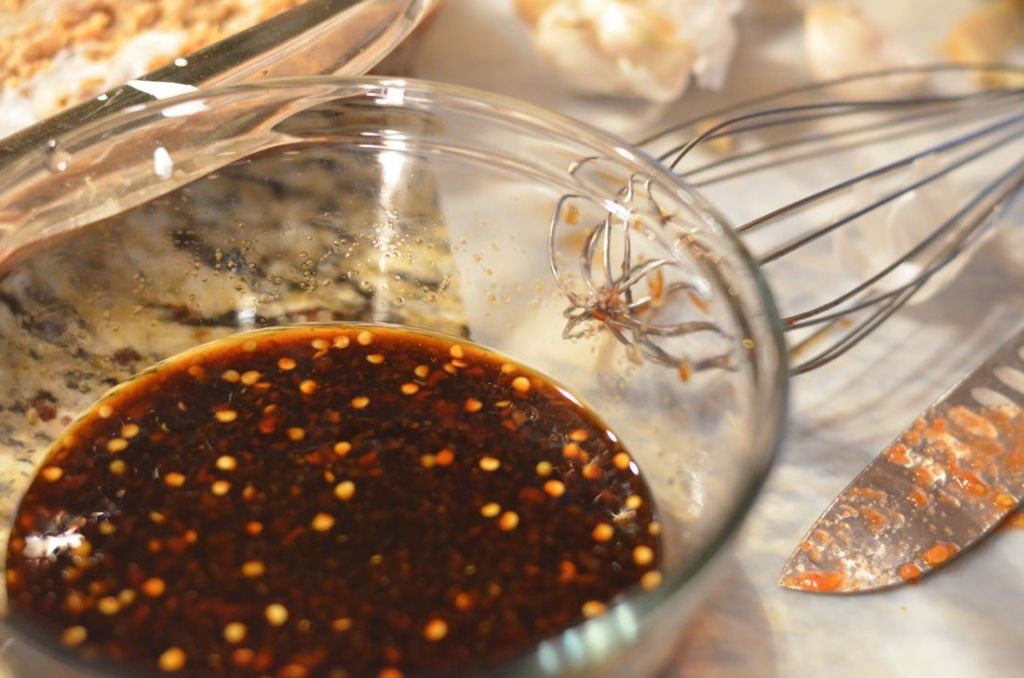 This is a go to dinner for me. Very simple, healthy, and perfect for movie night. I usually like to eat this when I just want to stay in bed and catch up on all the shows I missed. I always end up getting behind by a few episodes on each. Eventually though I catch up and gab about it online.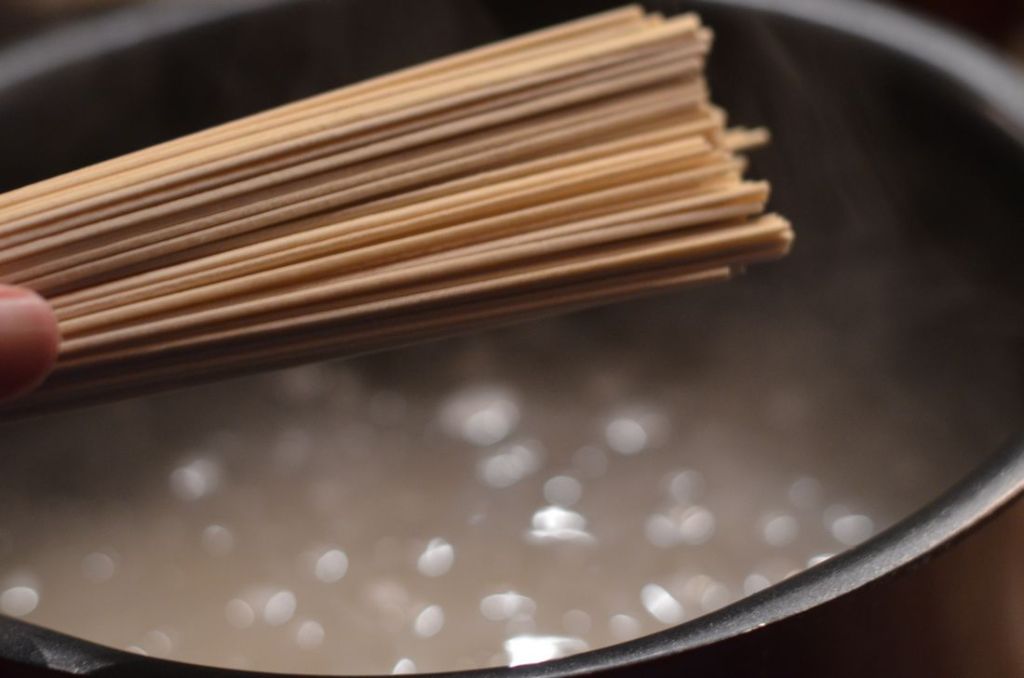 What To Use:
The teens just love this recipe too. Both the spicy and non spicy versions. They always beg me to make this for a lunch on a movie day. I think the Italian vinegar, which is made in Italy, has much more flavor then using a basic rice vinegar.
It just adds that something extra to the recipe. I picked it up at Walmart on the aisle with the ketchup. While I was there I grabbed a bag of Fresh Frozen Stir Fry Vegetables so I don't have to do all that cutting. It makes dinner just that much more simple!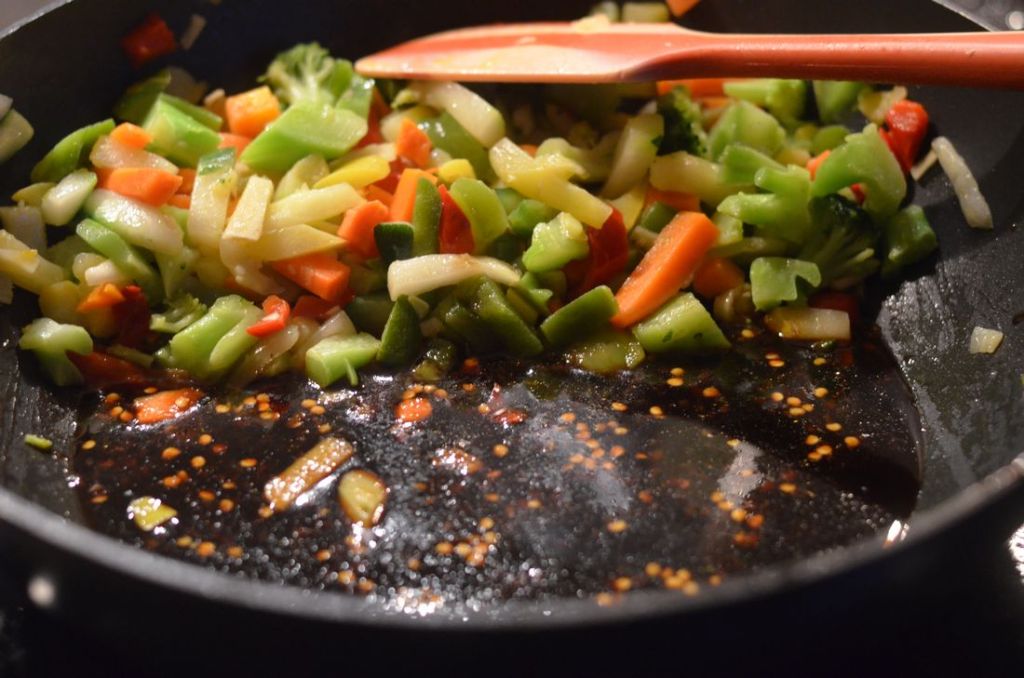 Their favorite part is when I fry up the noodles in the sauce because it helps stick to the pasta. It also takes away any slime texture from boiling the noodles. De Nigris Seasoned White Wine Vinegars have all natural ingredients and are healthy.
They have a De Nigris Seasoned Italian Herb White Wine Vinegar that I like to use to dunk my bread into or even pour over a bread salad. #LoveMyVinegar It's family owned which in my book is pretty darn awesome!
My son is scarfing this down right now. He is on his iPad, with headphones in, and stuffing his face with a bowl full of this spicy vegetable lo mein. I am no different. I have my bowl next to me with my chop sticks chowing down as I type this post. Guess I should just share the recipe so I can go finish my dinner.
SPICY VEGETABLE LO MEIN
Lo mein noodles tossed in a sauce made from De Nigris white wine vinegar, soy sauce, chili sauce, and brown sugar.
Ingredients
½ bag of Fresh Frozen Stir Fry Vegetables
1 package lo mein noodles
⅓ cup De Nigris Seasoned Original White Wine Vinegar
⅓ cup soy sauce
1 tablespoon chili sauce (red pepper flakes in it)
2 tablespoons brown sugar
2 cloves of garlic; minced
1 tablespoon fresh ginger; minced
1 tablespoon greek olive oil
Instructions
In a pasta pot, add water and bring to a boil.
In a large saute pan or wok, add in Fresh Frozen Stir Fry Vegetables, ginger, olive oil and garlic. Cook for about 3 minutes on medium heat until the vegetables become tender. Push to one side of the pan.
In a small bowl, whisk together the brown sugar, chili sauce, De Nigris Seasoned Original White Wine Vinegar, and soy sauce. Pour into the pan. Cook on medium heat for about 3 minutes.
Meanwhile, boil the noodles for 3 minutes and drain. Add noodles to the sauce.
Toss noddles, sauce, and vegetables together. Serve in a bowl with chopsticks.
Nutrition Information:
Yield:

4
Serving Size:

1
Amount Per Serving:
Calories:

171
Total Fat:

8g
Saturated Fat:

1g
Trans Fat:

0g
Unsaturated Fat:

6g
Cholesterol:

0mg
Sodium:

1607mg
Carbohydrates:

19g
Fiber:

2g
Sugar:

8g
Protein:

5g
For more on our nutrition disclaimer https://mooshujenne.com/nutrition-disclaimer/
Pin Spicy Vegetable Lo Mein