Salt and Pepper Pumpkin Seeds
This post may contain affiliate links. Please read my privacy policy.
It's still time for Friday night football games with cooler weather. I think that is why I love these Salt and Pepper Pumpkin Seeds so much. This is a snack that I like to make to put in a plastic baggie and take with me to games, competitions, or just to sit outside with friends. Super duper healthy and simple!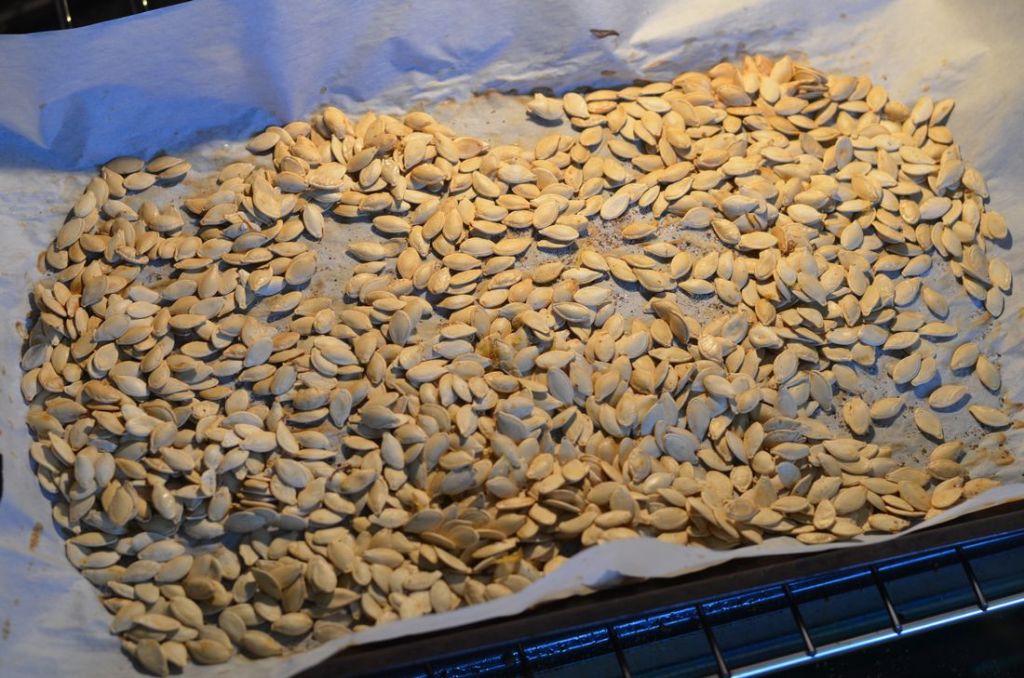 My daughter loves for me to bake the seeds. In the past we have done different versions from paprika seeds to season salt seeds and now salt and pepper seeds. I would love to try and do a cinnamon sugar seed but they all say it would be gross.
They are not that big on sweets in my house. It's all about the savory in my house. Heck if I could do bacon and salt and pepper pumpkin seeds I would find a way to do and eat it daily.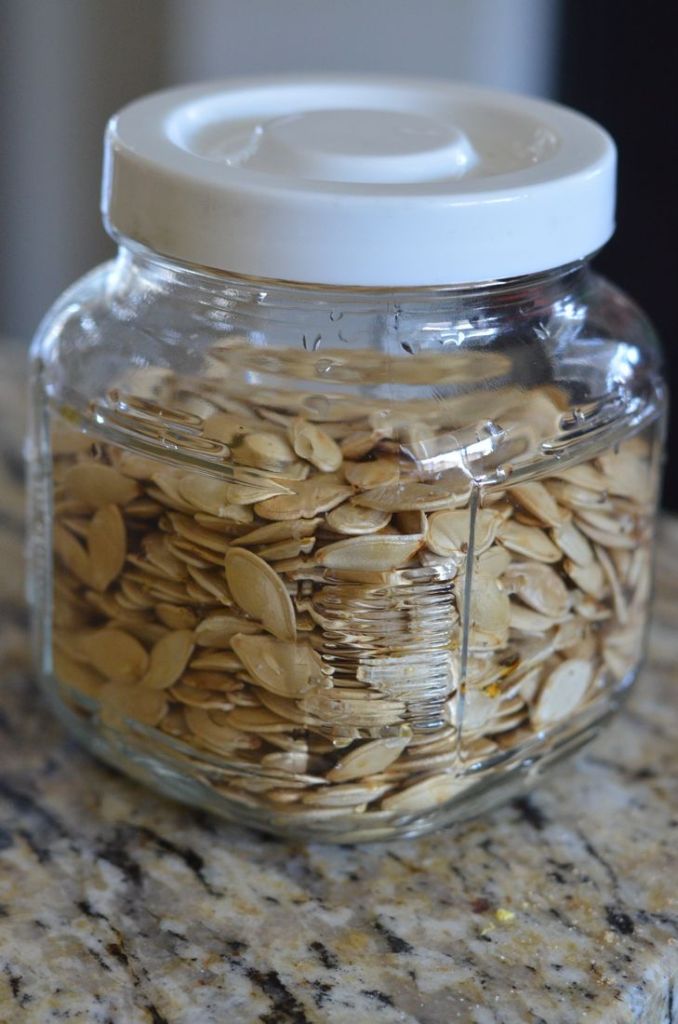 I put them up in a jar like this from the Dollar Tree. I probably shop there way too much. Oh they have this adorable full Halloween village. I need to get it but I keep putting it off. I don't know if I would know where to set it up at.
What do you decorate with? I did spider jars and this weekend I am working on spider web and more. Then it will be a trip to see Annabelle in theaters with a trip to the pumpkin patch.
Must have spooky or cute pictures at the pumpkin patch even if they are teenagers! I know I refuse to let them grow up. Especially when it comes to Halloween. It's my favorite holiday what can I say! OH! It's also 7 days until Halloween.
I have something major in the works. I simply cannot wait to tell all of you. How fun it is. A new tradition along with a our old. You'll have to come back on Halloween to find out what it is!
Salt and Pepper Pumpkin Seeds
Salt and pepper pumpkin seeds made with olive oil, salt and pepper.
Ingredients
1 pumpkin; seeds removed
1 tablespoon salt
2 sheets parchment paper
1 tablespoon pepper
1 tablespoon olive oil
Instructions
Remove seeds from pumpkin. Put into a bowl. Fill with water and remove all strings. Lay seeds out on top of parchment paper to dry over night. Make sure to flip.
Once dry, toss seeds in a bowl with olive oil. Layer over parchment paper and toss salt and pepper over the tops of the seeds.
Preheat oven to 350 degrees F. Bake for 15 minutes or until light browned. Let cool and serve. Store in a jar for up to a week.
Nutrition Information:
Yield:

6
Serving Size:

1
Amount Per Serving:
Calories:

70
Total Fat:

4g
Saturated Fat:

1g
Trans Fat:

0g
Unsaturated Fat:

3g
Cholesterol:

0mg
Sodium:

1060mg
Carbohydrates:

6g
Fiber:

2g
Sugar:

0g
Protein:

2g
For more on our nutrition disclaimer https://mooshujenne.com/nutrition-disclaimer/
Pin Salt and Pepper Pumpkin Seeds