This post may contain affiliate links. Please read my privacy policy.
Farmhouse tin planters is the perfect decoration pieces. Designed with faux succulents there is no need to water. These cute planters are made from small canned fruit like peaches. A little paint and elastic for an adorable farmhouse decor.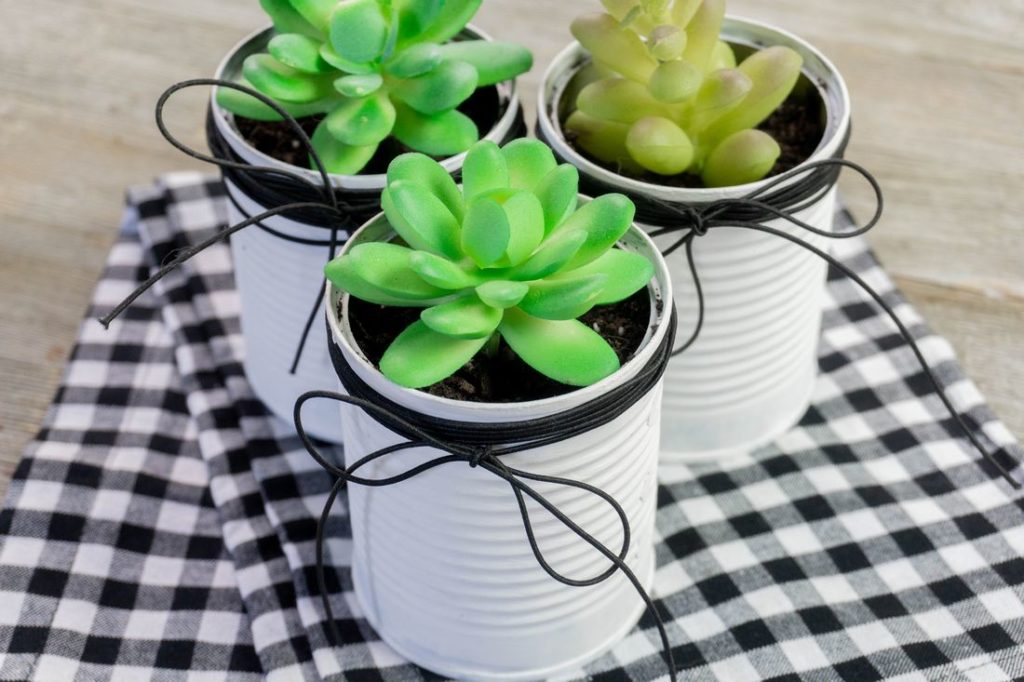 These planters are great for putting up on high shelves. In addition to placing them on shelves they are great for tablescapes and tiers. The planters you see above are placed on black shelves from five below in my bedroom.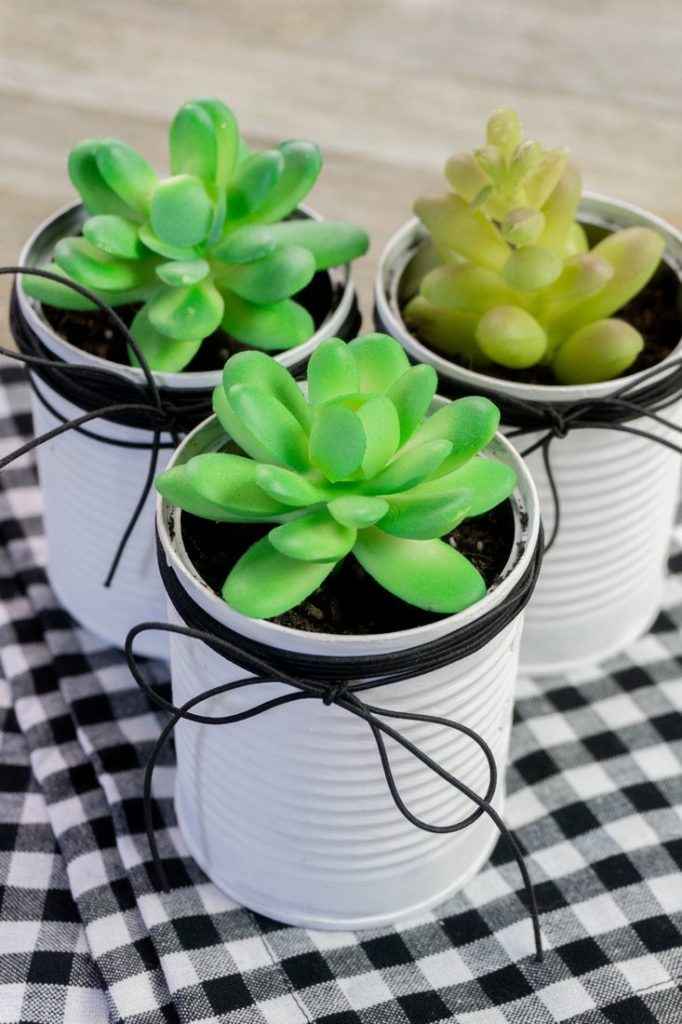 Items Needed To Make Farmhouse Tin Planters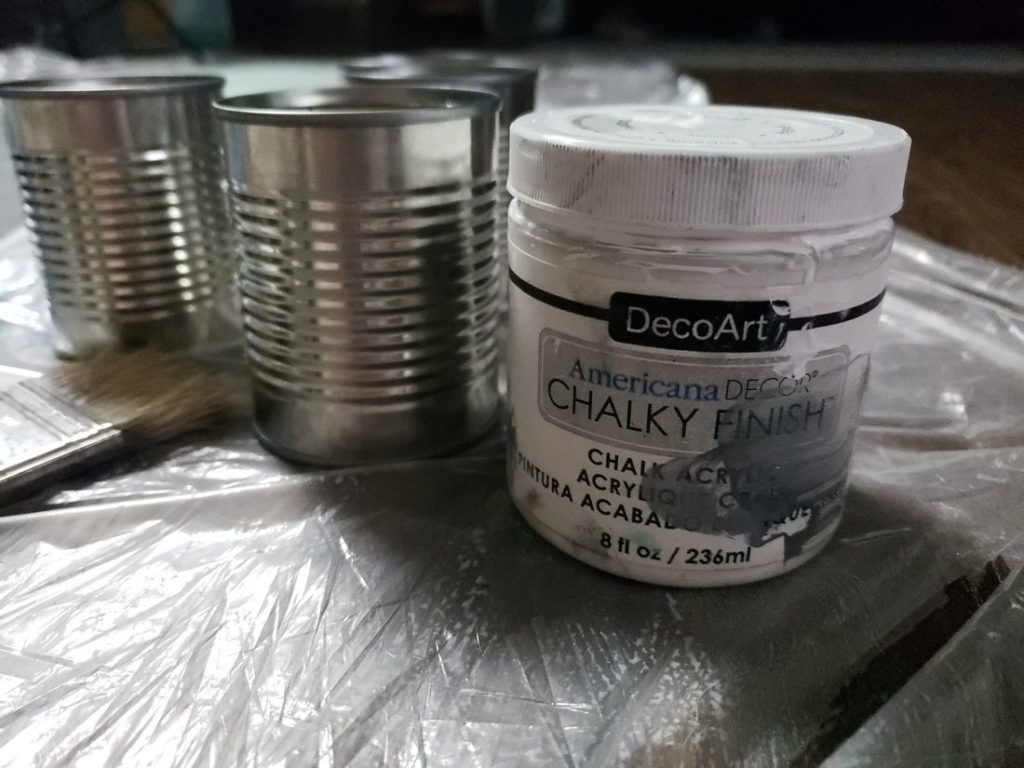 First, lay out the paint plastic drop sheet. Remove labels from the tin cans. Above all, make sure there is no excess paper still on the tin can. Brush one layer of chalky white paint onto the tin planters.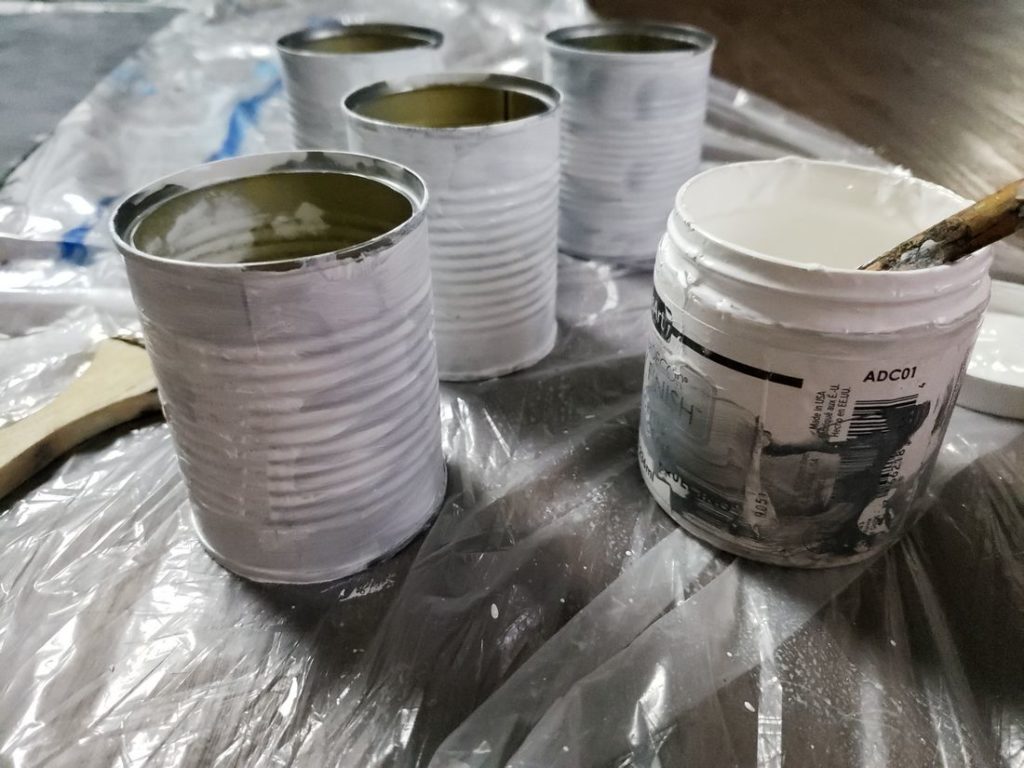 Second, let the planters dry all the way. Add a second coat of paint to the tin cans. After the second coat of paint you can judge if more paint will be needed. I like to make sure that you cannot see the tin can through the paint.
Don't worry much about brush marks as they usually fade with chalk paint. For a farmhouse look I don't paint the farmhouse tin planters perfectly. After that let the planters fully dry before tying on the elastic.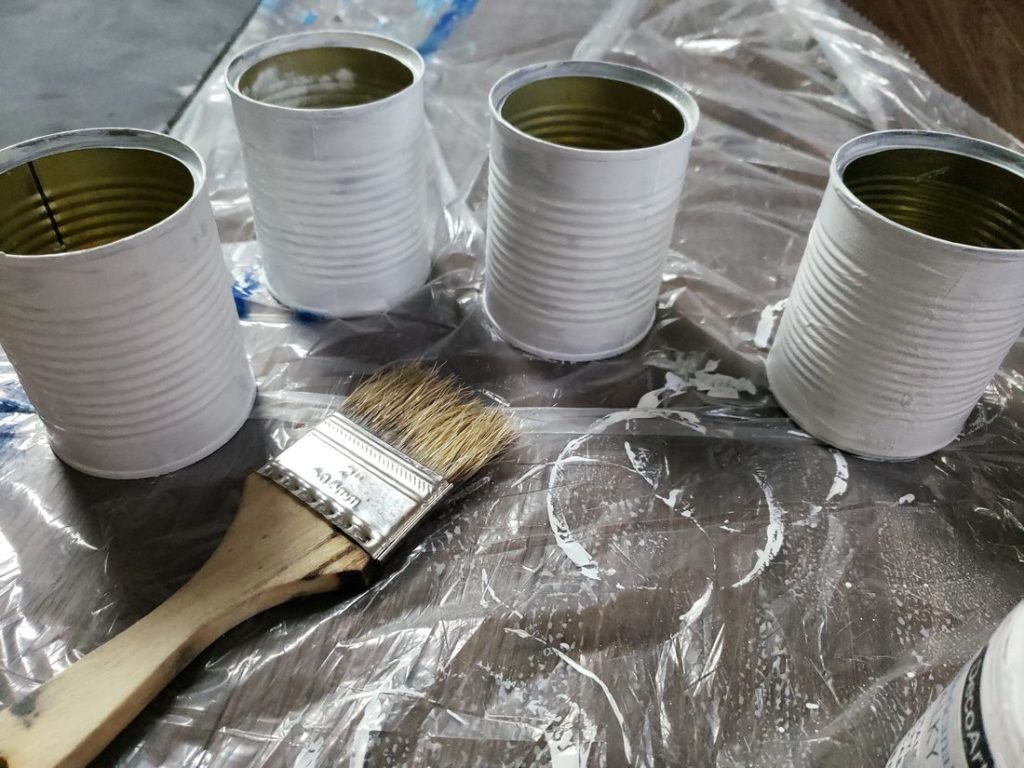 Third, after the tin planters are painted add in the potting soil. After that, then tie on the black elastic cord by wrapping around a few times and tying it into a bow. Place the faux succulent into the top of the can.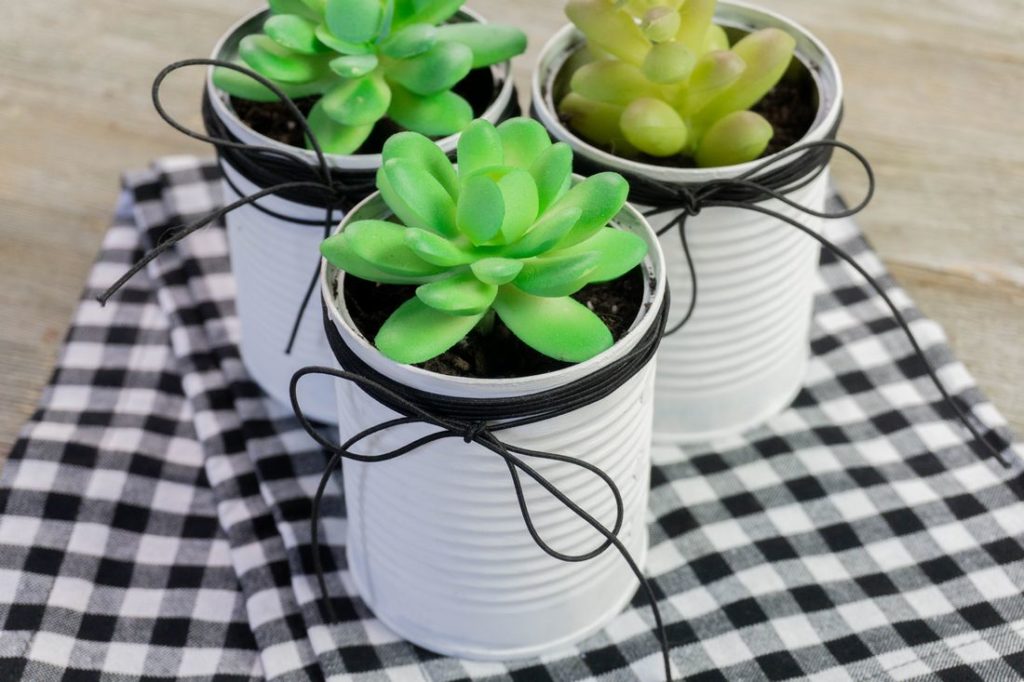 Once I put the planters together they can be displayed anywhere. Place then into a wood crate for a table centerpiece. Place them on a shelf for room decoration. Use them in your two layered tiers for decoration in an entry way.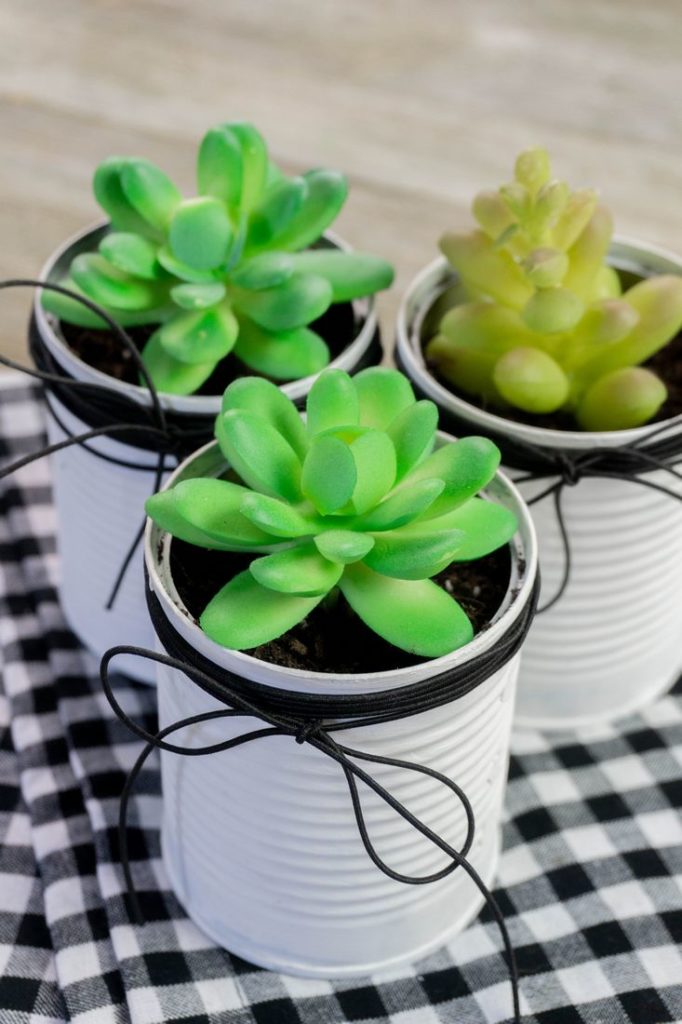 Any way you display them they will go perfectly with your farmhouse decorations. Above all If you have a minimal design these will also work for that style. I just love the black, white, and gray look with plaids and simple design.
Other Farmhouse Designs:
Pin These Farmhouse Tin Planters